You Can Watch the Wildest Animal Races in Grand Prairie this Weekend and all the proceeds go to charity! That's right, if you're bored with all there is to do in the metroplex and you need something new, well these races are sure to keep you entertained to your heart's delight. I mean, what could be more exciting than professional jockeys riding camels, ostriches, and zebras?
Be sure to check out more awesome Dallas Fort Worth events here.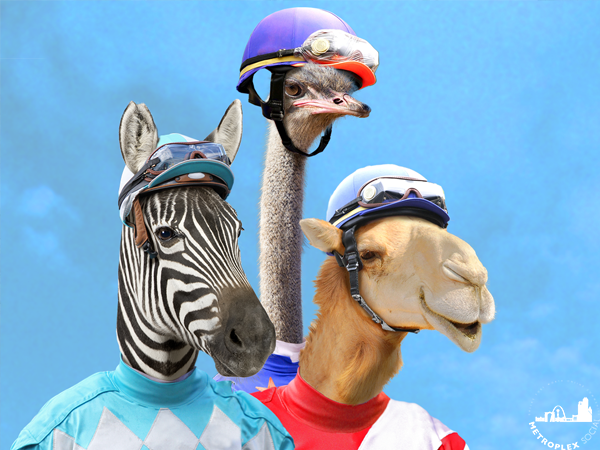 This is Extreme Racing and it happens this weekend at Lone Star Park in Grand Prairie. In addition to the crazy racing festivities, your little ones can enjoy bounce houses, a petting zoo, and pony rides. You will still be able to places bets on the horses, but all profits from the race go to local charities. I mean, I can't think of a better reason to watch these brave jockeys riding exotic camels (they spit), zebras (they buck), and ostriches (I don't know what they do). To catch all the excitement and watch the wildest animal races in Grand Prairie this weekend here's what you need to know:
View this post on Instagram
Extreme Racing at Lone Star Park in Grand Prairie
Gates Open at 1:00 p.m. • First Race 2:35 p.m.
Live Music – Tribute Band – Blaze of Glory as Bon Jovi on the Courtyard of Champions Stage during and after live racing.
Bounce houses, a petting zoo and pony rides from 1:00 p.m. to 6:00 p.m.
Click here for more Extreme Racing details.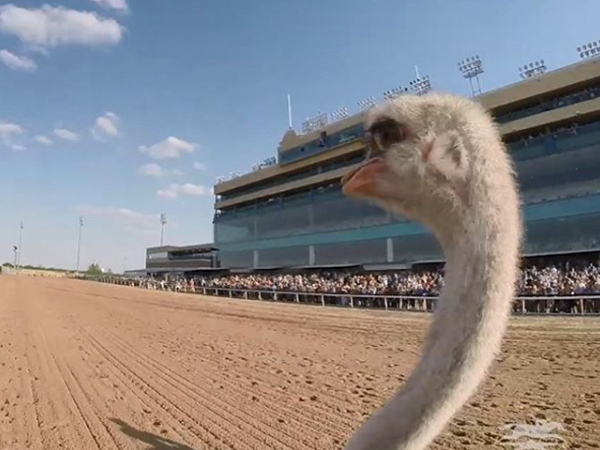 Summary
Watch camels, zebras, and ostriches face off at Extreme Racing at Lone Star Park in Grand Prairie. Gates open at 1 p.m. and the first race of the day will start at 2:35 p.m. The event is included with general admission into the park which is just $5.