It's hard to imagine that Dr Pepper could add any more greatness to their already 23 flavors, but listen up because they have done it again. On May 1 Dr Pepper is officially releasing their New Limited Edition Dark Berry Flavor and it's simply amazing! Nerds will geek out to learn that it appears this new flavor is inspired by the upcoming release of Spider-Man: Far From Home, which debuts on the big screen July 5.
See more awesome stuff happening in the metroplex here.
View this post on Instagram
Dr Pepper Limited Edition Dark Berry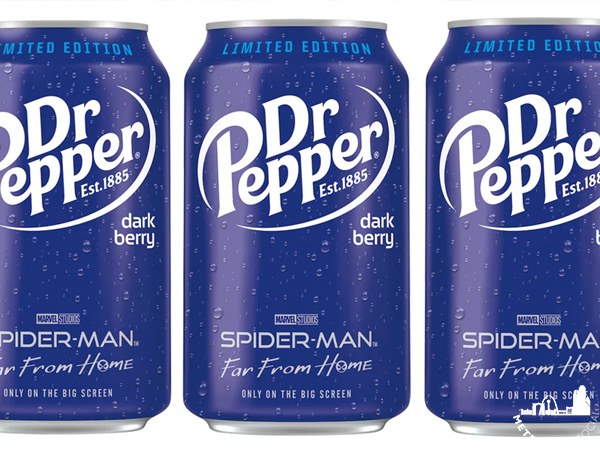 This new limited-edition drinks blends the classic taste of Dr Pepper with blackberry, black currant, and black cherry flavors. Dark Berry Dr Pepper comes in special blue packaging that features Spider-Man and will be available in DFW groceries stores starting May 1. You're probably gonna want to get your hands on this new flavor quick.
People are already spotting Dark Berry Dr Pepper in Dallas area grocery stores, so it couldn't hurt to look and see if your store got an early shipment.
Summary
Plano, TX based Dr Pepper is releasing a brand new flavor – Dark Berry – to celebrate the upcoming release of Spider-Man: Far From Home. It will be available in local grocery stores starting May 1.