The hottest days of summer are coming and that can mean high energy bills if you aren't prepared. Dallas Fort Worth can feel like an oven come July and that will make your AC unit work its hardest. There are many things you can do yourself to lower your utility bills, save energy, and increase your family's comfort when your air conditioner needs the most help to keep you cool. Here's 10 Ways to Save Money on Your Electric Bill this Summer in DFW:
Searching for more Ways to Keep Cool in Dallas Fort Worth this Summer?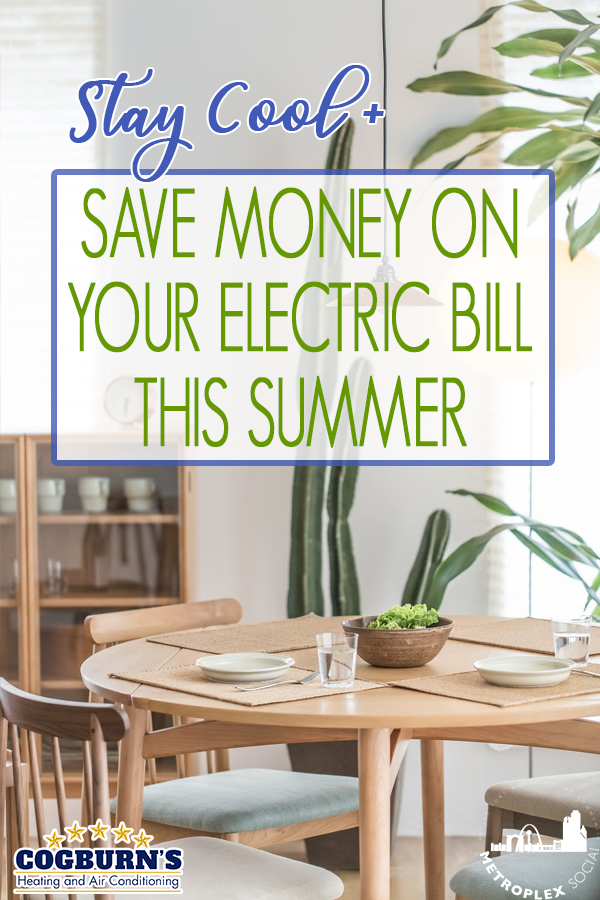 Of course, if you want an expert opinion or it's been a while since you had your AC looked at, then it's always a good idea to call a professional. Cogburn's Heating and Air, a Denton air conditioning company takes pride on being a punctual service that helps customers to bring life back to normal as fast as possible. No matter what time you call, Cogburn's never charges additional fees or overtime rates! Cogburn's Heating and Air has been serving the Denton and North Dallas area since 1999. Give them a call at 940-243-9199.
Brian says: "Our A/C went out late this past Sunday and we contacted Cogburn's to get a quote Monday morning. The owner of the company came himself to give us the quote. Byron was on time and very professional in explaining all of our options in getting the issues resolved. I called him back at 9:30 p.m. to let him know we would be using them to replace the entire system . Not only did he take my call personally that late at night, they had my house in cool air again in less than 24 hours. I can't sing their praises enough!! Great pricing, professional service, honest, and customer service that so many others are lacking."
Since Byron Cogburn knows that we all like to save money, he's decided to share with us a few helpful tips on How To Save Money On Your Electric Bill This Summer In Dallas Fort Worth: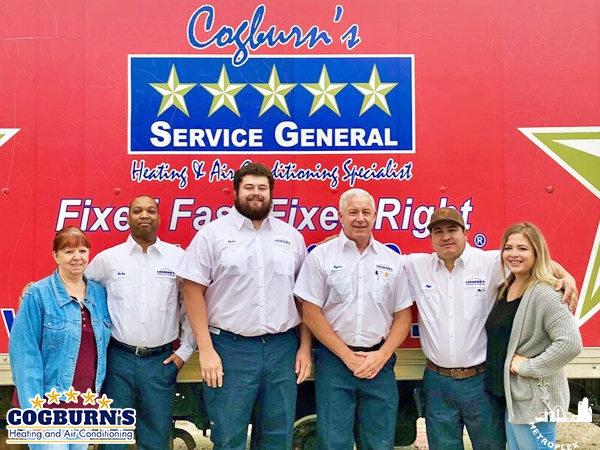 10 Ways to Save Money on Your Electric Bill this Summer in DFW
Follow these helpful tips to keep your A/C unit running efficiently all summer and save money on energy bills.
1. Get Your DFW AC Tune Up
Each central air conditioning unit should be inspected, cleaned and tuned by a licensed, bonded and insured HVAC professional before the hot season begins. A professional tune-up will save you money by preventing future costly repairs. You can call the experts at Cogburn's Heating and Air in Denton, Texas at 940-243-9199.
2. Keep Your AC's Outdoor Unit in the Shade
Air conditioners placed in an area with proper shading can run more efficiently. Air in a shaded space is naturally a little cooler than the surrounding air, meaning the A/C will have an easier time cooling the air.
3. Keep Your Thermostat Cool
Don't place lamps, TVs, or other appliances near your thermostat. Your thermostat will sense the heat causing the air conditioner to run longer than necessary. When installing a new thermostat, don't place it in a location where the sun might shine on it directly.
4. Turn Your Thermostat Up
Did you know that for each degree you dial below 78 you increase your energy consumption by about 8 percent? If your monthly electric bill is $100, you'll save $8 a month with EACH degree you can withstand above 78!
5. Add Weatherization to Avoid Cooling the Entire Neighborhood
You want to cool the inside of your house, not the entire neighborhood. Remember Mom yelling for you to shut the door when you ran out? That's because she was trying to keep the cold air to stay in and the hot air to stay out. Some basic weatherization steps can prevent air loss during the hottest days of the year. Seal air leaks with caulking and weather-stripping, add insulation around air conditioning ducts.
6. Be Smart About Your Landscaping
Avoid landscaping with lots of rock, cement or even asphalt on the south and west sides of your home. If these areas of your property are not shaded, then the heat of the sun will increase the temperature around the house and radiate heat. This will in turn heat up your home and make your AC unit work harder to cool air. Although a long term solution, you can also plant trees that will help shade your home and therefor help you save money on cooling it.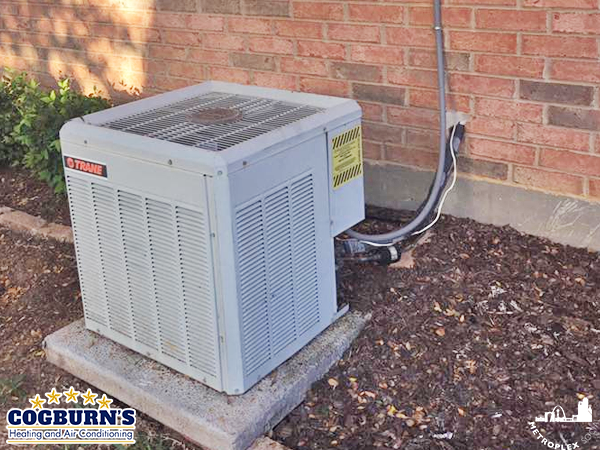 7. Keep AC Unit Clear
Be sure to keep plants, shrubs, and other landscaping material about 2 to 4 feet away from your outdoor unit to ensure adequate airflow. It's also a good idea to check your unit every now and then to make sure it isn't clogged up with leaves, grass clippings, and other material. You can use a garden hose to carefully spray out any debris which will allow for more adequate air flow.
8. Install Window Film
A smart DIY home improvement idea is to install home window film or tint to the insides of your windows. Not only will it help keep your house cooler in the summer, but also warmer in the winter.
9. Consider Getting a Programmable Thermostat
If it's hard to remember to adjust your thermostat before you leave for work, so consider investing in a programmable or smart thermostat. A Nest thermostat costs around $150 but it'll give you peace of mind. and save you money down the road.
10. Check Your Air Filters
A dirty air filter is a very common reason why your AC is causing your electric bills to go up. We see it all the time here at Cogburn's Heating and Air. Check your unit's air filter once per month and replace it as needed. If the filter becomes clogged, your system will have to work harder to supply the same amount of cool air, and this can lead to problems down the road.
Replacing filters is one of the easiest and most effective methods of conserving energy and saving money on your HVAC. If your filter looks like a furry cat, then you've definitely let it go too long…Memorize your filter's size or take a photo of it with your phone. Learn how to replace your AC filter.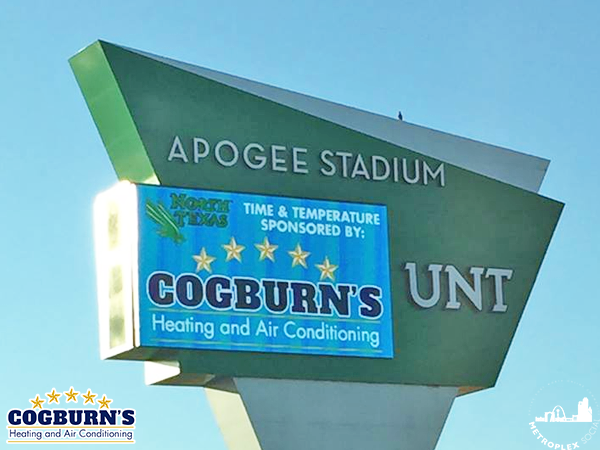 Summary
10 Ways to Save Money on your electric bill this summer in Dallas Fort Worth while keeping your cool at the same time.
We love sharing information from our local partners. This is a sponsored article by Cogburn's Heating and Air, a Denton air conditioning company serving Denton and North Dallas. Any opinions expressed are our own.