Saddle up, because there's nothing more Texan than riding a horse! If you've got a hankering for adventure in Dallas Fort Worth, then horseback riding is just the thing. If you're looking to have a super fun and unique Dallas experience, then This is Where to Ride a Horse in DFW…
Related: Ultimate List of Date Night Idea In and Around Dallas.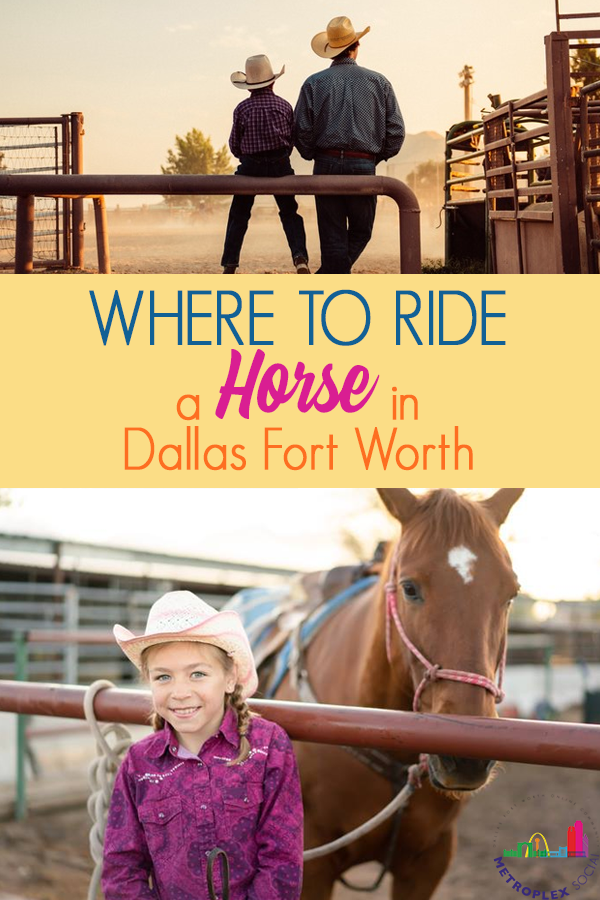 Many of these places to go horseback riding in DFW also offer riding lessons and horse education, in addition to trail riding. One of the first things you need to ask is whether you are looking for Western riding or English style riding, as that will help determine where the best place to ride a horse in DFW is for you. Here's Everything You Need to Know on Where to Ride a Horse in DFW.
Where to Ride a Horse in Dallas Fort Worth
We love these horse riding places in Dallas Fort Worth.
Southfork Ranch – Parker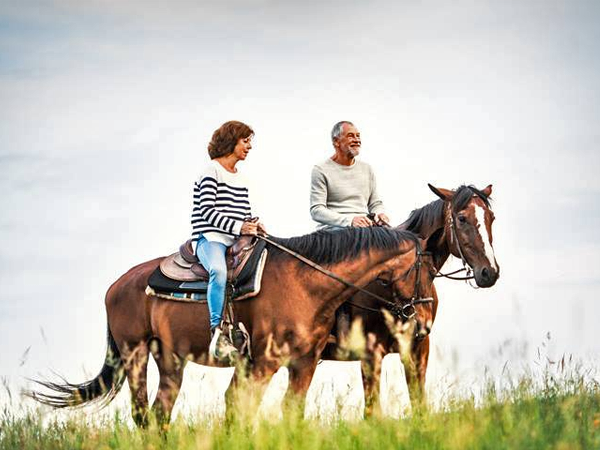 In 1978, a legend was created. Accumulating millions of fans over the years, an unknown Texas ranch soon became world-renowned. The series was "Dallas," the family the Ewings, and the ranch that was home to it all was Southfork. If you are visiting in a smaller group to explore the Ranch, Southfork Ranch has a number of of activities available from tours of the Ranch to trail rides fit for guests of all ages.
Contact: 3700 Hogge Dr,
Parker, (972) 442-7800
Marshall Creek Ranch – Southlake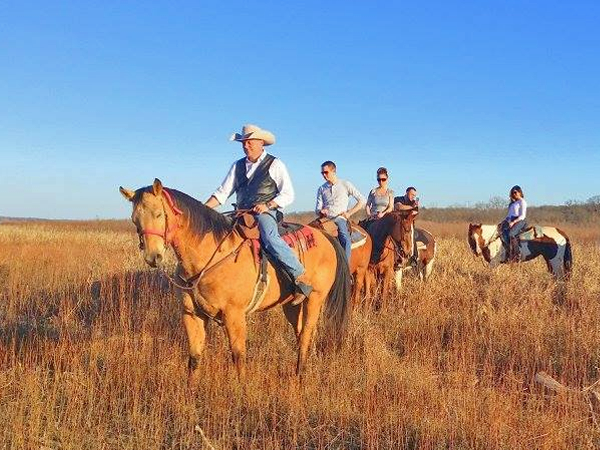 Here's another great place in DFW to ride a horse. Marshall Creek Ranch offers trail riding, horseback riding adventures, summer lessons, horsemanship classes, and much more. Definitely check them out if you're looking for where to go horseback riding in the metroplex.
Contact: 4401 T W King Rd, Southlake, (817) 490-8796
Twisted Oak Manor – Argyle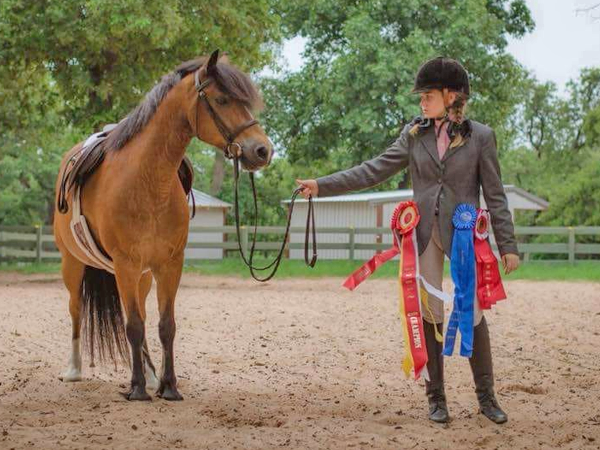 Twisted Oak Manor in Argyle, TX has a goal to enhance the local horse community by offering the horse/pony/barn experience to riders of all ages. Twisted Oak can be your child's first introduction to the equestrian world by way of the Mommy & Me or the Tiny Tots programs, all the way up to the development of a successful show career. Learning and maintaining proper horsemanship from the ground up is good for both the horse and the rider. Twisted Oak also offer boarding, horse lease, and sales opportunities.
Contact: 1714 East Hickory Hill Road,

Argyle,

(214) 542-2284
Studio at the Stables – Flower Mound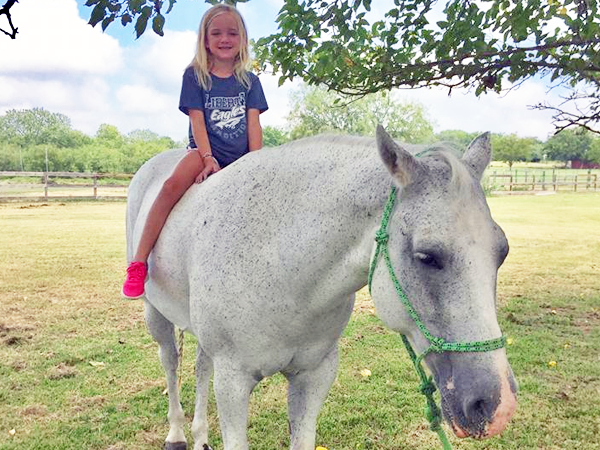 Get your zen on at Studio at the Stables in Flower Mound, TX. Studio at the Stables is your escape from the city. This North DFW equestrian center offers yoga with horseback riding. Customers rave about the summer kids camps here!
Contact: 1111 Oak Dr,

Flower Mound,

(940) 595-2601
Widowmaker Trail Rides – Lake Grapevine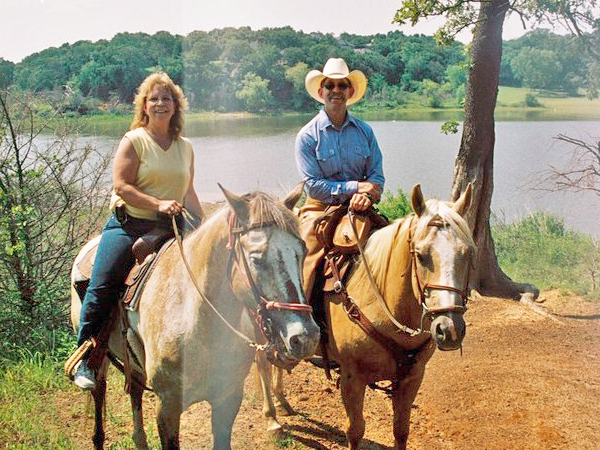 Widowmaker Trail Rides
at Lake Grapevine is a truly amazing experience! Even beginners will have the experience of a lifetime and feel comfortable on the horses here. The trail passionate guides at Widowmaker Trail Rides are very knowledgeable and will make sure you feel confident while riding. You'll appreciate the detail that goes into each ride, which is what makes this place to ride a horse in Dallas a local favorite.
All rides are $90 per person, 7 days a week, 817/528-8069
Golden Gates Stable – Arlington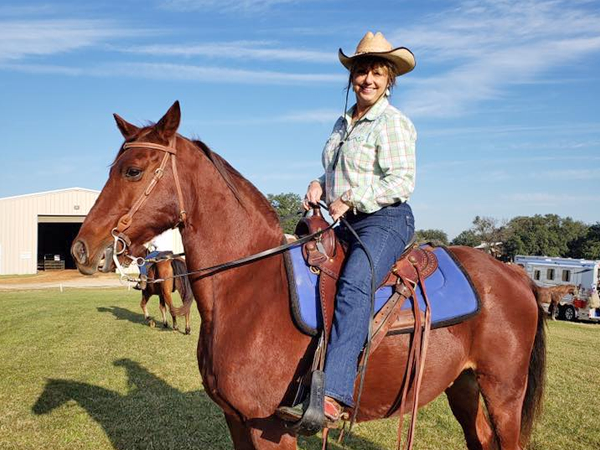 In Arlington, TX is Golden Gates Stable which offers horseback riding, riding lessons, trail rides, gaited horses, camps, and clinics. This DFW equestrian center will quickly become your home away from home.
Contact: 6312 Calender Rd,
Arlington, (817) 467-9800
Black Mustang Ranch – Pilot Point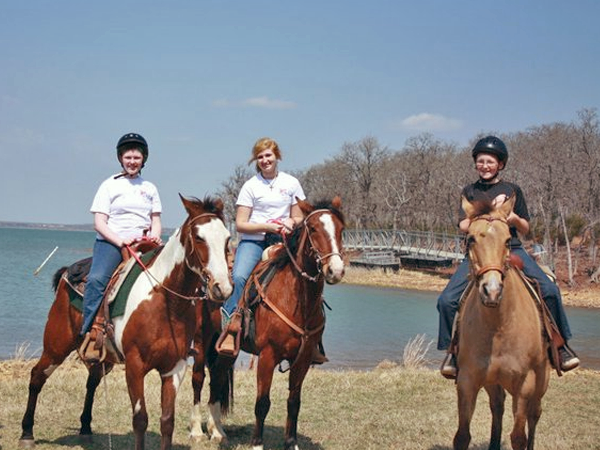 Where else can you ride a horse on the trails, go for a boat ride and eat great food overlooking one of the bluest lakes in the Metroplex in one day?
Black Mustang Ranch is a horse rental, summer camp and endurance training facility right at the entrance of the Jordan Park at Lake Ray Roberts Lake State Park in Pilot Point, Texas (30,000 acre reservoir). This park consists of two State Park units (Isle du Bois and Johnson Branch) and six satellite parks. Here, you will find wildlife management areas, wetlands, waterfowl sanctuaries and lots of equestrian trail. If you are passionate about adventure and enjoy long day or camp-out rides, training for endurance, pursuing challenges or simply prefer the quietness of nature, then Black Mustang Ranch is the place for you!
Contact: 1511 FM 1192, Pilot Point, 817-915-8455
Stockyard Stables – Fort Worth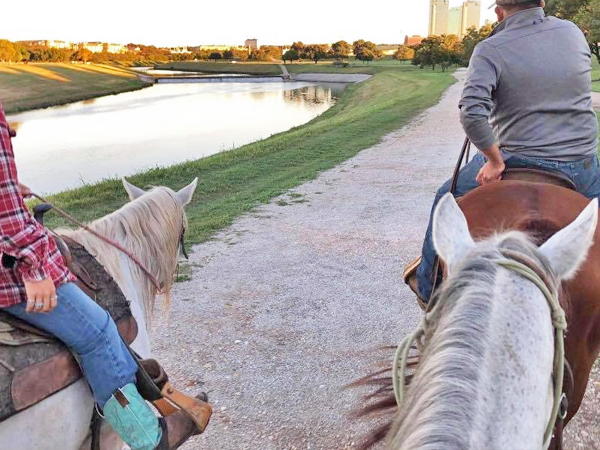 Fort Worth Stockyards Stables is a true "Texas Cowboy Adventure" located in the Historical Fort Worth Stockyards and 35 minutes from Dallas, Texas. Stockyards Stables offers trail rides, arena rides for kids, Longhorn steer photos, a petting zoo, and even stagecoach and carriage rides! Make it an epic Dallas vacation spot because the Fort Worth Stockyards Stables is just feet away from great shopping, hotels, and restaurants located on Historical Exchange Avenue. We are a family friendly facility and fun for all ages.
Grab your cowboy hat, don't worry you can get one when you get here, and saddle up for "A Texas Cowboy Adventure!"
Contact: 157 E Exchange Ave,
Fort Worth, (817) 239-8830
Chisholm Trail Rides – Rockwall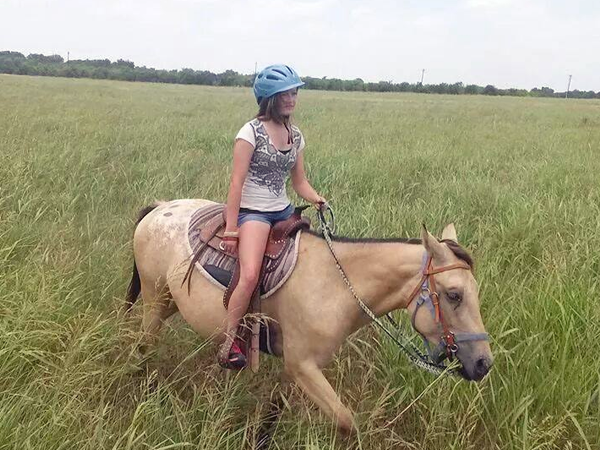 Chisholm Trail Rides is an open, horseback riding in Dallas, TX. They also offer lessons for both children and adults. This Dallas trail riding company offers an individual, personalized, horseback riding experience. In fact, Chisholm Trail Rides is the only true open trail riding company in the Dallas Fort Worth metroplex. Riders can ride at all gaits: walk, trot, and canter, of the horse. They can accommodate multiple levels of riders, in a relaxed manner, on the same trail.
Contact: 1068 Frontier Trail,
Rockwall, cell (214) 584-8698
Benbrook Stables – Fort Worth
Benbrook Stables is only minutes from downtown Fort Worth and is a well respected DFW equestrian center located in the heart of horse country. Benbrook Stables has horses available for rental, leasings, and lessons. It has been a family owned business since 1957. Owned, loved and operated by Steven and Molly Thomson and their two children Alex and Nicholas.
Contact: 10001 Benbrook Blvd,
Fort Worth, (817) 249-1001
Summary
Ready for a unique Texan adventure? Then this is Where to Ride a Horse in Dallas Fort Worth.
Did we miss an awesome place to ride horses? Let us know in the comments below.