I love discovering awesome Dallas Instagram spots and I can hardly go through my Instagram feed without seeing one of my friends posing in front of the coolest backdrops in Dallas. These amazing backdrops are popping up everywhere around the metroplex and each one is unique and different! Here's my favorite Instagram-worthy places around Dallas.
Related: Top 20 Coolest Places to Take Instagram Photos Around DFW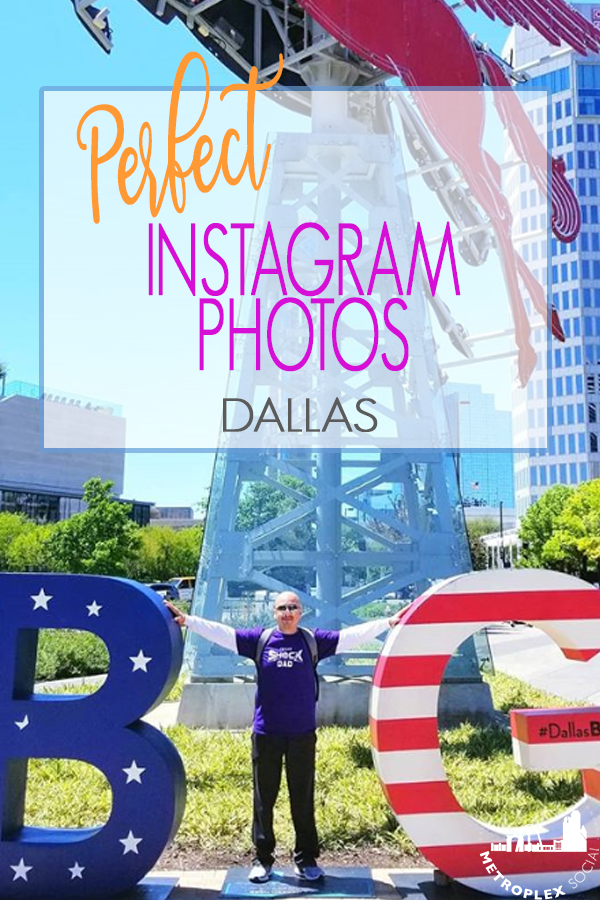 If you are wanting to spice up your Instagram feed these Dallas murals and backdrops will make your pictures POP and have everyone asking you, "Where is this?" Keep reading to see where my fave Dallas Instagram spots are around town:
Perfect Dallas Instagram Spots for the BEST Photos!
1. Emporium Pies
View this post on Instagram
Next time you are in Deep Ellum you have got to make your way to Emporium Pies! This mural is so much fun, I mean who doesn't love pie and fine folk!
Pro Tip: While you are there taking pictures in front of the mural, go ahead and order yourself a slice of Ebony and Ivory, it is the VERY best!
Address: Fine Pie for Fine Folk – Emporium Pies, 2708 Main St #110, Dallas, TX
2. The Eyeball – Joule Hotel
View this post on Instagram
Now this photo op is sure to turn some eyes (get it)! Located at the Joule Hotel the Eye sculpture stands 30 feet tall – WOW! You cannot go through Dallas without stopping to see the Eye.
Address: The Eyeball – The Joule Hotel, 1601 Main St, Dallas, TX
3. Love Equation Mural
View this post on Instagram
Grab your boo or best friend and head over to the Love Equation mural and strike a pose! This equation mural equals an adorable picture!
Address: On the Corner of Davis Street and Madison Avenue in the Bishop Arts District
4. Pegasus Plaza
View this post on Instagram
Dallas is known for two things (ok more than two but bear with me now):
Pegasus and Big D.
Get them both in one awesomely perfect Dallas Instagram spot photo the next time your in downtown Dallas.
Address: Pegasus Plaza in Dallas, Texas
5. We love Oaklawn
This grocery/ food mural is bright and just puts a smile on our faces! Next time you are in the Greenville head over this this mural and take some fun pictures to brighten up your Instagram!

Address: Across from the drive through at Start, 4023 Lemmon Ave, Dallas
Summary
Here's Where to Find the Perfect Dallas Instagram spots for photos. Next time you are out and about a see one of these murals be sure to tag us @metroplexsocial! We would love to see your pictures in front of these fun murals located all over the DFW metroplex!
Did we miss one of your favorites? Comment below and let us know!