When:
July 14, 2019 @ 11:00 am – 11:00 pm
2019-07-14T11:00:00-05:00
2019-07-14T23:00:00-05:00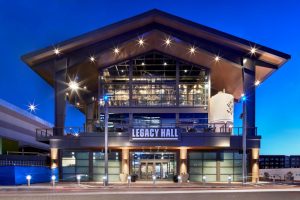 VIVA LA FRANCE!!!
Bonjour! You are invited to Legacy Hall on the 14th of July, also known as Bastille Day, to celebrate all things French!
Spend a luxurious Sunday with friends while the smell of fresh crêpes, enticing French melodies, can-can dancers and champagne wafts all around you.
And to top it all off for ONE DAY ONLY (7/14) the Moët & Chandon Mini Champagne Vending Machine will make an appearance at Legacy Hall's Bastille Day Celebration. Gold Coins are $24 and can be purchased at the Hall Guide Desk on the 1st Floor.
Your transportation into a Parisian paradise will include everything from…
ALL DAY – French 75 Specialty Cocktail
11 AM – 4 PM – Build Your Own Mimosa Bar [Blush Wine Bar]
11 AM – 3 PM – Whisk & Eggs Crêpe Pop Up [Box Garden]
1 PM – 3 PM. – La Pompe – Live French Music Band [Box Garden]
1 PM – 4 PM – Eiffel Tower Photo Booth [Box Garden]
4 PM – 6 PM – Bastille Day | Champagne Lounge & Pairing
[Blush Wine Bar]
Roaming Mimes
4 PM – 7 PM – Roaming Accordion Player
6 PM Mademoiselle French Dance Performance
6 PM – 8 PM – Johnny Rodriguez the Salon Parisian Photo-Op
[2nd Floor]
7 PM Can-Can Dance Act [Box Garden]
https://www.facebook.com/events/2331738080434415/