There's so many gorgeous spots to capture the memory of your family right here in Dallas Fort Worth. Every family has got to take the opportunity to grab some lovely photos! Get ready to go shopping for the perfect outfits, get all done up, and pick out the best spots for family photos in Dallas Fort Worth!
RELATED: Top 20 Coolest Places to Take Instagram Photos Around DFW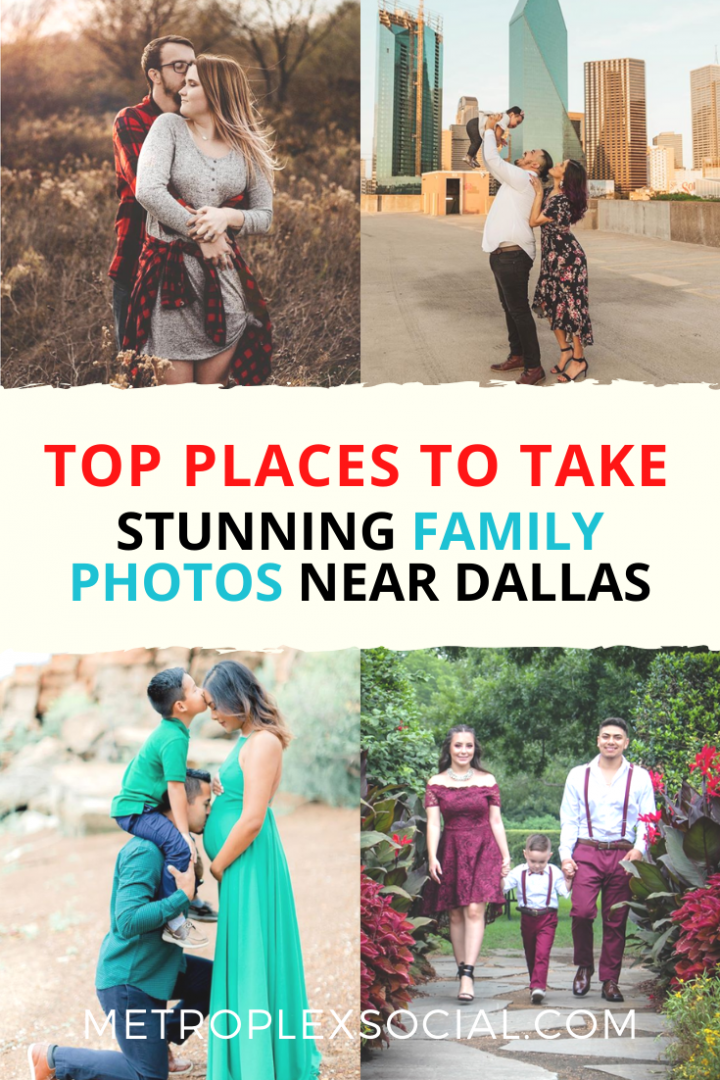 Dallas is a gorgeous city with so many great options for backdrops to your photos. Depending on the vibe and vision you have for this year's Holiday card, you can totally narrow down your search! Keep reading to see our picks for the best spots for family photos in Dallas: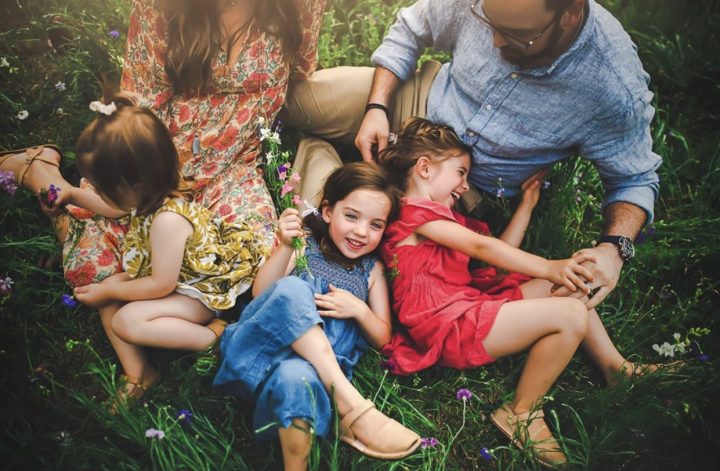 Take Gorgeous Family Photos in Dallas Fort Worth!
1. Prairie Creek Park – Richardson
Prairie Creek is so popular thanks to its wide variety of photo ops! From a huge rock formation and waterfall to its gorgeous wooden bridges, you'll get tons of great photos at this neighborhood park.
Address: 2400 W Prairie Creek Dr, Richardson, TX 75080
2. Arbor Hills – Plano
Now this nature preserve in Plano will help you create some gorgeous photos! This spot is perfect year round and a favorite for local hikers thanks to its scenery. Gather up your little ones and get all dressed up, we promise you'll cherish these photos forever.
Address: 6701 W Parker Rd, Plano, TX 75093
3. Adriatica Village – McKinney
This hidden village in Mckinney is absolutely breathtaking. It's architecture and stone buildings make for gorgeous photos, and you even have a chance to feature their pond or fountains as well for the perfect family photos in Dallas! Read more about the Adriatica in Mckinney here.
Address: 6625 Mediterranean Dr, McKinney, TX 75070
4. The Dallas Arboretum – Family Photos In Dallas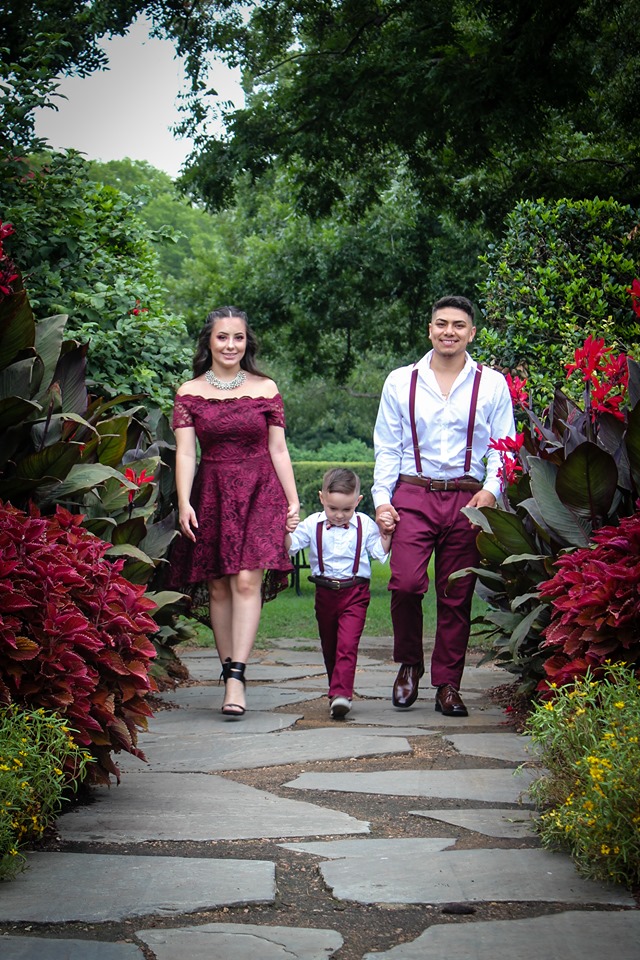 No two photos are exactly alike at The Dallas Arboretum. The garden and it's flowers are constantly changing with the seasons and their various displays. On top of that, you'll have acres and acres of flowers, fountains, and sculptures to wander to find the best backdrop for your next family photo!
The Dallas Arboretum is a popular spot for fall family photos in DFW.
Address: 8525 Garland Rd, Dallas, TX 75218
5. West End Garage – Family Photos In Dallas
If you're looking for something a little more urban, but still absolutely breathtaking, the rooftop at the West End Garage In Downtown Dallas is the ideal spot! Your photos will have our amazing skyline in the background, but your sweet family will steal the show!
Address: 2020 Lamar St, Dallas, TX 75202
6. Historic Downtown Mckinney – Family Photos in Dallas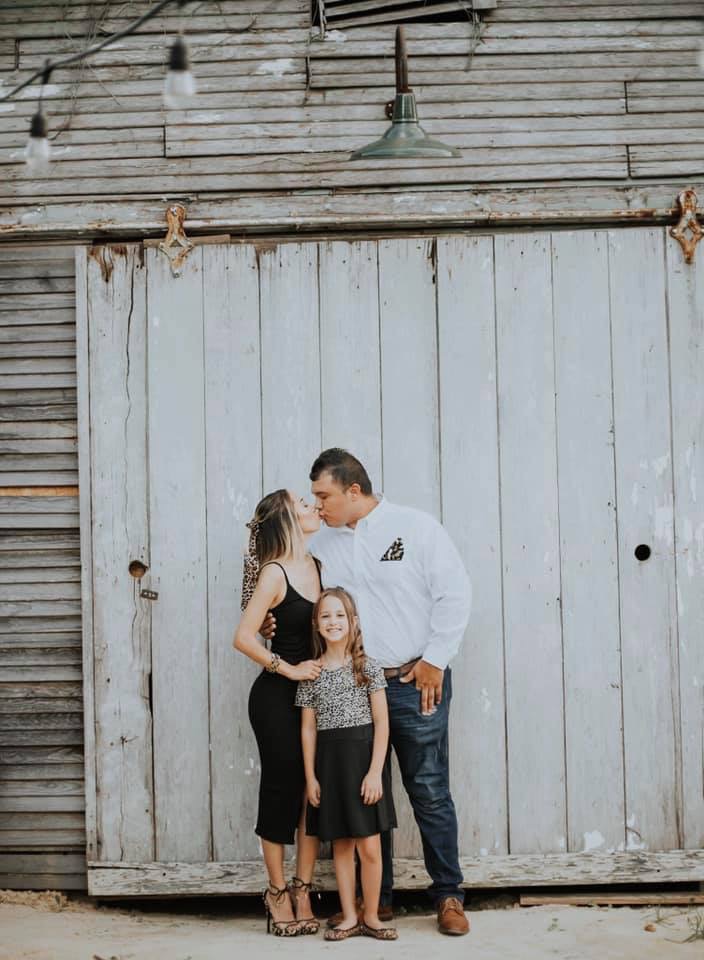 Taking a walk and exploring all the shops in Historic Downtown Mckinney is so much fun, and the photos you'll will be jaw dropping! Find the perfect vintage look for your family photos right there in Mckinney.
Address: 111 N Tennessee St, McKinney, TX 75069
7. The Fabrication Yard – Dallas
Another good spot for those looking for a unique vibe to their photos this year. Perfect for the family who loves a modern, grunge feel! The graffiti is bright and creative and will make photos everyone will remember.
Address: 611 Fabrication St, Dallas, TX 75212
8. Rockledge Park – Grapevine Lake
Another location that you won't believe is in DFW! Rockledge Park will have everyone thinking you travelled to the beach for your photos. With a sandy banks and clean, crisp water, you'll be so happy to have found this spot for family photos in Dallas.
Address: Rockledge Park, 3600 Pilot Point, Grapevine, TX 76051
9. Shoreline Trail – The Colony
This nature trail spans almost 4 miles of gorgeous pathways along Lake Lewisville! Find your favorite spot and grab some great shots of your family. The trail starts at Stewart Creek Park!
Address: 3700 Sparks Rd, The Colony, TX 75056
10. Historic Downtown Plano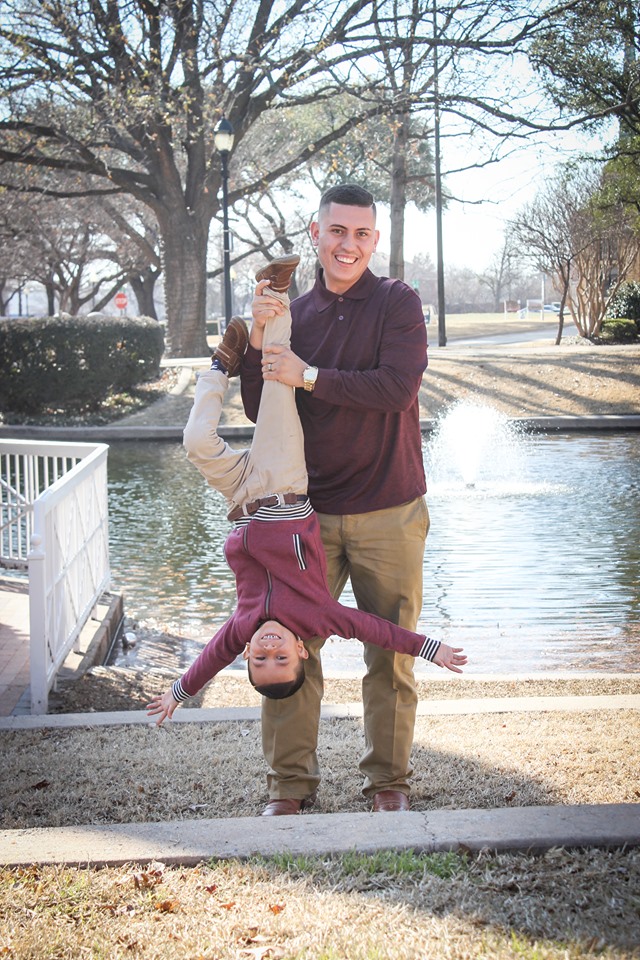 Have a great time at a family brunch in Historic Downtown Plano, followed by photos at their various photo ops! You can stop by the beautiful Haggard Park, grab a few shots at their brick shops, or stop by their Vintage Train Museum!
Address: 111 N Tennessee St, McKinney, TX 75069
11. Prather park – Highland Park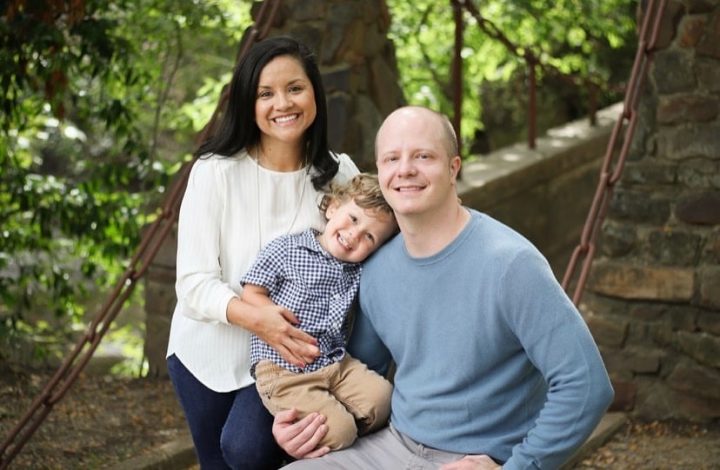 Prather Park is another must see spot for family photography in Dallas. Intricate stone bridges and tons of greenery make for great backgrounds in all your family photos!
Address: 4500 Drexel Ave; Highland Park, Texas 75205
12. Las Colinas Canals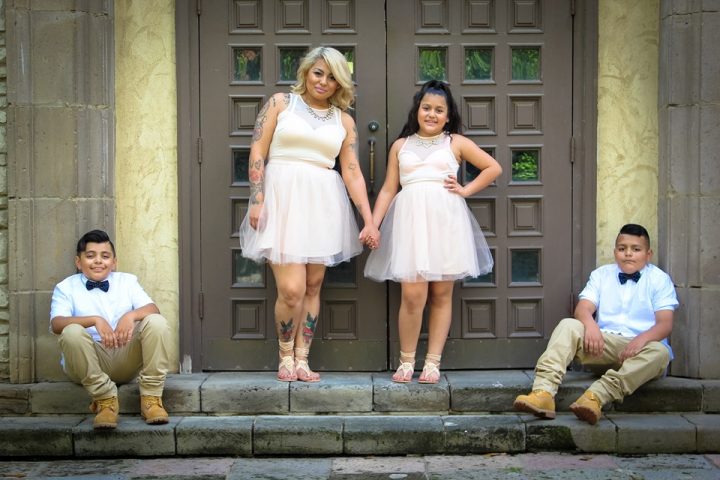 A little slice of Italy right here in Dallas! The Las Colinas Canals are surrounded by huge stone architecture, including bridges and staircases that will take your breath away!
The Las Colinas Canals are also a great place for date night in Dallas Fort Worth.
Address: 215 Mandalay Canal, Irving, TX 75039

13. Klyde Warren Park
Kids can have a hard time focusing during photoshoots, but that'll be the least of your worries at Klyde Warren Park! Use their amazing design, water features, and murals as backdrops for you photos. Afterwards, grab some grub from the food trucks while your littles play!
Address: 2012 Woodall Rodgers Fwy, Dallas, TX 75201
14. White Rock Lake – Dallas
We can't forget about White Rock Lake! Whether you go for a brisk, sunny morning shoot or a warm sunset over the lake, you'll love how your family photos turn out. Choose from the lake, the shady trees, or even the Bathhouse! You can't go wrong.
Address: 8300 E Lawther Dr Dallas, TX 75218
15. North West Community Park – Fort Worth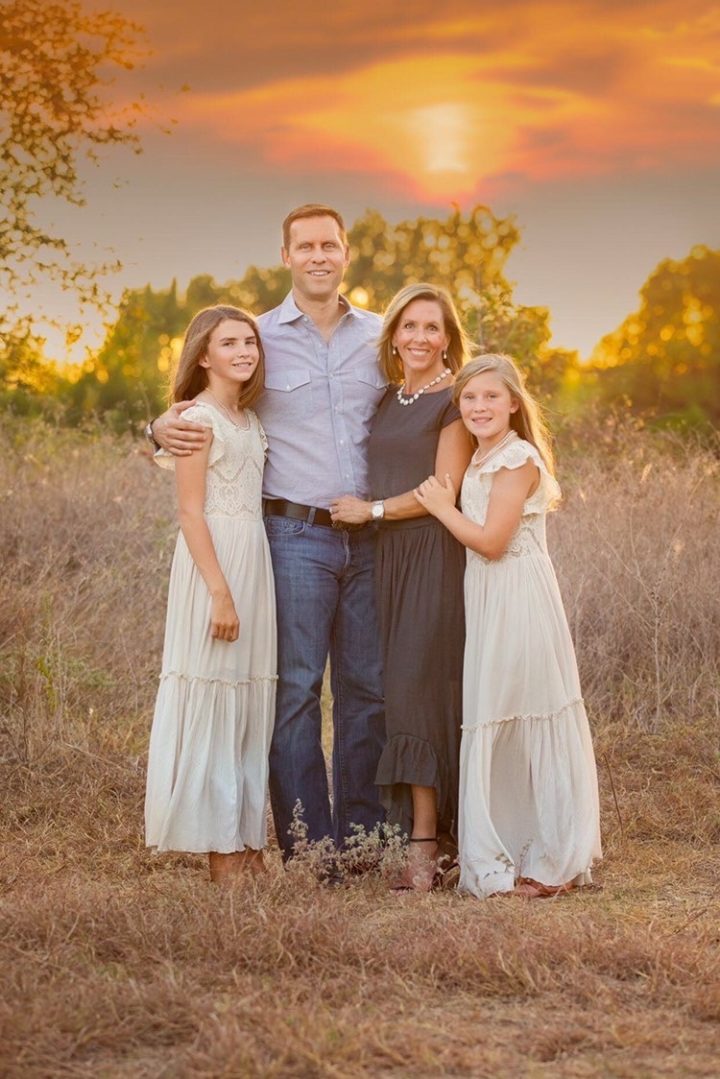 Look at that tall grass and that wonderful sunset! This Fort Worth location for family photos is absolutely perfect. You'll be so happy you chose this spot!
Address: Northwest Community Park, 8575 Blue Mound Rd, Ft Worth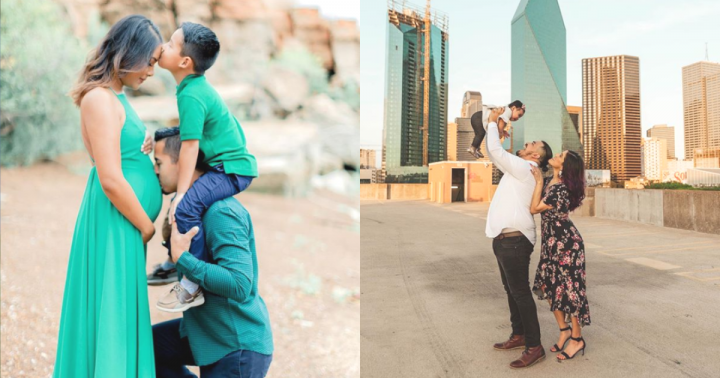 Best Places for Stunning Family Photos in Dallas Fort Worth
Here's Where to Find the perfect locations for family photos in Dallas! Next time you are planning to get your little family together for a shoot, take a look through this list to help you choose! Be sure to tag us @metroplexsocial so we can see those super cute pics!
More on Metroplex Social:
Did we miss one of your favorite spots for family photos? Comment below and let us know!