PR | Marketing | Media | Advertising | Dallas Fort Worth
Welcome to Metroplex Social. Our team is located throughout the Dallas Fort Worth metroplex. Marketing and advertising should be amazing for your business, but very few people understand what it takes to make it great. We are here to help you take your business to the next level…without robbing your wallet.
Take Your Business to the Next Level with Metroplex Social
Whether you're a local DFW business trying to reach new customers, get in touch with influencers or your're a full service public relations firm or Dallas marketing agency wanting to expand your clients' reach, we help you build the customer relationship through effective storytelling that builds confidence, loyalty, and trust.
Our team has over a decade of experience helping local businesses grow, and we can help your business too…even if you've been frustrated by a lack of results from other avenues.

Everyone Has A Story. Let Us Tell Yours.
At the heart of Metroplex Social is our partners' stories.
We empower our partners by discovering their stories and communicating them to their key audiences and stakeholders.
We connect customers to brands.
We add value to your public relations and marketing.
"Metroplex Social reaches
2 MILLION readers and influencers
each month."
Innovative and collaborative, Metroplex Social connects our growing community by engaging residents and visitors in honest, creative conversation. From must-see venues to DFW's favorite dining and shopping, Metroplex Social delivers compelling storytelling to a diverse, educated, influential, and engaged readership.
At Metroplex Social we're not selling ink on paper, we're giving you the opportunity to be part of our community and to reach our 2 MILLION readers and influencers.
Results driven.
We empower communications with bigger, bolder ideas that break through the clutter and achieve results for our partners.
If you are ready to have a partner who has your back online, let's start this conversation.
Return to Doing What You Love
Let's talk about you.
You started a local business in your hometown because you had a dream to make it a better place.
You add value to your neighborhood through your products and services and then realized that you were expected to be a genius at online marketing!
But you started your business because you were good at your business.  It is like THEY changed the rules on you.
And that is why Metroplex Social was started.  We have seen this happen over and over again online.  Really good businesses pushed to do social media, marketing, and advertising without the support to make it great.
If you are ready to have a partner who has your back online, let's start this conversation.
What Metroplex Social Can Help You With
The many options we offer that are here for you include:
Public Relations (PR)
Online Advertising
Print Advertising
Dallas Marketing (DFW)
Local Business Promotion
Brand Storytelling
Influencer Marketing
Mass Online Content Distribution
Event Promotion
Social Media Strategy
Marketing Team Training
Consulting
Public Speaking
Content Marketing
Brand Ambassadorship
WHAT OUR PARTNERS SAY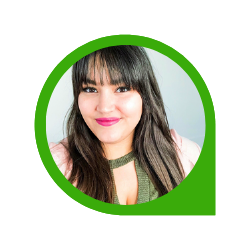 ALANA VICENTI – LIFE & LANA
"I recently began working with Metroplex Social and they more than DOUBLED my website traffic in just a few short days using social media to drive traffic without paying a single penny for SEO."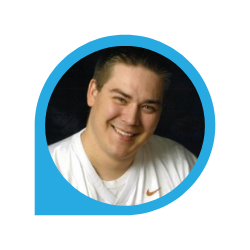 AARON KRAMER – HD SMOKED GOODS
"I chose to advertise with Metroplex Social. It has been a great decision so far. My phone has been ringing non stop. Thank you so much and keep up the good work."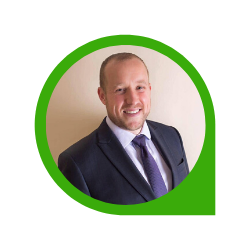 JARED TYE – KELLER WILLIAMS
"Allie and her team have taught me amazing things about how to best use social media to boost my business! Recently, they helped me achieve 374,600 reach, 8,900 clicks, 25,000+ reactions, over 3,000 comments, and nearly 3,500 shares organically ON A SINGLE POST! Talk about raising incredible brand awareness for my real estate business. Thank you for always leading with amazing value!"
What We Are NOT:
❌ A bunch of "gurus." We actually practice what we preach.
❌ A fly-by-night company. Our founders have more than a decade in online marketing and branding.
❌ We are NOT a magic wand, crystal ball or your fairy godmother.
Who We Are NOT For:
🛑 Deep down you don't believe in what you are selling.
🛑 You are skeptical to try something new.
🛑 You are impatient and want to get rich quick.
If You Are A Business Owner Who IS:
✅ Passionate About Their Business.
✅ Sick of constant algorithm changes on Facebook.
✅ Overwhelmed by all the free advice found online.
✅ Ready to work smarter, not harder when it comes to building your business online.
✅ Willing to experiment and try something new.
✅ Tired of throwing your money away.
REAL Success Stories from Local DFW Businesses
➡ Our social media marketing recently helped a local business in Denton reach over 100,000 Local people in 7 days.
➡ An article we wrote about a local restaurant in Flower Mound was shared over 550 times in 48 hours and brought in new customers.
➡ An article we published reached the number 2 spot on Google search results and brought in new customers for a North DFW catering company.
➡ An article a national brand sponsored resulted in over 75 ticket sales in 4 weeks.
➡ A new restaurant in Dallas received over 2,000 customer emails and their social media grew with targeted local followers by 400% in 7 days after consulting with Metroplex Social.
➡ Several of our articles have been read more times and seen by more people than similar articles on The Dallas Morning News, Fort Worth Star-Telegram, Dallas Observer, D Magazine, Dallas CultureMap, DFW Child, as well as regional and local media, publishers, and magazines.
Still Wondering Where to Advertise Your Dallas Business?
Where Can I Advertise My Dallas Business?
There are many options to advertise your local Dallas Fort Worth business including social media, online articles, print media like local magazines, display advertising, online advertising, television and radio ads, billboards, influencer marketing, event sponsorship, direct mailers, and many more.
How Can Online Advertising Help A Local Business?
Online advertising helps local businesses by increasing traffic to a web page, improving brand awareness, spread word about a promotion or sale, improve reputation, drive immediate online sales, increase foot traffic, generate leads, introduce new products and announce a grand opening, get seen in local searches and get shared on phones.
How Can I Advertise My Local Business?
You can advertise your local business by investing in Google AdWords, Facebook Ads, sponsoring articles on local websites, listing your business local online directories, place an ad in a local magazine, post in multiple Facebook groups every day, engage influencers, sponsor an event or worthy cause...or just leave it to the professionals to take this task off your plate.
What Is The Best Form Of Advertising For A Local Business?
The best way to advertise your local business inexpensively is to use social media advertising to build a community. However, this can take a long time to build and end up being very expensive if you don't know what you're doing. A more effective way is to leverage the audience of a local company that already has a well-built community and is getting a lot of online traffic so you can get your business in front of their readers.
How Much Does Local Advertising Cost?
Local advertising costs vary depending on location and where you are placing ads. For instance, advertising in a different local magazine will run $3,000 or more per month, newspaper advertising will cost a minimum $3,000 for a single placement, radio ads can cost $6,000 or more each month, billboard advertising can cost as much as $17,000 per month, local directories such as Yelp and Angie's list can cost $500+ per month, Groupon will take 75% of your sale plus keep your customer info, and direct mailers can cost $3,000 per month.