While the occasional snow day is a welcome surprise, and vacation is a time we look forward to, closing school for extended periods of time due to coronavirus can be a scary time for kids. Closures also put a huge strain on teachers and parents and we want to help with a list of over 150 FREE kids education resources!
Go on a Virtually Tour Top Art Museums Of The World with the Google Arts and Culture app.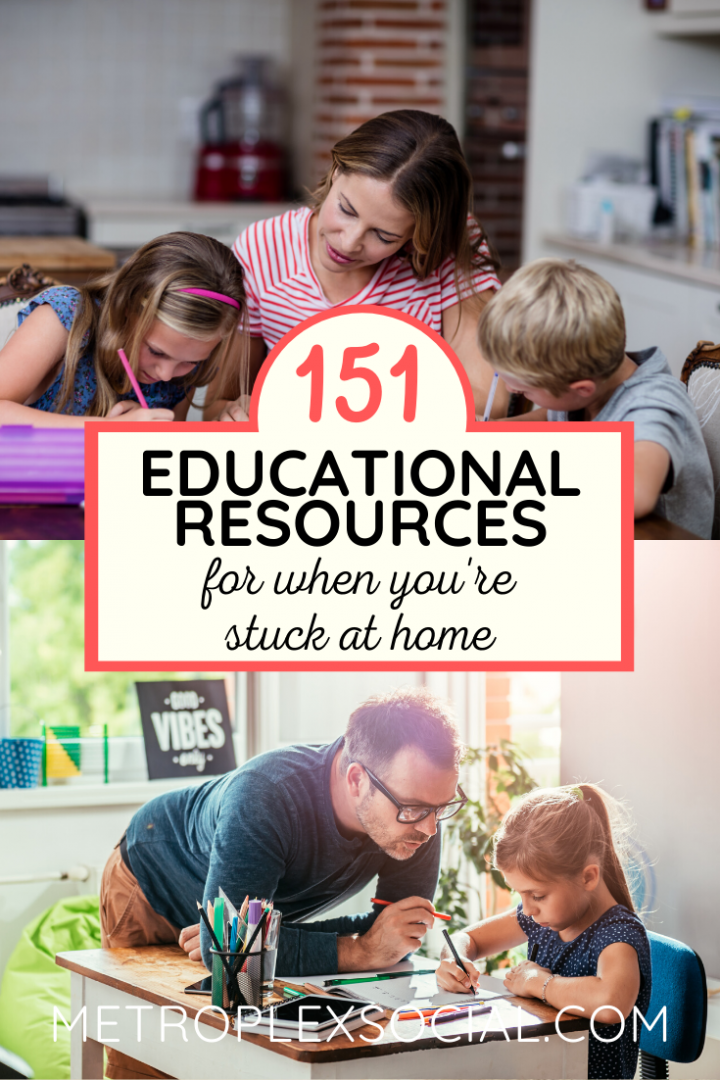 Be sure to head over to Amazing Educational Resources for even more ideas for educators. Several distance learning programs are now FREE for you and your school to use thanks to the companies listed. This list is updated frequently.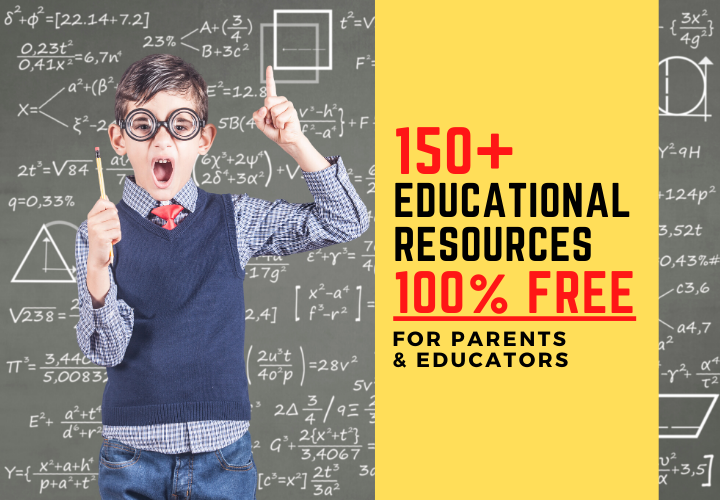 152 FREE Education Resources for Kids and Teens
This list is in alphabetical order. We will attempt to sort by subject soon.
FREE printable worksheets and educational activities to help making learning fun. Resources arranged by grade or subject.
Purple Mash is a website designed for children aged 3-11. It contains many creative tools ie: coding, animation, publishing, art and also applications for maths, spelling and grammar. Teachers can 'set work' for children easily then view / comment on completed files. It also contains thousands of topic based activities. Serial Mash gives you a whole library of e-books and corresponding activities. Both can be used on any tablet or computer with a web browser.
Accessibyte Online is offering FREE access to its entire cloud platform of apps for blind, low vision, deaf and reading impaired students. Highly visual and fully audible typing tutor, games, flash cards and study apps.
ActivEd, Inc. offers Walkabouts, web-based lessons for pre-K to second-grade students that integrate movement with language arts, math, and reading content and correlate to your state's standards.
Adobe Connect is a web conferencing platform that enables collaborative experiences that include video, audio, screen-sharing, polls, chat, Q&A, document sharing and much more. There's nothing for participants to install or configure, Adobe Connect works in any modern browser.
Bring the Torah to life with Aleph Beta's videos. Be excited by learning Torah, and find relevant meaning for modern-day life. Aleph Beta is temporarily offering free subscriptions with access to hundreds of educational videos, audios, and podcasts.
We offer FREE educational resources, worksheets, writing prompts, themed coloring pages, craft and snack ideas for parents, teachers & caregivers.
The American Archive of Public Broadcasting (AAPB) is a collaboration between the Library of Congress and the WGBH Educational Foundation to coordinate a national effort to preserve at-risk public media before its content is lost to posterity and provide a central web portal for access to the unique programming that public stations have aired over the past 70 years. To date, over 110,000 digital files of television and radio programming contributed by more than 130 public media organizations and archives across the United States have been preserved and made accessible for long-term preservation and access. The entire collection is available on location at the Library of Congress and WGBH, and more than 52,000 files are available online at americanarchive.org.
Digital Atlas of America uses online GIS to explore and visualize data with maps. These maps are SO COOL!!
Interactive videos meant to stimulate creativity and a hands-on activity at home. Here's an intro:
Bamboo Learning offers FREE voice-based applications (Alexa skills) that cover a range of academic subjects, including math, ELA/listening comprehension, and social studies. Bamboo Learning Alexa skills focus on fun, home-based, family-friendly learning, and ensure children's engagement utilizing the unique nature of voice technology that promotes active conversational learning.
Beanstalk Interactive, a Denver-based interactive educational pre-school children's content company, announced today that it will be offering free membership during the Coronavirus outbreak.
Bedtime Math is striving to help families introduce math as a fun part of their daily routine, as common and beloved as the bedtime story. We make it easy to roll math into the day, whether at bedtime, bathtime, or snacktime.
BeeLine Reader helps students read on screen more effectively. It is used both by skilled readers (including high school and college students) and readers with dyslexia, ADHD and autism. The technology is backed by educational research and has won social impact awards from the United Nations and Stanford University. Free access to the BeeLine Reader Browser Plugin for Chrome through September 2020.
Email [email protected] and we'll send you a free account for you and your students!
Belouga is a digital platform providing K-12 teachers and students with a personalized learning journey through connection, communication and collaboration with peers around the world. ALWAYS Free.
Simulations and virtual labs for biology topics including evolution, ecology, and cellular energetics. All materials are FREE.
BlocksCAD builds math and computer science skills by using a specialized 3D CAD (computer-aided drafting) software. A block-based coding platform allows students to create and manipulate 3D objects while using geometry and computational thinking skills. We'd like to support teachers by offering anyone in a closed school the chance to have access to BlocksCAD for Education Premium for free until the end of the school year.
Meet Boardmaker Activities-to-Go! Free, printable activities for students in K-12. Whether you are an educator, speech language pathologist, behavior specialist, or parent, start teaching today. Boardmaker is a collection of standardized picture symbols used for communication with students who are strong visual learners. This includes those with autism spectrum disorders, Down Syndrome, speech and language disorders, and behavioral disorders. We have a thematic series of units called Boardmaker Activities to Go- all free, and ready to download, print, copy etc.
Britannica has made available COVID-19 emergency resources to every school in the U.S. Get free access to Britannica LaunchPacks, for social studies and science, being leveraged by schools across the world who are grappling with shutdowns, conducting virtual lessons, and working to minimize the impact on students, families, and staff.
Digital archive of a variety of media produced about current events, public history and government. Bunk shows connection both spatially and across historic eras. FREE.
Free month of lessons with coupon code PIANOATHOME
FREE ACT, SAT, and College Admissions Guides. Students and parents are welcome to download and use any of these to help with test prep and college admissions.
Chrome Music Lab is a website that makes learning music more accessible through fun, hands-on experiments. FREE.
Each lesson has a reading passage, videos, optional review questions, and self-graded practice questions. The lessons can be assigned to Google Classroom and it puts the grade in that students got on the practice questions (students must get 10 practice questions correct to get 100%). ALWAYS Free.
Grammar practice in free, printable short stories. Always FREE.
An free online STE(A)M club for kids! We always free. We offer free STE(A)M classes, projects, and teaching resources for families and educators.
Kids classes from home. You can watch on demand or LIVE. Learn and bond with your 0-6 year old. Follow and interact with an expert instructor.
Daily free science or cooking experiment to do at home. Each day we will be posting a daily activity for parents and kids to do at home, mostly using things the already have at home. We'll also include videos and other resources to extend the experiment.
With many schools temporarily closing due to the coronavirus outbreak we recognize the enormity of issues currently facing school communities. Codesters is offering free, 30 day unlimited use of our Python learn-to-code platform to any school that is planning for a temporary closure. Codesters Python Part I Curriculum.
Coloring Nature is for children and adults. We have more than 675 FREE printable coloring pages . Our coloring categories include serious science: biomes, anatomy, animals, plants and more, plus some pure whimsy – just for fun. Always FREE.
"Use without account" option has vocabulary, grammar, listening activities and games in Spanish, French, Italian, German, Portuguese, Korean, and Latin.
Country Reports, online database on culture, countries and travel. Access to entire online database on culture, countries and travel.
Teach classes your kids will love! Create & Learn is a Silicon Valley based company focusing on online computer science education. Our professionally trained instructors teach live classes using video conferencing on a wide range of topics such as coding (Scratch, Minecraft modding, Python), robotics, and AI. All curriculum was created by Stanford, Harvard graduates, and former tech leaders from Google, with collaborations with experts in top tech companies. We offer free introductory classes on 5 different subjects (Scratch, Minecraft Modding, AI, Data Science, and Python) with multiple options a day. Starting from March 16th, more free sessions will be added to serve more families during school closure.
We are an award winning fine art training program for students 5 and up. First month of access to our award winning Drawing Program is free with the code: Corona2020
The resources here are AMAZING! Free printable K-8 Reading and Math activity packs (available in English and Spanish) and guidance for teachers and families to support learning at home
Curriki revolutionized the way digital learning content is distributed and shared. For over 10 years we have made the best curriculum, lessons and on-demand content free, open, and accessible to all.
Data Nuggets are free educational resources, co-designed by scientists and educators. The goals of Data Nuggets are to (i) help scientists increase the broader impacts of their research by sharing their science story and data with the public, and (ii) to engage students in the practices of science through an innovative approach that combines scientific content from authentic research with key concepts in data literacy. When using Data Nuggets, students learn about authentic science research projects, and work through an activity featuring real data from a real scientist, providing practice developing explanations about natural phenomena using data from the study. ALWAYS Free!
Our hands-on projects are based on situations in STEM careers to help learners discover their passions and choose a pathway to a promising future. A FREE real-world project at every grade-band.
Dictionary.com's apps are free for iPhone and Android with more than 2 million definitions and synonyms, spelling and grammar tips, and more.
Always educational videos in American Sign Language. During the closings, more ASL videos will be added with the addition of comprehension questions and other resources will be added to help ASL teachers.
Three million students, at over 2,000 academic institutions, in 80+ countries have unlimited access to some of the world's finest productions, unique backstage insights, practitioner interviews and written analysis. Free during this time
Discovery K12 provides a complete online curriculum for pre-k to 12th grade. All main subjects are covered, plus extra curriculum courses. All of the curriculum if free to use and it is available worldwide.
FREE Printable board games, activities and more for phonics and reading all using evidence-based methods. Can be customized to any student's needs including creating flashcards for other subjects.
Doodles Academy is a free art curriculum that is available virtually. It provides art projects that offer authentic art experiences for students — every student makes their own artistic decisions and walks away from the project with an artwork unique to them. Each project includes video tutorials and thorough lesson plans so that anyone can feel comfortable teaching art, regardless of their background or experience level. More, the art projects are aligned to topics and themes found in literacy, math, social studies, and science, so while students work through an art project they are building knowledge and context around other subjects.
Engaging reading game for grades 2-8 that combines strategy, engagement, and imaginative reading passages to create a fun, curriculum-aligned literacy game. ALWAYS Free!
This is a free online video series with detailed solutions to more than a thousand publicly-released College Board SAT Math, Subject Test Math Level 1, and Subject Test Math Level 2 problems. Free all the time. No ads, now or ever. No paid product endorsements.
Learn a new language for FREE, forever!
Non-Fiction Read Alouds for PreK-12th Graders
FREE daily math workbooks that kids will actually do.
EduCode™ makes coding and computer science education accessible for kids of all learning styles and backgrounds, on a large scale, without the need for guidance from a teacher. Self-directed courses empower kids to learn coding independently. EduCode's key difference resides in our video micro-lessons, which break down complex computer science concepts into fun and engaging exercises. Rich storylines provide context and motivation throughout the learning journey. On our website you will find we have a free trial account option which will allow users access to the beginning of all of our courses to give them a good feel for what the course can offer them. There is at least 30 minutes of work for each course available for free this way which can keep students very busy during any lost school days and for a nominal monthly fee they can upgrade to gain access to the full courses we offer if they and their parents want.
Learn English Fast & FREE! Learn English online- at your own pace, in your own place, with fun and exciting E52! Quickly go from beginner to advanced, with your free video lessons and activities.
We are offering Plus subscriptions to all Standard users, and our printable lessons on Pandemics and The Coronavirus are also currently free for non-members.
Everydae SAT Prep
Everydae is the online SAT math prep program that teenagers actually want to use. 10-minute micro lessons match busy schedules. Built by industry experts. 17+ years industry experience. 100% free while schools are closed! (normally $19/mo). Tell your students to use the code HOMEPREP and sign up through this link http://bit.ly/2xrVchc.
Everyday Earth is an interactive video earth science based curriculum supplement. 100% FREE.
¬¬ExploringNature.org is a science education website with more than 6,000 pages of illustrated Life Science, Earth Science, Physical Science, Biology, Anatomy, Ecology resources for K-12. Subscribers can access science content, activities, investigations, posters, diagrams, worksheets, testing and Next Generation Science Standard integration. Our science store also sells picture books, posters, flip charts, science kits, and downloadable bundles. Most resources can be accessed without a subscription, but email for a FREE 30-day trial any time as well.
fun, interactive stories for kids to learn Spanish-English. All of FabuLingua's stories, games and sticker book are entirely free during this time.
A safe research site for elementary-level readers. They are offering — free 24/7 access to our site to ANYONE who may find it helpful.
www.facts4me.com
USERNAME: read (case sensitive)
PASSWORD: read (case sensitive)
Expiration date: 04/04/2020
We have free resources for AP students including live reviews, live trivia, and study guides! ALWAYS Free!
Flat – Music Notation
Flat for Education is a cloud-based and easy-to-use music notation software. Free access to our full product until the end of school year
Fluency & Fitness® provides educational brain breaks to help students review essential literacy and math skills, while getting in some exercise. Find over 900 videos to help your child keep learning at home and burn off some extra energy. Our site is best used for ages 4-8. We are offering our subscription website FREE for parents to use at home during the school closures.
Former math & science teacher makes story tutorials and fun games to teach the hard concepts. Can you pick the right (x,y) coordinate for Whack-A-Mole? Fly a dragon to get gems with y=mx+b? Or balance chemical equations? Used by teachers since 1995, 60 million pageviews. Algebra coordinate plane graphing (x,y) y=mx+b, balancing chemical equations, chemical elements and symbols. Math, science, chemistry.
Create stunning presentations, infographics, and more in just seconds. PREMIUM TEMPLATES NOW AVAILABLE FOR FREE. FOR EVERYONE. FOREVER.
Created by a high school student!! Gimkit is a quiz learning game for students and teachers, created and maintained by students. … As they complete quizzes, students earn money to reinvest in Gimkit upgrades that align with their strengths. Use your Gimkit dashboard to view student progress and earnings and additional formative data. Students can interact with other players in an attempt to be at the top of the leader board. They are offering to extend the limit of free kits you can make during this time. They will also allow you to keep all additional kits made.
GoNoodle® engages 14 million kids every month with movement and mindfulness videos created by child development experts. Available for free at school, home, and everywhere kids are! ALWAYS Free!
Free 14 day trial of math and science lessons.
Lots of FREE features due to coronavirus! Work and learn remotely! As coronavirus pushes global businesses to reconsider policies and enact procedures to keep employees safe, we're here to help. LogMeIn has long created innovative products that power remote work for people all around the globe. You can count on reliable productivity and communication, even when working conditions are unpredictable or unexpected.
Handwriting Heroes is a multisensory handwriting curriculum that teaches children how to form their letters through animations, stories and song. iPad app is being offered free of charge. Letter formation videos – always free.
A creative community to connect with others from all over the world, while getting to learn about topics that are important to our wellness (social, emotional, physical) through interactive experiences.
Eventually there's going to be a meltdown. Take some of the struggle out of disagreements, melt downs & fights with the "Problem Solving (made easy) Kit". Teach children how to regulate their emotions, love themselves & yes, solve their own problems! Here's a free printable from our "Problem Solving Kit", the Problem Solving Game Board. A free printable from our "Problem Solving Kit": the Problem Solving Game Board, PLUS music to help bring some peace in these times and more!
FREE resources (downloadable books, mazes, word searches, and more) from Heifer International's school programs — with topics in social studies (geography, economics), science, language arts.
The HERE mobile app is designed to help rapidly relieve stress & anxiety. It works by pairing interactive exercises (staring/swiping), with breathing, music and/or guided meditation to stimulate the relaxation response and promote executive functioning. This game-like approach can be used by the whole family, and may help calm cabin fever, or provide a mental break in between homeschool activities. The mobile app is entirely free and accessible for iOS and Android users.
Explore over 7,000 free videos in 13 subject areas.You can create a free account and create customized playlists too.
Help your kids become expert super-sleuths with these Carmen Sandiego™ educational resources! From posters to card games to episode guides and more, you'll find everything you need to spark curiosity and inspire your Carmen crew.
Math at Work Videos and Lessons – featuring Shark Tank, Tim Gunn, Ty Pennington Show students that the path to their career aspirations is paved with an understanding of key mathematical skills. In our [email protected] web series, industry leaders work with real students to demonstrate the importance of learning math. Engage your classroom as you watch students discover the possibilities math presents.
We provide teachers well-written, inventive, and free games, infographics, lesson plans, and other resources to engage students in meaningful civics learning.
Learn English with short films!
Graphic organizers and activities you can print or post digitally for students to support higher-order thinking and executive function.
Test prep from a professional, certified teacher with 22 years of classroom experience. No score is too low or too high, as I have doubled the scores of students starting at the low end, in addition to helping initially higher scoring students achieve the coveted 36 on every section of the test. Two young men playing D1 football had a composite score of a 9 originally, and scored 18 and 20 (respectively) after working with me. Two of my former clients now have NFL experience and two are in the MLB program. ACT/SAT punctuation guide and ACT practice tests.
Just Right Reader sends PreK – 2nd graders books only found in schools and at children's Just Right reading level every month. Families read and reread, send them back, and get more. Our boxes make reading fun and personalized. We are giving families a free month to keep kids reading during the school closures. Use the code LOVE2READ.
K12MovieGuides: Turn any movie into a learning opportunity. A list of free movie guides for students of varying ages and abilities.
K-5 math resources clearly sorted by grade and standard that are easy to download and print at home. Click on the Number, Geometry or Measurement & Data page for your grade level. All activities focus on engaging, hands-on learning. Free printable resources for all K-5 Math standards.
What is Khan Academy? We offer exercises, quizzes, and tests so students can practice and master skills, as well as instructional videos to help students learn or review material.
• Khan Academy has a library of standards-aligned lessons covering kindergarten through early college math, grammar, science, history, AP® courses, SAT® preparation, and more.
• Students can practice skills with exercises, quizzes, and mastery challenges and get immediate feedback and support.
• Khan Academy is available in 40 languages.
• Students without laptops can access the Khan Academy website or use the Khan Academy app on smart phones.
Khan Academy Kids is a free, award-winning online education program for children ages 2 – 7. Our mobile app was designed by child development experts at Stanford University and engages kids in core subjects like early literacy, reading, writing, language, and math, while encouraging creativity and building social-emotional skills. It is age-appropriate, personalized based on where your child is at, and engaging. Always free, no ads, no subscriptions, with an offline version available for when internet access is difficult.
Labs Land – Arduino, Electronics, Physics
To make sure that everyone in need gets our help, we at LabsLand are providing free access to all of our laboratories (Arduino, Electronics, Physics for high schools and higher education) until summer 2020.
LabXchange is a free resource for remote and hybrid learning from Harvard University. We offer high-quality digital content in the sciences, including lab simulations, that you can remix into customized learning narratives. Our social features, like classes, discussion forums, and mentorship, empower and connect learners, educators, and researchers worldwide.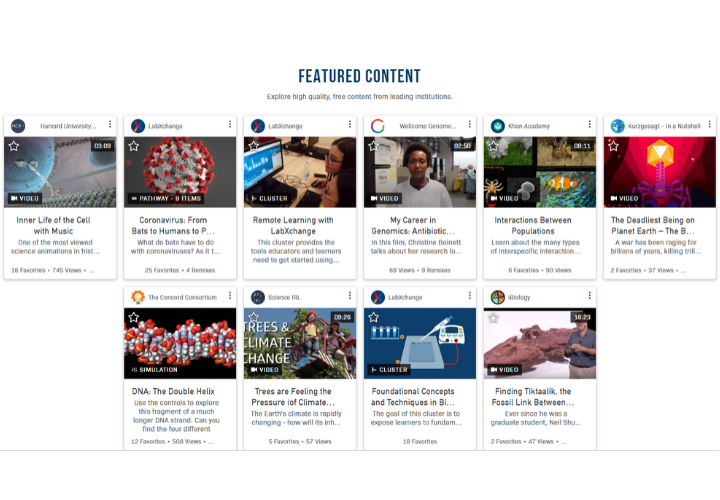 A repository of links to learning resources organized by topics and formats.
Free Printables for PreK-2nd Grade
Free printables library with activities for children 0-6
Little Twisters – Yoga and Emotional Wellness Lessons
Free at-home kids yoga lesson plans.
Loom is a new kind of work communication tool that helps you get your message across through instantly shareable video. Capture your screen, record your front-facing camera, and narrate it all at once, then instantly share with a simple link. We are also making Loom Pro free for teachers and students at K-12 schools, universities, or educational institutions. Forever.
So…remember the people that brought you this creative video:
From graphic organizing to mind mapping, Lucidchart is a cloud-based tool to make learning visual and collaborative. Now you can get 10 free Lucidcharts. Check them out!
Mo Willems invites YOU into his studio every day for his LUNCH DOODLE. Mo Willems is a Kennedy Center Education Artist-in-Residence at Home. Learners worldwide can draw, doodle and explore new ways of writing by visiting Mo's studio virtually once a day for the next few weeks. Grab some paper and pencils, pens, or crayons and join Mo to explore ways of writing and making together. New episodes will be posted each weekday at 1:00 p.m. ET and then remain online to be streamed afterwards. Check back each weekday for new LUNCH DOODLES!
Finally a game that makes spelling fun! Magic Spell is a carefully crafted spelling adventure. If you are a child, parent or school, there is a Magic Spell app to suit your needs. Wands, wizards and wondrous worlds…come and join the fun! 6 month FREE subscription!
Free English Learning Online games, mobile apps and printable Board games and worksheets. All ages. Free Online games, free app downloads and voucher code – makingenglishfree for access to the editable resources.
UPDATE: MARK WILL BE GOING LIVE EVERY DAY on YouTube and Facebook! 😃😃😃
Emmy Award winning artist will be offering free access to virtual, live webcasts for art/drawing lessons for students needing to work from home during this period. Mark starred in the Public Television Series "The Secret City!" in the 1980's and "The Imagination Station" in the 1990's.
You know the guy!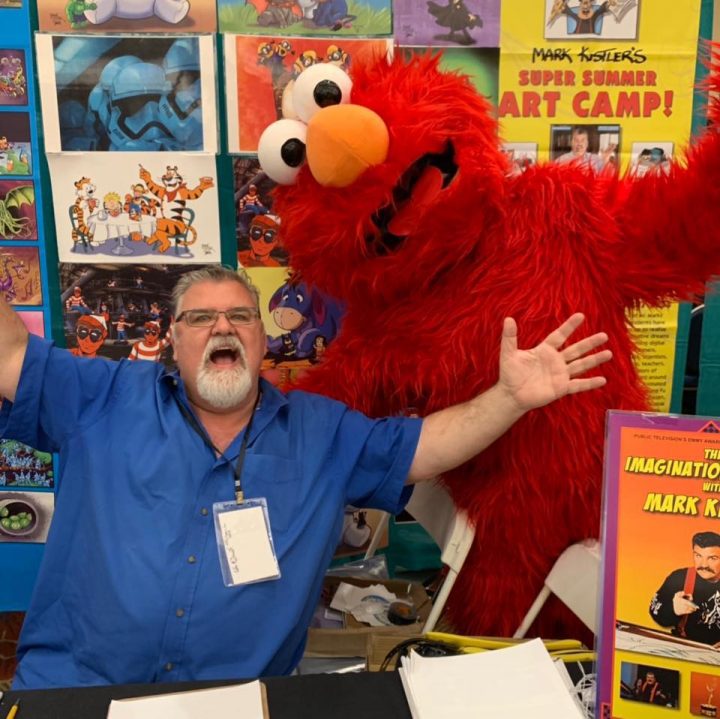 It's an automated online math tutor, like a Google for math. Enter your math problem or search term, press the button, and we show you the step-by-step work and answer instantly.We cover 2nd grade through college. ALWAYS Free.
Mathigon is an award-winning online textbook for middle and high-school mathematics. The unique content format makes learning more interactive than ever before, and a virtual tutor offers personalised help. Completely free to use, for students and teachers.
Math Playground provides hundreds of math games, logic puzzles and educational resources. All math games and resources are free through the end of June 2020.
Mindful Poetry Moments is a free program that offers a chance to pause and reflect on poetry's ability to encounter ourselves, the world, and the mystery of each other. Participating schools, individuals and organizations will be offered recordings of poets — including Brad Aaron Modlin, Aimee Nezhukumatathil, Naomi Shihab Nye, Carrie Newcomer and Gregory Orr – — reading their work from two of The On Being Project's content offerings: the On Being with Krista Tippett radio show and podcast and/or Poetry Unbound podcast. The audio will be accompanied by mindful prompts and meaning-making questions like "Does this poem encourage gratitude? How?" and "What's a line in this poem that brings a strong visual image to your mind?"
A game-based learning platform that promotes creativity, collaboration, and problem-solving in an immersive digital environment. ALWAYS Free. A game-based learning platform that promotes creativity, collaboration, and problem-solving in an immersive digital environment. Educators in more than 115 countries are using Minecraft: Education Edition across the curriculum!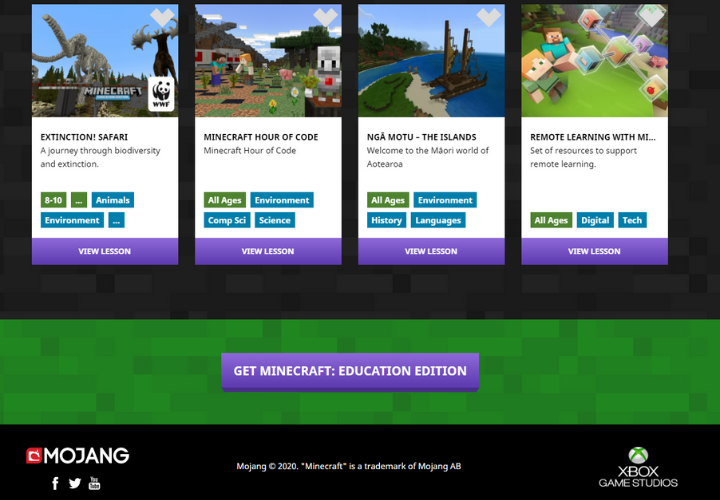 The Edgerton Center (http://edgerton.mit.edu/) at the Massachusetts Institute of Technology is a home for experiential learning for students of all ages. For decades before the dawn of the Maker movement, the Edgerton Center has been a home for Makers: collaborative, playful, experiential learners who believe everyone should have access to the tools for building a better world. We began by supporting MIT students as they came together and learned how to build the things they love. Over the years, we've grown to support local community members, international schools, and STEAM education organizations looking for access to tools, activities, and collaborators. 3D printing projects and Coding projects, involving math and other K-12 subjects.
Meaningful reflections, stories, ideas, advice, and resources for high school and college undergraduate students. We're exploring history, philosophy, critical thinking, the trades, business, careers, entrepreneurship, college majors, financial literacy, the arts, the social sciences, test prep, and a whole lot more. Join the conversation. ALWAYS Free.
Grade 11 Functions, Grade 12 Advanced Functions and Grade 12 Calculus and Vectors EVERY lesson that would be taught by your highschool teacher in class. mathematics lessons on YouTube for the complete curriculum requirements.
Introductory and intermediate music theory lessons, exercises, ear trainers, and calculators. FREE online content.
Get your pressing questions answered…like Who Invented Pizza? To help educators during this time of coronavirus, we have pulled our most popular science lessons and are offering them for anyone to use for free. No account or login is needed. Copy and paste the links below into your documents and use them however they might be helpful! Mystery Science is the creator of the most popular science lessons in U.S. schools. We've curated this starter set of science lessons that you can use remotely or share with parents. If you need more lessons then just sign up for a FREE account.
Curated access to relevant news and events as they happen. The Real Time Curriculum Project curates relevant content across the internet, connects educators to engaging discussions, and provides opportunities for educators to contribute their own lessons on current events as they are integrating them into their classroom & curriculum.
The National Inventors Hall of Fame connects inventors that have built the world around us with the innovators of tomorrow. Camp Invention® is one of our K-12 education experiences. Led by local teachers, this summer program has tapped into kids' natural curiosity and brought STEM concepts to life since 1990, giving them the opportunity to become innovators through teamwork and immersive, hands-on creative problem-solving.
Access to digital learning resources and tools developed by Dr Ed Ayers for American History/Geography/Current Events. FREE.
Improve your typing skills while competing in fast-paced races with up to 5 typers from around the world. Compete against your friends, earn new cars, track your scores, and so much more… all for free!
Illustrated recipes designed to help kids age 2-12 cook with their grown-ups. Recipes encourage culinary skills, literacy, math, and science. ALWAYS Free.
A sampling of what you can look forward to: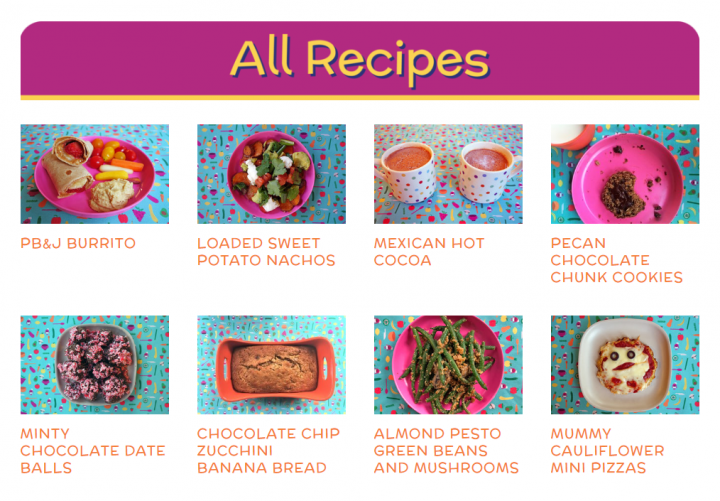 Noteflight is an online app that allows users to compose, view, and share music notation from any web browser. In response, we are offering anyone in this situation the ability to use Noteflight Learn with all students through June 30th.
Novel Effect makes storytime a little more fun for kids (and grown-ups too!) As you read out loud from print books (or ebooks!) music, sound effects, and character voices play at just the right moment, adjusting and responding to your voice. We provide soundscapes for hundreds of popular picture books, and more titles added regularly. ALWAYS Free app!
Pachas En Peru – Learn Spanish from Native Spanish Speakers!
Learn Spanish from native Spanish speakers in Peru! Over 100 videos.
As students advance, to improve writing skills they need in-depth support. They need to organize their thoughts and learn to clearly communicate their ideas in writing. Paragraph Punch takes users through the process of writing a basic paragraph. From pre-set writing prompts users develop an idea and write their own topic sentence, body, and a conclusion.
PBS LearningMedia is a free, PreK-12 digital media service available to educators nationwide. Our free service offers teachers access to more than 30,000 learning materials aligned to state and national standards, including 25,000+ videos, interactive lesson plans, media galleries and more to enrich classroom instruction. Educators can easily browse and find content that demonstrates key curricular themes by subject area, standards, and grade bands. For classrooms using Google Classroom, teachers can easily import their class roster directly into PBS LearningMedia, creating a seamless experience between both services. PBS' partnership with REMIND means that educators can share their favorite materials to students using the REMIND text messaging service. This innovative effort aims to help educators strengthen the school-to-home connection. Create a free account to save, organize, and share resources. ALWAYS Free!
PechaKucha helps teachers, students, and researchers create short, powerful talks that are engaging, memorable, and easy to share. Use of our PK Create software. Thousands of schools and nonprofits use PechaKucha to share classwork, research, projects, and more.
Peekapak – Social and Emotional Learning
Free access to the entire platform of digital social emotional learning curriculum, storybooks, family activities and personalized learning games for students.
The only screen-free, ad-free audio streaming service custom-made for kids 3-12, featuring podcasts, audiobooks and music. Use the promo code PINNA4KIDS. To activate, create an account and enter the code in step 2 of the sign up process. Two months for free.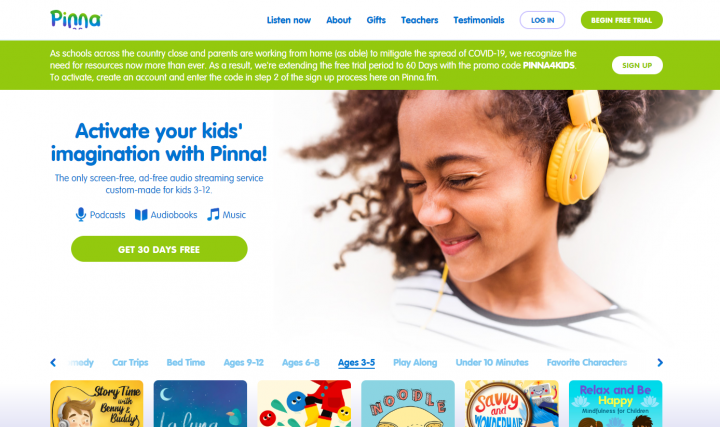 Population Education creates classroom activities for K-12 students that focus on human population change and related issues including natural resource use, environmental sustainability, equity, well-being, and more.
Globally focused videos. free videos from around the work from grade 3-12
Rise Up! uses creative inquiry to explore Hamilton: An American Musical. Lessons help students to understand and critically examine Hamilton themes and artistry, and to express their own personal narrative through writing and performance.
HOW YOU CAN USE THIS CURRICULUM​
Explore concepts of democracy and citizenship and how they can be used to rise up within today's political and cultural movements
Guide students to use creative inquiry to find meaning in the past
Affirm student narratives that combat ideologies of hate and exclusion within American history and today's political environment
Support students to use of artistic forms such as mimicry, metaphor, and projection to develop their capacity and skills for social innovation
The Rise Up! Curriculum includes standards-aligned modules for high school students in Theatre Arts and English Language Arts. Lessons embrace concepts and core values that include: Creative Inquiry, Accessibility, Intersectionality & Racial Justice, Liberatory Arts Research Practices, Professional/Contemporary/Theatre Artist Dispositions, Critical Thinking & Reflection. ALWAYS FREE.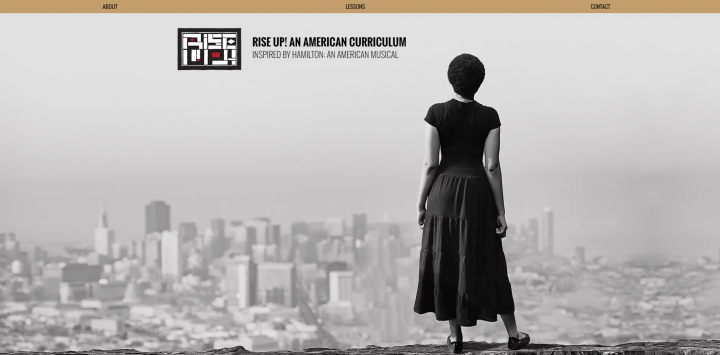 We provide free classroom resources like videos, playlists, essays, lesson plans, writing prompts, and digitized materials from our Library & Archives. Teachers can sign up for a free account, download the resources, and use temporary authorization links to share materials directly with their students online. ALWAYS FREE.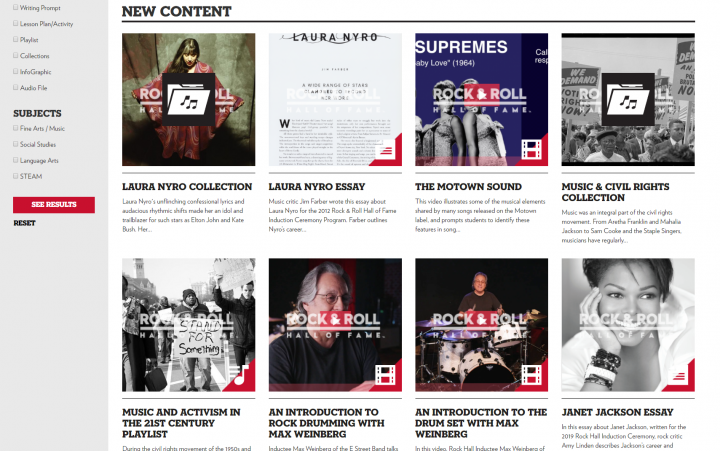 Hundreds of scientific articles. Written for kids. Approved by scientists. All our articles and STEM teaching resources are free to download.
Free science simulations, scientist profiles, and other digital resources for middle school science and high school biolgy. No log in required. ALWAYS Free.
Free Service Through June 30th
Lots of free (and some paid) printables and resources for homeschooling through to upper elementary as well as simple living and wellness resources. Lots of free educational printables and activities.
Free Service Through June 30th

smokeSCREEN is a videogame developed to address smoking/vaping prevention with data supporting its efficacy. It addresses the range of challenges that young teens face, with a dedicated focus on youth decision-making about smoking and vaping (conventional cigarettes, electronic cigarettes, flavored tobacco products), and includes strategies for both smoking prevention and cessation. It uses principles of character development and social and emotional learning to impact health outcomes in adolescents.**FREE to access through our website (above), go to "Request Access" AND FREE to download from both the App Stores!
We are a print and digital STEM magazine for ages 9+. Smore is available to children through schools and libraries all over the world. To keep STEM learning going for children who are stuck at home due to the coronavirus outbreak, we are offering a Free Annual Subscription to Smore Digital (6 issues) until March 31st, 2020 with the use of code FREESMORE. Coupon Code: FREESMORE
Expiry: 03/31/2020
Spellingcity.com is free right now with code VSCFree90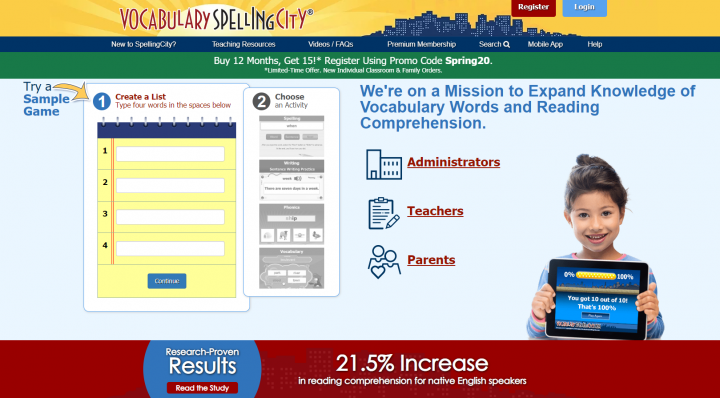 K-5 (4 – 11 year old) vocabulary and spelling intervention web game, app and scheme. Free access to our web game for schools
Starfall.com is a powerful tool that provides hours and hours of engaging educational content for pre-school and grade school kids. It uses animation and sound to engage children in the learning process. ALWAYS Free!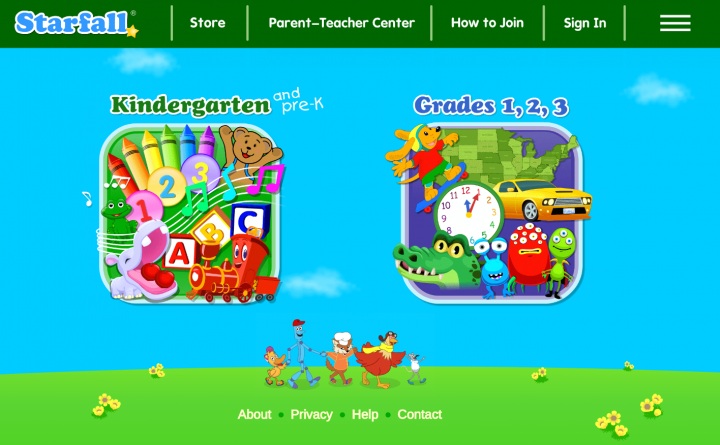 Hunt down and fix water leaks, analyze data, as a fun+productive activity for students at home — plus a break from CoVid focus.Stand alone lessons and full-unit accounts (https://STEMhero.com/solidarity)
Free courses in Mathematics, Biology, Chemistry and Maths Studies.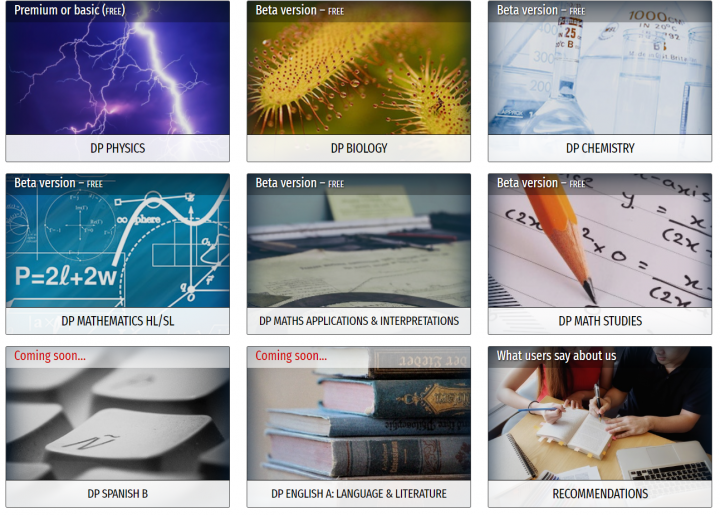 Lots of offers. Click on the link.
A fun and interactive education platform which allows downloads of fun maths and literacy games.Free online resources that can be downloaded and printed. Math, literacy, STEM, Health and Wellbeing.
The Choices Program draws on scholarship from Brown University to produce innovative curriculum and videos that make contested international issues accessible, engaging, and relevant to secondary school audiences.
Choices develops innovative U.S., World History, and Current Issues curriculum for secondary school students. It is available in print or a web-based platform. – more than 1,700 short, accessible videos with scholars and practitioners addressing a wide variety of topics related to our curriculum (but can be used independently of the curriculum with no account or logins required) https://www.choices.edu/videos/
A collection of hundreds of free K-12 STEM resources, from standalone models and simulations to short activities and weeklong sequences of curriculum materials. ALWAYS Free.
There is free homeschool curriculum out there, but nothing like this! We offer free course sets (Levels 1–5) that combine and thoroughly cover phonics, reading, writing, spelling, literature, grammar, punctuation, art, and geography—all in one easy-to-use, beautiful course. ALWAYS Free.
The mission of The Learning Network is to help people teach and learn with The New York Times. The Learning Network publishes about 1,000 teaching resources each school year, all based on using Times content — articles, essays, images, videos, graphics and podcasts — as teaching tools across subject areas. These resources include lessons of the day, writing prompts, picture prompts, news quizzes, student contests, and more. With features like the daily Student Opinion question, thousands of teenagers each week join a global conversation on topics from politics to pop culture.All of our activities for students, including our daily writing prompts, daily lesson plans, weekly news quizzes, What's Going On in This Picture?, What's Going On in This Graph?, Film Club, and more are all free – and they've always been free!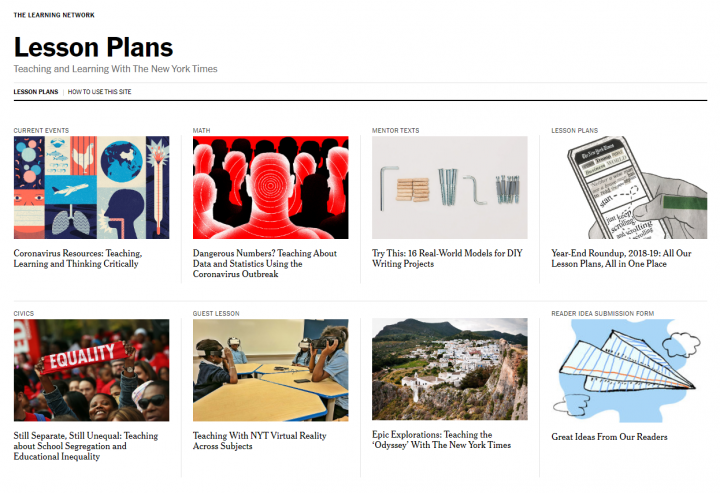 On The OT Toolbox, there are many free resources designed to build skills in children through movement and play. Many related services will be halted for children over the next weeks (occupational therapy, physical therapy, speech therapy, etc.) Parents are seeking resources and strategies to help their children move and play in a way that helps them achieve their goals.All of the resources are free. More are being added today.
Take-home science projects that can be completed with or without Internet access; other resources useful in eLearning.All the resources on the site are available free of charge.
A site created by a retired teacher/literacy specialist to spread the joy of reading.FREE Read Aloud Videos for Children with access to free follow-up activities.
Always FREE.
Always FREE.
Free texts for primary students to read. It also has the option for students to click on the words and have the text read to them.This website is always free, but offers different emergent texts for students to read.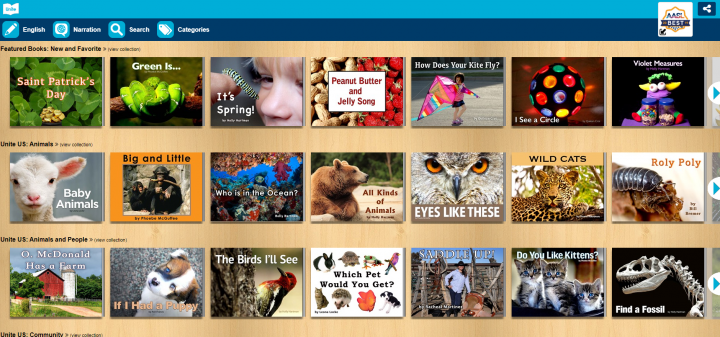 Through storytelling, the arts, and serious games, Unsilence creates highly-interactive, research-based learning experiences that help communities learn about social injustice, human rights, and genocide. Our experiences help learners bridge perspectives, break down ingrained stigmas, and build collective empathy and understanding. Unsilence is a 501(c)(3) nonprofit organization. Unsilence's online interactive features are FREE to use and include choose-your-own-pathway stories, webquests, human rights poetry and stories, interactive exhibitions, and companion education resources.
UWorld supports online learning and preparation for a number of college prep tests by providing authentic practice items with thorough walkthroughs of the questions and explanations of all answer choices.Practice and explanations for all PSAT sections.
Free Recorded Virtual Farm Tours for Teachers and StudentsRecordings of all our past educational Virtual Farm Trips to pig, dairy, beef and soybean farms for students of all ages are being made available to teachers and students to access free of charge during the COVID-19 outbreak.
Wow in the world is the #1 podcast for kids and families. Produced by Tinkercast and distributed by NPR, hosts Guy Raz and Mindy Thomas weave a character driven, humor heavy story around a new scientific discovery happening in the world right now. Eyes Up. screens Down. Jaws Dropped.Printable worksheet (or Wowsheet) that turns any episode of Wow I'm the World in to a scientific STEAM adventure! Perfect for curious kids ages 5-12
Youth Code Jam hosts Texas' largest family coding events and supports events in 92 schools in 37 Texas cities. We create bilingual, hands-on computational thinking and coding activities perfect for brain breaks or concept learning. Free bilingual, hands-on coding activities for K-8 that can be used in school or at home, teaching basic computational thinking and computer science concepts. Adventure Mode helps drive student-centered learning.
152 FREE Kids Education Resources For When You're Stuck At Home
While the occasional snow day is a welcome surprise, and vacation is a time we look forward to, closing school for extended periods of time due to coronavirus can be a scary time for kids. Closures also put a huge strain on teachers and parents and we want to help with a list of educational resources that are now FREE.
Here's more things to do when you're stuck at home with kids:
What you doing to bust boredom while you're stuck at home? Did we miss anything? Follow and tag us on social media @metroplexsocial for a chance to be featured!