The holidays are meant to be shared with the ones we love. Here's 4 Festive Holiday Recipes to enjoy Thanksgiving, Christmas, and the holidays. Whether it's Thanksgiving turkey, Christmas ham, or an adult beverage to take the edge off the crazy, here's my favorite nibbles and sips this time of the year.
This article sponsored by Harold Dean Smoked Goods. ORDER THANKSGIVING TURKEY by Friday, November 22, 2019.
==> Find Harold Dean Smoked Goods' featured article in our special Holiday Shopping Guide.
Businesses — Email [email protected] to get in the guide.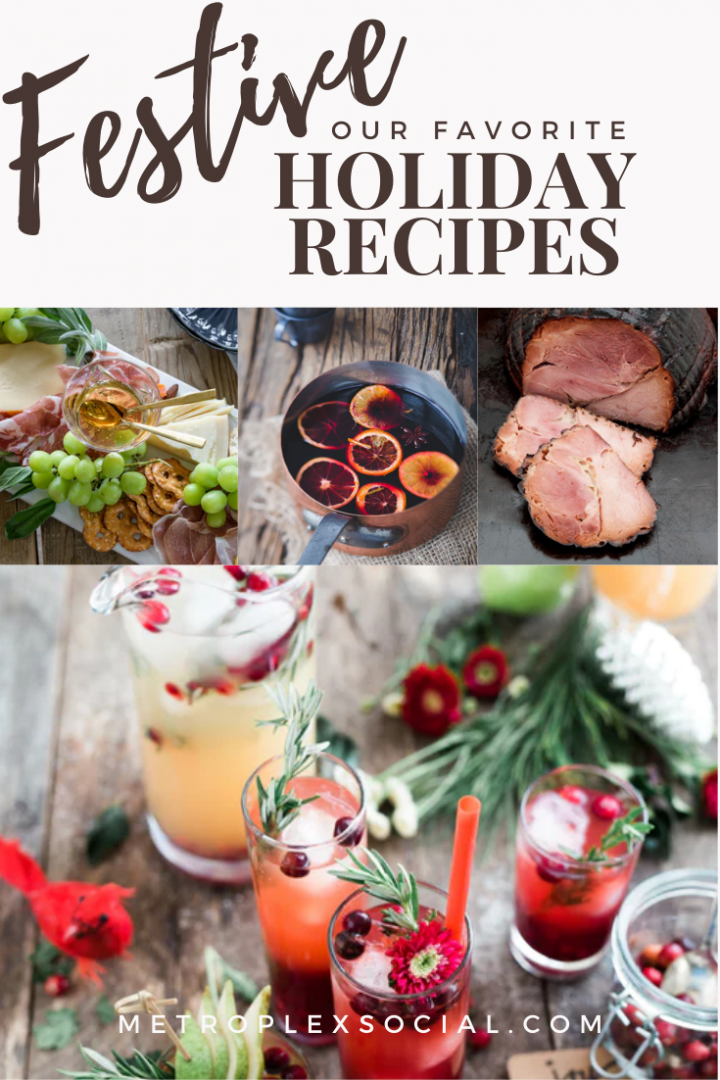 The holiday season brings us together to celebrate with food, family, and friends (and football). Make memories with the ones you love while enjoying your favorite traditions or creating new ones. Make life easier this Thanksgiving and Christmas by ordering your smoked turkey or ham from Harold Dean Smoked Goods. Have you ever had their brisket? Why isn't brisket a holiday thing yet?
Harold Dean Smoked Goods only uses the finest ingredients to smoke all of their meats. . .from brisket to turkey to ham and so much more, Harold Dean Smoked Goods can serve all your holiday catering needs in the Dallas Fort Worth metroplex and Greater North Texas area.
Recipes passed down from father to son and so on, give them a call at 940-453-6804 or email [email protected]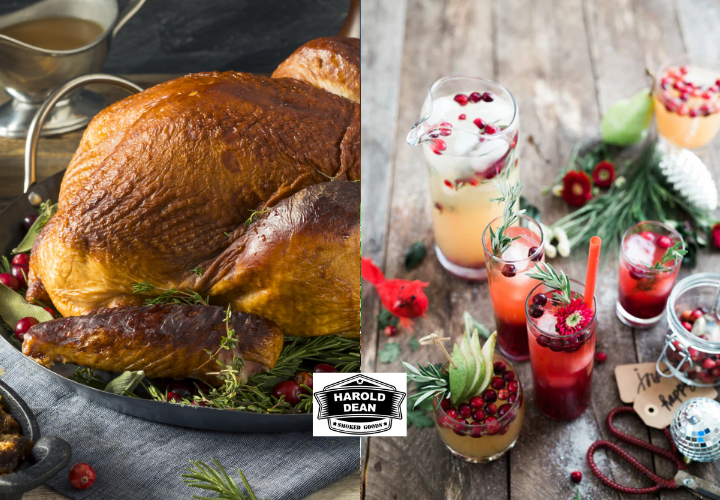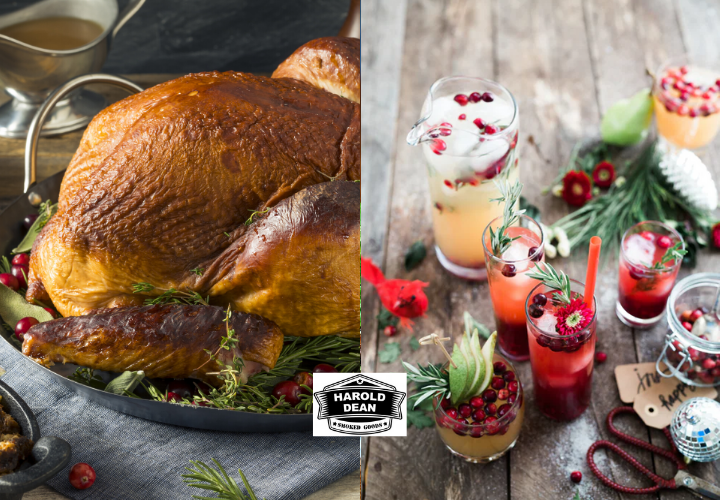 4 Festive Holiday Recipes to Celebrate the Season
This selection of delicious holiday dishes and beverages will put you in the holiday spirit.
Smoked Turkey / Smoked Ham – Harold Dean Smoked Goods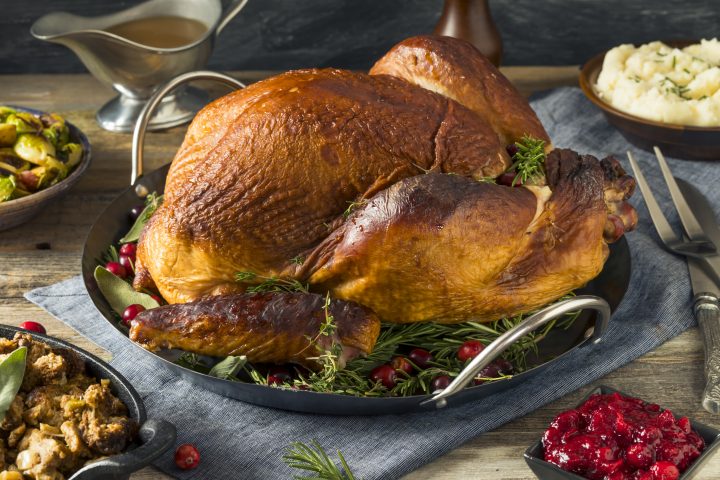 Harold Dean Smoked Goods – Holiday Catering Company in Dallas Fort Worth
A succulent turkey or ham is one of the reigning centerpieces of holiday feasts, and rightly so. It's an easy main dish and it serves a crowd. Take your turkey and ham up a notch this year and order it from Harold Dean Smoked Goods.
Harold Dean Smoked Goods is a family based business that is built upon the principles that smoked goods and barbecue should be wholesome and taste good. Harold Dean uses only the freshest and highest quality materials in their multi-generational recipes.
Harold Dean Smoked Goods is a passion that turned into a fun interaction with people that love great meat. All of the recipes that are used were passed down from father to son and so forth.
They use genuine Texas pecan wood which provides a smoke that is smooth and leaves the mouth watering for more. Try their brisket, pulled pork, smoked wings or one of the other great items on their menu…you will not go away unsatisfied.
Order your Thanksgiving Turkey by November 22, 2019.
Order your Christmas ham by December 18, 2019.
Harold Dean Contact Info:
Come see them at the Denton Community Market!

Christmas Charcuterie Board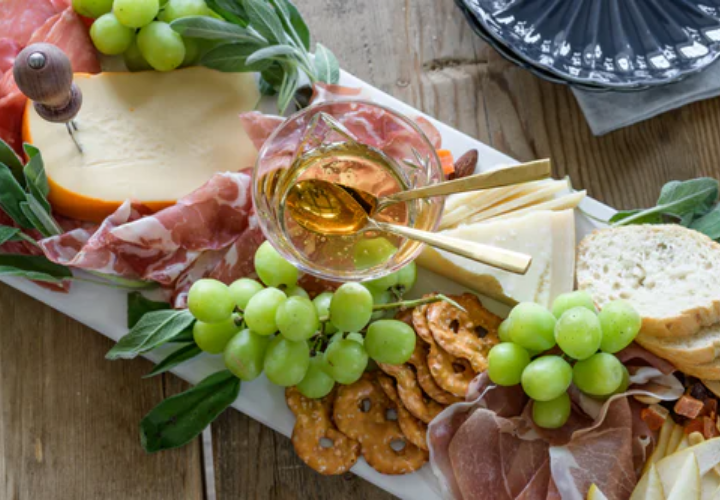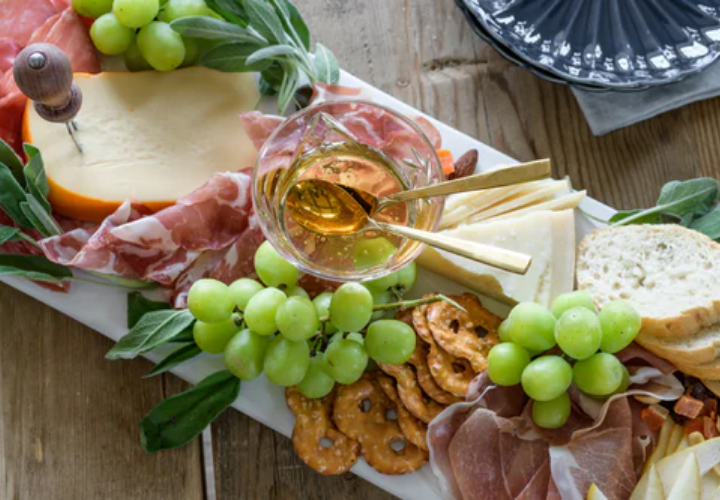 Charcuterie is the art of preparing meat products such as bacon, salami, ham, and sausage and it's suddenly all the rage.
Use seasonal produce whenever possible. This keeps the cost down and the taste fresher! Pears, citrus, and pomegranates are winter fruits and they match the Christmas theme, plus they are delicious! Grapes aren't in season, but have a beautiful green color.
Also great for Thanksgiving and whenever family and friends visit. I like to set my charcuterie board out whenever we gather as a family to watch TV or play games.
Homemade Spiced Cider – for the kids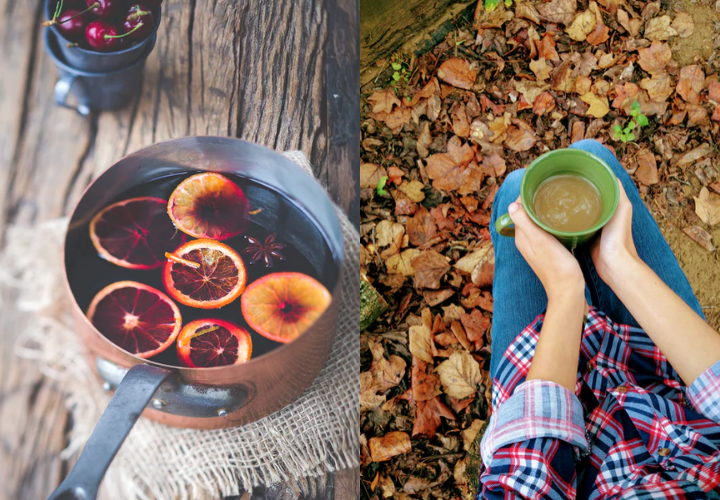 Great for warming up while you're freezing during the holiday parade.
Ingredients:
1 gallon apple juice
1/4 cup honey
6 ounces frozen orange juice concentrate
1 tbsp whole cloves
4 whole cinnamon sticks
1 tsp ground allspice
Directions: Mix all ingredients together in a large pot. Bring to a low simmer and cook for 15 minutes. Using a sieve or slotted spoon, lift out the whole cloves and discard. Serve warm with slices of fresh apples.
Cranberry Princess – for the grown-ups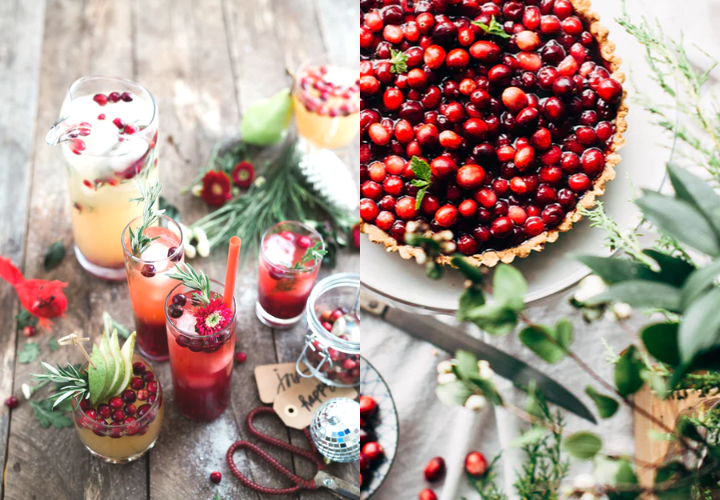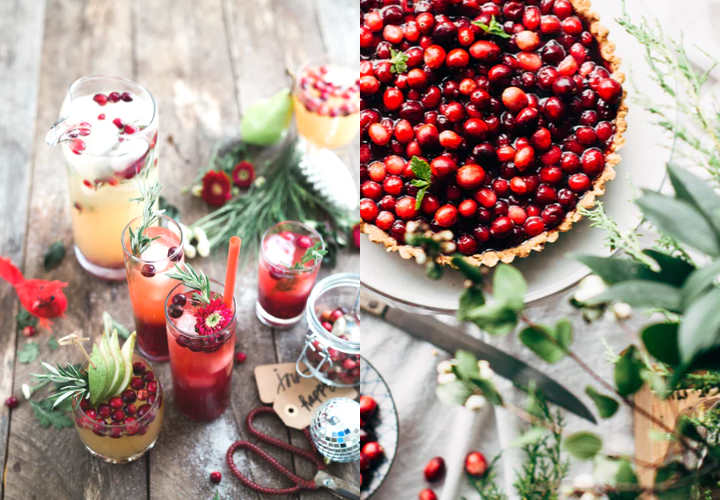 A perfect drink for Thanksgiving and Christmas.
Ingredients:
5 fresh cranberries
Pinch pumpkin spice, 1/2 ounce fresh lemon juice
3/4 ounce simple syrup
1 1/2 ounces vanilla vodka
1 egg white
Garnish: fresh cranberries
Directions:
In a shaker, combine the first four ingredients and muddle well. Dry shake the vodka and egg white, without ice. Add ice and shake again. Strain and pour into a shilled cocktail glass. Garnish with fresh cranberries.
Our Favorite Festive Holiday Recipes to Celebrate the Season
Enjoy the holidays this year with family, friends, and food. Let Harold Dean Smoked Goods take care of your Thanksgiving turkey, holiday ham, and Dallas catering needs.
What's your favorite way to celebrate the holidays in DFW? Be sure to tag us on social media for a chance to be featured @metroplexsocial.