Looking for something fun in Dallas? Got friends, family, kids or a significant other to entertain? Want to get acquainted with local history? Keep reading to discover the 21 BEST Things to Do in Dallas.
Ready for more? Be sure to read our list of Fun and Frugal things to do in Dallas.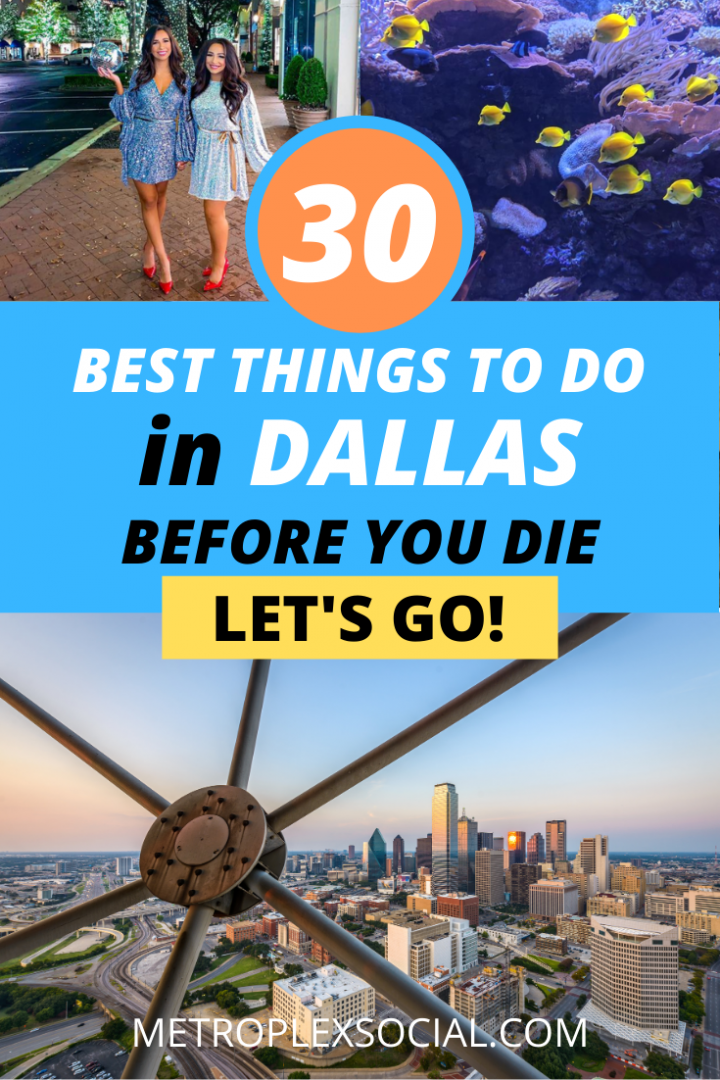 Whether you're looking for local Dallas Fort Worth attractions that are free or low cost (or you don't care how much you spend) …come along and discover why we think these places are the 21 BEST Things to Do in Dallas: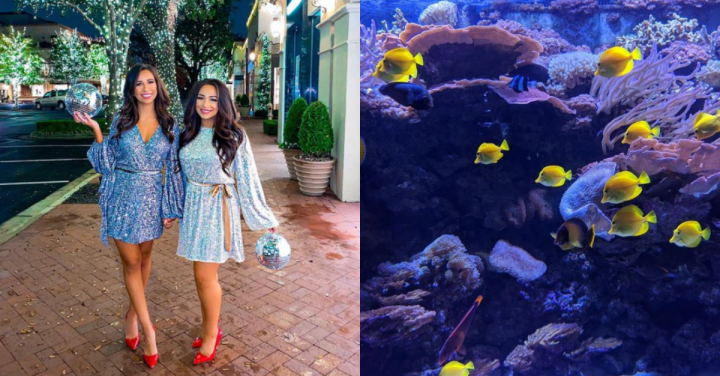 21 BEST Things to Do in Dallas This Year
Top things to do and places to go in Dallas with your S/O, friends, family or kids this year.
The Botanical Gardens and Arboretum is a fun place to visit for everyone in the family. It has a nice setting and just beautiful overall.
Located in the heart of Dallas, the Dallas Arboretum and Botanical Gardens promises you a unique experience, surrounded by the great outdoors and abundant natural beauty 365 days a year.
The Arboretum is home to seasonal outdoor festivals, concerts, art shows and more. Throughout the year, guests enjoy both indoor and outdoor dining in either Restaurant DeGolyer in our historic DeGolyer House or on the Lula Mae Slaughter Dining Terrace overlooking White Rock Lake and downtown Dallas.
Guests can also enjoy making memories with friends and family at high tea offered throughout the year. Children and adults alike enjoy year-round education programs on gardening, art, hands-on science and offer plenty of outdoor exploration. The gardens, world-famous for their beauty, are chosen by many brides for their photos and their wedding.
The Arboretum has something for everyone in every season.
The Dallas Arboretum & Botanical Garden is open daily from 9AM to 5PM. Closed Thanksgiving, Christmas and New Year's Day.
The Sixth Floor Museum at Dealey Plaza chronicles the assassination and legacy of President John F. Kennedy, and interprets the Dealey Plaza National Historical Landmark District and the John F. Kennedy Memorial Plaza.
The Perot Museum of Nature and Science is an interactive museum that teaches you and the family art, science, and everything else you need to know.
It's a scientific wonderland in Downtown Dallas, Texas!
This park is designed to make children and parents happy. Klyde Warren Park is common ground for everyone to enjoy in the heart of our city, bringing new traditions, shared experiences and FUN to Dallas!
The Dallas Museum of Art is a space of wonder and discovery where art comes alive! Free general admission everyday. (Open Tuesday – Sunday)
We love reading online reviews to gain a better perspective of local places in Dallas Fort Worth. Linda says: "Loved it! Went for Late Nights at the Museum which is every 3rd Friday night of the month until midnight. It was great! African drum and dance group, crafts for the kiddos, 2 special exhibits, Great multicultural collection of art and wonderful Impressionist paintings from the new McDermott donation.
I believe they do a more kid oriented day on the second Saturday morning of each month with various interactive stations for the children to experience art and make their own. Well worth your time. The Crow Asian Art Collection is just across the street as well as the Nasher Sculpture Garden. Go for it!"
Live concerts to check out. What else could you want for your favorite people to come on stage and have a blast singing! American Airlines Center is home to the Dallas Mavericks and the Dallas Stars. Consistently ranked as one of the top five venues in the world in industry publications.
A place for celebrations, exercise, and fishing. The White Rock Lake Conservancy partners with the City of Dallas and its Park and Recreation Department to support implementation of the park's master plan through major fundraising initiatives. Currently funding the renovation and restoration of the Stone Tables, the first picnic area built at White Rock Lake Park in 1931.
White Rock Lake is one of five "signature parks" in the Dallas. Signature parks are high profile components of the Dallas park system that give distinct identity to the city and the North Texas region.
The Conservancy supports implementation of the Dallas' White Rock Master Plan through major fundraising initiatives and development expertise to meet to meet significant park needs, in addition to collaboration with other organizations.
Reunion Tower is such a cool place for you to be absolutely stunned. It has a nice view of from the top of Dallas and you can eat there too.
Adventure Landing features tons of fun activities for the family including Miniature Golf, Go-Karts, Laser Tag, Batting Cages, Bumper Boats, and Mega Arcade!
10 Dallas Cattle Drive Sculptures at Pioneer Plaza in Dallas
This Dallas Cattle Drive Sculptures is a unique display of public art located at Pioneer Plaza in Dallas. It costs nothing to see these sculptures–each completely different from one another. Looking for an instagrammable spot? Here you go…You'll get a history lesson while you're at it.
Highland Park Village is a favorite among locals, as it has been for generations. Built in 1931 and widely regarded as the country's first true shopping center, the Village is internationally recognized for its architectural significance and mix of the world's best-known upscale retailers including Chanel, Christian Louboutin, Harry Winston and Hermès.
It is a treasured part of the community and offers several annual events including the Holiday Tree Lighting and horse-drawn carriage rides each winter. In 2000, Highland Park Village was named a National Historic Landmark. Highland Park Village Gift Cards are available for purchase by calling 214.443.9898. Complimentary valet parking is available.
The Bishop Arts District is home to over 50 local merchants, restaurants, boutiques, and services. Just 5 minutes from downtown Dallas, you'll find friendly merchants, a small town square feel and a unique discovery.
The Katy Trail was created over an old railroad line. It is funded through donations totaling nearly $1,000,000 annually. The Katy Trail connects to many local spots, such as Briggs Freeman Plaza where they just installed a new Free Little Library.
Here's a video we created where we start at the Katy Trail, maneuver our way to Briggs Freeman Plaza, and then end at Reverchon Park. Check it out!
Built in 1892, the beautifully restored Old Red Courthouse contains some of Dallas County's most fascinating historical artifacts.
The Old Red Museum offers new historical discoveries in abundance – not only in our galleries, but also within the building itself. Original construction of the Old Red Courthouse took place in 1892, undergoing many transformations throughout the years, which ultimately led to the beautiful restoration of today. Authentic features and architectural elements have been uncovered to display a truly magnificent piece of Dallas County history.
HOURS AND PRICES
The Museum is open 9:00 am to 5:00 pm daily. General Museum Admission
Adult admission, $10
Senior/Student admission, $8
Military, $8
Children ages 3-16, $7
Children under age 3, Free
Old Red Members, FREE
Sunday Only – Early Bird Special, $7 for tickets purchased before noon
Family of 4 Pack: $30
Includes 2 Adults and 2 Children
Savings of $4
General Admission tickets include admission to both the permanent galleries on the second floor and any special exhibit on the first floor.
Senior – 65 years and older.
Student – must show current high school or university ID.
Military- must show valid ID
Special Exhibits Only
* Free with Old Red Museum General Admission
* Special Exhibit Gallery Only – $5.00 adults; $3.00 children 3-16; Free children under 3 years
GROUP PRICING AVAILABLE. Ask The Old Red Museum for more information.
The George W. Bush Presidential Center is home to the George W. Bush Presidential Library and Museum, which is operated by the National Archives and Records Administration, and the George W. Bush Institute.
The Bush Institute, founded by President and Mrs. Bush in 2009, is a public policy center with the mission of advancing freedom by expanding opportunities for individuals at home and abroad. The work of the Bush Institute is inspired by the principles that guided the Bushes in public life.
The Bush Center complex is located on the campus of Southern Methodist University in Dallas, Texas, and also includes a 15-acre park, a full-service restaurant, Café 43, and a museum store.
This aquarium holds over 150+ aquatic wildlife. The Children's Aquarium has been designed with kids in mind. With eye-level, interactive zones and exhibits, everyone can enjoy and learn something new about our aquatic friends from around the world.
This is sure to be a fun place to visit and take the kids. Or yourself. Yes, you deserve it.
Fair Park is a 277-acre historic site with cultural & sports events, Art Deco buildings, public art and you. Fair Park is easily accessible from the DART Green Line.
Unless there is a ticketed park-wide event underway (like the State Fair or North Texas Irish Festival), Fair Park's gates are open from 6 a.m. until 11 p.m.
FAIR PARK ADMINISTRATION: Fair Park is a City of Dallas-owned entertainment, cultural, sports, and exhibition destination. Currently, the City's Park and Recreation Department oversees the day-to-day operation and maintenance of Fair Park.
Soon, the day-to-day management will be handed over to a private company. Regardless, Friends of Fair Park will still be here.
Epic battles of Steel and Steed – a two hour tournament and dinner with feasting, fighting, horses, knights, and more! Medieval Times Dinner and Tournament is a great place to take the family or a date. Use your hands to eat your hearty medieval meal!
19 JFK Memorial in Dallas
Those who were in the Dallas, Texas area when it happened can still tell you what they were doing the moment President John F. Kennedy was assassinated. The John Fitzgerald Kennedy Memorial is a monument to U.S. President John Fitzgerald Kennedy in the West End Historic District of downtown Dallas, Texas (USA) erected in 1970, and designed by noted architect Philip Johnson.
Heather says: "You know when you listen to certain songs and get goosebumps? Well, this place "did that" to me. The only other place that's ever done that, was the 9/11 memorial in NYC. For me, it was such an emotional experience to just be onsite. The fatal shots were fired just 200 yards of this site.
After reading the reviews, I wasn't expecting much, but I think it's a very respectful memorial to JFK. The designer, Philip Johnson knew him personally, so I think it's to be said that he kept it as JFK would want it and Mrs. Kennedy approved.
Honestly, I was a bit confused when I first approached. After all, it's four, thirty feet roofless walls. Aesthetically simple, yet meaningful. Representing an open tomb, symbolizing the freedom of JFK's spirit. The longer I stood there (with goosebumps) the more I appreciated it.
Dallas raised 200k from private citizens back in 1964 for it, so the contemporary 9/11 memorial comparison, it isn't. I love it and everything that it memorializes and stands for."
This is a huge garden in the middle of Dallas. So cool!
Deep Ellum developed in the late 1800s as a residential and commercial neighborhood on the east side of downtown Dallas. The area was originally called Deep Elm, but the pronunciation "Deep Ellum" by early residents led to its current and historically accepted name. Because of its proximity to the Houston and Texas Central railroad, the area was also referred to as Central Track.
As one of Dallas' first commercial districts for African-Americans and European immigrants, Deep Ellum is one of the most historically significant neighborhoods in the city. The district boasts the city's largest collection of commercial storefronts from the early 20th century and includes many individual structures significant in their own right.
The Dallas Zoo houses over 400+ animals! Children love learning about wildlife and conservation efforts.
From the Dallas Zoo Facebook page:
MUST WATCH – GORILLA BABY'S DEBUT! Megan and her week-old baby made their way out into the habitat this morning for the most adorable debut. Half-sister Saambili made an appearance too.
You may be able to catch a glimpse of the baby when you come visit us, but it's all up to the weather and Megan's comfort level – we take all of our cues from Mom!
Megan continues to keep her baby very close to her, so we have not definitively confirmed the gender. But as soon as we do we'll announce that, along with the baby's name. The way Megan effortlessly cares for this sweet newborn is completely melting our hearts. ❤️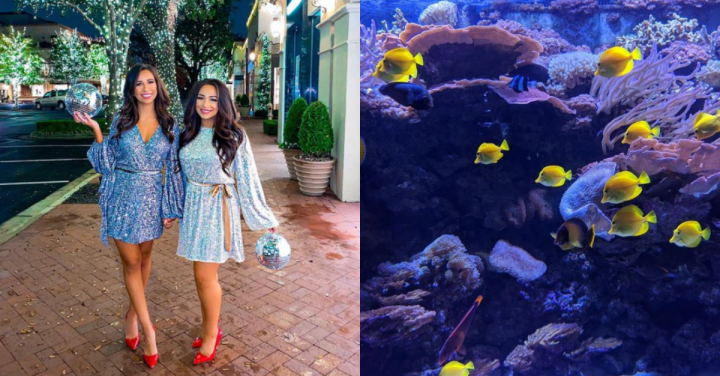 21 BEST Things to Do in Dallas This Year
These are the funnest and coolest things to do in Dallas this year! Now you'll know what to do with friends and family when they visit.
Explore more of the metroplex:
Planning on visiting any of these Dallas places? Tag us on social media @metroplexsocial #discoverDFW for your chance to be featured.