Do you need ideas for places to go in Dallas Fort Worth? Well, we've compiled together the best 27 Fun and Frugal Things to do in Dallas. We tried to find all the best local places that you will enjoy on a budget whether you're trying to find somewhere to take the kids, a date or you're in town on business. Look no further, because this is the only list you will ever need.
Need even more ideas of things to do in Dallas? Then click on over to our 21 BEST Things to Do in Dallas.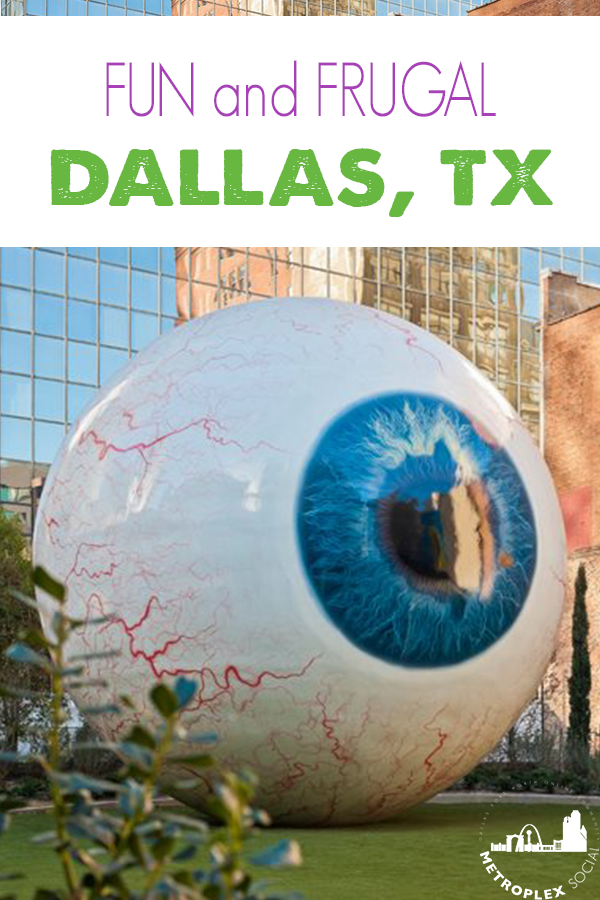 There's plenty to see and do in the DFW metroplex. We found lots of places and events that you can take your family without breaking the bank in Dallas Fort Worth. Whether you're searching for museums, landmarks or the best tourist destinations, we have it all in this roundup of 27 Fun and Frugal Things to do in Dallas: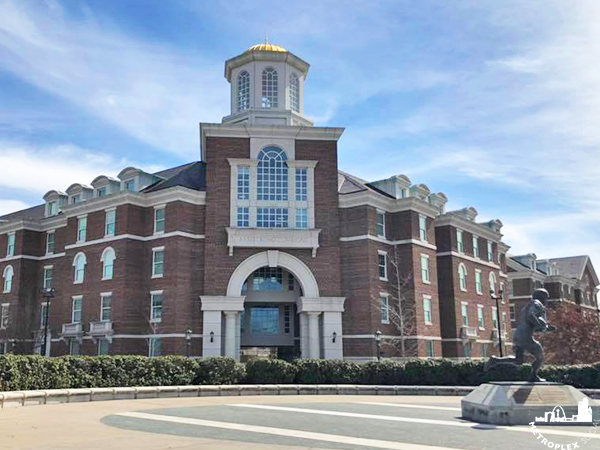 27 Fun and Frugal Things to do in Dallas
The John F. Kennedy Memorial was first proposed two days after President John F. Kennedy's death and dedicated in 1970. The "open tomb" style symbolizes the freedom of JFK's spirit, and gives visitors a space for reflection and remembrance. Only a block away is Dealey Plaza, the site of John F. Kennedy's assassination on Nov. 22, 1963.
Dealey Plaza: 411 Elm St.
John F. Kennedy Memorial: 646 Main St.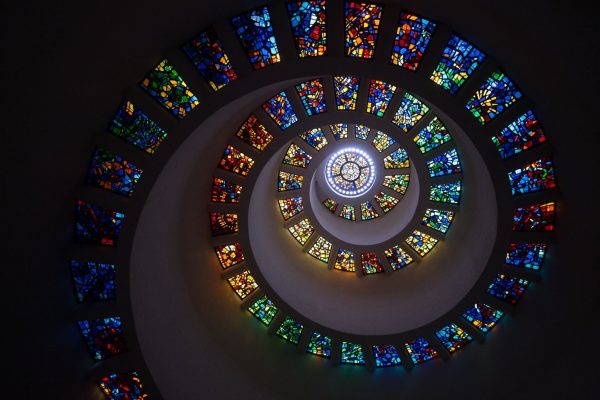 Visitors can spot Thanks-Giving Square easily in downtown by its unique, spiraling white Chapel which is a contrast against the angular lines of close-by office buildings. The Thanks-Giving Foundation promotes the unifying spirit of giving thanks and welcomes people of all nations, cultures, and religions. Thanks-Giving Square attracts thousands of visitors each year.
1627 Pacific Ave.
Crown Hill Memorial Park located in North Dallas and is where you'll find the final resting place of the infamous Bonnie & Clyde's female counterpart, Bonnie Parker. Be sure to read up on Bonnie and Clyde's crime spree through North Texas before you go.
Crown Hill Memorial Park: 9700 Webb Chapel Rd., 214-350-9951
4. Pioneer Plaza Cattle Drive:
Want to see a larger-than-life cattle drive located in Downtown Dallas? Pioneer Plaza features 70 bronze steers and three bronze trail riders by artist Robert Summers. This public art display is situated on the actual Shawnee Trail drive of the 1850s.
Downtown, Young & Griffin streets.
5. Margaret Hunt Hill Bridge in Dallas
Travelers on area highways can see this giant bridge in Dallas from miles away. The Margaret Hunt Hill bridge opened in March 2012, is the first of a series of bridges that are designed to span the Trinity River in downtown Dallas. The bridge connects Spur 366 (Woodall Rodgers Freeway) in downtown to Singleton Boulevard in West Dallas. The bridge cost over $117 million to build.
The arch of the Margaret Hunt Hill provides an additional feature to the Downtown Dallas skyline and is even noted in our logo. The bridge closely resembles bridges connecting roads in Reggio Emilia, Italy that architect Calatrava had earlier designed.
6. Fair Park:
Better known as the location of the State Fair of Texas where Big Tex makes his yearly debut, Fair Park is the most visited attraction in Texas. Fair Park is home to five museums and ten performance and sporting venues including Music Hall, Gexa Energy Pavilion, Band Shell, Texas Discovery Gardens, and the Cotton Bowl Stadium.
Fair Park is a designated State and National Historic Landmark and houses the largest collection of 1930s Art Deco exposition style architecture anywhere in the United States all located on 277 acres of beautifully landscaped grounds.
Fair Park is located 2 miles east of Downtown Dallas.
This open park area is located right in the center of downtown Dallas. Neighboring landmarks are JFK Memorial and Old Red Museum (former Old Red Courthouse). Founder's Plaza houses a replica of John Neely Bryan's log cabin—the home of Dallas' founder.
600 Elm St.
8. Free Admission Museums:
The Dallas Museum of Art is free and features more than 22,000 works of art and is among the 10 largest museums in the United States. You'll find artwork spanning all mediums and time-periods, from ancient civilization to modern.
Other nearby museums to add to your bucket-list include The Samurai Collection at The Ann & Gabriel Barbier-Mueller Museum, Crow Collection of Asian Art, African American Museum and the Museum of Geometric. The Meadows Museum of Art, which houses one of the largest Spanish art collections outside of Spain, and is located at Southern Methodist University is free on Thursdays after 5 p.m.
9. Crow Museum of Asian Art
The Crow Museum of Asian Art inspires and promotes learning and dialogue about the arts and cultures of Asia through exhibitions, research, preservation, artistic and educational programming, and visitor experience and engagement.
The museum is closed Mondays, Independence Day, Thanksgiving Day, Christmas Eve, Christmas Day, and New Years Day.
The museum is always free. Donations are accepted.
2001 Ross Ave.
The lively Deep Ellum entertainment district of East Dallas is known for its vibrant street murals, quirky art galleries, and concert venues for indie and blues. Brewpubs, cocktail bars and Tex-Mex eateries draw a boisterous crowd on weekends. The Deep Ellum Brewing Company offers tours, tastings and events. The name, Deep Ellum, is actually a corruption of early residents' accent when pronouncing Deep Elm, which sounded like "El-lum" to outsider's ears.
Between Good-Latimar and Exposition Ave., Main, Elm and Commerce streets
11. Free admission annual festivals:
The weather in Dallas is mostly mild, which makes for great festival weather, and there are plenty free events throughout the year, including:
Deep Ellum Arts Festival
Earth Day Texas
EarthX Dallas
Texas Veggie Fair
St. Patrick's Day Parade
Easter in Lee Park and Pooch Parade
Cottonwood Art Festival
Asian Festival
Chinese New Year in Dallas Arts District
This nationally ranked private university is situated in the heart of central Dallas in University Park. Opened in 1915, the school is rich in Dallas history and architecture, and the campus is gorgeous. Stroll the tree-lined boulevard and beautifully manicured landscape, and visit the school's libraries or the classic Dallas Hall—built in 1915 with a three-story rotunda. Be sure to see the Doak Walker statue located on the campus of SMU where Walker played college football. Walker was a running back, defensive back, and place kicker. He was a three-time All-American and he won the Heisman Trophy as America's best college-football player in 1948. Walker's impact on SMU and football in the Dallas area led to the Cotton Bowl being referred to as "The House That Doak Built."
6425 Boaz Ln.
Dallas is home to several scenic and historically rich neighborhoods and communities. Stroll through Turtle Creek and Highland Park to catch a glimpse of luxury homes and greenscapes. See the largest collection of Prairie-Style homes in the United States in the Munger Place Historic District. Breathtaking mansions and historical landmarks can be found on Swiss Avenue.
We love Lakeside Park, aka Teddy Bear Park, off of Lakeside Drive in Highland Park. This beautifully landscaped park features a walking trail, gorgeous waterfall, and larger-than-life teddy bear statues. The park is situated next to Turtle Creek.
Swiss Ave
Highland Park
13. Galleria Dallas:
Inspired by Italy's famous Galleria Vittorio Emanuele, Galleria Dallas is a popular Dallas area shopping mall. While other DFW area malls are falling out of favor, the Galleria just keeps going. It has a full-sized ice-skating rink, and during the holiday season it has the largest indoor Christmas tree in the country. Anchored by Macy's, Nordstrom and Saks Fifth Avenue, Galleria Dallas is the only North Texas home of Thomas Pink, TOUS, BCBgeneration, Tourneau, Brahmin, American Girl Boutique and Bistro, and includes favorites like Louis Vuitton, Tiffany & Co., Juicy Couture and Sephora.
13350 Dallas Pkwy., 972-702-7100
14. Dallas Pioneer Park Cemetery near Kay Bailey Hutchison Convention Center:
Composed of the remnants of four early graveyards, Pioneer Park Cemetery located near the Kay Bailey Hutchison Convention Center is the final resting place of six Dallas Mayors, three War of 1812 Veterans, nine heroes of the Texas Revolution, 29 (one Union and 28 Confederate) Civil War Veterans, and many more. The last burials in what is now called Pioneer Cemetery took place in the latter part of the 1920s. The monuments that have remained over time are significant reminders of the history of the City of Dallas. Within walking distance is also Pioneer Plaza where larger-than-life cattle drive sculptures can be visited.
1184 Young St.

Housed in Children's Medical Center of Dallas' lobby, this is the largest permanent model train display in the country. Eight trains run simultaneously at the free exhibit that's open 6 a.m.-10 p.m. daily.
1935 Medical District Dr.
Spanning 68 acres and 19 contiguous blocks, the Dallas Arts District is the largest urban arts district in the United States. The area showcases more than a dozen different attractions and world-renowned venues, such as the AT&T Performing Arts Center and the Morton H. Meyerson Symphony Center, Dallas Museum of Art (free admission), Nasher Sculpture Center, Crow Collection of Asian Art (free admission), Klyde Warren Park and much more.
2301 Ross Ave. (Blue Garage for area parking)
Seven days a week, local farmers and artisans display and sell a mouth-watering selection of fresh fruit and vegetables, herbs, locally purveyed honey and nuts, and plants at the Dallas Farmers Market. Also check out The Shed, where specialty products are offered, or watch a cooking demonstration.
1010 S. Pearl Expy.
18. Dallas has 6 professional sports teams
DFW metroplex is home to many professional sports teams, and Dallas is home to six of them.
Game Information:
Dallas Cowboys
Dallas Stars
Dallas Mavericks
Dallas Wings
Texas Rangers
FC Dallas
These free outdoor performances are during the springtime and include the popular Memorial Day Concert at Flagpole Hill, which is topped off by a stirring fireworks show. Other locations are selected on a rotating basis. Check their social media and website for location information.
20. Freedman's Cemetery & Memorial
Freedman's Cemetery is a pre-Civil War, African-American burial ground in what was once the Freedman's Town Area—a small Dallas community formed by African-Americans freed from slavery in the mid-1860s. It is located less than one mile north of Downtown Dallas.
This historic and state landmark memorial features larger-than-life-size figures cast in bronze by African-American artist, David Newton.
North Central Expressway (U. S. 75) between Lemmon Avenue and Hall Street
The Pegasus has long been recognized as the symbol of Dallas and her indomitable spirit. In fact, you'll find the Dallas Pegasus incorporated in design throughout the city. Located in the heart of downtown in Dallas City Center, Pegasus Plaza at City Center features a limestone fountain and winding stream. The fountain is connected to a natural mineral spring 1,600 feet below the Magnolia Building and is the source well for water in the plaza. Also see the iconic Pegasus sign above the adjacent Magnolia Hotel. This is also where you'll can also find the giant eyeball in Dallas.
Main at Akard Streets in Downtown Dallas
22. Giant Eyeball in Dallas
The piece is called simply Eye, and was created by artist Tony Tasset in 2007 as part of a temporary display in Chicago. This weird Dallas landmark is 30 feet tall, and is modeled after Tasset's own baby blues. You'll find it just outside of the Joule Hotel in downtown Dallas, and no, we have no earthly idea why Dallas has a giant eyeball in its downtown.
1601 Main St
While admission to the renowned Perot Museum of Nature and Science is not free, its outdoor plaza and lobby are, and it also offers free Wi-Fi. The plaza features a one-acre urban forest filled with native plants and a hands-on musical forest with oversize xylophones and chimes.
2201 N. Field St., 214-428-5555
The African American Museum is the only one of its kind in the Southwest devoted to the preservation and display of African-American artistic, cultural and historical materials. It has one of the largest African-American Folk Art collections in the nation.
Visitors will find African art, African-American fine art, extensive archives. The museum also hosts entertaining and educational programs presented in the theater, studio arts area and classrooms.
3536 Grand Ave., 214-565-9026
This 5.2-acre urban deck-park is a popular, lush green space in the heart of downtown that connects Uptown with the Arts District and is a favorite among locals. Built over the Wood all Rodgers Freeway in 2012, the park features a large children's playground area, a concert stage, free lawn games, an outdoor library, free wifi, footpaths, a dog park, free exercise classes, water fountains, food trucks and two restaurants.
2012 Wood all Rodgers Fwy., 214-716-4500
There are many nature trails in Dallas, each with a distinct personality, trail experience and views. Some trails are paved and populated, like White Rock Lake and Katy Trail, while others like the Cedar Ridge Nature Center and Oak Cliff Nature Preserve offer more peace and quiet.
White Rock Lake
Katy Trail
Trinity River Audubon Center
Cedar Ridge Nature Center
Oak Cliff Nature Preserve
The Latino Cultural Center is dedicated to promoting, preserving and developing Latino and Hispanic arts and culture.The center also showcases local and national talent via live entertainment, film, performances, arts & crafts for kids, exhibitions and more. Most events are free of charge.
2600 Live Oak St., 214-671-0045
Summary
So, as you can see there's lots of fun and frugal things to do in Dallas. We hope this roundup of our favorite places has inspired you to explore Dallas. What did we miss?