Our Top 6 Day Trips from Dallas is sure to inspire you! We've included in this list day-trip ideas from Dallas that even families with kids will enjoy (or go solo and make it a well-deserved treat alone).
Want to stay home but still visit the best places in DFW? Check out BEST 5 Staycation Ideas in Dallas.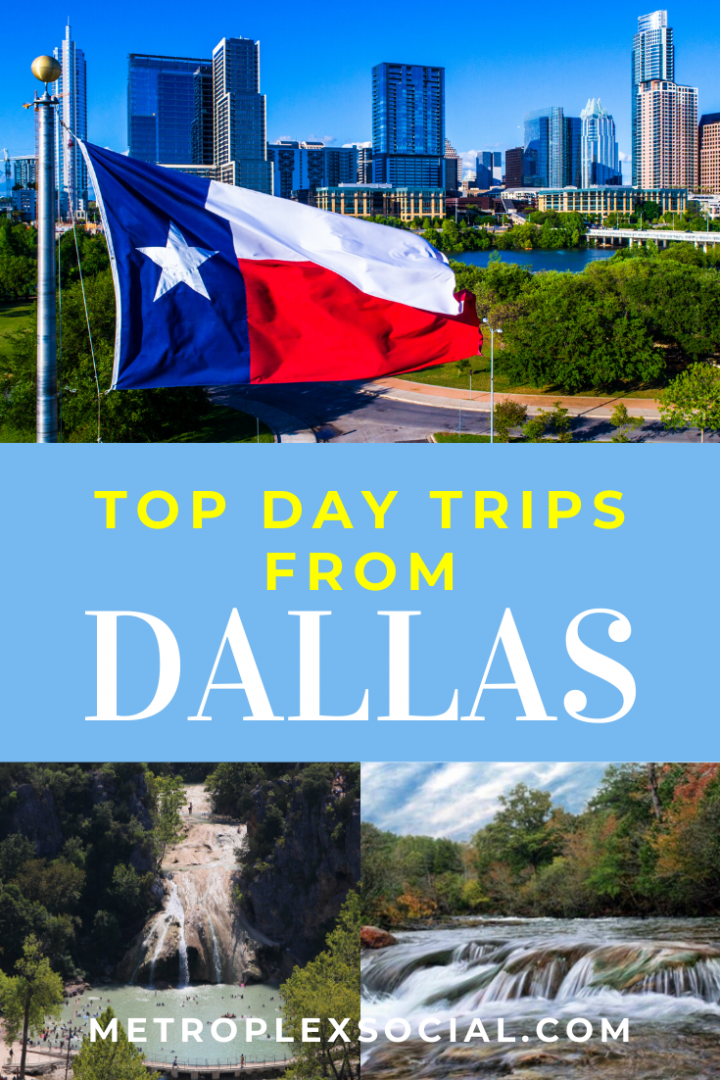 Looking to get away for a day and don't want to travel very far? Look no further because these Best Day Trips from Dallas are the perfect excuse to get away from the metroplex.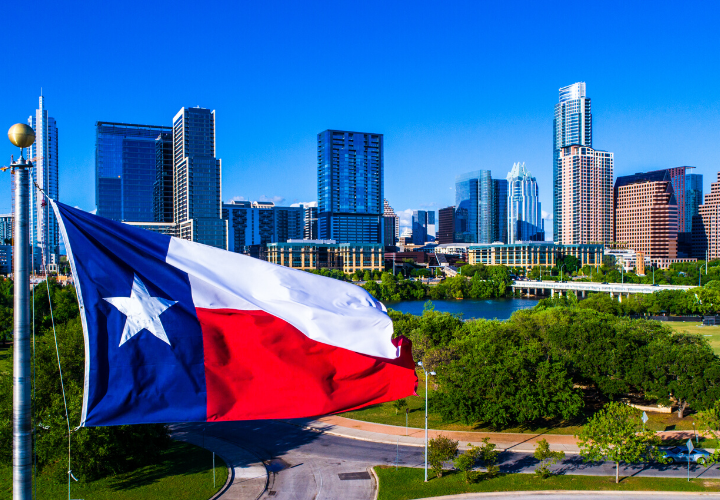 Best Day Trips from Dallas to Get Away This Weekend
These are the best day trips from Dallas Fort Worth to get away this weekend so you can relax.
Dinosaur Valley State Park, Glen Rose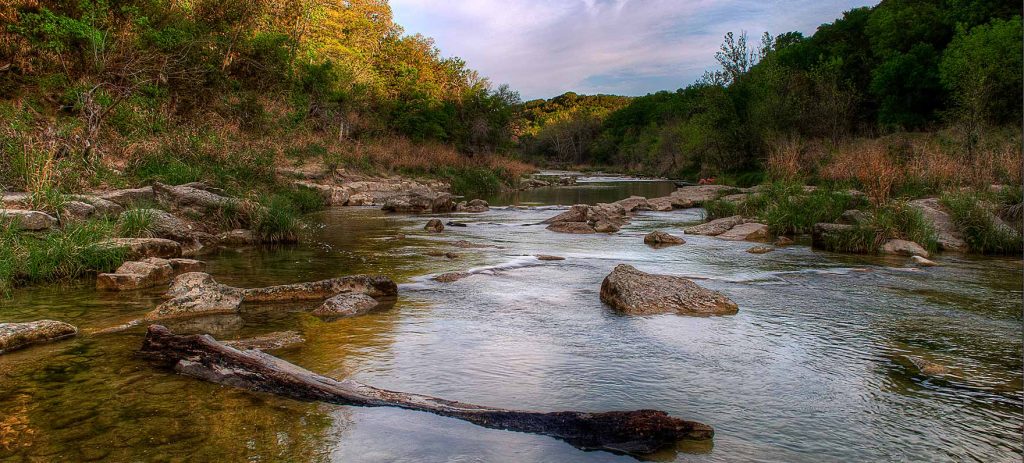 This Texas state park is a family favorite with over 20 miles of trails, including paths that take you right along the riverbed of the Paluxy River where you just might spot the footsteps left by a prehistoric creature over 113 million years ago.
Dinosaur Valley State Park is located just outside of Glen Rose, Texas and offers hiking, mounting biking, camping, river swimming, and geocaching. You can even bring your own horse and explore the 100 acre South Primitive Area. The river runs through this wooded, semi-rocky part of the park. Horses can drink from the river (bring your own bucket).
You can even download the Explore Glen Rose Texas app to help you learn more about the area or download their dinosaur tracks map to help you make the most out of your visit.
Fredericksburg – Texas Hill Country
When people of think of Texas, their thoughts don't usually include fine wine. However, did you know that some of the best wines hail right from the Lone Star State? Moreover, some of the state's finest wines come from Fredericksburg, which is in the heart of Texas Hill Country.
Fredericksburg and the surrounding area is rich in German heritage. It's also home to many bed and breakfasts, which combined with over 40 local wineries, makes an ideal romantic getaway spot or location for a weekend women retreat. See all activities and attractions Fredericksburg has to offer.
Nearby attractions include Luckenbach, Texas (yes, just like the Willie Nelson song) and Enchanted Rock, a rock climber's paradise.
Austin – Texas State Capitol

Austin is Texas' state capitol, and with that comes abundant history and plenty to do.
Austin is jokingly known as "Eastern California" to the rest of Texas, in part to its booming tech start-up scene. It is also the home of SXSW (South by Southwest) an annual hub for film, media, music festivals, and conferences. SXSW takes place in mid-March.
During the rest of the year, expect to enjoy a vibrant entertainment scene, world-class hotels, shopping, and sight-seeing when you plan your trip to Austin, Texas.
Don't forget bat watching from Congress Avenue Bridge from March to October while you're there. Millions of Mexican free-tail bats emerge from under the bridge about 20 minutes before sunset nightly.
Keep Austin weird, y'all.
Beavers Bend State Park – Oklahoma
Beavers Bend State Park
You're gonna have to travel all the way up to Oklahoma for this next one…but trust us–it's totally worth it.
Beavers Bend State Park is located near Broken Bow, Oklahoma. This is a beautiful, mountainous region of southeast Oklahoma and includes nearby Broken Bow Lake and the Mountain Fork River.
Visitors traveling down the winding roads and through pine forests and hardwood trees will find adventure, beautiful scenery and plenty to do inside this Oklahoma state park.
Turner Falls State Park – Davis Oklahoma
Turner Falls Park
Turner Falls Park is a favorite day-tripper destination for families! Turner Falls is a popular swimming hole with locals and out-of-towners. It's a beautiful scene with Oklahoma's biggest waterfall, tumbling 77 feet down to the natural swimming pool.
When you're not swimming, take the time to check out all that Turner Falls has to offer including picnic spots, hiking trails, a small cave, wildlife, and a weird handmade castle built into the hillside by a local professor.
When you get tired, sleep in one of the nearby cabins either located in the park or in Davis, Oklahoma.
Waco

Waco, Texas
Situated in the Heart of Texas, Waco is home to the Texas Ranger Museum, Magnolia Market, and the Dr Pepper Museum.
In fact, did you know that Dr Pepper was invented at Waco's Old Corner Drugstore in 1885, one year prior to Coke's invention?
If Dr Pepper isn't enough to convince you that a trip to Waco is a mandatory bucket list item, then surely Magnolia Market will! Magnolia Market is home to Chip and Joanna Gaines who gained fame through the HGTV show Fixer Upper. Many people make the trip to the home improvement store just for the novelty value!
When you're done exploring Dr Pepper, silos, and shiplap, head on over to the Texas Ranger Museum to learn all about law enforcement on the frontier. The museum's mission is to preserve the history and inspire appreciation of the Texas Rangers, a legendary symbol of Texas and the American West.
Best Day Trips from Dallas to Get Away This Weekend
There's plenty of exciting and fun things to do within a day's trip from DFW if you'll do a little searching and planning ahead of time. We hope you'll check out these 6 Fun Day Trip Ideas from Dallas and let us know on our Facebook page!
Be sure to tag us on social media @metroplexsocial and #discoverDFW for your chance to be featured!