If you haven't realized that Dallas Fort Worth is an amazing area when it comes to families and kids, we're here to show you why! Dallas Fort Worth is full of active and adventurous options that are totally kid friendly. Here are 13 Adventurous Things To Do With Kids In Dallas Fort Worth.
Here's Where To Go In DFW With Kids.
==> Discover ALL the coolest places around DFW when you get a Pogo Pass and use promo code METROPLEX at checkout for extra savings. Buying a pass helps us earn a few bucks at no extra cost to you. Help support local!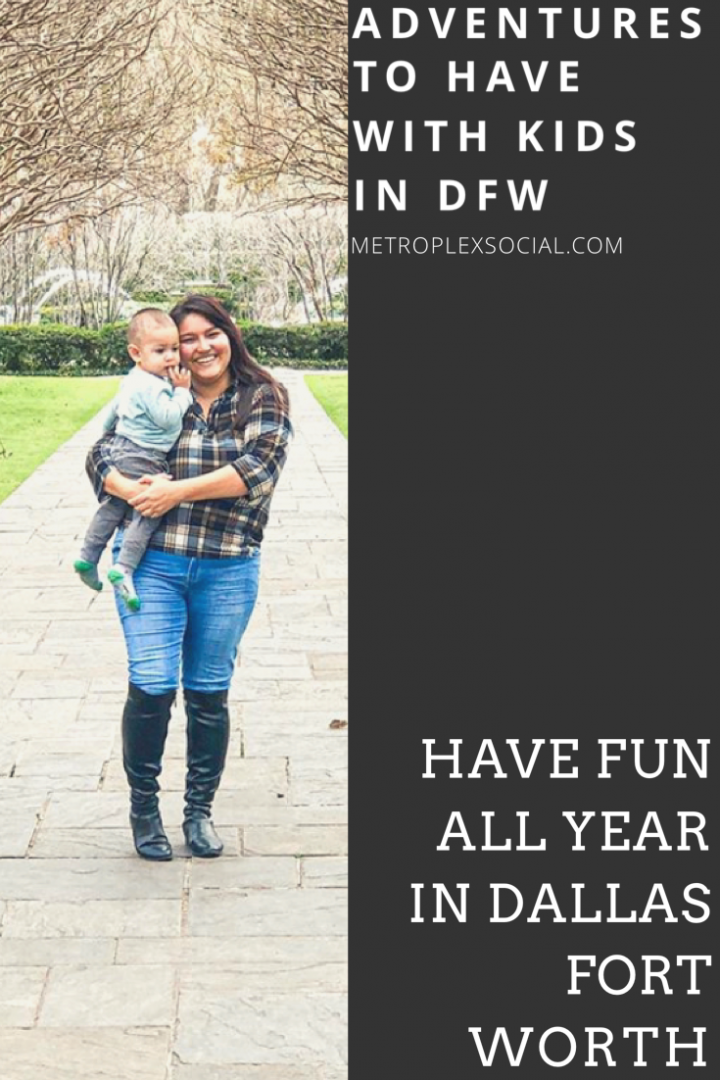 Whether you're planning for a quick trip or even an entire weekend getaway, Dallas is packed with things to do! From gorgeous outdoor activities to unique indoor games and fun, your family is going to find something they love! Here's everything you need to do when living in Dallas with Kids: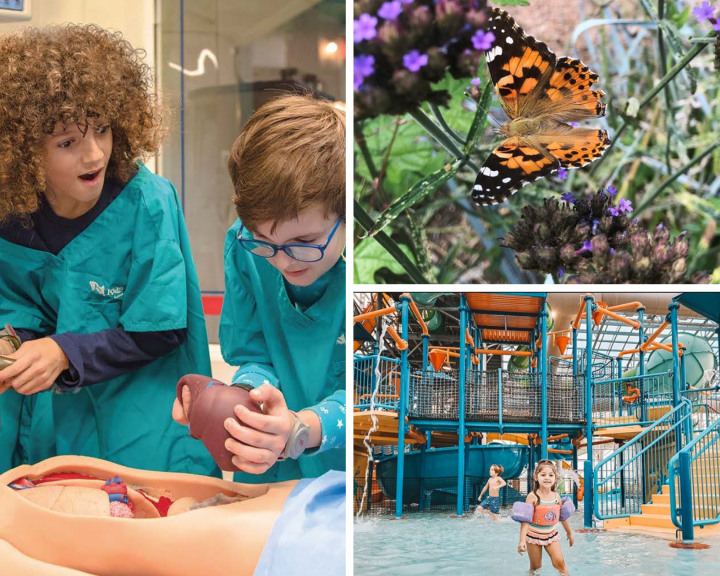 Go On An Adventure With These Fun Things To Do With Kids In Dallas Fort Worth
You'll be shocked at all the affordable things that Dallas-Fort Worth has to offer active families and kids!
Hike At Arbor Hills – Plano
Arbor Hills Nature Preserve is a perfect trail nestled away between Dallas North Tollway and the Sam Rayburn in Plano. This park is over 200 acres of with trees, creeks, and hiking trails easy enough for the whole family!
Address: 6701 W Parker Rd Plano, TX 75093
Visit Sharkarosa Wild Animal Sanctuary – Pilot Point
Sharkarosa Animal Sanctuary isn't your average petting zoo! They have everything your little animal lover could want. You'll find activities ranging from holding a cuddly sloth, feeding camels, and even riding along in a zebra Safari. Even the adults will enjoy this trip!
Address: 11670 Massey Road Pilot Point
Visit Dinosaurs In Glen Rose – Things To Do With Kids In Dallas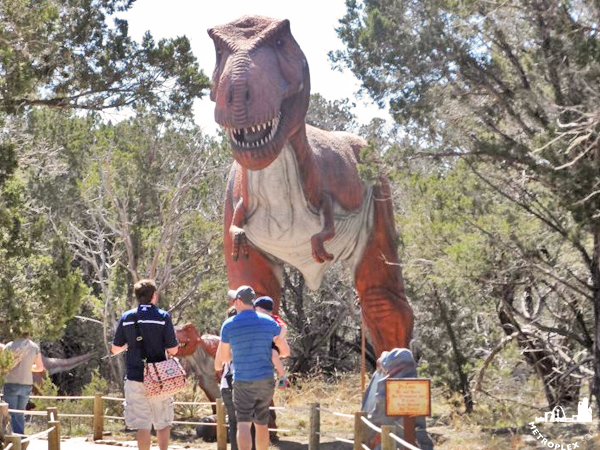 Glen Rose is the perfect spot for an adventurous, dinosaur obsessed kiddo! You can stop by Dinosaur World – a dinosaur themed playground to let them release some energy. Then head over to see real dinosaur footprints you can step in at Dinosaur Valley State Park! To finish off a wild weekend, you can even drive alongside Giraffes and Zebras at an animal Safari at Fossil Rim.
Address: 1629 Park Road 59, Glen Rose
Watch A Texas Legends Basketball Game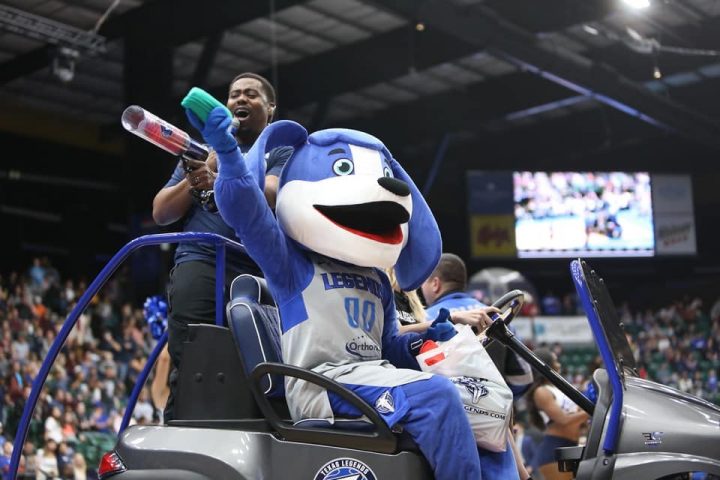 Sponsored
Known for their high energy matches, Texas Legends games in Frisco are perfect for basketball enthusiasts of all ages! Enjoy the game while your kids have a blast at the activity centers, grub from the great concession stands, and get autographs from the players!
Address: 2601 Avenue of the Stars, Frisco
Visit The Fort Worth Water Gardens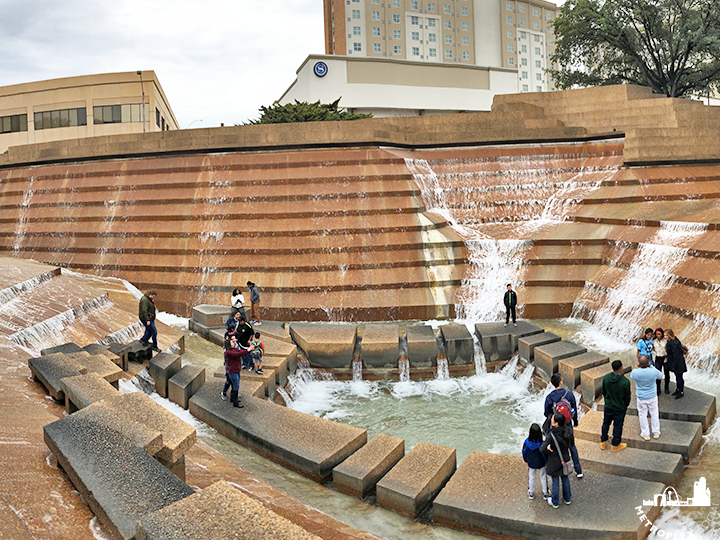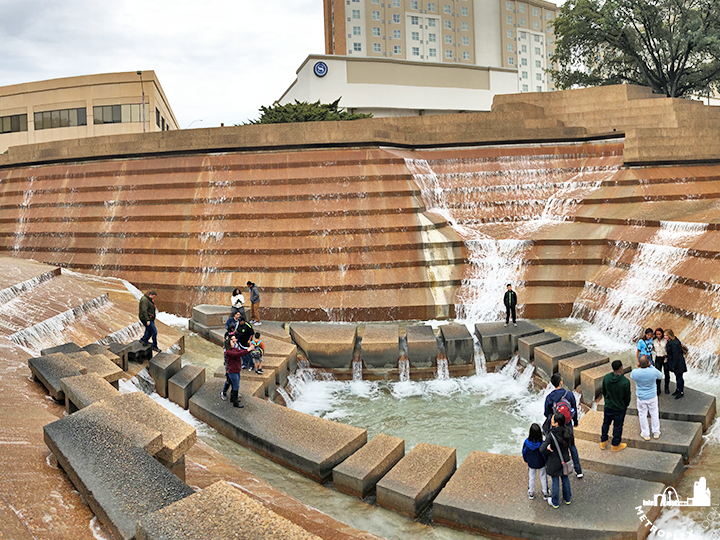 The Fort Worth Water Gardens is a modern, set of three pools in Fort Worth, right by the Fort Worth Convention Center. You can take a look at all of water features as you take your family through this garden!
Address: 1502 Commerce St, Fort Worth
Kidzania – Things To Do With Kids In Dallas
Kidzania is an international company that just opened it's very first US location in Frisco! It is an entire Imaginative experience For kids, and they even have a toddler area! Let your little one be a doctor, firefighter, or police officer as they learn to manage money and time in this kids town.
Address: 2601 Preston Rd 3011, Frisco
Play With Butterflies At Texas Discovery Gardens
This 7.5 acre organic garden offers something for everyone in your family! Whether you're just wanting to play with butterflies in the butterfly house or you're wanting to check out Texas snakes and plants, the Texas Discovery Garden should be on your list.
Address: 3601 Martin Luther King Jr Blvd, Dallas
The Dallas Arboretum Children's Adventure Garden
Not only only can you explore the massive garden at The Dallas Arboretum, but you can also take a detour to the Children's Garden for some kid friendly fun! Sweet little mushroom sprinklers, playgrounds, and more await you!
Address: 8525 Garland Rd, Dallas, Texas
The Labyrinth Reality Games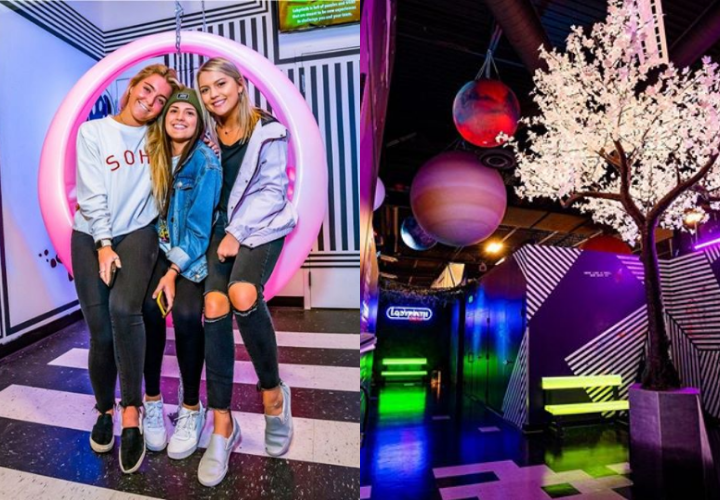 Part escape room, part obstacle course, all fun! This brand new immersive reality experience in Lewisville caters to all ages. They even feature a trampoline park, axe throwing games, and a toddler area! Check out Labyrinth Reality Games!
Address: 1087 W. Main St. #102, Lewisville
Camp At Twin Coves – Flower Mound
You can spend a few hours by the water at this local hidden gem, or you can even rent out a cabin for a weekend of family fun! Enjoy the parks, playgrounds, and outdoor activities at Twin Coves!
Address: 5001 Wichita Trl, Flower Mound
Epic Indoor Water Park – Grand Prairie
Epic Waters In Grand Prairie is the spot where it's always summer! This affordable indoor water park is great for parents and their little ones year round, and they even have a tiny tot time on Mondays for kids under 5!
Be sure to check out our master list of DFW's Best Splash Pads, Spraygrounds, and Water Parks.
Address: 2970 Epic Place Grand Prairie
Attend A Mesquite Outlaws Indoor Soccer Game
Whether it's food and beer from concessions for the parents, kid friendly games during halftime, or the best dance contests displayed on the big screen, the Mesquite Outlaws know how to have a good time! Add to that to seeing great local players on the team and a match game that keeps everyone on the edge of their seat!
Address: Mesquite Arena, 1818 Rodeo Dr Mesquite
Visit The Stock Yards In Fort Worth – Things To Do With Kids In Dallas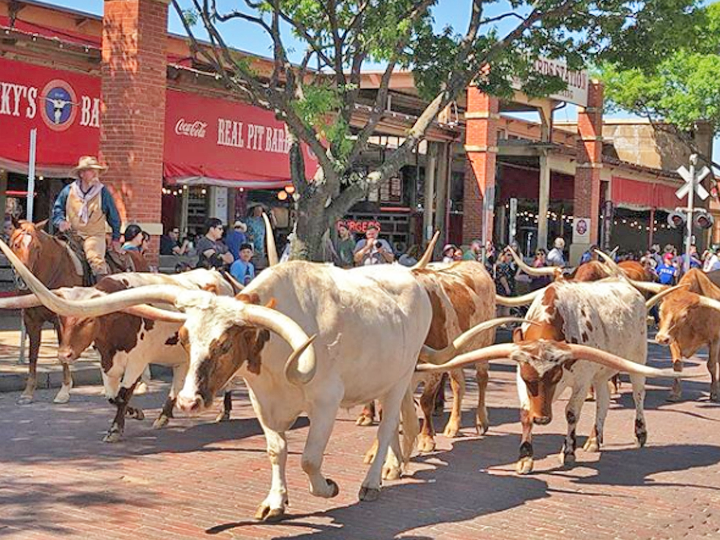 We can't forget about this Texan activity! Kids will love to see these gorgeous longhorns in person. Check out the stock yards in Fort Worth for the longhorn walk twice daily. Then grab some BBQ that'll have you licking your fingers!
Address: 130 E Exchange Ave Fort Worth
Your Kids Will Have A Blast In Dallas Fort Worth!
Dallas Fort Worth has so many options for families and kids to enjoy some time together! Now you're all set to spend a day doing something unique with your family! Pick anything off this list and we promise you won't regret it.
Visiting any of these DFW places? Follow and tag us on social media @metroplexsocial #discoverDFW!