Have you seen the massive pyramids that are along I-30 in Arlington? Have you been wondering what they could possibly be? PY1 Pyramid Arlington is the unique exhibit making its national debut right here in DFW!
Be transported to another world when you Check Out This Reality Game In Lewisville.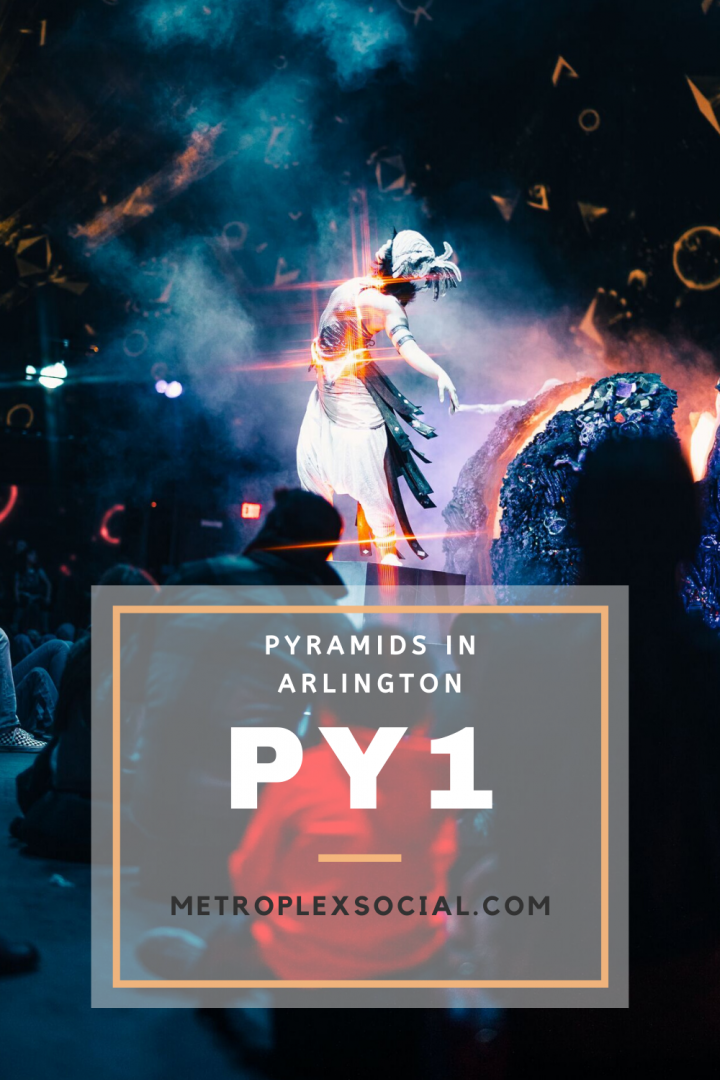 The PY1 pyramids have fun events geared toward kids and even adult only activities. Filled with lasers and crazy lights, you'll want to buy so you don't miss out! Here's Everything You Need to Know About PY1 Pyramids In Arlington:
Visit The Massive Pyramids In Arlington
This family-friendly show is something the whole family will enjoy.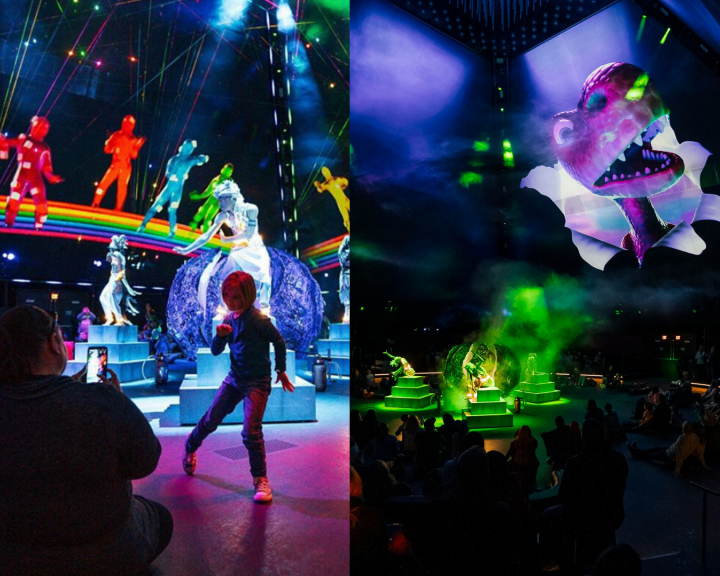 PY1 Pyramid Arlington Info:
The PY1 Pyramid was started by the founder of Cirque de Soleil, so you know its going to be an awesome show. DFW is so lucky to have had the pyramids since December, and they just announced an extension of the show through the end of February!
PY1 features dance performances, electronic music, and lightshows that will blow your mind! The scientific themes will interest you throughout the entire show.
There are three different shows you can experience that are geared toward various age groups. This includes Stella – The Time Machine Journey, Through The Echoes, and PY1 Nights.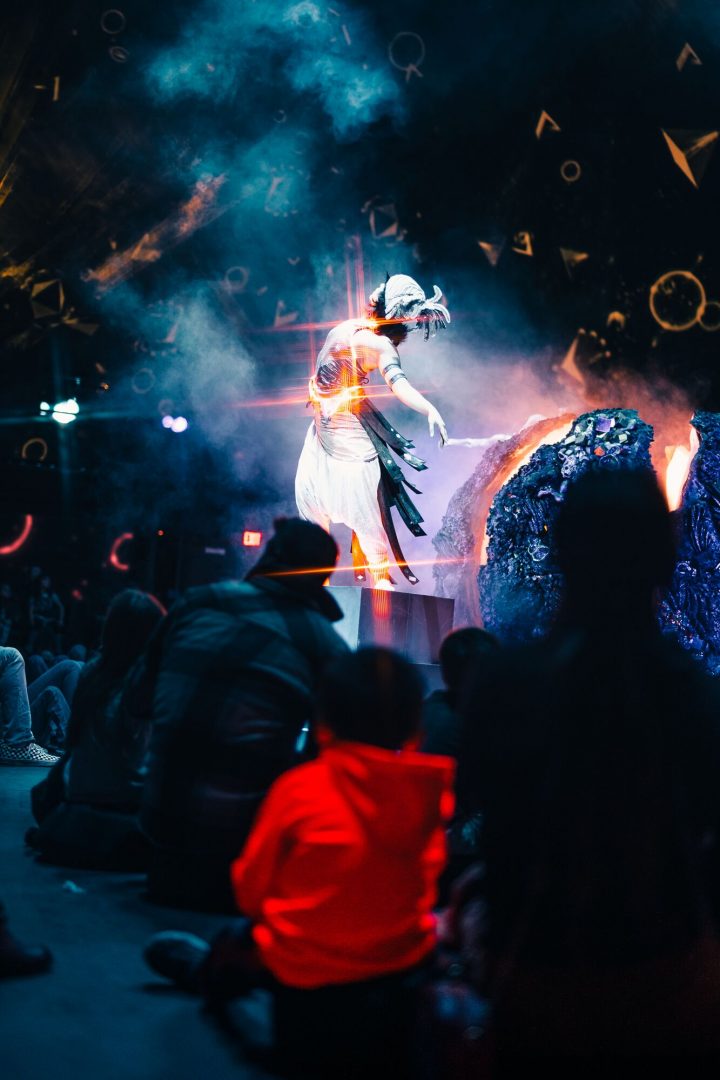 PY1 Through The Echoes
Anyone over 12 years old will enjoy Through The Echoes. This technological journey through space is an hour long multimedia event that showcases all of the pyramids technology. You'll be surrounded by lasers, great music, and tons of wild special effects.
Stella
A family-friendly show that is made for kids ages 3+ is the perfect way to spend your weekend! Stella encourages your little ones to move and dance with you in the PY1 time machine. Bright lights and dance music make the experience unforgettable!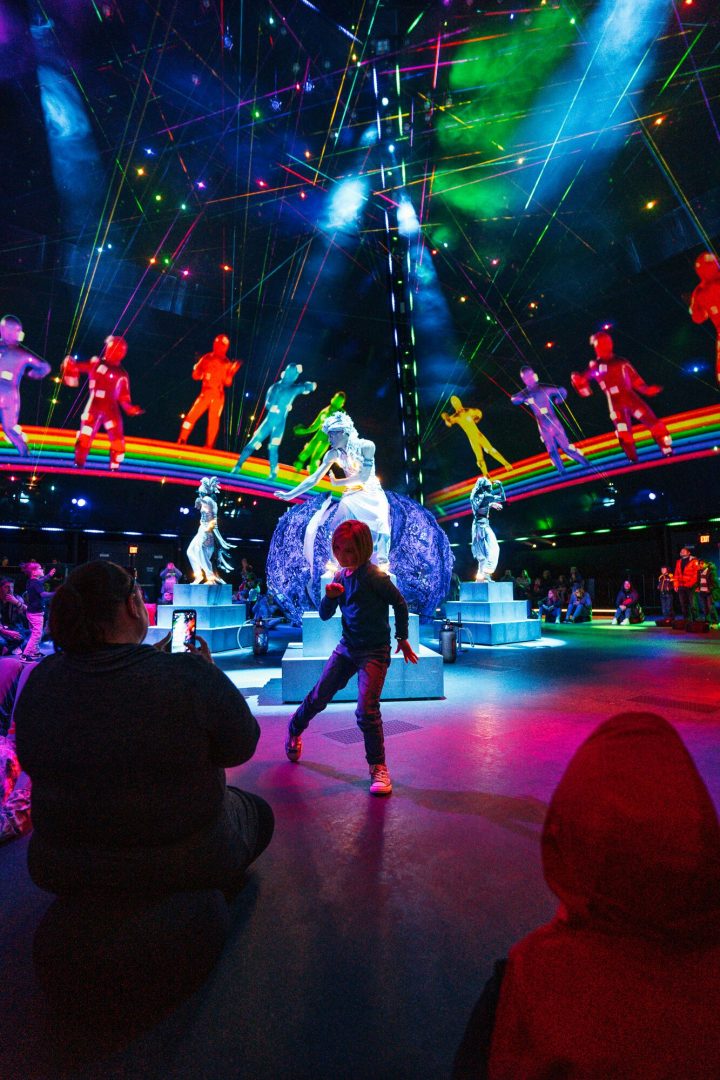 PY1 Nights Arlington
PY1 Nights is the adult version of the beloved show! The pyramid will become a massive dance floor. Overhead you'll watch breathtaking visuals and electronic music played by upcoming local DJs. It's the perfect date night!
When Can You Visit PY1?
The PY1 shows will be held at various show times and dates through the end of February 2020.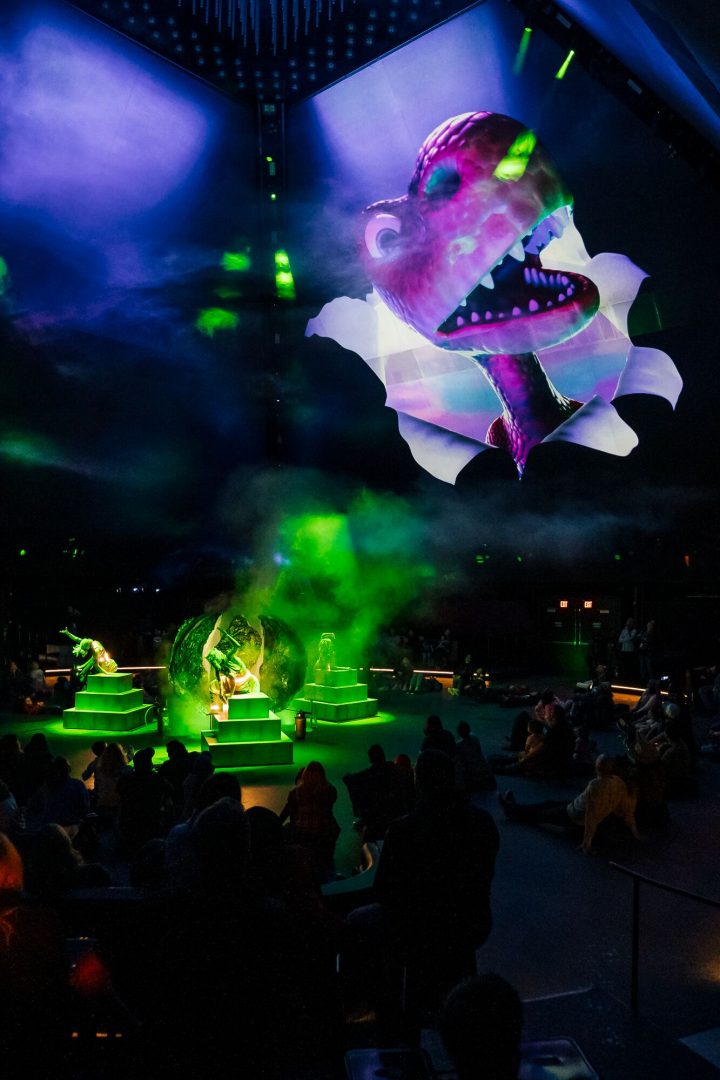 Where Is The PY1 Pyramid Arlington?
The address for the PY1 Pyramid in Arlington is 1550 Convention Center Drive, Arlington, TX 76011
Make sure to Park in Lot F of the Rangers Stadium, off E Copeland Road.
Are the Pyramids Family Friendly?
The different shows cater to various groups.
For example, Through The Echoes has a 12+ age restriction.
Geared toward children, Stella is perfect for children age 3+ and their parents.
Lastly, PY1 Nights is designed for adults to dance the night away and is 21+.
Pick the show that best fits your needs!
How Much Are Tickets PY1 Pyramids Arlington?
Tickets range from $23-$35, depending on which show you choose to attend. There is no children's pricing. Parking is an additional $10.
For discounts to Stella, the children's event, you can use the code 23ST1 and grab tickets for $18 each! You can grab tickets on the PY1 website.
Dance With Lasers In Arlington!
Dance the day away in Arlington thanks to PY1! This interactive experience will have you laughing and enjoying yourself the entire time. Don't miss out on visiting the pyramids before they pack up at the end of February!
Which of these shows will you be attending? Let us know by DMing or tagging us on social media @metroplexsocial #discoverDFW.