Do you love escape rooms? Would you be the first in line if you could play your favorite video games in real life? Well get ready, because Lewisville is getting the COOLEST reality game experience in January 2020 when Labyrinth opens to the public!
Here's the COOLEST places in Dallas Fort Worth to host your next birthday party!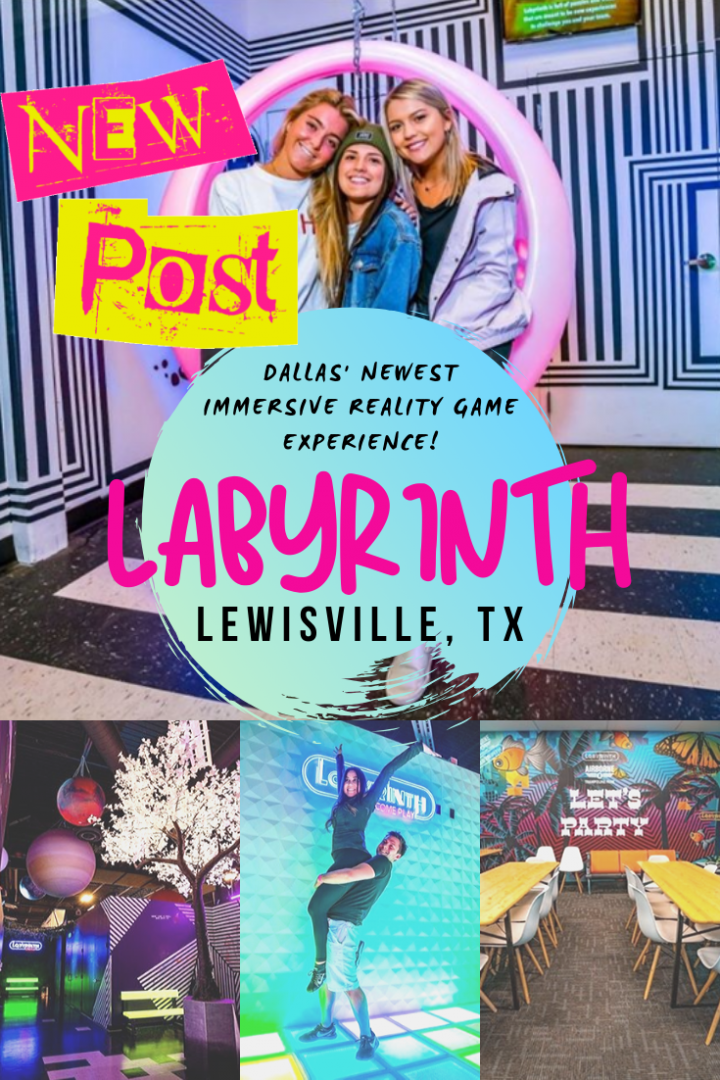 Get LOST and LEVEL UP in DFW's newest immersive reality game experience! Come experience the evolution in reality games through ninja training, sneaking through an enemy minefield or escaping an active volcano! In the Labyrinth, players will face multi-dimensional challenges that will stump even the best players.
Bring your team and see if you have what it takes to beat the Labyrinth. Here's Everything You Need to Know About Labyrinth Reality Games in Lewisville, TX: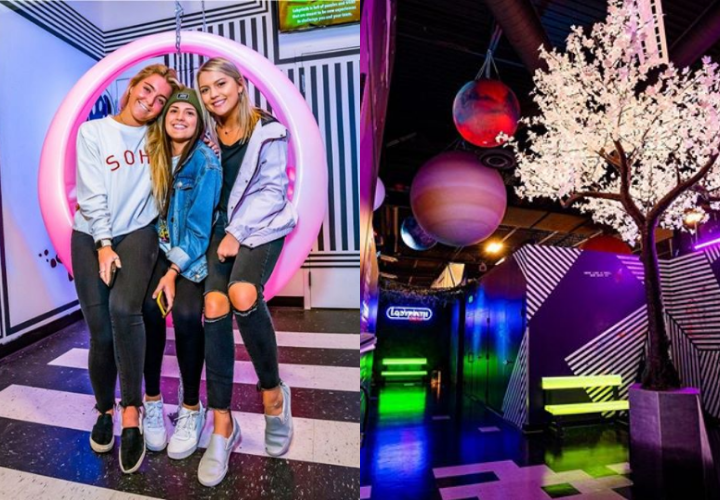 Labyrinth Reality Games – Lewisville TX
Get lost in this immersive reality game experience when it opens in Lewisville TX January 2020.
What is Labyrinth?
From the creators of Alcatraz Escape Games and Airborne Trampoline Arena comes Labyrinth Reality Games. This immersive experience is unlike any other as the creators have taken an escape room and obstacle course and combined them to make an entirely new, video game-like experience.
Each Level contains 52 mini-games that test the skills of participants with unique and engaging puzzles and obstacles for you and your team to solve. Unlike an escape room, Labyrinth also requires participants to beat physical challenges much like an obstacle course.
Teams will need to explore, experiment, collaborate, delegate and most importantly, learn to fail together. Failure is key to unlocking the solutions of the Labyrinth. Only with persistence, working together and thinking outside of your comfort zone will you be able to conquer the Labyrinth.
It will likely take you multiple attempts to be able to complete a challenge, hopefully you are paying attention to how you are losing so you don't make the same mistake twice.
Just make sure you bring your friends, because each experience requires at least two to three players (maximum 4 players). But hey, it's way more fun to play in a group! You and your friends should also wear comfortable, active-wear clothing, and closed-toe shoes. No open-toe, dresses or skirts. You are going to get a little sweaty.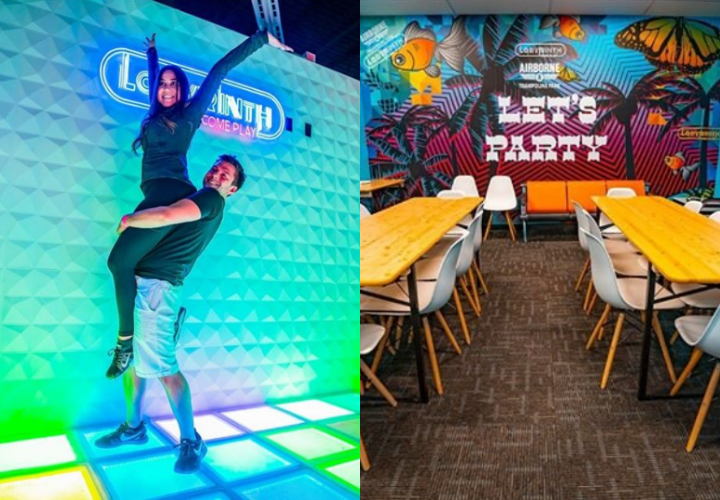 How much does Labyrinth Lewisville TX cost?
A 2 hour pass to Labyrinth is $25 and an all-day pass is $35. All participants must sign a waiver or have a parent or legal guardian sign it for them.
We recommend booking your time in advance, but they will also accept walk-ins.
Where is Labyrinth located?
Labyrinth, 1087 w. Main St. #102, Lewisville, Texas 75067
Hours
MONDAY – THURSDAY: 10 AM – 9 PM
FRIDAY – SATURDAY: 10 AM – 11 PM
SUNDAY: 10 AM – 7 PM
Labyrinth Lewisville TX – Immersive Reality Game Experience!
You can get lost in this immersive reality game experience in Lewisville in January 2020. Keep reading to get all the details!
Will you be visiting Labyrinth in Lewisville, TX? Be sure to tag us on social media @metroplexsocial #discoverDFW for a chance to have your pics featured!