This place is soooo amazing! If your kids love dinosaurs and adventure, then they are going to fall head over heels for this super awesome park just a short 1.5 hours away from the metroplex. Heck, it's not just for the kids–grown ups are going to love it too. Ever imagined what it was like to live in the time of the dinosaurs? Well, let all your 1981 Caveman movie dreams come true when you visit this park where You Can See Over 100 Life Size Dinosaurs at Dinosaur World Texas….
Be sure to check out these other Dallas Day Trip Ideas.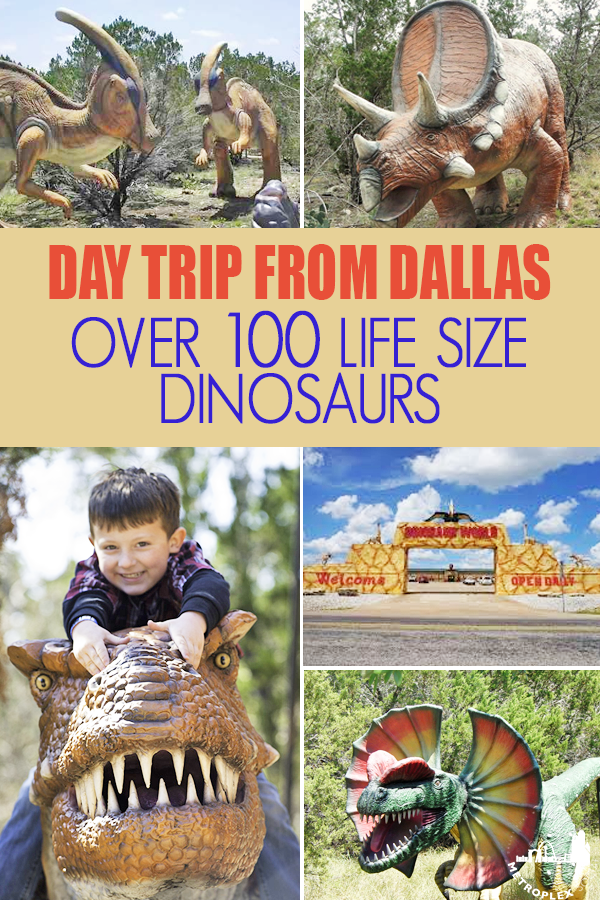 Dinosaur World Texas is only 1.5 hours away from the Dallas Fort Worth metroplex, which makes it a great Dallas day trip idea. This theme park is family friendly and dog friendly, so feel free to bring your furry family member along too. This prehistoric playground is full of fun activities for kids that will make their imaginations soar! We also love this park because it's nearby two other parks that you're going to want to visit: Dinosaur Valley State Park where you can see real dinosaur prints that have been preserved over millions of years, and Fossil Rim Wildlife Center where you'll enjoy driving through the open safari and observing zebras, giraffes, and rhinos. Make it a weekend road trip!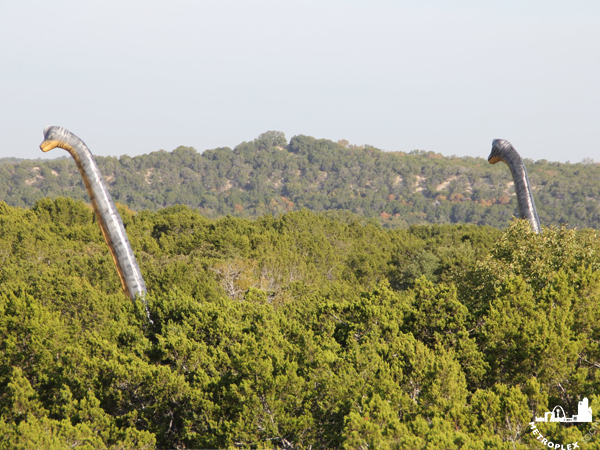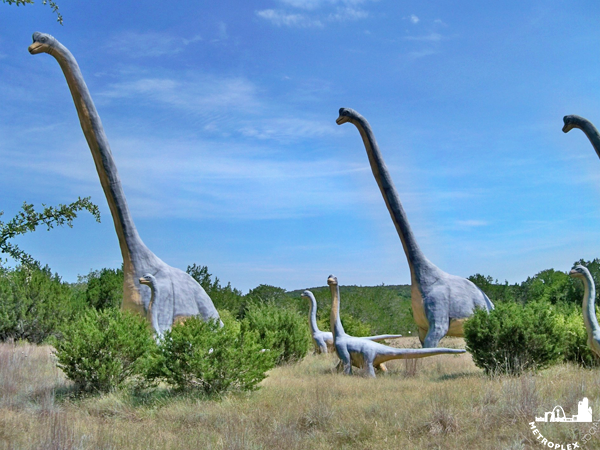 Dinosaur World Texas – Glen Rose
Quick Facts About Dinosaur World Texas
Wander among hundreds of life-sized dinosaurs in a natural setting
Coolers encouraged – bring your own healthy snacks and drinks
Interactive exhibits capture your kids' imaginations
Dino-themed playground features slides, swings and all-around family fun
Friendly dogs on leashes are welcome
Gift shop offers great values on prehistoric artifacts as well as toys, games and gorgeous geodes
Group rates, including special prices for birthday parties.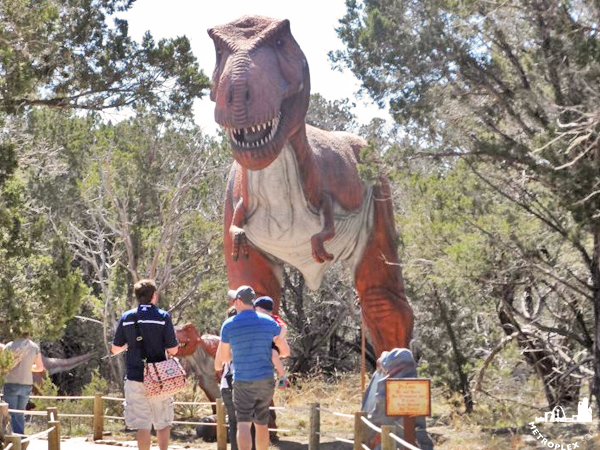 Buy Tickets for Dinosaur World Texas
You can purchase tickets to Dinosaur World Texas here.
Tickets: $9.75 children ages 3-12; $12.75 adults; children 2 and under are free.
Location: Dinosaur World Texas, (254) 898-1526, 1058 Park Road 59, Glen Rose, TX
Hours: Open daily 9am – 5pm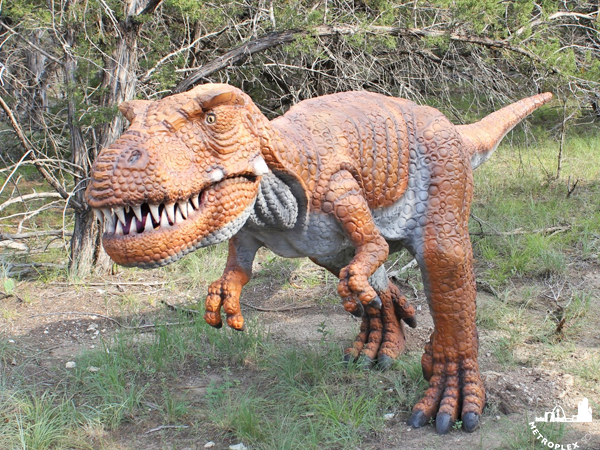 Summary
Explore the prehistoric playground of over 100 life size dinosaurs at Dinosaur World Texas in Glen Rose. It's just a short day trip from Dallas.