Winter is here! That means one of DFW's most popular seasonal attraction is back – ICE at Gaylord Texan! If you've been looking for unique a Winter activities, ICE! is the way to go. This year's Charlie Brown themed ice sculptures will blow your mind!
Here are the 30 BEST Christmas Events In DFW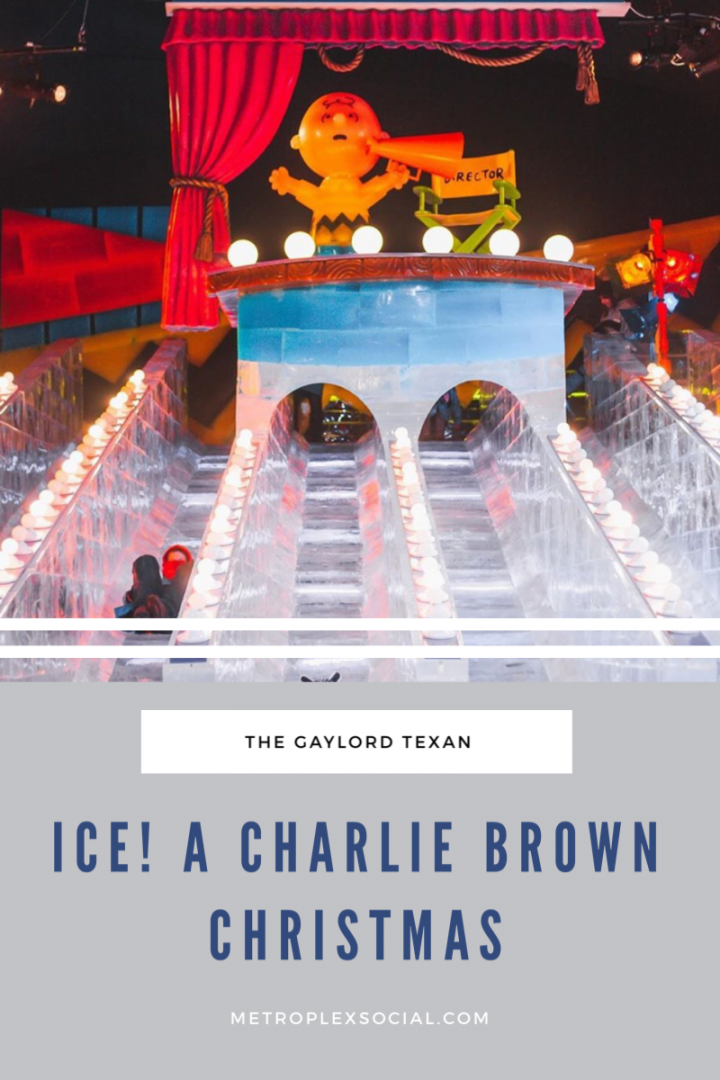 Sculptures of any kind are always such a beautiful thing to look at. Combine gorgeous works of art with crystal clear ice, and you've got yourself a breath taking experience. You'll get to experience hand carved scenes from Charlie Brown, massive ice slides, and nativity scenes as you explore ICE at Gaylord Texan! This is everything you need to know about ICE:

ICE At Gaylord Texan Info
Skilled ice artisans have been flown in from China every year to create the hand carved scenes in ICE. Enjoy various depictions from the holiday classic, A Charlie Brown Christmas, and all your favorite characters from the popular movie.
Guests will embark on a self guided, walking tour of the sculpture display that will take anywhere from 15 to 30 minutes. Not only will you be in shock from these works of art, but you'll also get a chance to ride down one of six two-story tall slides made of solid ice.
If you thought the Texas winter was cold, wait until you feel this chilly exhibit at 9°F! Good thing they provide attendees with complementary parkas, right?
A second area is dedicated to a crystal clear, gorgeous nativity scene that is also made completely of solid ice. This just keeps getting better and better! With all these amazing features and fun you should plan to spend anywhere from 30 minutes to 2 hours for the entire ICE! at Gaylord Texan experience.
Throughout the display, you get amazing views photo ops with Peanuts characters, holiday decor, and colorful ice. Even the tiniest of guests will be amazed at this holiday experience!
When Will ICE Open?
ICE will be open from November 15th to January 5th, 2020. Tickets can be bought online and hours vary day to day, so it is best to reserve your spot ahead of time. The full schedule and available times are on the Gaylord Texan website.
The Perfect Family Friendly Winter Activity
This is something the whole family will seriously love! As long as your little one doesn't mind the cold, this is an activity that the whole family is able to enjoy. Free parkas are also available in children's sizes, so that we can all keep warm!
While ICE is wheelchair friendly, keep in mind that strollers are not allowed in the exhibit or waiting area.
How Much Does Visiting ICE At Gaylord Texan Cost?
Adult tickets are $24 and children are $15. Kids under 3 are free! There are also senior and group discounts available.
Where is ICE! Located?
Check out ICE! At The Gaylord Texan, 1501 Gaylord Trail, Grapevine, TX 76051.
Don't forget that throughout the Gaylord you can catch a peek at their breathtaking Christmas decor! You might even be able to stop in for one of their other holiday events!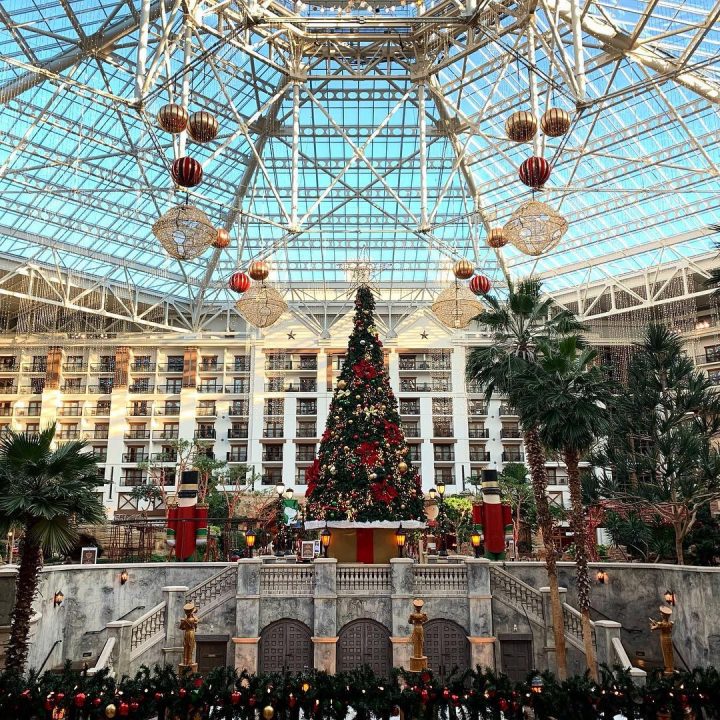 This Charlie Brown Christmas Display Will Take Your Breath Away!
Your highlight of the season awaits you! Your kiddos will love you for bringing them to spend time with Charlie Brown, Snoopy, and the whole peanuts gang. Grab your family and bring them down to a day full of Holiday fun.
Will you be heading to Grapevine to visit these amazing Ice Sculptures? Let us know in the comments below!
Share your ICE! photos by tagging @metroplexsocial or #discoverDFW.