Are you a Halloween lover or is Christmas more your style? Thanks to this new pop up bar in Dallas, you don't have to choose anymore! The ILL Minster Pub is hosting a Nightmare Before Christmas Pop-Up through Christmas that is actually a dream!
Looking to explore Denton soon? Here are Some Places in Denton You Have to See.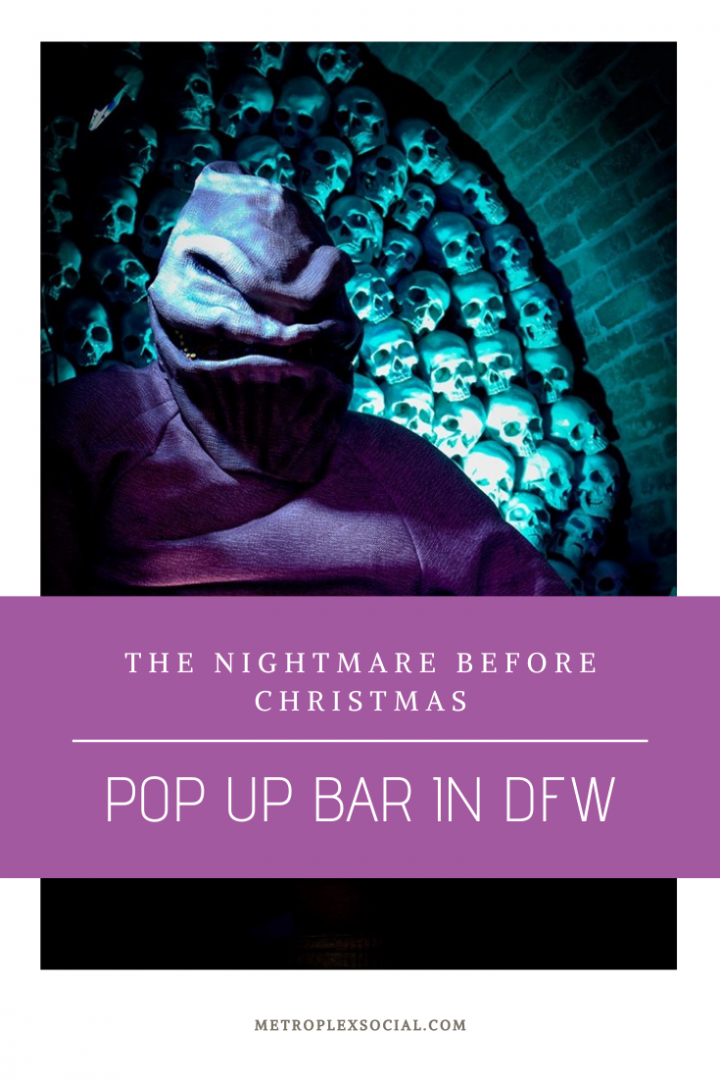 Pop up bars have been an awesome trend in Dallas over the past couple of years. The ILL Minster Pub is famous for their various pop ups, and the latest one is the perfect mix for the holidays! The Nightmare Before Christmas theme has officially started and is currently set to be open until Christmas. Here's everything you need to know about This Nightmare Before Christmas Pop Up Bar In Dallas: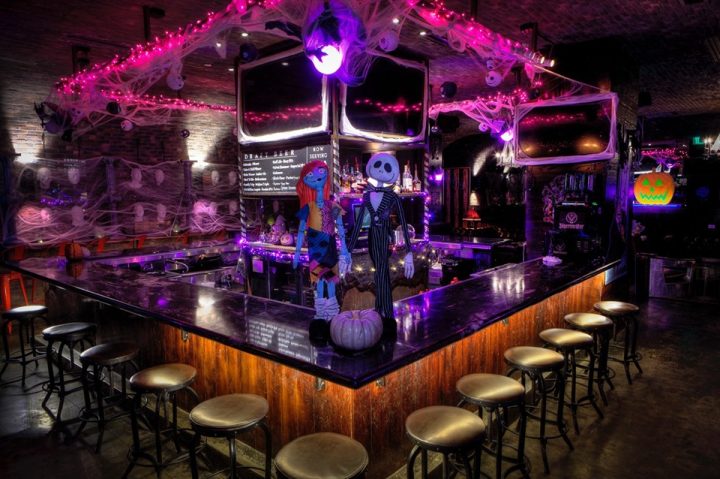 The Nightmare Before Christmas – Pop Up Bar in Dallas Info:
The Ill Mister Pub is a bar in Dallas that has hosted some really unique pop up bars before! Their Game of Thrones Pop Up received rave reviews, and now they're back to blow us away! Open as of October 6th, 2019, the Nightmare Before Christmas Pop Up is the perfect place to go visit during for everything from spooky pumpkins to Holiday drinks.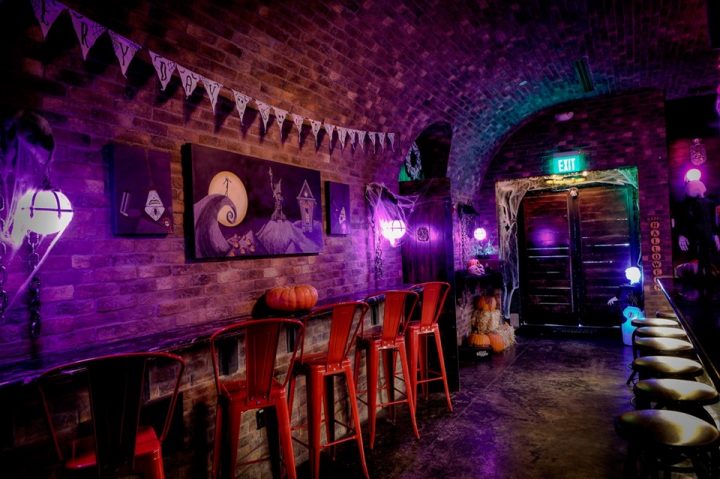 When you make your visit to the Ill Mister Pub, you'll be greeted by gloomy decor and spooky cocktails. Nightmare Before Christmas inspired paintings line the walls, and some of your favorite characters can be spotted all over the bar!
Their bar menu features yummy themed drinks like The Pumpkin King or an Oogie Boogie, so you won't leave hungry or thirsty when you visit. They have 12 local beers on top, and even more canned or bottled options! Grab a slice of their pizza while you're there too. As if it could get any better, Ill Mister has announced that they will keep their theme more focused on Halloween in the Fall, and will switch to a Christmas decor later on. That's what makes the Nightmare Before Christmas so awesome, its the best of both worlds!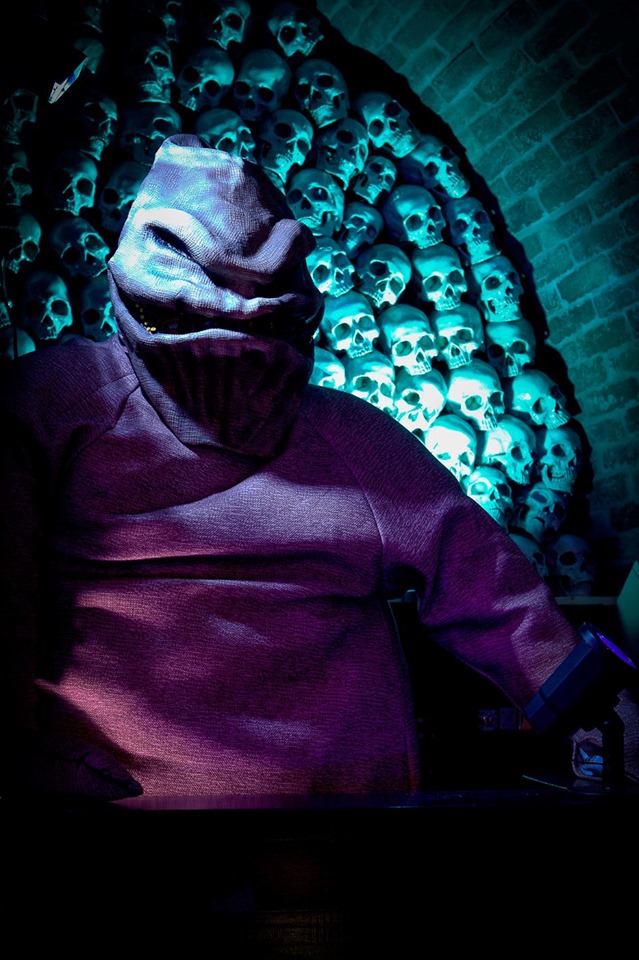 This is a great chance to bring out your friends for a unique night out! Grab all the biggest fans of the Jack Skellington for a night that everyone will enjoy.
What are the hours for The Ill Minster?
The Nightmare Before Christmas Pop Up Bar will be open 7 days a week! The hours are as follows:

Monday-Thursday: 5pm-12am
Friday: 5pm-2am
Saturday: 12pm-2am
Sunday: 12pm-12am
Nightmare Before Christmas Pop Up Bar In Dallas Location:
Check out The Ill Minster Pub at
2600 Cedar Springs Rd, Dallas, Tx 75201.
It is connected and located within Gables Villa Rosa apartment complex.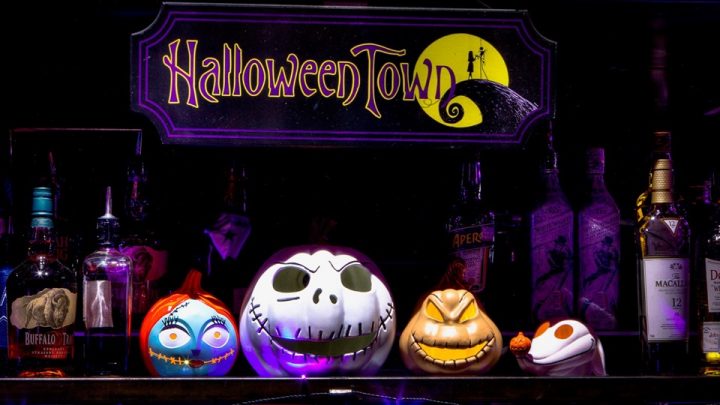 Stop By This Awesome Pop Up In Dallas!
An amazing night is ahead of you at The Ill Mister Club thanks to their Nightmare Before Christmas Pop up. Try a new drink from the bar, or grab something off the menu and create memories you won't soon forget!
Will you be heading to Uptown to visit this limited time pop up before Christmas? Let us know in the comments below! Be sure to follow along with us @metroplexsocial on social media.