We all know the typical Bachelor Party consists of wild nights and lots of fun, but you can still have a great time without falling into the norm! Get your groomsmen and friends pumped with adrenaline before your big day. This list of the most unique bachelor party ideas in Dallas will help you celebrate this huge step in your life!
Looking for more great options for entertainment in DFW? These Are FREE Things In Dallas You Have To Try This Year.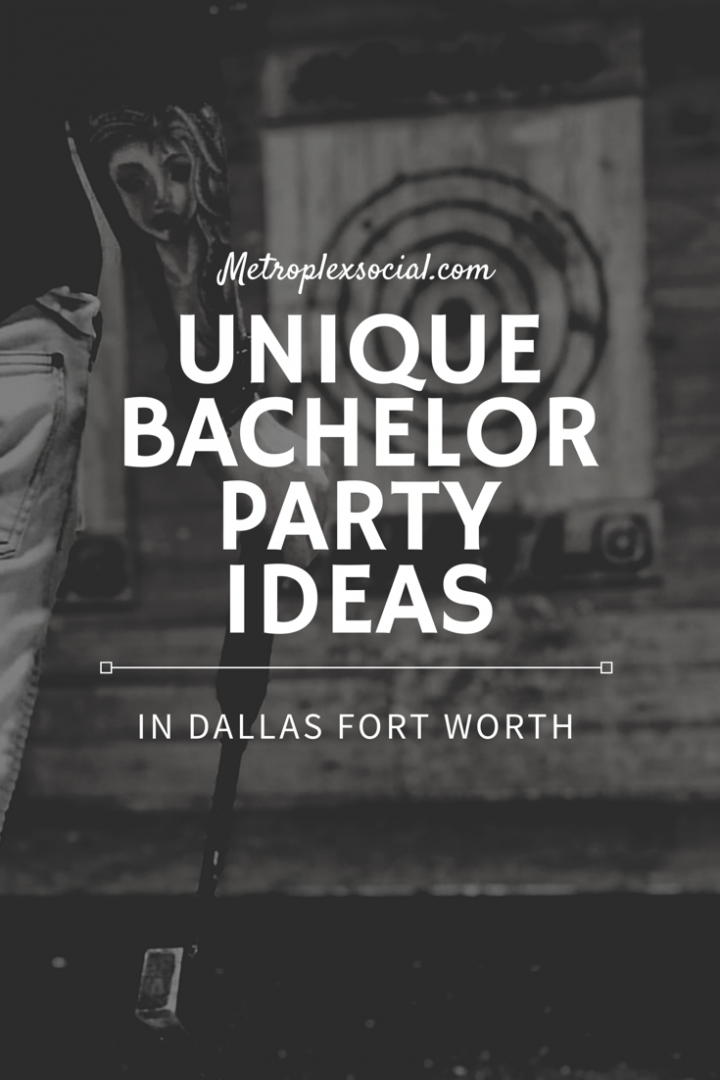 There are so many factors that go into planning a a bachelor party. You're making sure everyone is happy and enjoying themselves while also bonding with the men who are going to stand by you on your wedding day. Doing something unique can be tricky.
Luckily, these adrenaline pumped activities in DFW are known for helping guys have the time of their lives! Here's 10 of the Most Unique Bachelor Party Ideas In Dallas Fort Worth: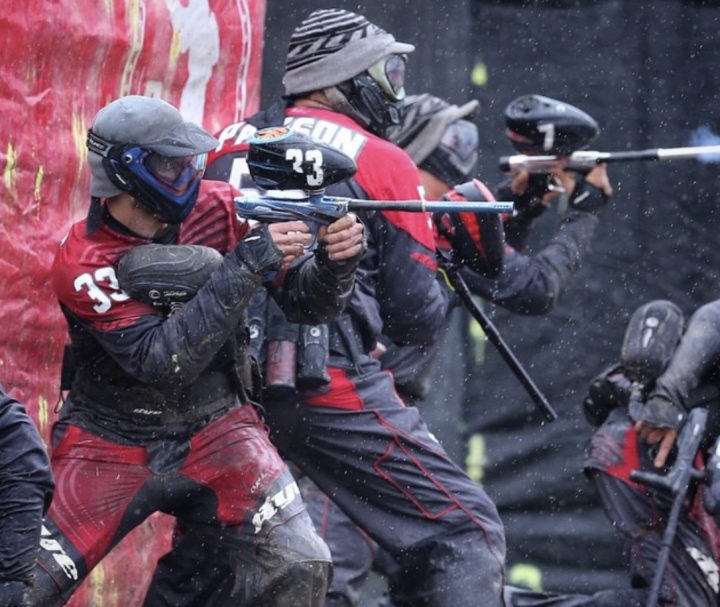 These Bachelor Party Ideas In Dallas Will Get Your Groomsmen Pumped For Your Big Day
Know that if you take your wedding party here, they won't ever be able to top the experience!
Ax Throwing – Bachelor Party Idea In Dallas
Head on over to Bad Axe Throwing in Dallas for some bachelor fun! Book a private throwing lane with your guys and spend a couple hours blowing off steam. Show your strength and aim for the target as a trainer guides your through how to best handle your ax. Your whole wedding party will leaving feeling bad axe, we promise.
Address: 5438 E Grand Ave, Dallas, TX 75223
Blow Off Some Steam At The Break Room – Denton
https://www.instagram.com/p/BsQ3cnQh6g8/?igshid=azsyh4dwp91n
Does all this wedding planning have you a little wound up? Grab a hammer and get to smashing! The Break Room in Denton lets you destroy an entire room with your friends, and lets face it, who wouldn't LOVE to do this?
Address: 719 Wainwright St, Denton, Texas 76201
Indoor Sky Diving Bachelor Party In Dallas
Take a quick training session and get ready to simulate skydiving at iFly Dallas! Their skydiving professionals can show you how to perform midair tricks, and you'll get a lot more time in the air than you would jumping out of a plane. With their great group rates, your friends will love this option!
Address: 8380 TX-121, Frisco, TX 75034 (Various Locations)
Go Ape Obstacle Course – Plano
Check out this HUGE treetop obstacle course in Plano! Your friends will get so pumped as you race each other to the finish line, all while jumping over various obstacle and zip lining through the forest. Did you even know this awesome course was right in the middle of Plano? Read all about the experience here.
Address: 5901 Los Rios Blvd, Plano, TX 75074
Car Racing – Fort Worth
Every man's DREAM is to put the pedal to the metal in a fancy race car, right? Grab your wedding party and pick one of the amazing options from Cloud 9 Living in Dallas. You can have a NASCAR ride along or even ride the track yourself in a Ferrari or Lamborghini. Just make sure you make it to the wedding in one piece, all right?
Address: Texas Motor Speedway, 3545 Lone Star Cir, Fort Worth, TX 76177
Four Corners Brewery Tour – Bachelor Party Ideas in Dallas
We all know bachelor parties and beer are almost synonymous, so lets make it an experience by touring a local brewery! The guys will have a great time trying out different local beers at breweries like Four Corners, which has awesome reviews. Find one near you and have a blast.
Address: 1311 S Ervay St, Dallas, TX 75215
Red Door Escape Room – Multiple DFW Locations
With locations in Plano, Fort Worth, and Southlake, Red Door Escape Room is one of the most popular escape rooms in North Texas. Use a little team worth for an evening of fun during this creative bachelor party idea.
Address: 8103 Rasor Blvd., STE 100 Plano, TX 75024 (Various Locations)
Indoor Rock Climbing At North Texas Outdoor Pursuit Center – Carrollton
Get the rush of rock climbing right here in Dallas Fort Worth! Take the gang out to North Texas Outdoor Pursuit and race to the top. Last one up is the next one to get married!
Address: 1003 4th Ave, Carrollton, TX 75006
Paintball Bachelor Party Idea in Dallas – Forney
Cousins Paintball is known for its awesome fields, with props like a real life helicopter or events like Zombie Hunting. Your group can either join in on a free for all, or form a team to take down other competition! Either way, it'll be an experience everyone will want to try again.
Address: 8975 FM740, Forney, TX 75126
Go Kart Racing In Dallas
K1 Speed Indoor Go Kart Racing is a wild experience everyone will enjoy! With a whopping 20 horsepower average on each Go Kart, these electric karts are some of the fastest in Texas, and you can race in groups of up to 12 people!
Address: 677 W Campbell Rd, Unit A Richardson, TX 75080 (Various Locations)
Have A Legendary Guys' Night With These Bachelor Party Ideas In Dallas!
Your groomsmen and friends won't ever forget how awesome your bachelor party was! Take your pick and create a unique night with your favorite guys. Take a break from the average night out and pick one of these crazy experiences instead.
Did your friends enjoy these experiences? Let us know in the comments below! Be sure to follow us on social media at @metroplexsocial.