Are you looking for a simple way to teach your kids about chemical reactions? Do you need an easy science lesson to add to your home school plans this week? Keep reading to see how you can create Carbon Dioxide with this elementary science experiment!
Looking for more easy science experiments? Check out this simple lesson on germs!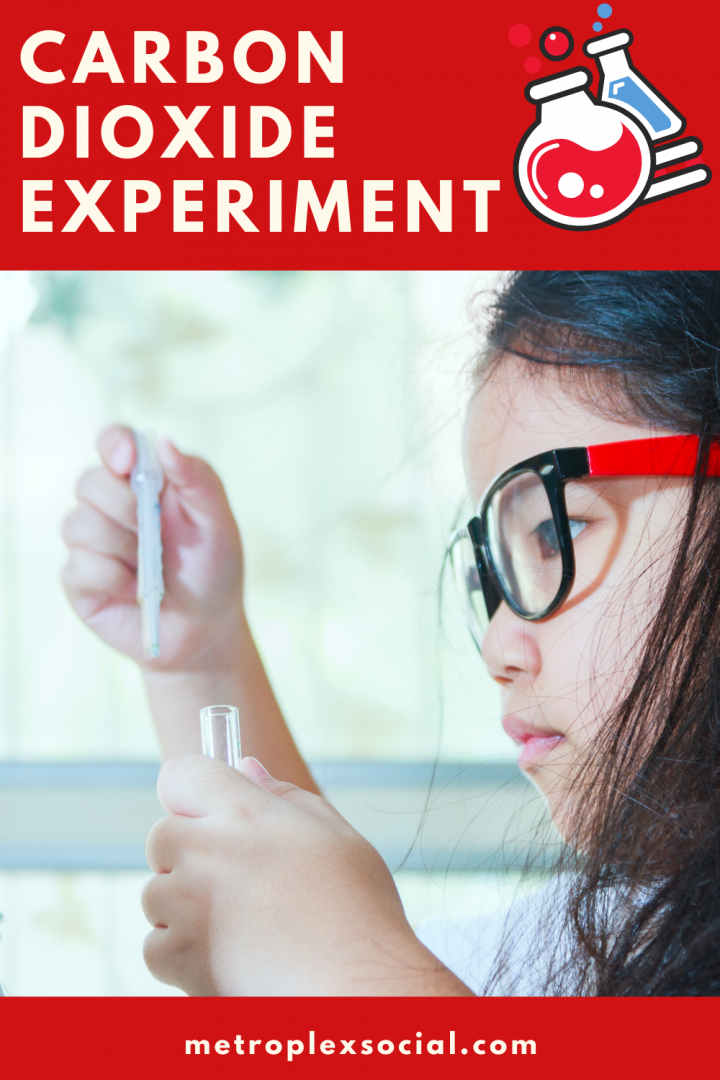 Possible lesson topics for this experiment includes chemical reactions, chemical changes, physical changes, and states of matter.
This is a great science lesson and kids activity over the age of four. You have a ton of different topics to discuss throughout the experiment! Here's everything you need to know to do this elementary science experiment:
Simple Lesson On Chemical Reactions For Kids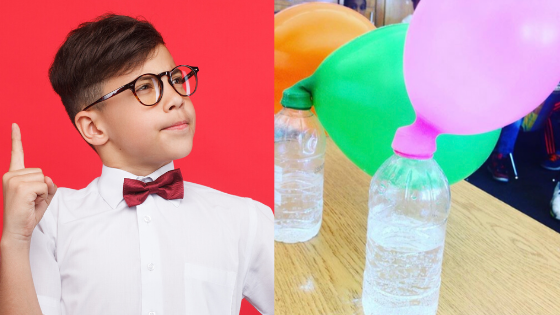 Ingredients for Carbon Dioxide Elementary Science Experiment
Vinegar
Baking Soda
Balloon
Empty clear bottle
Funnel
Instructions For Elementary Science Experiment On Chemical Reactions
Step One: Drop 2-3 teaspoons of baking soda into an uninflated balloon.
Step Two: Use your funnel to pour 2-3 teaspoons of vinegar into your empty clear bottle
Step Three: Attach the mouth of your balloon to the opening of the bottle. Make sure not to let any baking soda fall through just yet.
Step Four: Very quickly, tip the bottle over so it drops vinegar into the baking soda in your balloon.
Step Five: Your balloon will fill with Carbon Dioxide and blow up on its own!
What Lessons Can You Incorporate into This Elementary Science Experiment?
Make sure to hit a few points throughout the course of the experiment. Vinegar and Baking soda are each made up of their own chemicals and have different properties.
Next, don't forget to discuss the state of matter of each ingredient you are using. Baking soda is a solid, vinegar is a liquid, and Carbon Dioxide is a gas.
Discuss the fact that you created a chemical reaction between vinegar and baking soda! Mention physical changes to your student as well, like the balloon growing larger. The possibilities are endless!
Elementary School Science Lessons
There is so much that you can do with ingredients from your kitchen! This super simple lesson is a great activity to add to your lesson plan. Your kids will be asking to do it over and over again! For reference, here's an example of this experiment below.
More STEAM Activities and Educational articles:
Here's more useful articles to read on Metroplex Social:
What are your favorite science experiments for elementary students? Follow and tag us on social media @metroplexsocial for a chance to be featured.