Have you ever dreamed of creating your very own Corona Crawl? Oh boy have you come to right place. This article is all about Corona beer and the restaurants near DFW you can get it at!
From beer-ritas to micheladas, these bars and restaurants near Dallas Fort Worth have what you're looking for. Keep reading to discover Where You Can Get Corona Cocktails Near Dallas.
Celebrate Latin culture at ChingonX Music Fest near Dallas this spring.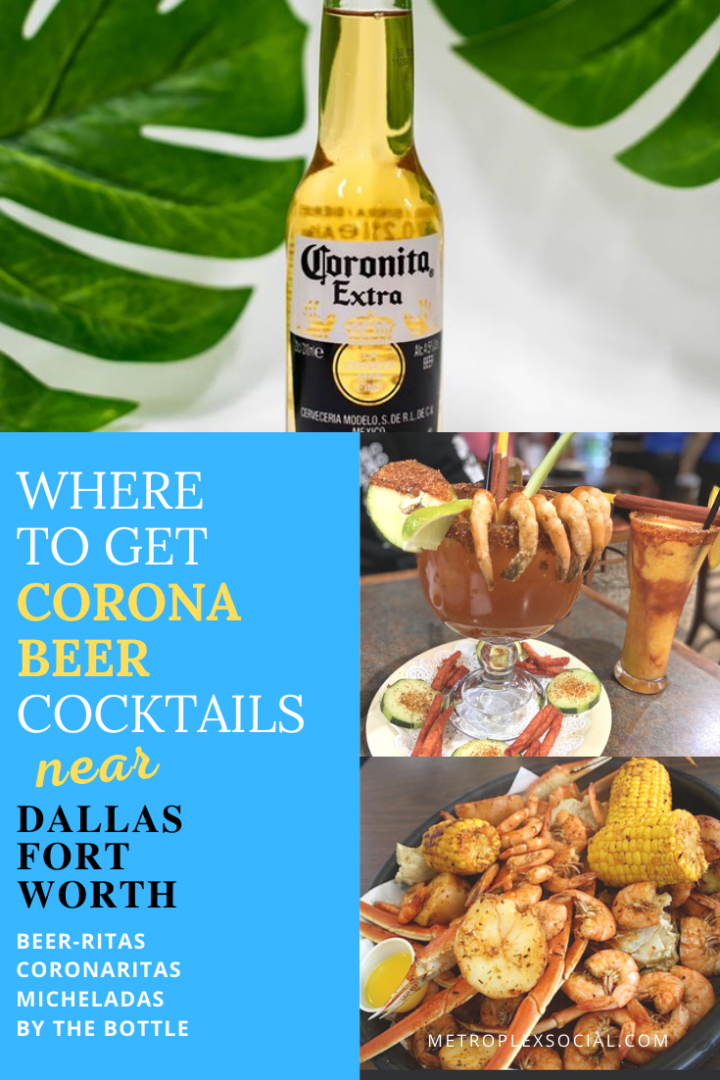 In this article you're going to find everything you'd expect, plus a few surprises. And if we missed a spot, be sure to let us know! Here's Where to Find Corona Beer Cocktails Near Dallas Fort Worth this year:
(And if anyone can tell us where to get a Corona Sunrise around town, let us know!)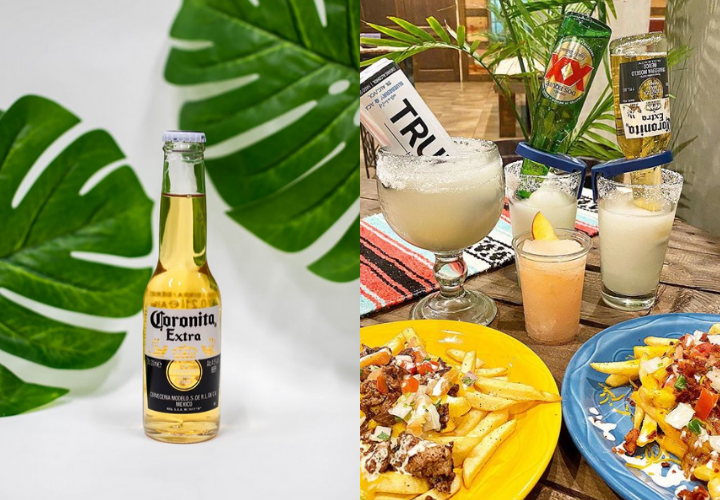 Best Places To Get Corona Beer Cocktails Near Dallas This Year
Where to order a Corona and what to put in it near Dallas Fort Worth. Because why not...
1. Milpa – Corona Beer-Ritas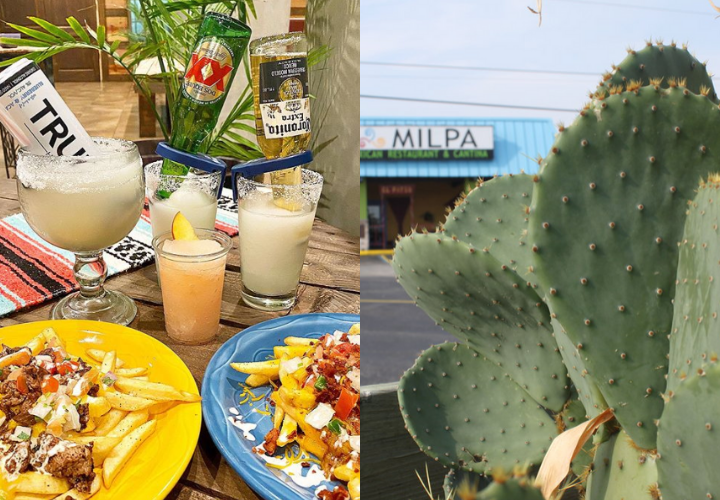 Home of the Famous 100 Margarita Menu (yesssssss!), Milpa Kitchen & Cantina has been serving up authentic Mexican recipe since 2008.
Made from scratch, their traditional Tex-Mex dishes have been handed down through their family for generations. They even have vegan options!
And if you get lucky, you may even find the Milpa Food Truck while out on the town. You can keep up with their food truck locations by following them on social media.
Try their Corona Beer-Ritas, a Coronita flipped over a frozen Milpa-Rita. And now I'm headed over…
2. Mark's Beer Barn – Drive Thru Corona, Corona Extra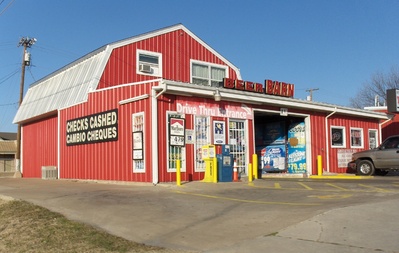 Mark's Beer Barn, or just the Beer Barn, is a drive-through alcoholic beverage vendor.
It looks like a barn. A big, bright red barn. You can't miss it.
It is frequently used by UNT students to get beer.
I called them so as of this writing they have Corona Extra and 12 packs available.
Time to drive here and drive though.
3. Fuzzy's Taco Shop – Famous Beer Ritas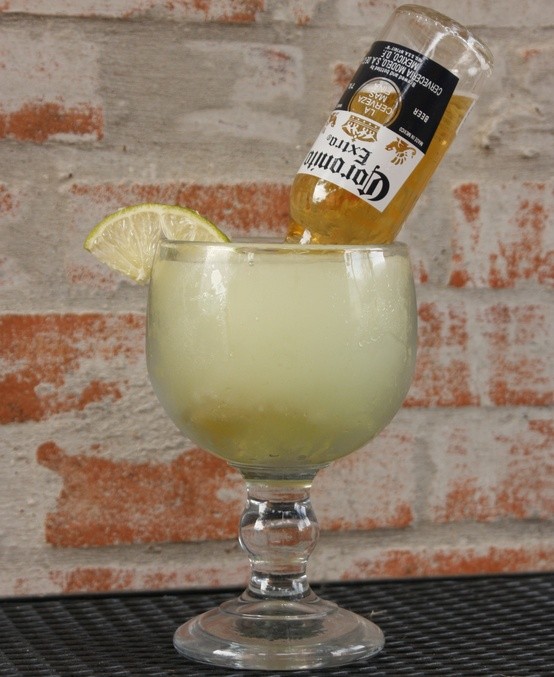 The frozen maragarita was invented in Dallas, you knew that though right?
The "slightly" irreverent Fuzzy's Taco Shop serves up a tasteful Coronarita, which is a classic frozen margarita with a beer dunked in the glass at locations that serve alcohol.
Tip: Get familiar with their daily specials.
4. Saltgrass Steak House – Coronarita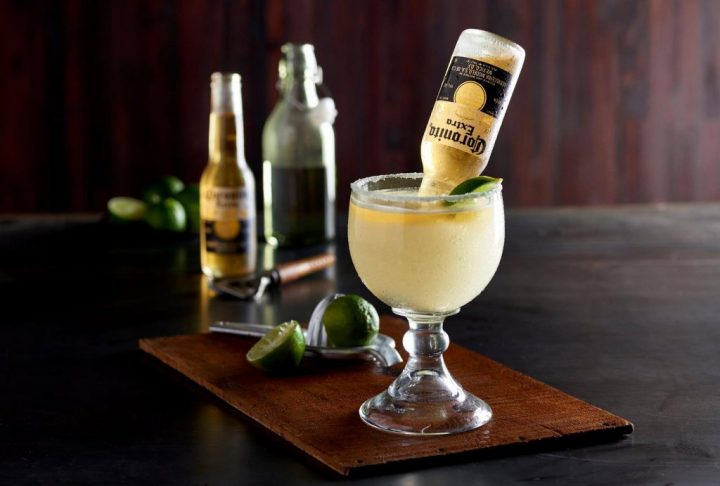 Saltgrass Steak House is a Texas original through-and-through.
Along with paying homage to historic trail drives, longhorns, and Texas-sized portions, the restaurant celebrates two of Texas' most loved beverages – beer and margaritas.
Try the Coronarita at Saltgrass Steak House.
5. Te Deseo – Michelada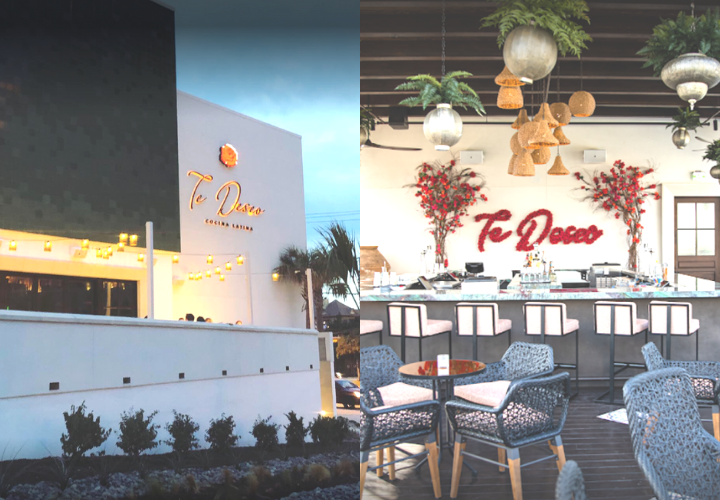 Uptown's swankiest new hot spot, Te Deseo is an experience like no other. This restaurant near Downtown Dallas offers up a beautiful setting with several onsite bars and rooftop patios.
There's a dress-code, so make sure you check out the website before heading over to the Harwood District. It's always a good idea to get reservations.
Try Te Deseo's Michelada made with house sangrita mix and your choice Mexican lager (go with the Corona, because obviously).
6. BoomerJack's – Coronarita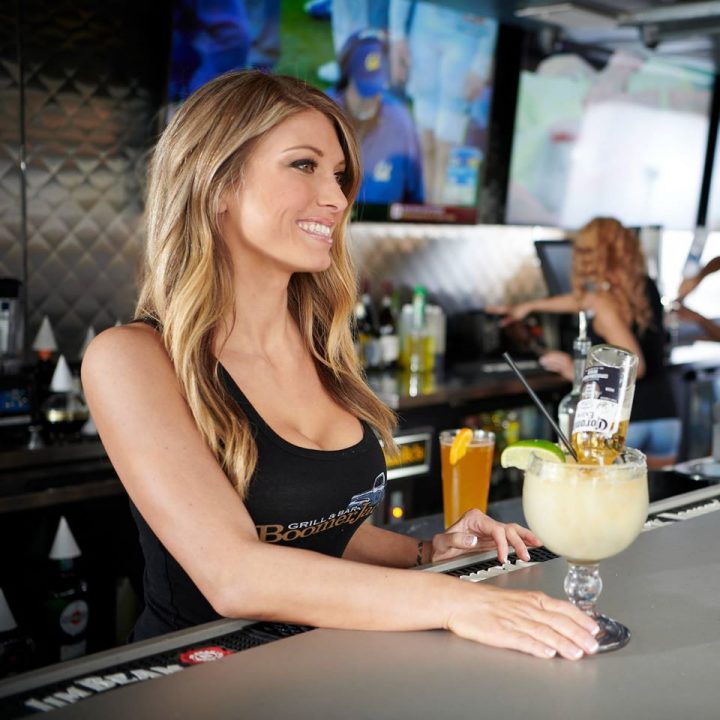 In Texas, we welcome spring with frozen margaritas and little bottles of Mexican beer, aka the Coronarita.
BoomerJack's Coronarita is their delicious margarita served frozen or on the rocks with Finest Call Margarita Mix and topped off with a Coronita – $8
Multiple DFW locations
7. Boiling King Crab – Coronarita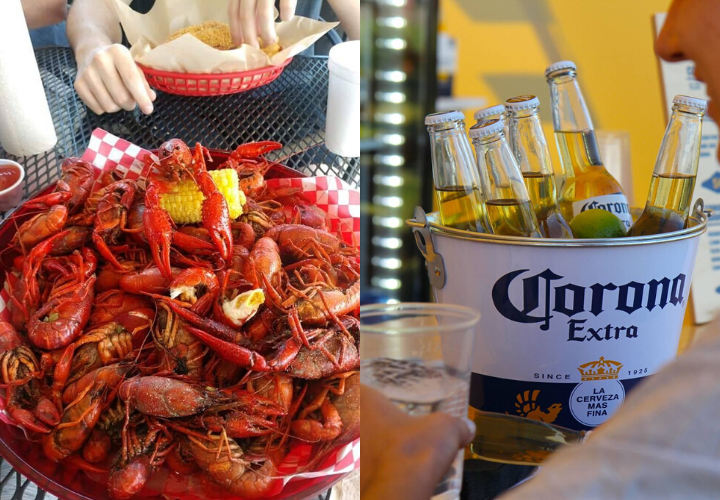 You've just found the newest and best seafood restaurant in all of Arlington!
Get down and dirty with king crab legs, snow crab, seasonal crawfish, and so much more.
Boiling King Crab is open every day of the week noon to 10 PM. Happy Hour is 4 PM to 8 PM.
Try their Coronarita for $8.
8. Papa Lopez Mexican Cantina – Coronarita and Corona Bottles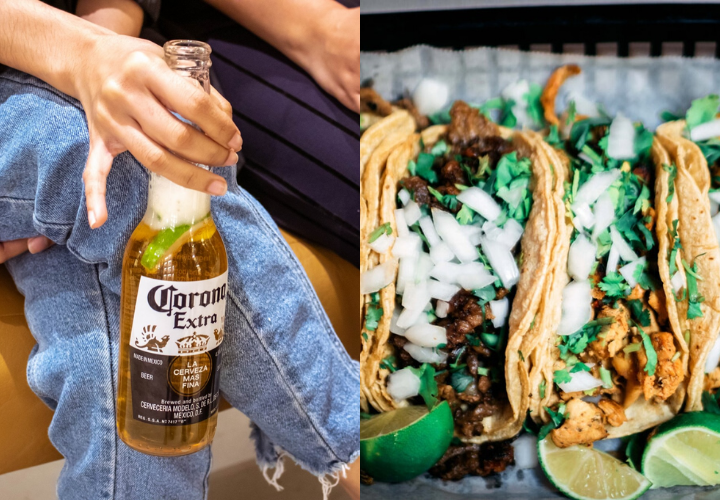 Head on over to Papa Lopez Mexican Cantina for some of the best authentic Tex-Mex dishes in Dallas Fort Worth!
Papa Lopez's is proud to be a family owned and operated restaurant. Visit us at one of our two locations — Frisco and Allen.
In addition to Corona Extra and Corona Light, Papa's also serves Coronaritas for $7.25.
Join them for Happy Hour: Monday – Friday 3:00 PM – 7:00 PM
9. Tacos Mariachi – Corona Beer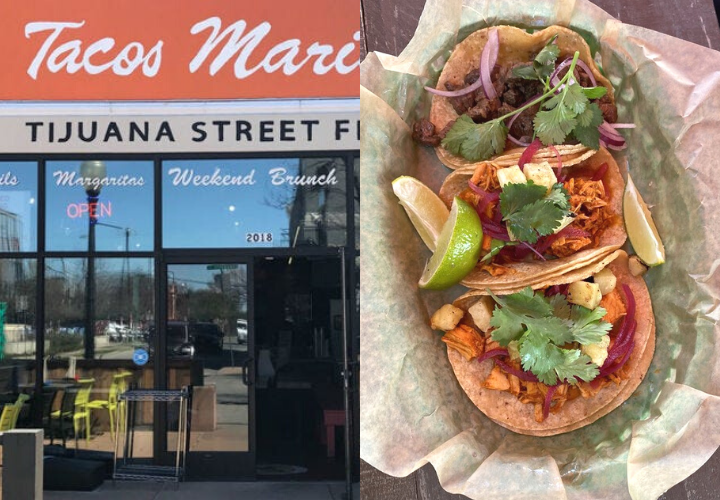 If Food Network's Guy Fieri says it's the real thing, then, well, the case is settled.
Come to Tacos Mariachi in Dallas and grab ya a cold Corona beer while you munch on the pulpa tacos (that's OCTOPUS tacos!), pollo al pastor, braised beef tongue (lengua), and carne asada.
10. Micheladas – Micheladas Corona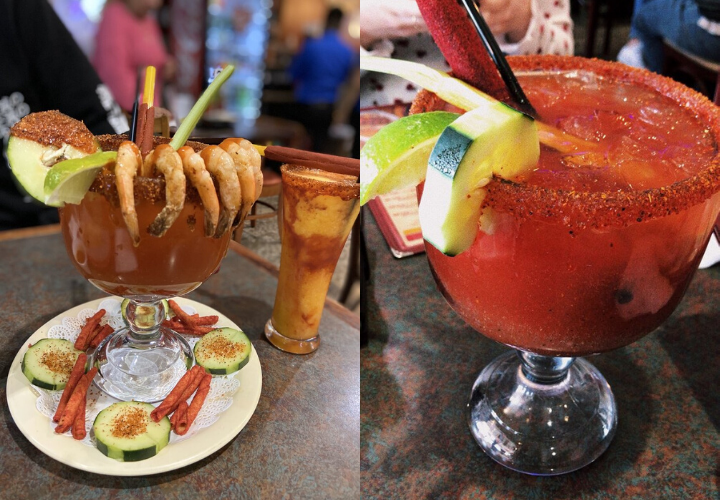 OMG – the vast drink menu includes Cubetos, Cororitas, Micheladas, Botanera, and Pina Colada.
Head on over to Micheladas in Dallas to experience this greatness!!
11. Seafood Shack Dallas – Corona, Beer-Rita, and Las Mejores Micheladas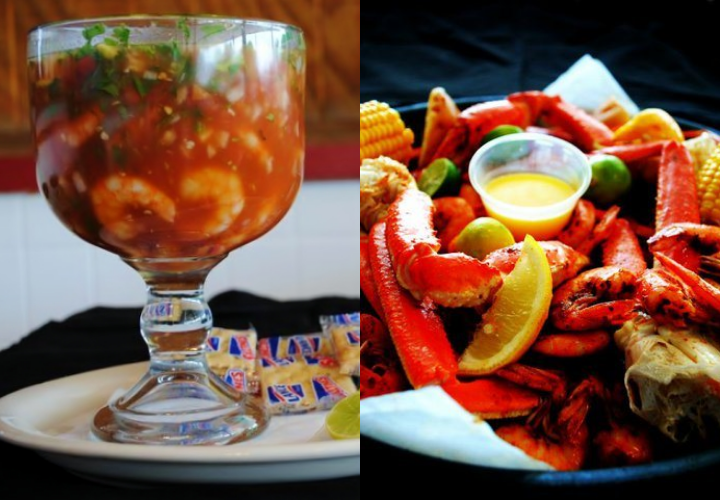 Looking for micheladas like they make them in Mexico? Then head on over to Seafood Shack at Webb Chapel near 635.
If you don't like Seafood Shack's Micheladas, then you're as one person put it "more into Tex-Mex micheladas that you can pretty much get anywhere in DFW."
Seafood Shack offers a wide variety of dishes for lunch and dinner including fish and shrimp baskets, succulent crab legs, and authentic family recipes.
The owners are originally from Guadalajara, Mexico and this place is known for their Mexican Shrimp Cocktails and mouth-watering Ceviche.
Get a Beer-Rita with Corona. Happy Hour is Monday – Friday, except during Lent. Plus, Seafood Shack is DARTable!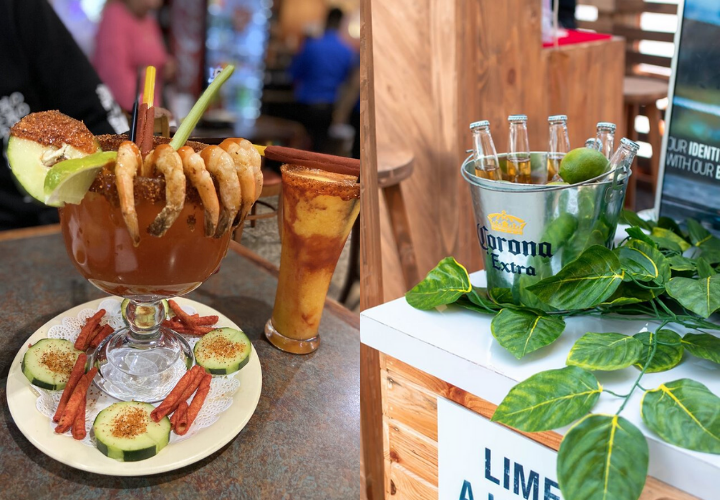 Where to Drink Corona Beer Cocktails With Your Friends Near Dallas
From beer-ritas to micheladas, these bars and restaurants near Dallas Fort Worth have what you're looking for. Keep reading to discover Where You Can Corona Cocktails Near Dallas.
Love beer? Be sure to read these articles:
Did we miss your favorite spot that serves up Corona beer? Let us know by following and tagging us on social media @metroplexsocial #discoverDFW.
Submit your own story here.