Does trying out a new, local DIPA sound like the perfect way to spend a day? Does drinking craft beer while supporting local DFW artists and businesses sound even better?
Well, then grab a ticket to ChingonX Dallas Music Festival coming to Dallas in March! Tickets are on sale now, so keep reading to discover how you can attend.
March is full of fun festivals in DFW! Also be sure to check out Dallas Donut Fest and the world's only Pickle Parade Near Dallas.
Four Corners Brewing Company is a Dallas based brewery that is always coming up with fun things to do locally.
From loteria nights, to introducing awesome new brews and IPAs, FC Brewing had to launch their newest DIPA, La Chingona, in the biggest way possible.
ChingonX Dallas won't just celebrate this new IPA, but real life chingonas and chingones creating music, business, and food from all over the world!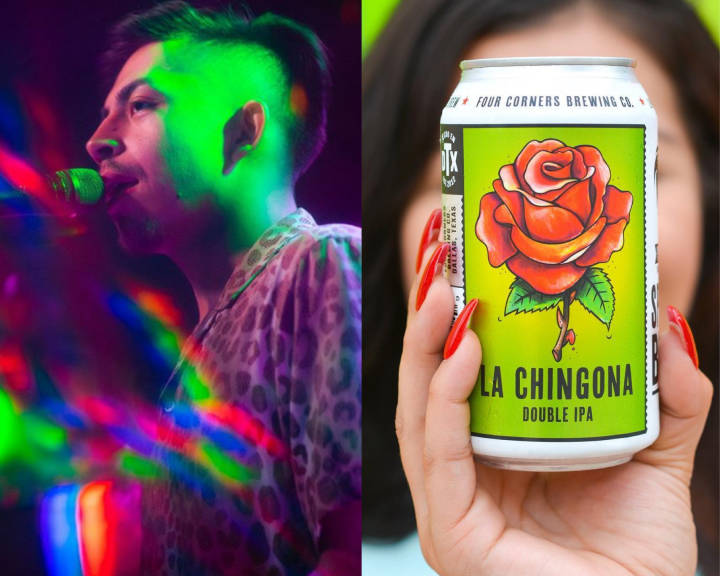 Enjoy Yourself At This LatinX Festival
Celebrate Latinx creators and entrepreneurs at this one of a kind festival in Dallas.
What is ChingonX Festival?
ChingonX Dallas is first and foremost a way to celebrate the year-round release of "La Chingona" Double IPA by FC Brewing.
What better way to do this than by gathering chingonas and chingones from all over to celebrate them!
These Latin artists and businesses will be expressing their various talents through great music, unique art and delicious food.
The curated market will feature boutique items from shops like Dulce Dreams Co or Jane Dottie Vintage.
This will all be kicked off by the Convos Con Chingonas Panel of latin entrepreneuship, followed by a live podcast recording and music performances!
Who Will Be At ChingonX Dallas?
Artists
In addition to awesome local beers and latin food, you can also listen to great up and coming artists at the ChingonX Dallas music festival:
Beer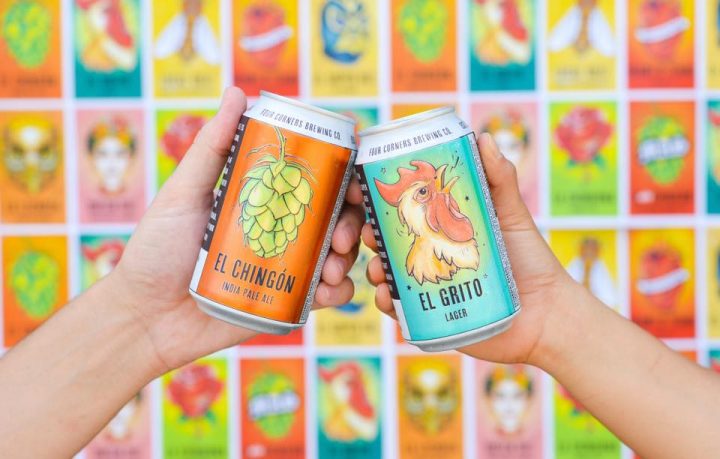 You'll be able to celebrate the launch and release of La Chingona – Four Corners Brewing's newest permanent edition, but there will be a few other beers and IPAs to try out!
La Chingona, and three varieties of the new IPA
El Chingon
El Super Chingon
SMASH IPA
Brut IPA
Hazy IPA
Imperial West Coast IPA
Drink Responsibly – Make sure you provide yourself a safe way to get to and from FC Brewing Company. DART, Lyft, and Uber are great options in DFW.
Food
In addition to awesome local artists and 10+ DFW beers, you can also expect great Latin owned restaurants to show out:
Taco Heads Dallas
CoCo Andre Chocolatier
Tia Tala's Pupusas
Tha Smokin' Chef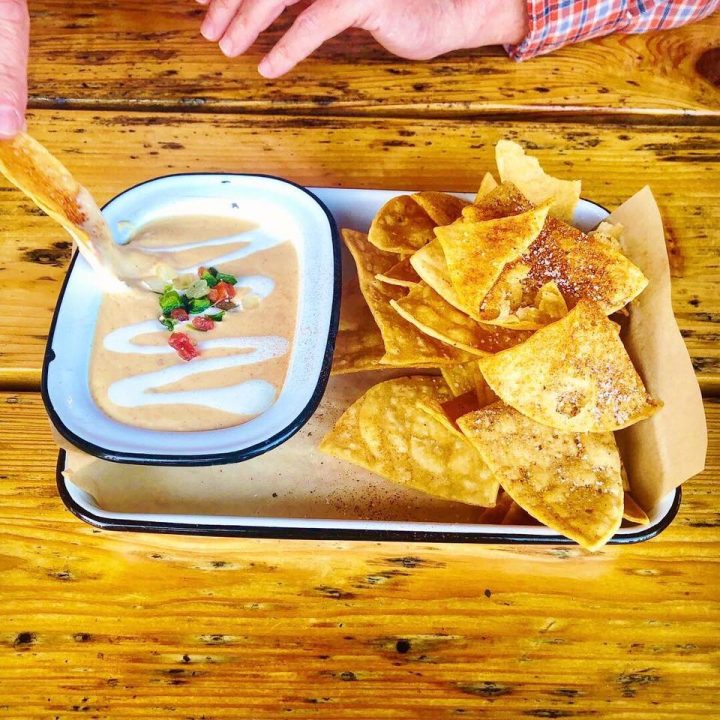 When Is ChingonX Dallas?
This DFW music festival will be on March 13th, from 2pm-10pm.
The panel begins at 2pm, and the musical showcase begins at 6pm. You can view the full schedule for the festival on their website.
How Can I Get ChingonX Dallas Tickets?
Tickets for ChingonX will be $10 online, and $15 at the door. All are welcome to attend, but remember you must be 21+ to drink alcohol. Purchase your tickets online here!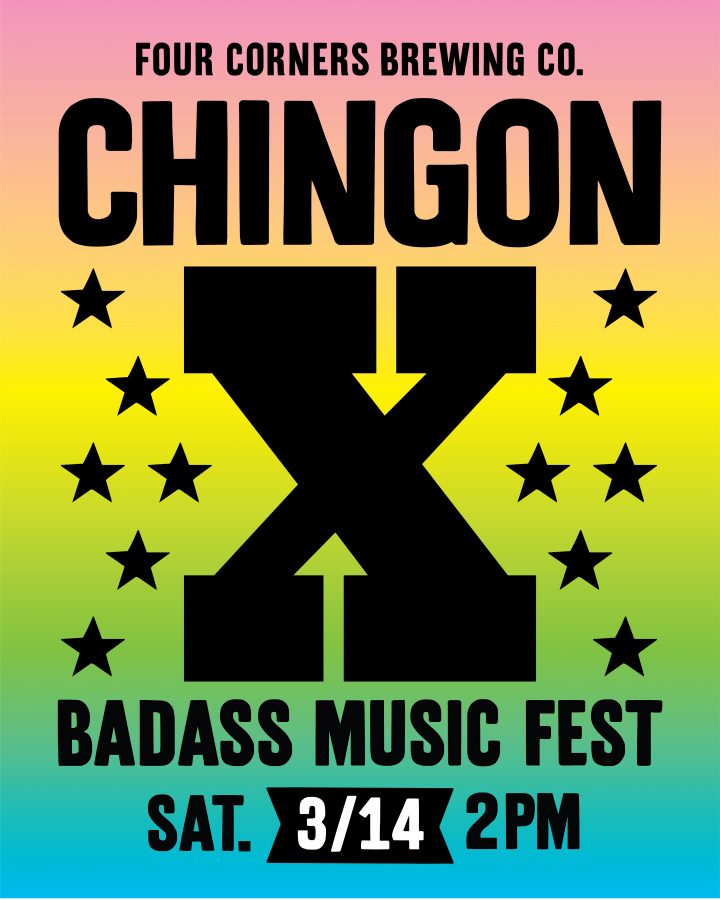 ChingonX Dallas Info:
Four Corners Brewing is the perfect spot for this upbeat music festival in Dallas! The festival will be both indoors and outdoors at the venue.
Address: Four Corners Brewing Company, 1311 South Ervay Street Dallas TX 75215
You've Got To Try La Chingona DIPA!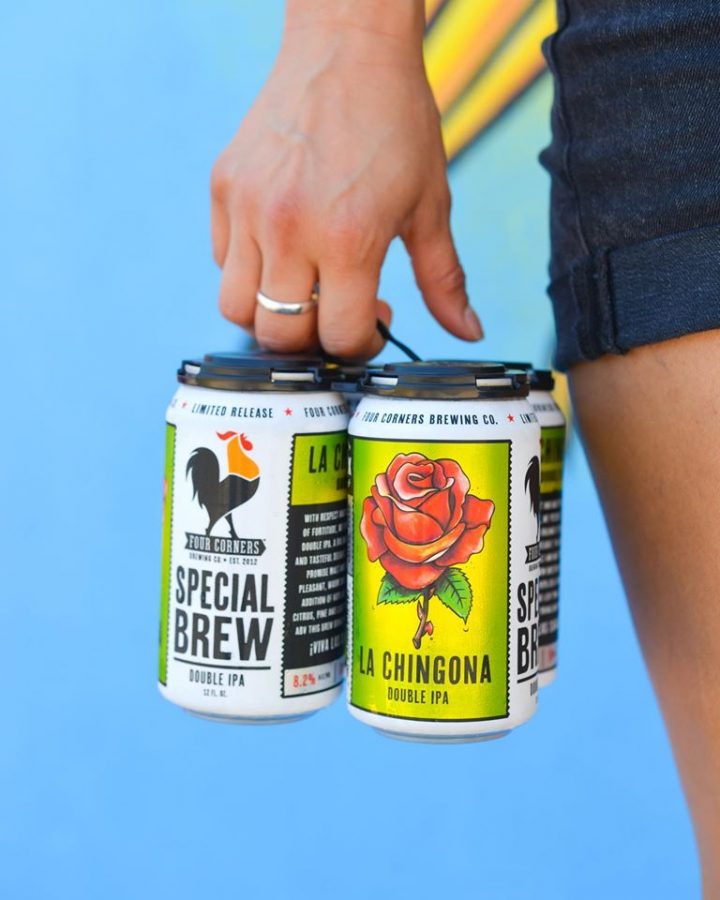 Four Corners Brewing Co. created the limited edition La Chingona Double IPA, and quickly realized it needed to be a permanent offering!
Using golden malt and white wheat for sweetness, and adding hops and other great flavors like citrus, pine, and fruit esters!
La Chingona is at 8.2% ABV, and was created with one thing in mind – Viva Las Chingonas!
Support The Launch Of La Chingona Beer This March
This one of a kind event is something you cannot pass up. Between supporting local creatives and sampling new DFW beers, there is no reason miss this! Grab tickets today.
You might also be interested in these places to go and enjoy beer in DFW:
Will you be at ChingonX Dallas festival for launch of La Chingona? Tag us @metroplexsocial so we can see your photos!