OPA! Come one, come all, and come hungry!! The Dallas Greek Food Festival is back for it's 63rd year! Authentic Greek food, traditional Greek dancing, kids' activities, cooking demonstrations and so much more. You might just feel like you have been whisked away to a Greek island.
Here's another great cultural festival in the metroplex you may be interested in this fall.
Have you seen this Hidden Croatian Village in McKinney, TX? Feel like you're on an European vacation without ever leaving Dallas Fort Worth.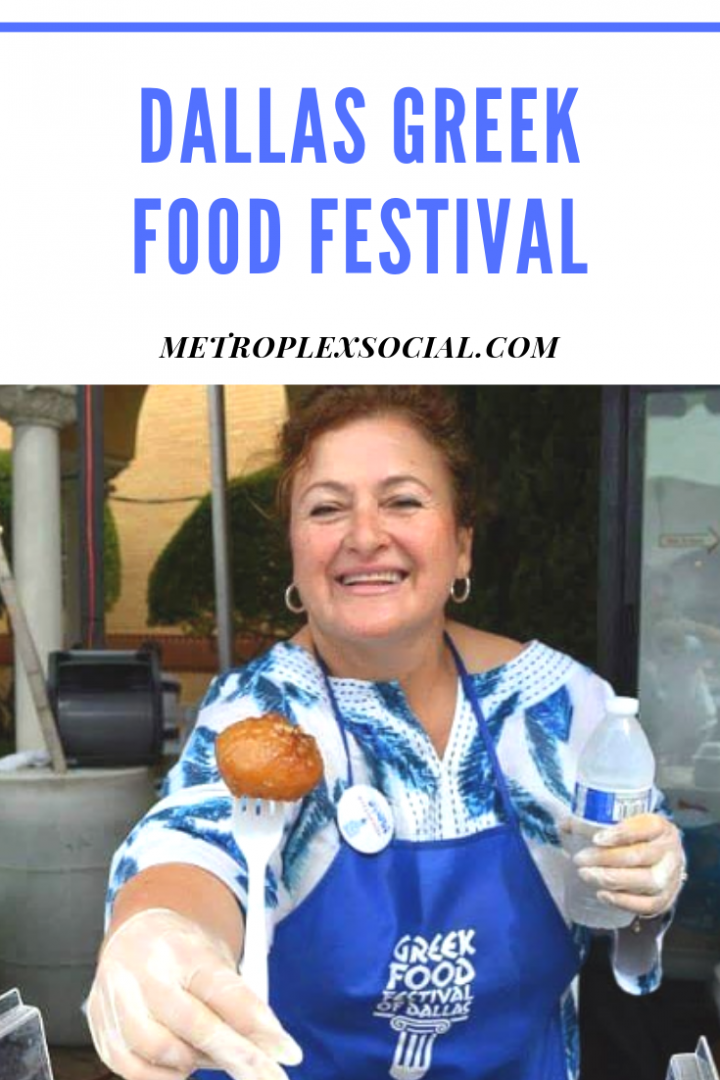 The Greek Food Festival is one of my favorite things to do in Dallas. From delicious treats, food, and drinks to performances, entertainment, and culture, there's so much to see and explore. You won't soon forget this family friendly experience! Here's everything you need to know about the Dallas Greek Food Festival: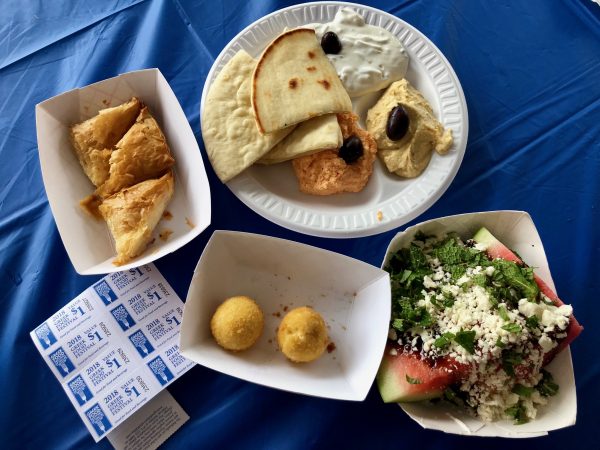 What to Eat at the Greek Food Festival of Dallas
First and foremost, the food. Many popular Greek dishes are offered and prepared right in the festival kitchen located onsite at Holy Trinity Greek Orthodox church. During the festival, visit the outdoor Kouzina (Greek word for kitchen) for all the delicious fare. The charcoal grills will be fired up and volunteers will be grilling lots of mouth watering meals.
Here are are just a few of the more popular items that will be available:
Gyro (YEE-ROH)-thin slices of spiced lamb and beef, served in a pita, and topped with your choice of onions, tomatoes and Tzatziki (yogurt and cucumber sauce).
Souvlaki (SUE-VLAH-KEY)-chicken or pork that is marinated "Greek-style" on a skewer and grilled to perfection on an open fire. Served in a pita and topped with your choice of onions, tomatoes and Tzatziki.
Pastichio (PAS-TI-CHIO)-similar to lasagna, it's a casserole of macaroni layered with meat sauce and topped with béchamel, a thick creamy sauce.
Paithakia (Greek ribs) this Greek delicacy consists of 2 char grilled lamb chops seasoned with olive oil, oregano, garlic, salt, and pepper.
Feta Bites-creamy feta cheese rolled in bread crumbs, flash fried and served with a raspberry sauce. These are amazing!
Tiropita (TEE-ROW-PITA) -4 cheese (feta, parmesan, cottage, and cream cheese) filling wrapped in layers of buttered phyllo and backed to perfection.
Karpouzaki (watermelon and feta cheese)-Fresh sliced watermelon topped with Balsamic vinegar dressing, feta cheese sauce, feta crumbles and fresh mint. Cool and fresh!
Food prices run around $5-$7 per item or $10 for a platter.
Sweet Treats and Greek Coffee
If you haven't filled up on gyros and feta bites, you must stop at the kafenio (greek cafe) and try some of the amazing Greek desserts that are sure to satisfy your sweet tooth. A variety of desserts will be offered, but here's a couple popular choices.
The most well known is the classic baklava – a rich, pastry consisting of filo dough layers filled with chopped nuts and sweetened with syrup or honey. Or you can make it a baklava sundae with vanilla ice cream and chocolate sauce, a favorite among kids.
Another mouth watering dessert is the Loukoumathes (LOU-KA-MA-THAS)- small, honey puffs that are deep fried to golden perfection and served in a warm, honey syrup and sprinkled with cinnamon. These are like a Greek version of donuts.
Nothing pairs better with a sweet pastry than a cup of coffee. Be sure to try a hot Greek coffee or iced frappe! The frappe is made with instant coffee, water, and sugar served over ice. In Greece, you can order your frappe 3 different ways.
Glyko (GLI-KO) sweet, Metrios-medium, and Sketo-black, no sugar. If you want to add milk you would say "me yala" in Greek. Impress your company and order your iced frappe "metrios me yala" medium sweetness with milk!
Dessert prices start at just $1!
When You Need a Drink at the Dallas Greek Food Festival
The taverna will be open and serving cold water, soda, beer, wine (by glass or bottle) and the Aegean Breeze. The Aegean Breeze is their refreshing, signature drink and for those 21 and up.
Dallas Greek Food Festival Activities
Believe it or not, the Dallas Greek Food Festival is more than just food. There is also live music and dancing. The Holy Trinity Hellenic Dancers will be performing at various times throughout the festival. These dancers range in age from Pre-K to 12th grade. They practice and perform throughout the year to help keep the traditional customs of Greek dancing alive.
Inside the church center, you will find the Agora Marketplace. Here you will find aisles of unique, international goodies like gold and silver jewelry, worry beads, icons, pottery, t-shirts and more. You can also find fresh and frozen foods, imported olives and olive oil, cheese, spices and olive tree plants for sale.
The Agora Marketplace will also host a variety of entertaining cooking demonstrations where you can learn how to make your own Spanakopita , Baklava, or Pastitsio at home!
Kids Activities at the Greek Food Festival of Dallas
There is a children's area complete with sand art, crafts, caricature artists, face painting, a playground and more. Self-guided and guided tours of the church will be available. Church tour times and the dancers performance times can be found on the Greek Food Festival of Dallas' website.
What To Know Before You Go
Dates/Times: September 20th and 21st from 11am-10pm and the 22nd from 11am-5pm.
General Admission tickets are $9 for adults (14 and up). Children 13 and under are free. Military and first responders receive complimentary admission with proper photo I.D. General Admission tickets valid any day.
Food and drink tickets can be purchased ahead of time here or at the festival. $10=10 tickets. These tickets can be purchased in $20, $60, and $100 packages.
Rain or shine the festival will go on! Tents will be up.
There is $10 parking across the street or you can find street parking.
Dallas Greek Food Festival Location
Address: 13555 Hillcrest Rd, Dallas, TX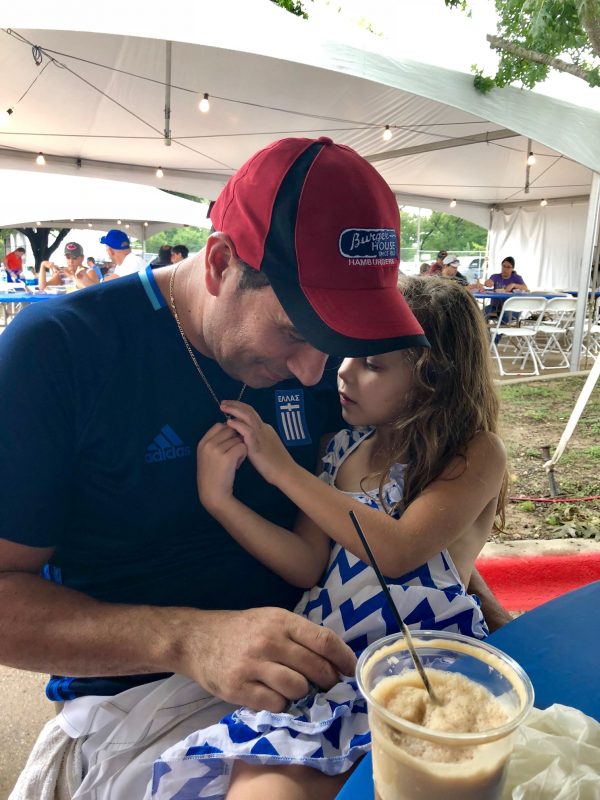 Dallas Greek Food Festival is Coming This Fall
Immerse yourself in culture and tempting smells at the Dallas Greek Food Festival this month. This family friendly event will be an experience you won't soon forget.
Have you been to the Greek Food Festival of Dallas? Whats your favorite food there? Leave us a comment and let us know what we all should try. Follow us on social media at @metroplexsocial.