Do you have some pent up aggression you're ready to release? Do you have piles of Nerf Guns laying around waiting for their chance to shine? Get ready to relive your childhood thanks to The Jared Guynes Epic Nerf Battle In Dallas!
Need another excuse to live it up? You can drink over 450 beers at Big Texas Beer Fest this March.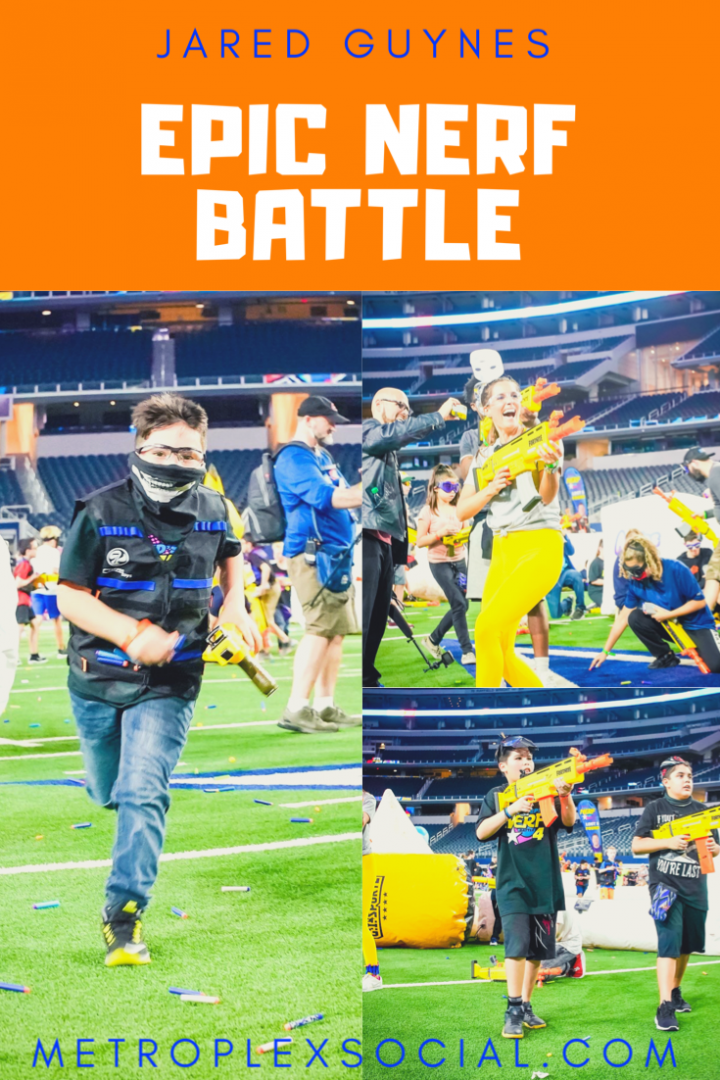 This all ages event will be the highlight of your year. Make a game plan and gather up your nerf gear! Here's Everything You Need to Know About The 5th Annual Epic Nerf Battle In Dallas: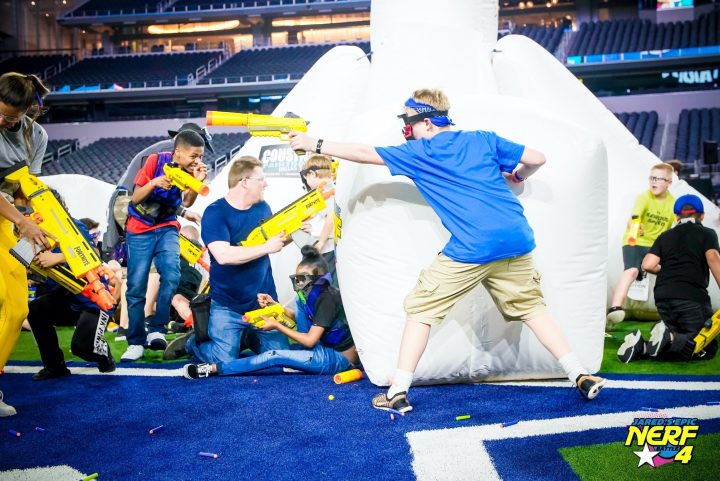 Join The World's Biggest Nerf Battle In Dallas
Duke it out At AT&T Stadium on an actual NFL field covered in obstacles!
Jared's Epic Nerf Battle Info
This will be the fifth gathering of the biggest Nerf blaster battle ever! This amazing event holds the current Guinness World Record for "Largest Toy Pistol Fight," which it claimed in 2016. You'll even have a chance to get great photos with this prized trophy!
Not only will you be in a battle with your friends and family, but you'll be doing it on the gorgeous NFL field of the Cowboys! While you're there you can play with your beloved Nerf toys on the stadium field and take a self guided tour of the entire Dallas Cowboys Stadium.
You can expect special guests from Nerf to reveal exclusive products, and even some YouTube Nerf celebrities to be in attendance! Check out unreleased products from Nerf and enjoy a meet and great with blaster engineers.

What are The Battle Rules?
Here are the rules :
Bring At least one un-modified Nerf brand blaster. (Guns may not be painted or altered in any way!)
Eye protection required for minors, and recommended for all!
No strollers on the field
Any bags brought in must be completely clear
Waiver required for all attendees
You are responsible for your own ammo throughout the battle – remember to pick up as you move along.
Only Nerf Brand Blasters will be allowed!


When Is The Epic Nerf Battle Dallas?
The Epic Nerf Battle 5 will be held on Saturday, March 21st, from 6pm-10pm
Where Is Nerf Battle Dallas?
You'll have the time of your life exploring AT&T Stadium As it hosts the world's largest Nerf battle!
Address: 1 AT&T Way, Arlington, TX 76011

Is The Battle Family Friendly?
This event is for all ages! Your kids will love you forever for bringing them to this one of a kind event. You have the perfect excuse to relive your childhood with your little ones! Time to show these kids what you got!
How Much Are Tickets To The Nerf Battle?
Tickets are $32 per person, and there is no children's pricing. Toddlers 2 and under are free. Each ticket includes Parking and access to the Self Guided Stadium Tour. You can grab tickets on eventbrite here.
Jared's Epic Nerf Battle 5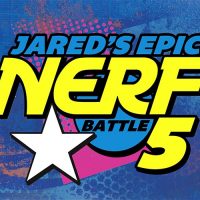 Duke it out at the WORLD's Biggest Nerf Battle at AT&T Stadium on an actual NFL field covered in obstacles!
Event Meta
Start Date
21.03.2020 18:00
End Date
21.03.2020 22:00
Get Nostalgic Thanks To This Massive Nerf Battle!
Have a literal blast at this year's 5th Annual Nerf Battle Dallas. This family-friendly event is open to everyone and is the perfect excuse to shoot a few shots at your kiddos.
Here's more stuff on Metroplex Social you'll love:
Know of any other awesome events in and around DFW? Let us know by DMing or tagging us on social media @metroplexsocial #discoverDFW.