Need a perk to start your day? Sit back and grab your favorite cuppa Joe at these Top 10 Local Coffee Shops in Dallas Fort Worth. I don't know about you, but my day doesn't start until I've had my daily cup of coffee. If coffee isn't your thing, many of these local coffee houses also offer a variety of brewed teas and other specialty drinks. You're sure to find the perfect roasted cup of coffee at these DFW coffee shops!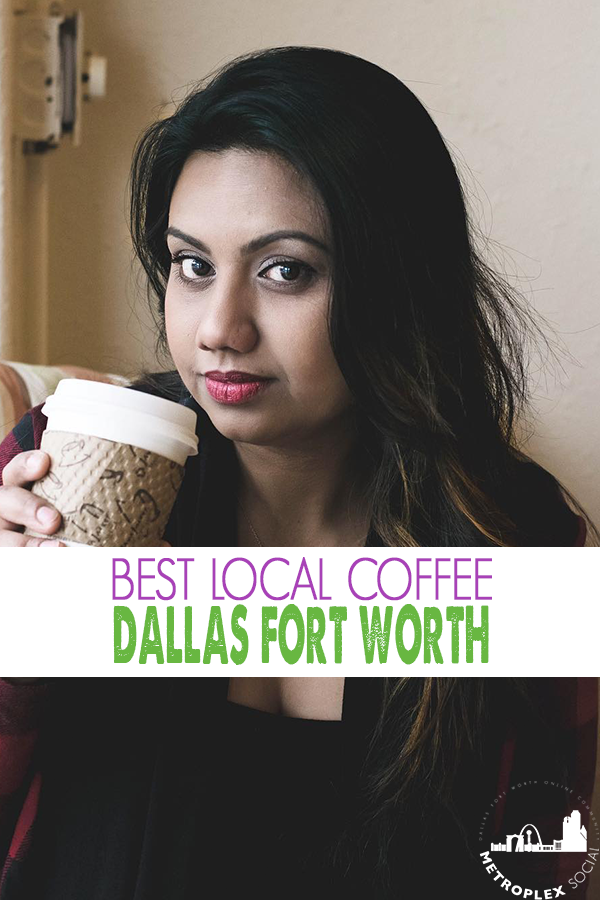 We asked our readers on Facebook what are their favorite local coffee shops in DFW and they delivered! Yes, sometimes you just want to fire up your own cup of coffee, and there's nothing wrong with that, but when you're on the go it's refreshing to know the metroplex has so many coffee shops to choose from. If you work from home or need a go-to place to meet a client, a local coffee place can make the perfect spot.
Top 10 Local Coffee Shops in Dallas Fort Worth
Savannah recommended Layered in McKinney, TX and once we looked through their images, menu, and reviews we could see why! Anyway, we're kinda in love with this place now.
Located "In the heart of downtown McKinney is LAYERΞD, a place where exceptional coffee, baked goods, and distinctive family recipes come together for a dining experience that's anything but ordinary. Owner Nir Sela created a space where people can gather over craft coffee that's roasted in-house, creative and delicious baked goods, and a mouth-watering menu of dishes you can savor all day breakfast or lunch. For your next event, our bakers will craft a custom cake or dessert that will help make any occasion the celebration of the year."
Summer Moon Coffee is a unique, locally-owned experience of wood-fired coffee & MoonMilk. Originated in Austin & NOW OPEN in Historic Downtown Frisco Texas!
Lianne says: "Everything is amazing from the logo design and decor, to most importantly…the coffee. As someone who is dairy free, I wasn't expecting to be impressed with their dairy free options after experiencing less than mediocre at so many other coffee shops. However, I was pleasantly surprised! I tried their summer moon latte with almond milk and was blown away— so delicious!!! Thank you for officially being my newest favorite coffee shop, I will definitely be back!"
Although known as the hangout among local nerds, you don't have to be a nerd or gamer to grab a cup of coffee or specialty tea at Nerdvana in Frisco. I'm not gonna lie, once I forgot my wallet after driving over to meet a client there and somehow one of the many very kind baristas still gave me a cup on the house. Probably the main reason Nerdvana remains one of my favorite top coffee shops in Dallas Fort Worth.
Kelly says: "Fun place to enjoy coffee or tea. They have free WiFi, password in your receipt. They have board games galore, so great for family night out or a date night with your favorite board game partner. I go there to enjoy good coffee, solid WiFi and some photos editing."
The Perc Coffeehouse is a vintage style craft coffeehouse in the heart of Old Town Lewisville, Texas. Perc partners with local roasters and bakeries that share a common commitment to quality in both ingredients and service. This local coffee shop is filled an extensive collection of antiques from around the world, as well as local pieces that showcase the area.
Brad says: "Had my first cup of coffee from this very inviting coffee shop this morning. Great service that was incredibly fast and very friendly. Locally owned and operated establishment in Old Town Lewisville that is great for just a quick cup of coffee or latte and some friendly conversation or to even knockout a few emails for work. Stop in to the Perc and get your day going in the right direction much like I did today. Thanks for the jumpstart to an awesome Friday!!"
It was such a pleasant surprise to discover Argentina Bakery in Irving! Argentina Bakery is a fine pastry shop located in Irving, Texas. While home to many of the finest pastries available, Argentina Bakery also provides a wide selection of sandwiches and beverages, including many different flavors of coffees and hot chocolates.
This independent establishment is family owned and operated, and the Argentina Bakery family takes pride in not only the delicacies that they serve, but also in the welcoming and inviting atmosphere they create for customers. Complimentary wifi available to their customers.
Lorraine says: "Found this amazing bakery on our way back from a road trip to Dallas and we loved the atmosphere and music but the best was the empanadas and the customer service not to mention the best coffee ever…we will make it a regular stop when in the area for sure."
Redefined Coffee House is known for their amazing atmosphere. Order an incredible cup of handmade coffee or loose leaf tea while in Grapevine, TX.
Virginia says: "The owners definitely thought outside of the "coffee house" experience and created an environment where you can be you and feel like you are home when you walk through doors. The coffee tastes better here because it's being made with Love. These guys are definitely doing something right."
Saludos! Yummy Cafe and Sweets is another South American coffee house right here in Dallas Fort Worth.
Johanna says: "A pleasant surprise right by our house and have great coffee and Puerto Rican sweets & treats! Loved it! Thank you so much!"
Leila says: "Love Yummy Cafe & Sweets. I've tried the caramel Frappuccino; iced coffee; caramel sugar-free coffee; chocolate Nutella brew, Quesitos; Pastelillos de Guayaba… endless options! They all were delicious. I'm very happy to have a nearby place to get my favorite drink! Coffee!"
Okay. That was officially really hard to narrow it down to just one image for GEORGE Coffee + Provisions located in Old Town Coppell. So I chose three. Excellent job photographer, excellent job.
I haven't even gotten to the reviews yet, and I want to try this place out just because they posted some FANTASTIC pictures.
That's one way to get me in the door and saying "take my money!"
Apparently, I am not the only one as you can see with the following review:
Cidonie says: "I've been coming since they opened after finding them through Instagram. As an Aussie now living in Dallas I'm always on the hunt for good coffee and I'm always so surprised at how few good coffee establishments there are here where baristas actually know how to brew good coffee. The ambiance is good, the decor is inspiring, it has a modern and homey feel and I like somewhere I can bring my laptop and get some work done with nice service and friendly smiles – and yeah the coffee is probably the best in this area and the closest thing I've found to home. I'm always here."
I am in Love with this bright, happy yellow farmhouse!
Sit back. Relax. Enjoy. The mission at the Farmhouse is to create the perfect place to enjoy a stellar cup of coffee, build relationships & faith, and shop creative treasures in a hundred year old farmhouse.
Jordan says: "Let me start by saying that my ONLY complaint is that this coffee shop isn't closer to my house. If I could relocate to the Harvest community just to live within walking distance of this coffee shop, I'd do it in a heartbeat.
That being said, I happily make the 20 min drive to get to this hidden gem of a coffee shop. It's absolutely worth it to me. The staff could not be kinder or more helpful if they tried. The barista, Bailey, on my first day there suggested a drink since I had no idea where to start (an Americano with a splash of half/half and white chocolate) – which is now my absolute favorite beverage. She also suggested the pork taco for lunch…. and let me tell you, that taco was better than any I've had. I promise I'm not over-exaggerating.
The house itself is so meticulously designed and thought out – you can see the owners' heart and soul poured out all over the place. It literally feels like you're a valued guest in a best friends' home, and I have not found that feeling at any other coffee shop I've visited.
The prices are great.
The coffee and FOOD are fantastic (which is a huge plus since i study here for the entire day at times).
The people here are even better.
I just hope the owners don't mind me being there every day this summer while I study for my medical board exams (12 hour study days), lol.
If you want to grab a great cup of coffee (or a surprisingly addictive pork taco), meet up with old friends, or honestly – just put your money towards a heartfelt business – this is the place to do it.
You won't regret it."
Epic Gelato and Craft Coffee is located in the southernmost side of Flower Mound at Lakeside. Known for their handcrafted gelato created in small 4-liter batches to ensure maximum freshness. Epic tries to source locally when they can, but they also have amazing vanillas from Madagascar, Tahiti, and Mexico, as well as chocolates from Italy and Belgium, and pistachio from southern Sicily. Can't do dairy? Epic Gelato typically has 4-5 dairy-free gelato options for you to enjoy.Epic also has an exceptional selection of single-origin coffees you to choose from.
Another perk (besides the coffee) at Epic Gelato and Craft Coffee? Their fast internet. You're gonna need that in Lakeside…well, just trust us.
Phillip says: "Can't say enough about how much we love this place! Great people and of course some Epic Gelato! Great original flavors that you can tell this is truly a passion! Oh and the coffee is fantastic! I am not a huge coffee fan (I usually drink coffee characterized as white girl coffee) but the staff worked with me and found something that I really enjoyed. I'll never go to The Star again!"
Founded in Oak Cliff in 2008, Espumoso Empanada + Espresso Bar came with high accolades from our readers. We should add that this DFW local coffee shop is a Latin concept coffee house with Brazilian roots.
Lindy says: "Hands down the most deductible Empeñadas in Dallas! Delicate pastry fried to perfection and the ingredients are plentiful and delicious. They have seasonal Specials too. I got the Pumpkin and Hawaiians with ham, pineapple, and mozzarella! Mouth wateringly delicious. They have coffee drinks of every sort, a terrific soda fountain, Arepas, Acai Salads, Breakfast tacos, Burritos, and Torta type sandwiches. All are freshly and quickly made…and all look delicious! I just discovered this Empanada and Espresso bar across Gaston from Baylor but now I can't wait to go back!! Prices are very reasonable!!"
Cultivar Coffee Bar and Roaster is a Dallas based specialty coffee micro-roaster with coffee bars in East Dallas, Oak Cliff & Denton.
Good coffee tells a great story, according to Cultivar. Sometimes there is nothing better than sitting and thinking about what you are consuming. Your coffee was grown by a farmer, hand picked and processed, roasted to perfection and brewed for your cup. Let that journey become a part of your experience.
Located across the street from the post office off Independence Parkway in Plano is Mudleaf Coffee. Mudleaf partners with local roasters to bring the best coffees in Dallas Fort Worth to you. They also brew a variety of specialty teas.
Rebecca says: "Absolutely terrific! Coffee is specialized for each individual and staff is very knowledgeable about coffee and tea. Custom made non-dairy options and wonderful oat milk! Sooo many seating options – some conducive to studying, socializing, planning (reservable sectioned off meeting room). Basket to encourage donation of feminine products in the females restroom fills my heart with joy! Oh, and nitro brew if you're interested in a real kick!"
14. 151 Coffee in Flower Mound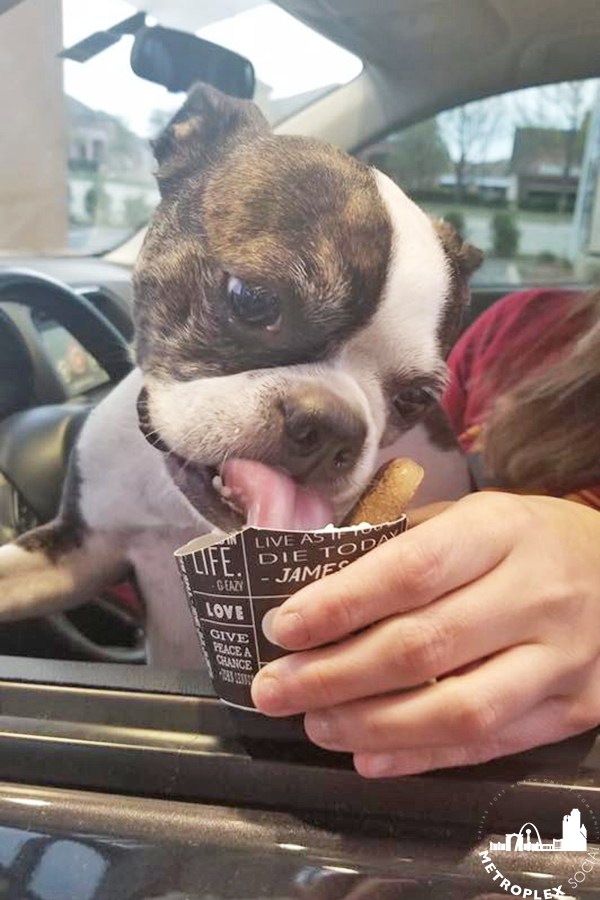 Lastly…looking for a great coffee shop, but aren't conversational? Or perhaps you're in a hurry?
Then check out 151 Coffee.
151 Coffee is not your typical coffee shop.
Fun and happiness drive 151 Coffee's culture and music drives their speed. Each of their drive thru only coffee shops have two drive thru lanes serving the best tasting coffee and blended energy drinks faster than anyone. If you're thirsty and looking for a tasty beverage to buzz your day, drive thru, say high and drive with the 151 vibe.
It's a Good Day to have a Good Day.
151 Coffee has 2 locations–Flower Mound, TX and North Richland Hills, TX.
Tosca says: ""I love this coffee shop! My pup's name is Kali and she loves it here."
Summary
As you can see, there are plenty of local coffee shops buzzing right here in DFW. So grab your besties, your laptop or your favorite book and head on over to where our readers say are the BEST Local Coffee Shops in Dallas Fort Worth! Did we miss a local coffee spot? Let us know!