Old Town Lewisville shopping has a lot to offer from trendy coffee shops, fine dining, gifts, and almost completed co-working space. I lived much of my early years in Lewisville, TX and I've certainly seen it grow and change over the years. So, I was up for a tour of Lewisville's Old Town and I am super impressed!
Lets go on a tour of local businesses and get an Insider's Guide to Old Town Lewisville Shopping.
Also be sure to check out our Insider's Guide to Downtown McKinney Shopping.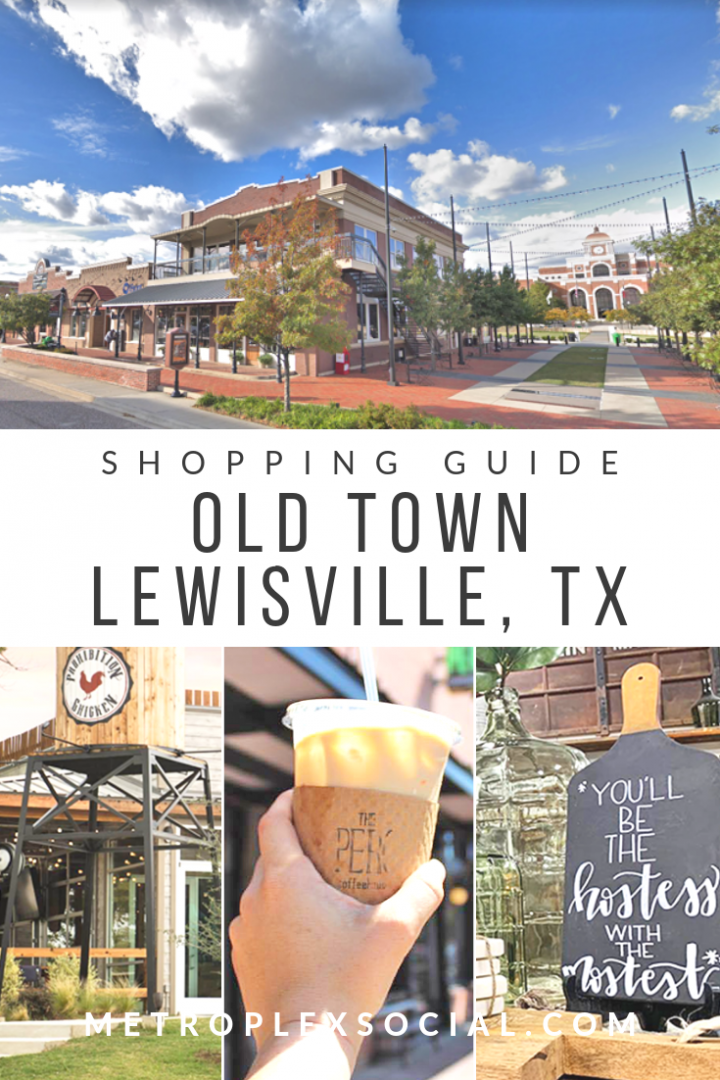 Home to approximately 100,000 residents, Lewisville, TX is located just minutes from DFW International Airport. Old Town is the urban core of Lewisville. Structures date back to the 1880s, and Old Town Lewisville shopping and dining definitely needs to go on your list of best things to do in DFW.
Old Town's beautiful historic buildings show off its architecturally rich heritage, while its charming historic home district is perfect for a stroll. Old Town also boasts a public performing arts center and a number of shopping, dining, and plaza options. The entertainment district in Old Town hosts concerts, public art events, festivals, and more throughout the year.
Old Town is a treasured part of both Lewisville's past and its future. Lets check out some of my favorite Old Town Lewisville shopping spots!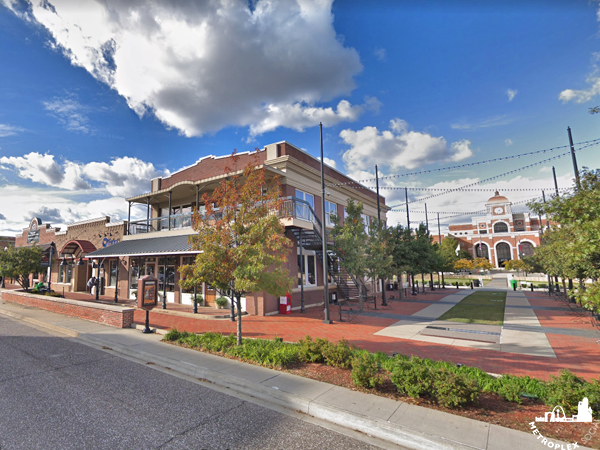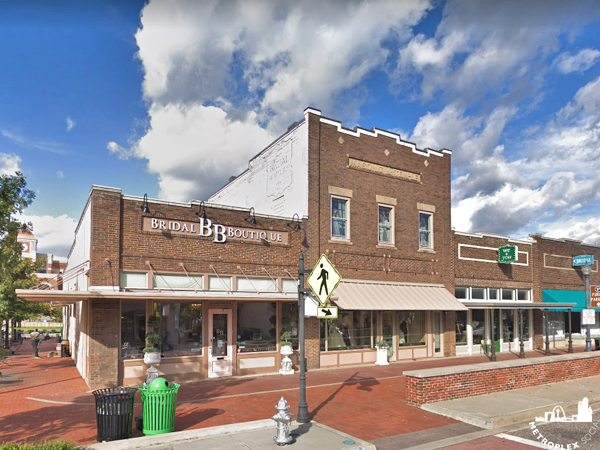 Local Guide to Old Town Lewisville Shopping
We love everything about this local guide to Old Town Lewisville shopping.
1. Main Street Mercantile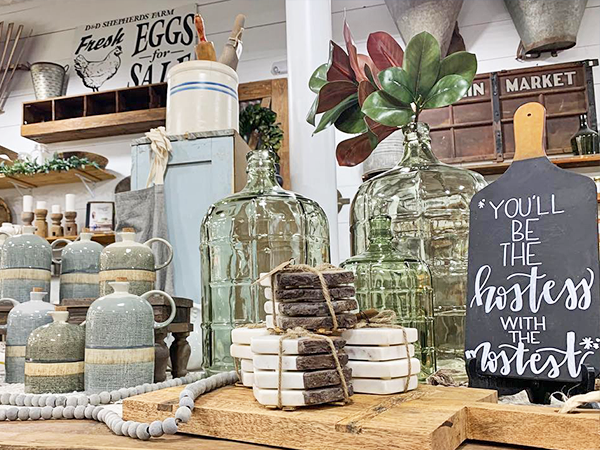 Main Street Mercantile, better known as "The Merc", was born from a love of old things, and Old Town. Local natives (Fight Farmers, Fight!) and owners of The Merc, Randy and Ronda Owens, saw the untapped potential of Old Town Lewisville as an opportunity to share their passion for vintage treasures.
In 2013, The Merc was founded and took residence in a historic 1920's house on the corner of Charles and Main. After just a couple of years, the need for a larger space was undeniable. So in 2015, The Merc packed it's bags and moved down the street to occupy a suite in the iconic brick buildings of Old Town, with double the space!
Heading into it's fifth year, The Merc has 14 dealers, and is bursting at the seams with beautiful pieces.
The Merc, 109 West Main Street, Lewisville, Texas, (469) 464-3564, mainstmerc.com
2. The Perc Coffeehouse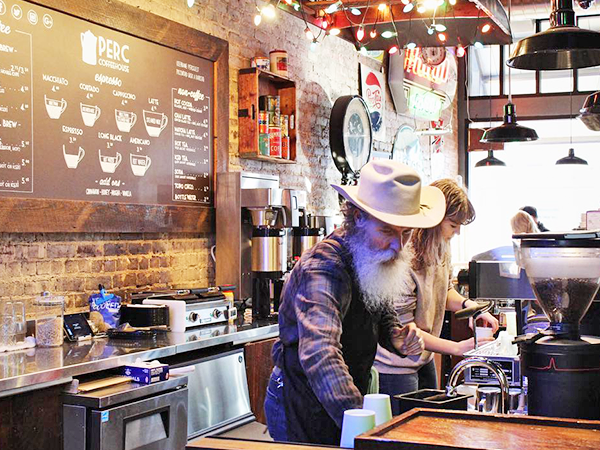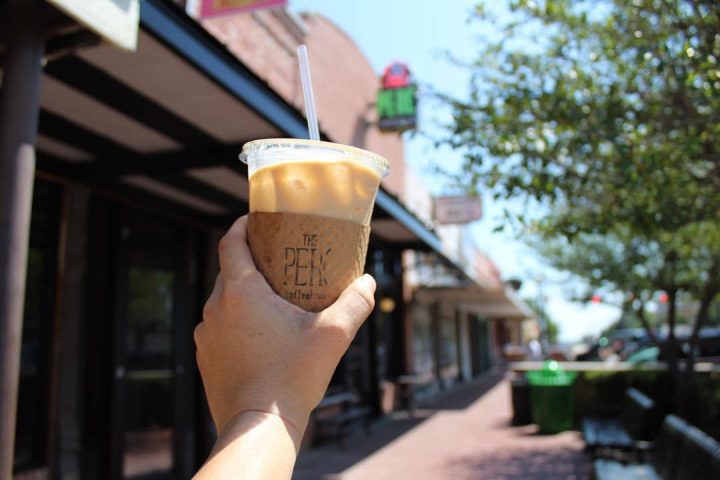 The Perc Coffeehouse is a vintage style craft coffeehouse in the heart of Old Town Lewisville. They partner with local roasters and bakeries that share a common commitment to quality in both ingredients and service.
The mission of The Perc is to to be a destination for gathering, engagement and growth within the community. They seek to serve and enable people to improve their lives and the lives of others.
This Old Town Lewisville coffee house is filled with an extensive collection of antiques from around the world, as well as local pieces that showcase their hometown of Lewisville, TX; together they create a rich history of places and things, with no two tables the same.
Stop by for a cup of coffee made your way, goat cheese quiche or any one of their selections of coffee-based drinks, teas, and quick bites. Stay all day to get work done or for a cozy place to hold a business meeting. Co-working space is nearby.
The Perc, 115 West Main St, Lewisville, Texas, (214) 222-1404, perccoffeehouse.com
3. J2 Steakhouse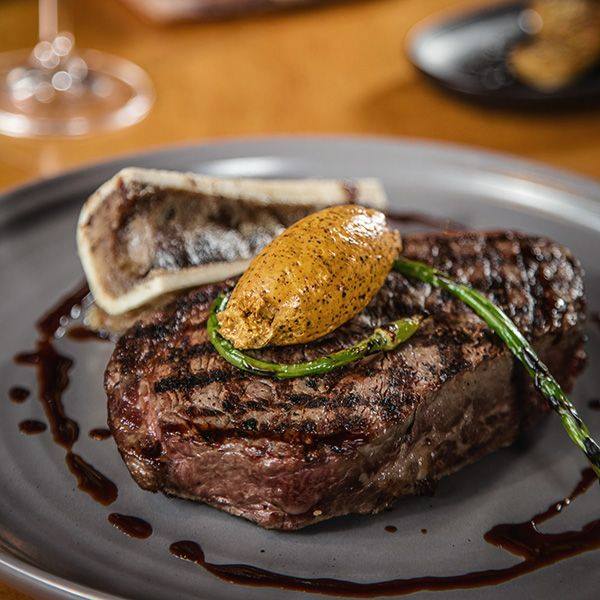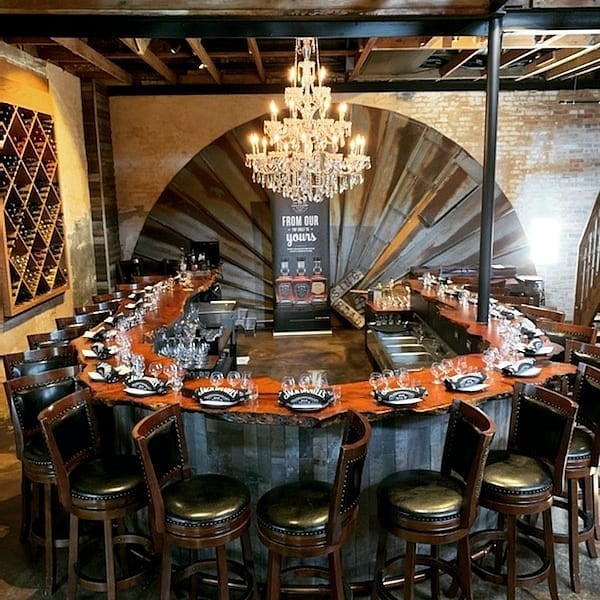 J2 Steakhouse is a new restaurant in a familiar space.
Having opened in the Spring of 2018 by a family who was just as fond of great food as they were of preserving the past, J2 is rich with history. After operating since 1886 as the Lewisville Feed Mill, this Old Town Lewisville staple had seen its fair share of history & reinvention. There is something special about what the Polser family created over 100 years ago that lends itself to preservation.
It's rare to find a restaurant that feels so comfortable in its own right and place – so written into the lore and landscape of a neighborhood and it seems it has always been at that address. Many elements of the Lewisville Feed Mill are on display at J2 Steakhouse.
Today, J2 Steakhouse serves elevated Texas fare with a wonderful selection of dry aged beef in the heart of downtown Lewisville. It is kept up by a staff who strives to maintain an unobtrusive sense of hospitality & service. They have a wonderful $15 steak for lunch, but be sure to try out their wide array of cocktails and spirits while you're there.
J2 Steakhouse makes a great place to host business clients and is convienently located between Grapevine and Frisco, easily accessible from both I-35 and Business 121.
J2 Steakhouse, 119 E. Main St, Lewisville, Texas, (972) 537-5547, J2steakhouse.com
4. Old Town Wine House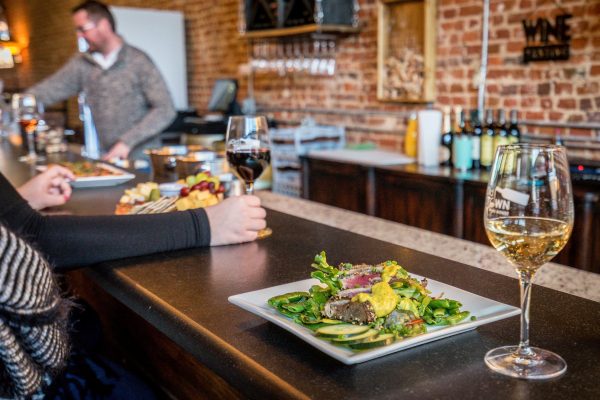 Located in downtown Lewisville, Old Town Wine House embodies the energy & charm of Lewisville with the laid back atmosphere of your dining room.
Designed with a relaxed approach to good food and wine in mind, there's an open invitation to drink, eat, share, and enjoy at Old Town Wine House. They'll even let you have a taste before you commit to glass of wine.
Old Town Wine House, 119 W. Main St., Lewisville, Texas, (214) 222-7900, Lewisvillewinebar.com
5. Irene's Bakery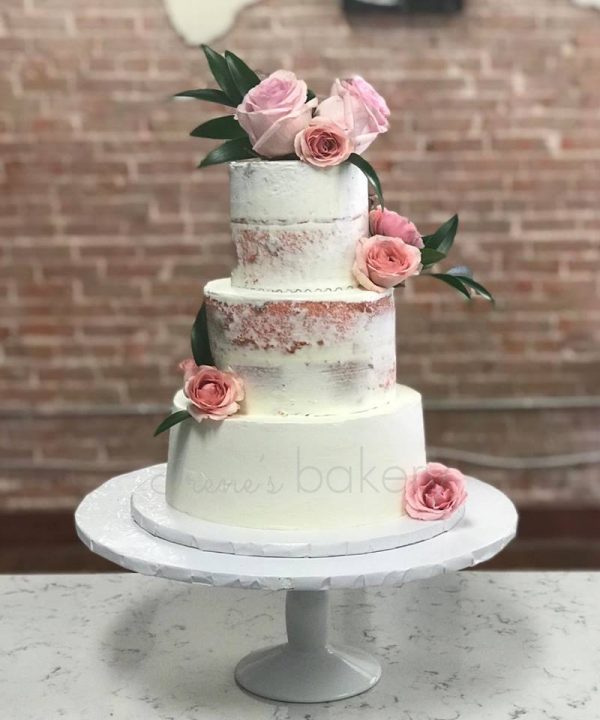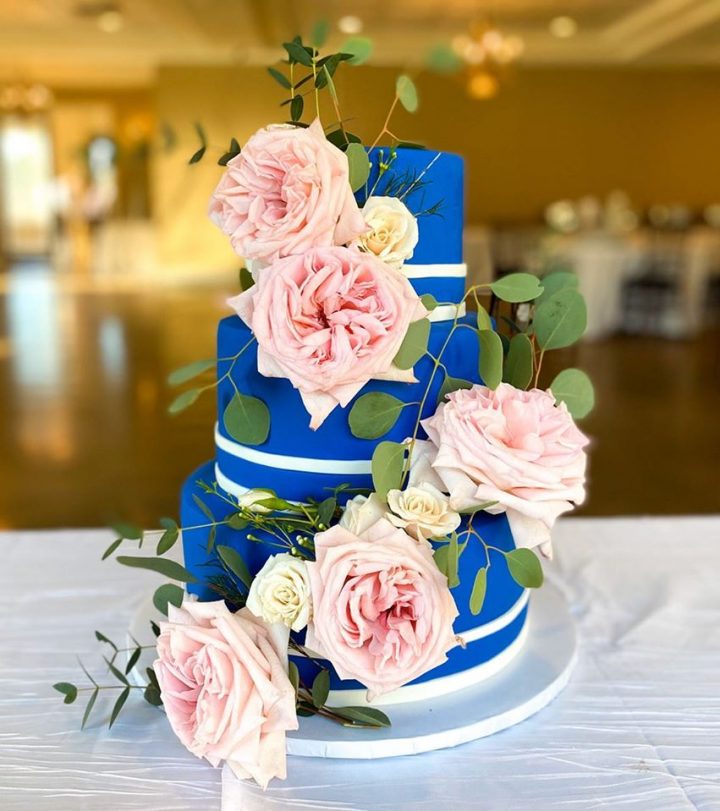 Irene's Bakery is a bakery owned by Irene in Old Town Lewisville. She makes a killer tres leches cake.
Be sure to stop by Irene's Bakery in Old Town Lewisville for custom cakes for any occasion: Weddings, birthdays, showers, bachelor parties, or hey just go ahead and get one for yourself!
Mixing flavors with art to celebrate life, everything is made from scratch with a unique and delicious flavor!
Irene's Bakery, 116 W Main St, Lewisville, Texas, (214) 458-6714, irenesbakery.net
6. Flourish Flowers and Gifts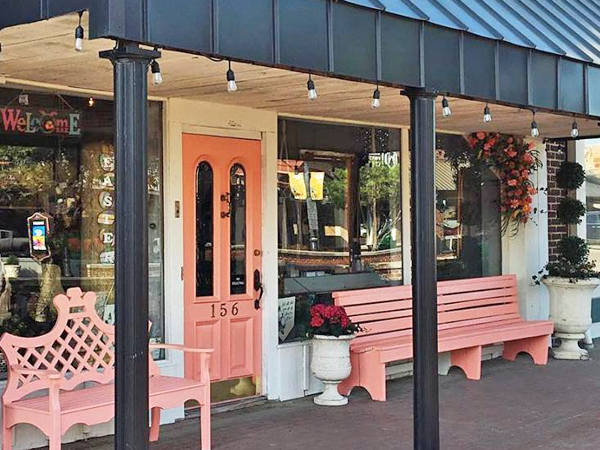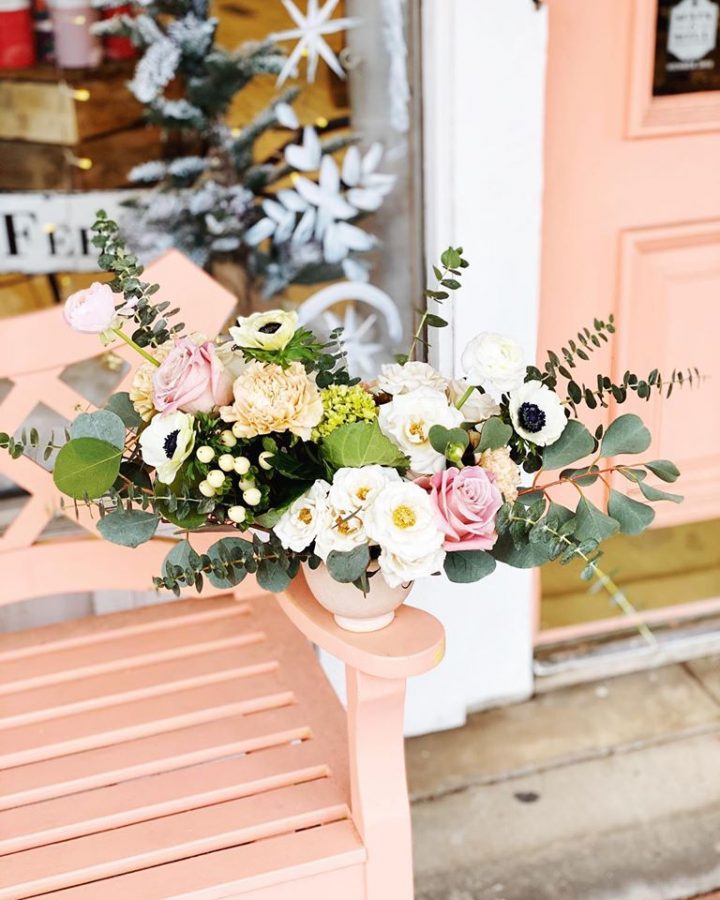 Flourish Flowers & Gifts is the realization of a dream to bring beauty and life to the community and its people through fresh flowers, plants & unique gifts. Flower arrangement began as a hobby for the owner by creating intimate arrangements for friends and decorations for large events.
Flourish's storefront is the ideal setting for its unique character and charm. The shop is located in Old Town Lewisville. With structures dating back to the 1880s it's a fun shopping and dining district with charm and vitality. Flourish's style reflects this nostalgic, farm-fresh, hometown feel.
Flourish Flowers & Gifts, 156 W Main Street, Lewisville, Texas, (469) 464-3020, Flourishflowersandgifts.com
7. Makers on Main
If you are a crafter, then Makers on Main needs to go on your Old Town Lewisville shopping bucket list!
Owners, Kim and Christie, are sisters-in-law, friends, moms, and crafters. "We are part of the Makers movement and believe if it's in your head, your hands can make it come to life."
Makers on Main is a one-stop shop for vinyl and personalization. They carry a large variety of vinyl and are proud to be one of the first authorized dealers of Stahl's Heat Transfer Vinyl in the DFW area.
Makers also has heat presses, blanks, and accessories for sale. Their craft workshop is equipped with laptops, Silhouette Cameos, a Cricut Maker, and heat presses for your use.
Looking for something custom-made? They can even work with you to create the perfect gift that suits your budget and taste.
Makers on Main is more than a store – it's a place where the crafting community comes together to inspire and learn from each other.
Makers on Main, 190 W Main Street, Ste. 102, Lewisville, Texas, 469-240-0368, makersonmain.com
8. Beasley's Fine Jewelry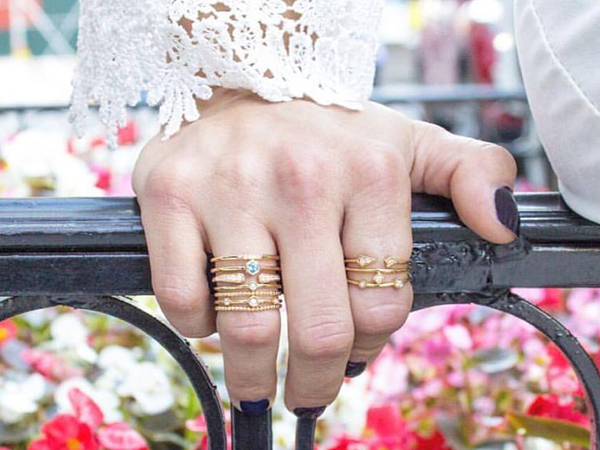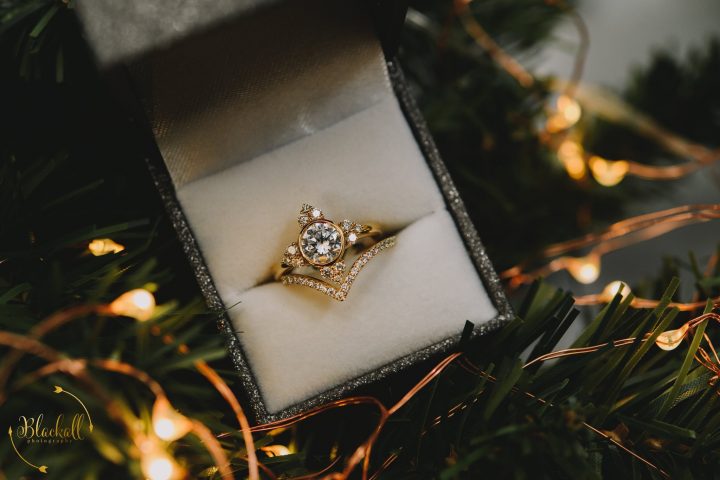 Beasley's Fine Jewelry is an independent jewelry store in the heart of Old Town Lewisville. Beasley's has been family owned and operated since 1948.
They take pride in creating and offering for sale high quality, custom and designer jewelry. Other services also include watch service, clock repair, and the best in local customer service.
Beasley's Fine Jewelry, 177 W Main St, Lewisville, Texas, (972) 221-4641, beasleysfinejewelry.com
9. Bendt Distilling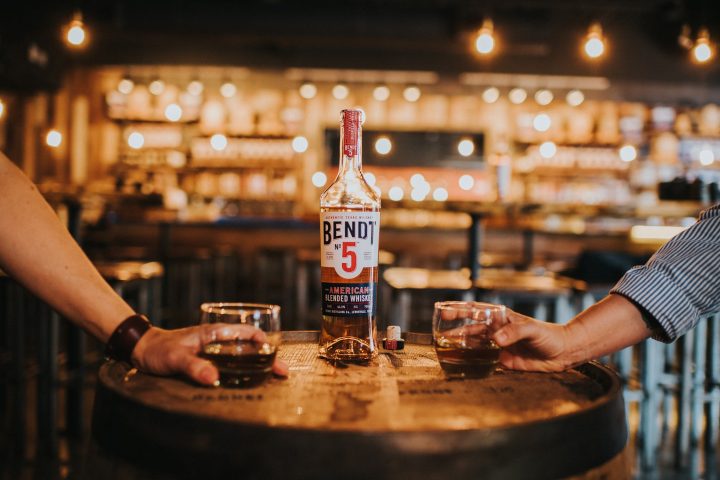 Stylish distillery featuring handcrafted whiskies, guided tours, a craft cocktail bar & live music. Formerly Whitherspoon Distillery, Bendt Distilling Co. has a new name and new drinks to taste for yourself!
Bendt Distilling Co. produces premium handcrafted spirits that stay true to traditional distilling. From grain to bottle, they control every step of the process. Beginning with the sourcing of US made raw materials to on-site fermentation to finally distilling, aging, bottling, and packaging, Bendt makes sure that every drop is of the highest quality.
Bendt Distilling Co., 225 S Charles St, Lewisville, Texas, (214) 814-0545, bendtdistillingco.com
This is What Makes Old Town Lewisville Shopping So Special
There's lots to see and do in the metroplex and we love all the things that make our community unique and interesting.
Let us know if we missed your favorite Old Town Lewisville shopping or dining spot. Where should we go next? Follow and tag us on social media @metroplexsocial #discoverDFW for your chance to be featured!