If there's one thing those of us who live, work, and play in the metroplex know for certain is that the rivalry between Dallas and Fort Worth is strong. People from Fort Worth (what do you call them anyway?) proclaim they're the "better side of the metroplex" while Dallasites laugh at the mere thought of taking Cowtown seriously.
Well Dallas, grab a frozen margarita and take a Big D sip because Fort Worth was just ranked as one of the happiest cities in the entire country…scoring a full 26 points higher than Dallas.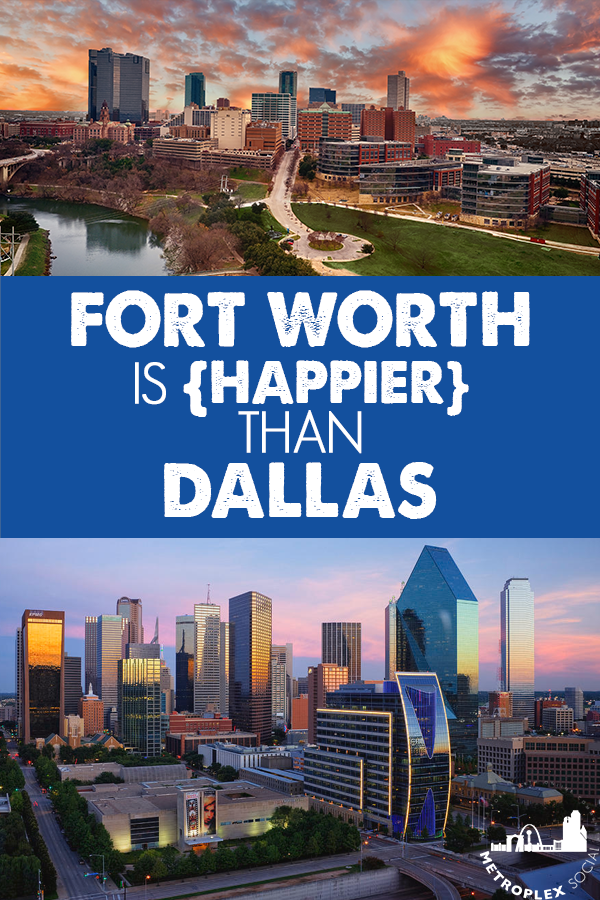 Experts Say Fort Worth is a Happier City than Dallas
According to this new study, Fort Worth is a happier city than Dallas. In fact, Fort Worth came in at #42 overall and Dallas only snagged the #68 spot.
The study surveyed 182 US cities, ranking them based on factors such as emotional and physical well-being, income and employment, and community and environment (have y'all seen the Trinity River lately?). They then evaluated these categories using 31 relevant metrics such as physical health, adequate rest, job satisfaction, income growth, commute time, and available park land.
Fort Worth scored higher in areas such as income, employment, community, and environment, which is why it ranked higher.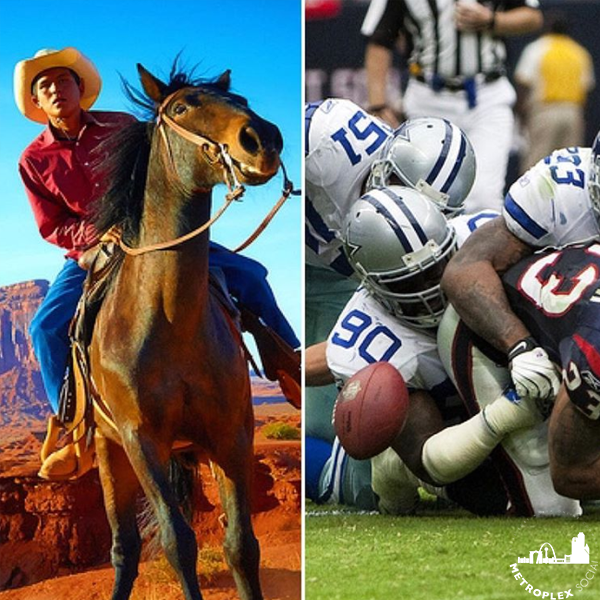 Now that we know who the real cowboys are…let's see how other cities in the metroplex fared.
List of Happiest Cities in DFW
Plano, TX #1
Grand Prairie #7
Irving #31
Fort Worth #42
Garland #47
Arlington #49
Dallas #68
Well, cowboy hats off to you, Plano. Whoever did this study must not have tried to take the Hwy 121 service road in front of Toyota headquarters at 5 p.m. Not happy.
Summary
Fort Worth is officially a happier city than Dallas according to a new study. That's right, life's too short to live in Dallas.
Is this study wrong? Is Plano really that great? Sound off in the comments below.