A Fun Free Zumba and Yoga Event Is Coming To Fort Worth All Summer Long and you've gotta see how awesome it is! What's really cool about these free classes is that they will be held outside at a popular public destination in the heart of downtown Fort Worth.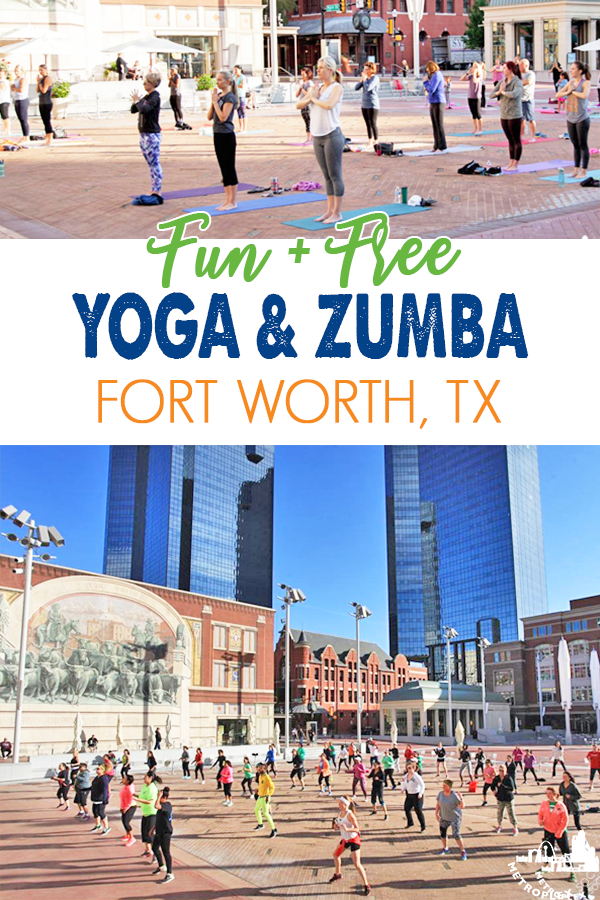 Zumba and yoga are great heart healthy activities that can help you get into shape and tone your body. Both these activities are can help you:
burn more calories
relieve stress
improve your posture
gain more muscle
learn about a new culture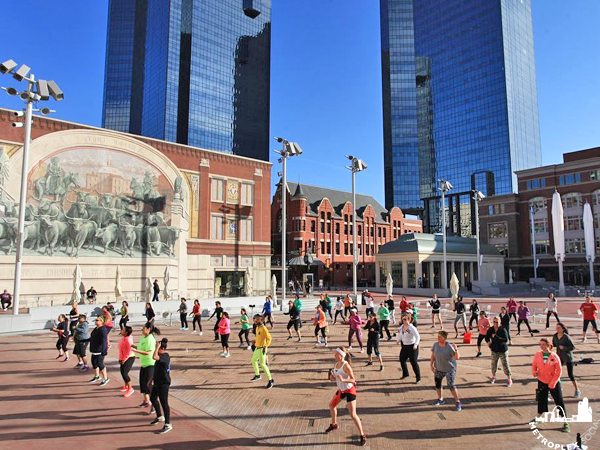 Downtown Fort Worth Zumba and Yoga Class
These free yoga and zumba classes will be held every Saturday from 9:00 a.m. to 10:00 a.m. in Sundance Square Plaza. Sundance Square Plaza is located between 3rd and 4th Street in downtown Fort Worth.
Everyone is welcome no matter their skill level (even beginners) with no registration necessary.
Participants are asked to bring their own mats and filled water bottles.
In case of inclement weather, Sundance Square will post to social media 30 minutes to one hour prior to the class start regarding cancellations. If a class is cancelled, it will not be rescheduled and the next class will be held as listed.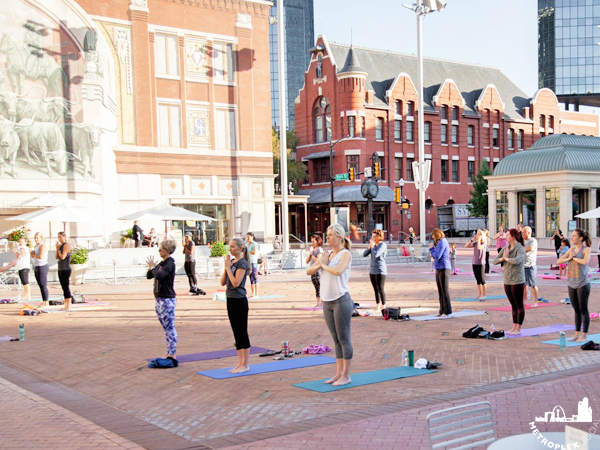 Summary
Sundance Square in downtown Fort Worth will continue its annual tradition of yoga and zumba in the plaza this spring and summer starting April 27.