Even though we can't plan when it'll snow, luckily there are places around the metroplex that bring the snow to us! If you're lucky enough to make your way to Grapevine, the Christmas Capital of Texas, you'll realize the spirit of the holiday season is at arm's length. It's true what they say, "everything is bigger in Texas" and that includes Christmas!
Wondering where the BEST Christmas light displays are in Dallas Fort Worth? Click here to see our favorite DFW Christmas light displays.

No matter the weather, Christmastime brings a certain cheer. We all look forward to the holidays. Time away from the hustle and bustle of our every day lives, the lights surrounding the neighborhood. Who doesn't look forward to those cozy moments we get to experience but once a year?
Seldom do we get to experience a white Christmas in Texas, but when it does snow (like in Grapevine, TX at Christmas), we all get to join in on the fun! Like building a snowman or a surprise snowball fight with friends!
Even though we're used to not receiving much or any snow here in Texas, there's nothing quite like a peaceful morning glancing out the window to a quiet snowfall. I can't wait to visit the Christmas Capitol of Texas! Here's Everything You Need to Know About Grapevine TX at Christmas: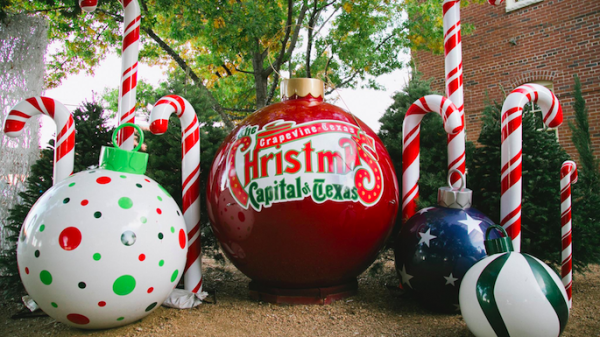 Grapevine TX at Christmas – 'Tis the Season to be Jolly!
Christmas time comes once a year, so don't miss this season's DFW family event opportunities!
Grapevine Christmas Carol of Lights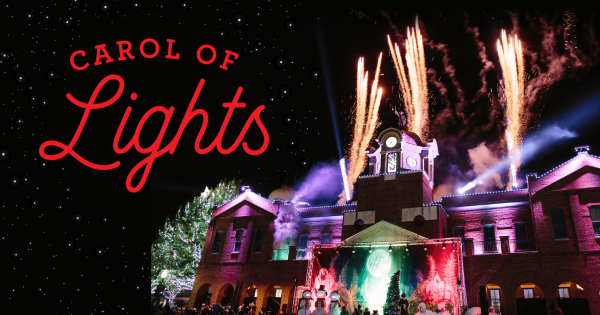 Carol of Lights
Stop by City Hall on November 23, 2020, Activities begin at 4 p.m. and Carol of Lights begins at 7 p.m.
It's a Texas-sized spectacle! Watch as Mayor William D. Tate flips the switch on the Christmas lights in Historic Downtown Grapevine. Take pictures with reindeer, make Christmas crafts and enjoy all the delicious food. We can't wait to see you there!
See These Holiday Parades in Grapevine TX
Twinkle Light Boat Parade – Twin Coves Marina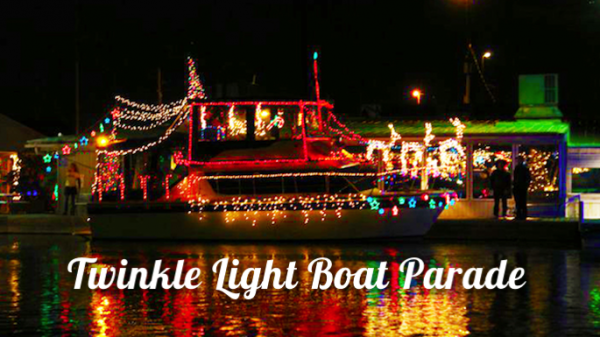 Twinkle Light Boat Parade
November 28, 5:30 to 7:30 P.M. At Lake Grapevine. It's totally free!
Watch as Lake Grapevine shimmers with watercraft's decorated in sparkling lights. Enjoy the parade, beginning at Twin Coves Marina and picks up entries at Scott's Landing and Silver Lake Marina. This spectacular parade will be visible from the shores of Lake Grapevine and Grapevine's park shores. Entry will be free for all to enjoy.
Grapevine Texas Holiday Parade of Lights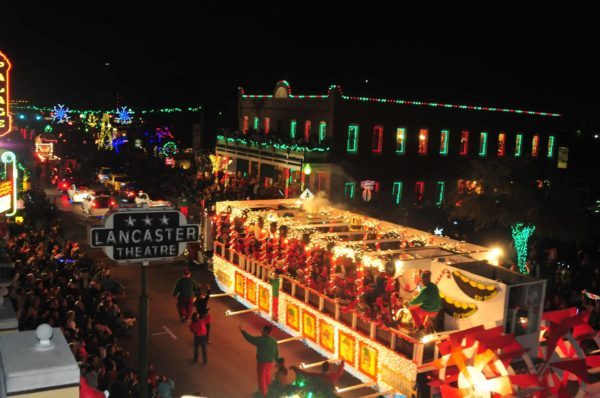 Parade of Lights
The event begins at Historic Downtown Grapevine on Thursday, December 3, 2020 at 6:30 p.m.
2020 has produced a lot of change and, with that, we're excited to announce a new Reverse Style Parade of Lights experience. This year, from the safety of their vehicles, spectators can enjoy the floats, bands and dignitaries that will remain stationary on Main Street. Guests will drive south on Main Street, starting at Northwest Highway, and continue on all way to Dallas Road where the stationary parade will conclude.
Route: Northwest Highway at Main Street, Heading South on Main Street, to Dallas Road or Highway 114.
Grapevine Texas Christmas and Holiday Events
It's everyone's favorite time of year and in Texas, we do it big! Don't miss out on the Christmas Capital of Texas and all its cheery holiday events!
Nash Farm Holiday Events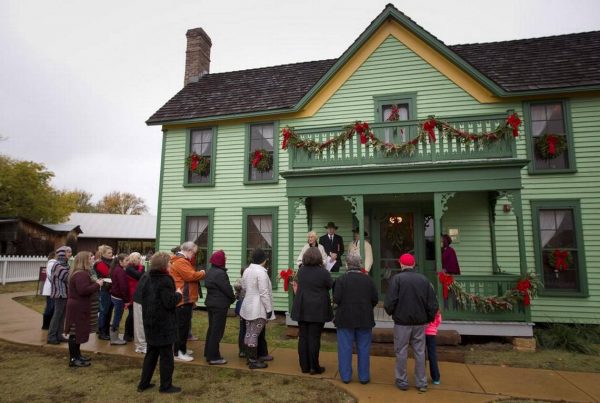 December 12 from 1-4 p.m.
Although the Victorian Christmas Tours are sold out, there's still plenty to do at Nash Farm. Join the Farmstead Christmas Celebration. Get ready to make ornaments, enjoy traditional Christmas music, drink holiday refreshments and more! Admission is $5.00.
Settlement to City Museums Holiday Events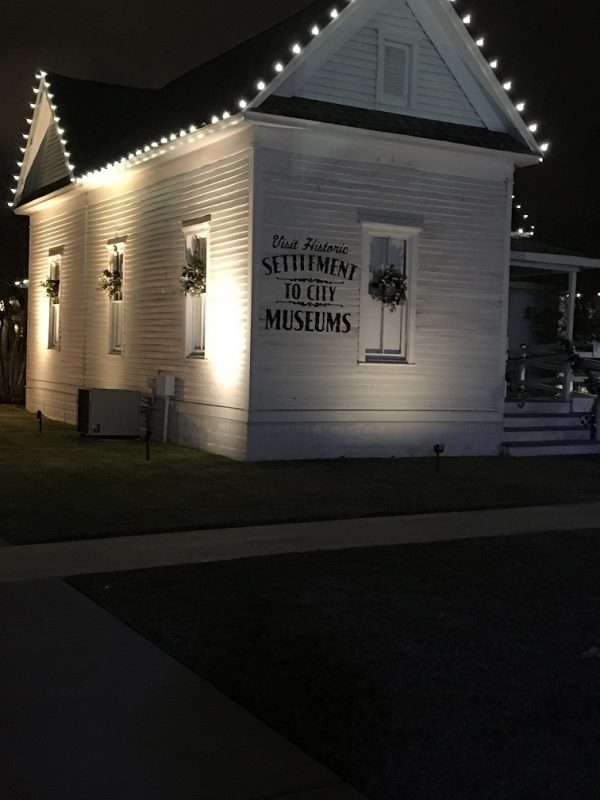 Come enjoy the Christmas festivities like the pioneer Grapevine residents through Victorian-era crafts and activities at Christmas with the Keelings, December 12, 4:30 p.m. $5 per person. Craft and ship off your own Grapevine Holiday-themed Hometown Holiday greeting cards, and construct a true Victorian-era tree worthy decoration at Victorian Christmas Card Making, December 5, 1 p.m. $5 per person. Listen in on a bit of Grapevine history at Tales of a Victorian Christmas, December 22, 4 p.m. $5 per person.
DATES/TIMES SUBJECT TO CHANGE. GET UP TO DATE INFO HERE.
Grapevine Mills Mall Christmas Events
Santa at Grapevine Mills Mall Nov 27-Dec 24, 2020.
Santa makes a festive appearance in a water wonderland amongst the marine life to celebrate the holiday season!
Scuba Diving Santa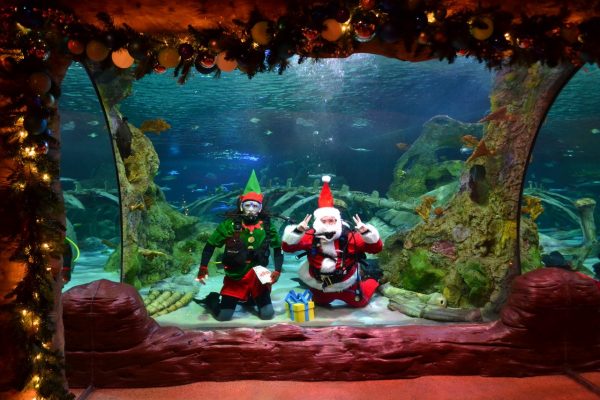 December 13, 16, 20 and 23, 11:30 a.m. Guests can also watch the aquarium's animals snack on holiday treats in the ocean tank at 10:30 a.m. and Stingray Bay on December 12, 19 and 24 at 11 a.m.
Come celebrate with us at SEA LIFE Grapevine Aquarium. Find out if you'll be receiving lumps of coal or presents this year with Scuba Diving Santa.
Grapevine Christmas North Pole Express Train Ride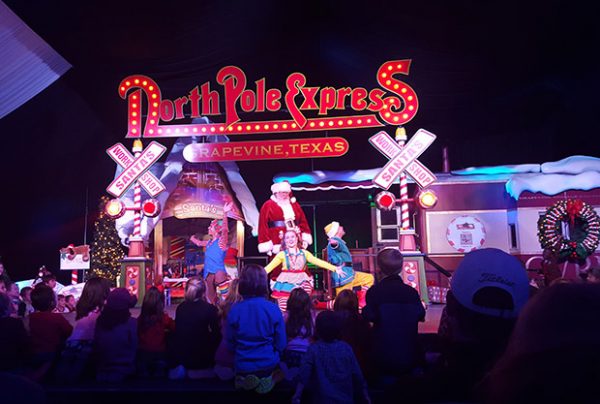 North Pole Express
November 29 – December 23, 2019
Regardless of your age, the spirit of Christmas brings you back to your childhood and what better way to enjoy it than on the Grapevine Vintage Railroad's North Pole Express? Being greeted by Santa's elves while enjoying a mug full of Santa's special Frosty Chocolate Snow Milk will make anyone feel like a kid. So, get your tickets and go on an adventure you and your family won't forget!
Downtown Grapevine TX at Christmas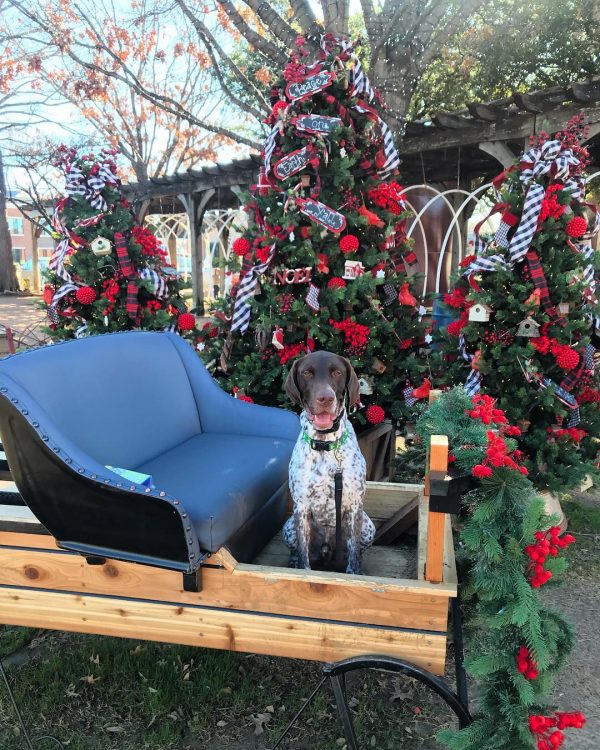 Grapevine transports you into a Christmas wonderland with its quaint downtown location filled with lights, music, and a plethora of decorations to inspire your Instagram feed. So, grab a cup of hot cocoa at Re-defined Coffee, take a picture at the Kissing Booth and walk through the town to see this Christmas wonderland!
ICE! at Gaylord Texan in Grapevine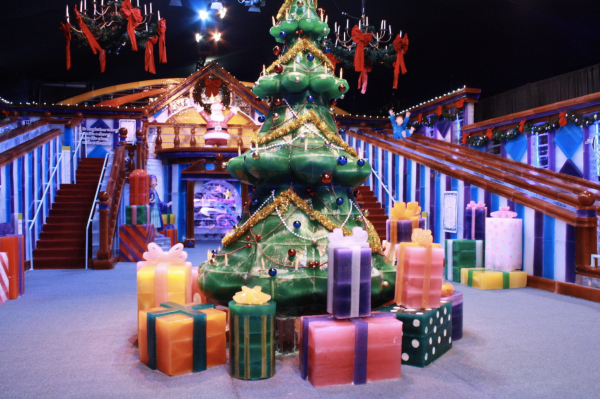 If there is one thing you can't miss out on, it's ICE! At Gaylord Texan. You are transported to the North Pole with nearly 2 million pounds of ice surrounding you in the form of life-sized ice sculptures and ice slides for all ages. The lights alone turn this Grapevine attraction into a magical experience for the whole family to enjoy.
November 13, 2020 through January 3, 2020
Lone Star Christmas at Gaylord Texan
DATE: January 3, 2021
Snowland at Great Wolf Lodge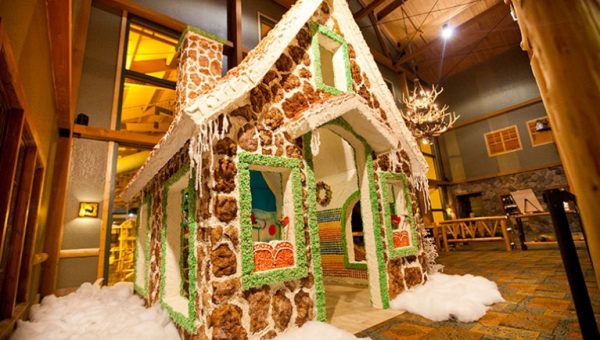 Snowland at Great Wolf Lodge Grapevine, TX
November 29, 2020 – January 2, 2020
Take the Holiday season to the next level and book a memorable stay at the Great Wolf Lodge, where all guests have surrounded by the daily indoor snowfall – right outside your door!
Whoville in Grapevine Texas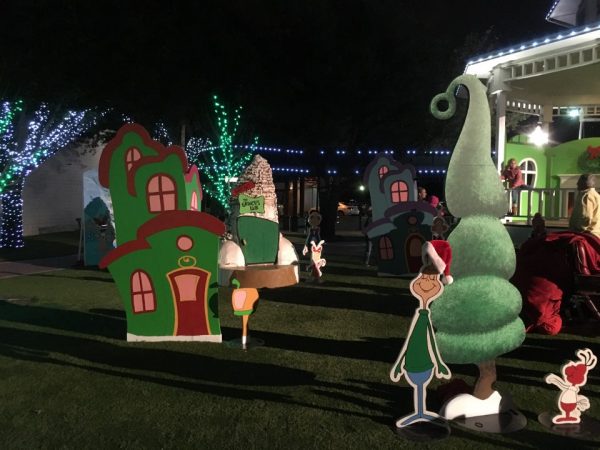 Whoville in Grapevine
January 10, 2021. Visible at dusk.
Come and experience the Whoville at Grapevine's Town Square Gazebo! This exhibit is featuring Who-houses, a Who-post-office and plenty of cut-out Whoville characters.
Grapevine Christmas Farmers Market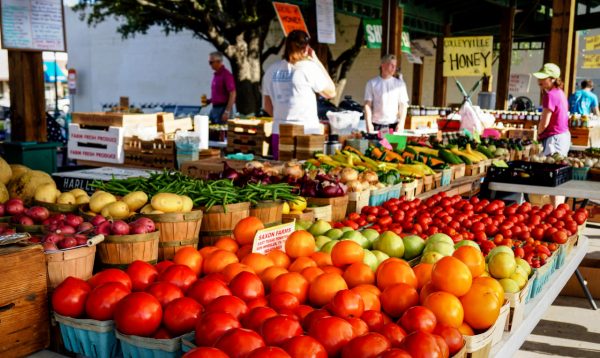 Grapevine Christmas Farmers Market
Open Fridays and Saturdays, mid-April through mid-October, from 9 a.m. – 3 p.m.
Pick up a few fresh flavorful locally grown produce, sweet treats, local cheeses, nuts, gift baskets and much more at the Town Square Gazebo!
Grapevine TX – Christmas on Main
Photo Credit: grapevinetexasusa.com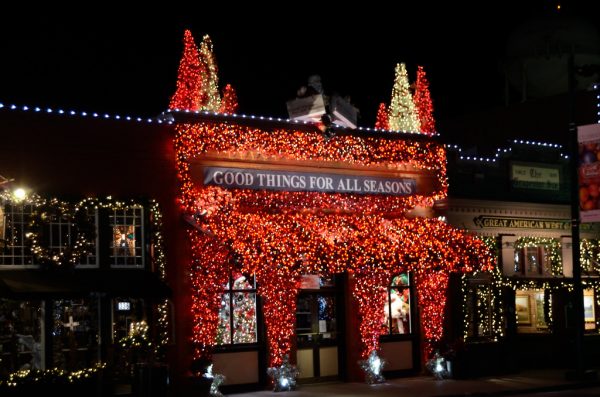 Christmas on Main
So are you ready go onboard of a tractor-drawn wagon and ride around to experience the gorgeous Victorian-style buildings? Decked out in ribbons, bows, wreaths and all the Christmas decor, it's definitely a sight to see!
Enjoy the beautiful backdrop of the Victorian-style architecture adorned with flowing ribbons, cheery bows, and lush holiday wreaths sparkling with twinkling lights, guests of all ages can enjoy the beautiful Christmas scene.
See the full list of Grapevine, Texas events HERE.
You Can Have the Very Best Christmas in Grapevine TX
Take a step back in time this Holiday season and have a holly jolly Christmas in Grapevine TX! You definitely want to add these DFW Christmas events to your holiday list!
Are you ready for a holly, jolly Christmas? Be sure to share your experiences and pictures with us by tagging us social media @metroplexsocial once you visit The Christmas Capital of Texas!