People right now are watching online videos to make purchasing decisions. One of the smartest and most cost-efficient ways you can leverage this is to start making live videos. Keep reading as we reveal 3 Days to Live Video Success with this live video how to guide!
You might also be interested in How Online Articles Bring You CUSTOMERS. This guide reveals 3 Actionable Steps You Can Take Using Online Articles to Get Customers Right Now.
==> CLICK HERE to have the notes from this article emailed to you so you can start using live video to get more customers today.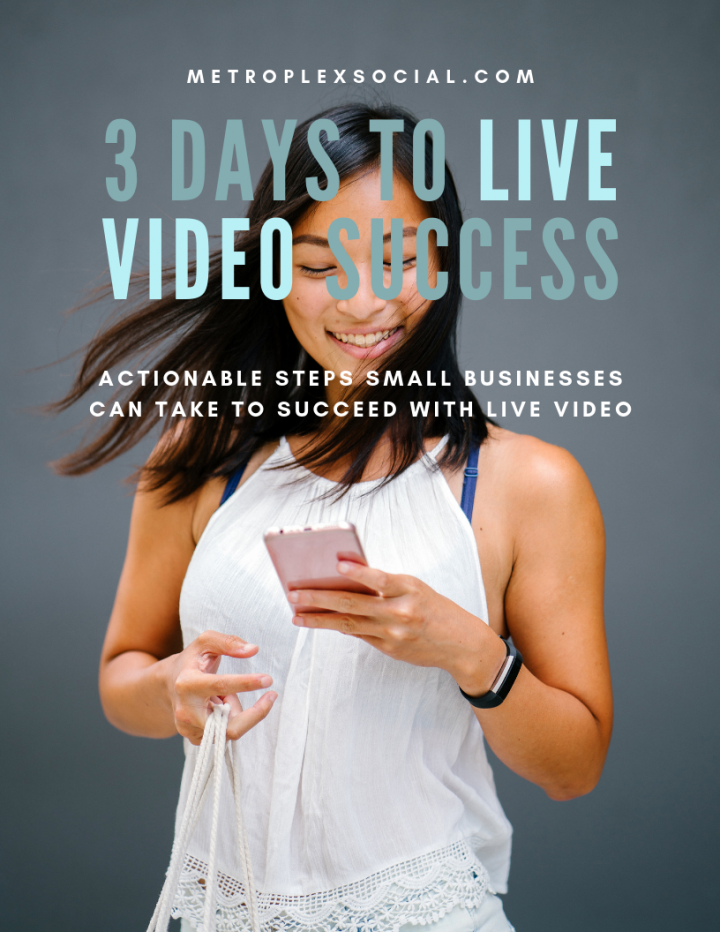 PURPOSE of this Live Video Guide:
Help you understand the benefits of LIVE video for your local business.
Give you actionable tips to follow to maximize your success with live streaming.
Get you started with LIVE video in 3 days.
Now, you might be thinking that live video just sounds way too intimidating…"What if I mess up?" or "What if I look stupid?" I used to think the same things (sometimes I still do), but that's part of what makes live video so relateable and gets people coming back to watch more!
The hardest part about live video is getting started. Once you go live a few times, it will feel natural to you. Plus, you're going to have so much fun doing it!
Quick Facts:
–> People spend  3x more time watching live videos than pre-recorded ones.
–> 67% of audiences who watched a livestream made a related purchase.
–> Live video also get more shares, comments, and interactions than video that is not live.
Of course, there are other marketing methods your business should use to get customers, however in this article we will be focusing on live video.
The awesome thing about live videos is that it is shareable content. The chances for more potential customers to hear about your local business organically (read: doesn't cost a dime) is possible when you regularly go live online.
Here's the small business marketing steps your company can take to have a first successful live video in the next 3 days: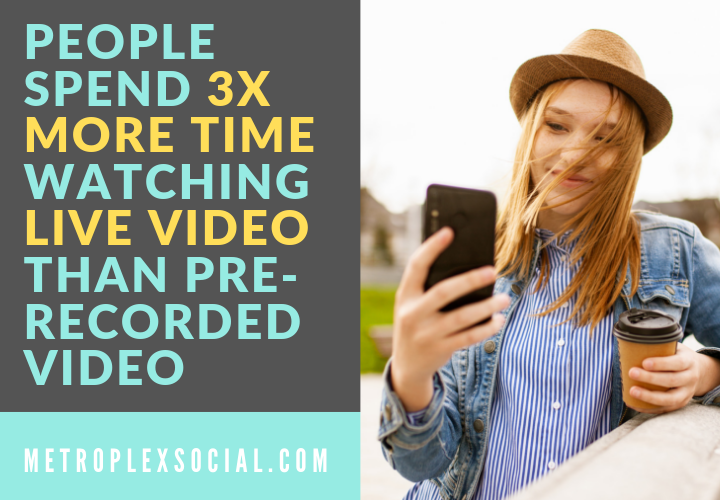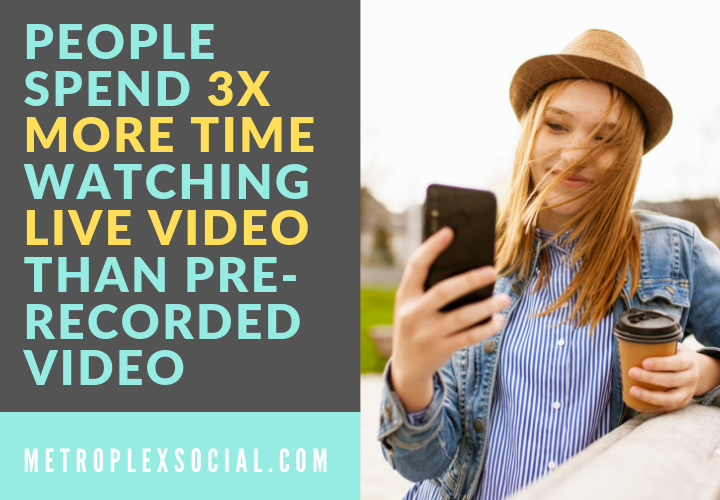 How to Get Started with Live Video for Your Business in 3 Days
You don't need a bunch of expensive tools to have a successful live streaming experience, but you do need to avoid a few things.
What You Need to Get Started with Live Video:
A stable internet connection.
A smartphone or webcam. You do NOT need fancy equipment.
A platform to go live on such as Facebook, Instagram or YouTube.
Things to AVOID with Live Video:
Messy background. Clean up!
Noisy location. Go somewhere quieter.
Bad language. It's a good idea to avoid using offensive language during your live videos.
Polarizing topics. This is the surest way to turn off your viewers and could even get you removed from Facebook, Instagram, and YouTube.
Selling on your personal profile. Another way to get you banned from Facebook if your competition reports you.
Playing music in the background. Facebook's systems are sophisticated enough to tell when copyrighted music is being played. They will SHUT DOWN your live stream and could even BAN you from live video altogether.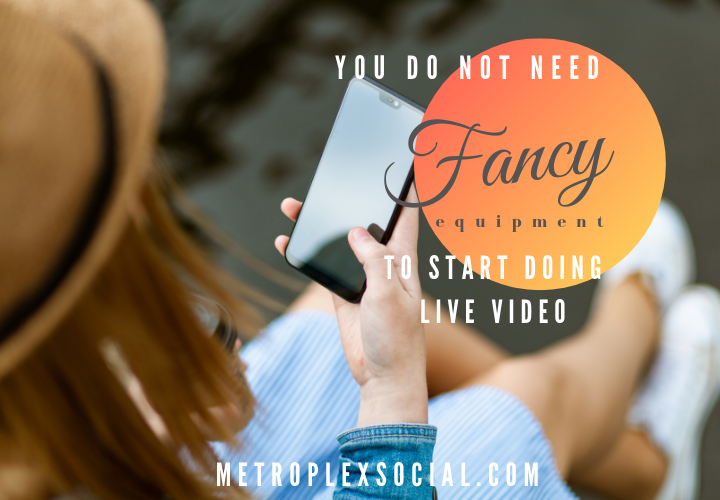 How To Create ENGAGING Live Video
In order to be successful with live video you need a plan to increase engagement, and trust me this isn't as hard as it sounds. Here's a quick summary of why engagement matters with live video, along with four tips to make your live video engaging on the first try.
Why Engagement Matters
More people will see your live video.
Develops a meaningful relationship with customers and prospects faster and more effectively than produced video.
Builds "know, like, and trust" which is what gets people to buy from you.
Keeps you top-of-mind when a prospect is ready to buy.
Builds customer retention and keeps current customers buying from you.
How to Make Your Live Video Engaging
Ask a question at the beginning of your live video that gets your viewers to comment. This can be a FUN question!
Call out viewers as they join your live stream.
Hook your viewers in the description of your live video that entices them to watch.
Recruit "Ringers" who will participate in your video when you go live. This helps keep the conversation going and encourages more people to participate.
Ask a Question
Ask a question at the beginning of your live video that gets your viewers to comment.
Periodically ask the question during the live stream.
Wait until the end to answer.
Example Questions:
What do you think is the ONE thing people forget to do when getting a house that's leaving thousands on the table every year?
I was at a lunch meeting today and was offered two choices as a side. Would you rather eat ratatouille or grits? (FYI: I actually asked this question before with lots of engagement.)
Call Out Viewers
Call out viewers as they join your live stream.
People LOVE hearing their own name!
Say, "Hi Sarah! So nice to have you here."
Say, "Hello John, Susan, Mike. Good to have you here!"
If you have regulars that join your live videos, make sure you pay extra attention to them.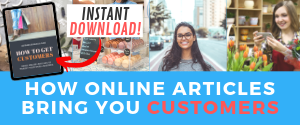 Hook Your Viewers
Hook your viewers in the description of your live video that entices them to watch.
Creates curiosity and drives them to watch your live stream.
Examples of Effective Hooks:
"This is the ONE thing that motivates me every day to get out and crush it."
"I have Jerry Jones with me today and we're talking about football!"
"3 Things You Don't Know About Sara's Donuts, but SHOULD."
"I can't believe I actually did this today. Can anyone relate?"
Recruit Ringers
Recruit "Ringers" who will participate in your video when you go live.
Get 1-5 people you know to join your live video. These people should be people you know, like, and trust such as a business partner, friend or colleague.
Benefits of Recruiting "Ringers":
Drives more engagement for your live stream.
Helps more people see your live video.
Prevents awkward moments when you don't know what to say.
Ringers can answer viewer questions.
Keeps the conversation going on your live video.
Encourages more people to participate in the conversation.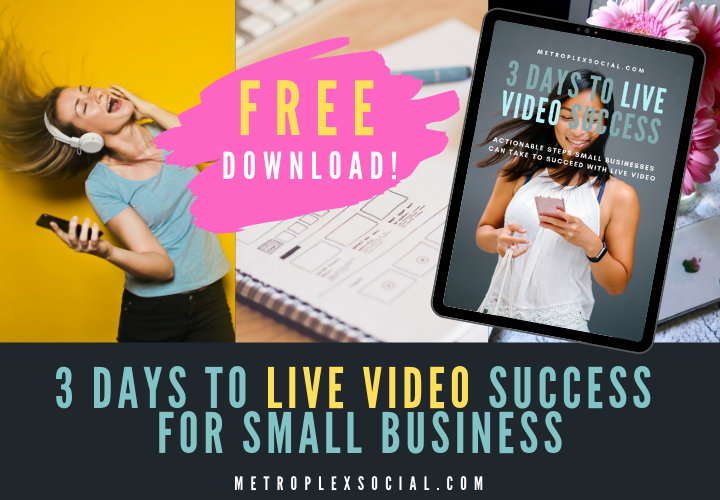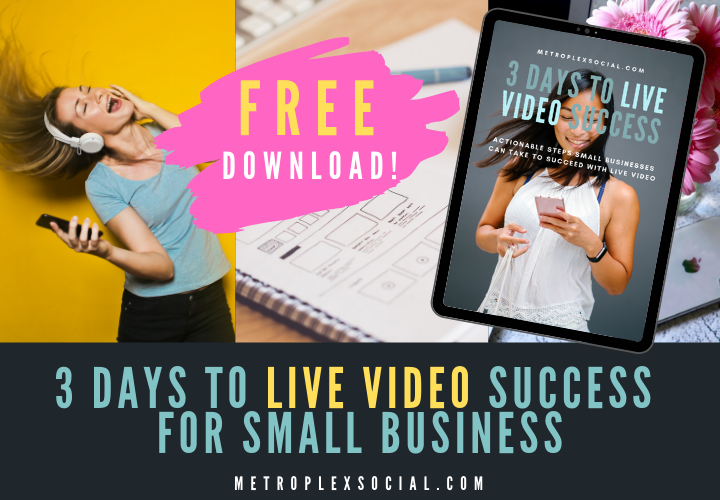 3 Live Video Topic Ideas
Here's three live video topic ideas that you can use, along with several examples for you to copy.
Live Tours
Live Q and A's
Live Interviews
Live Video Tours
People love watching behind-the-scenes views! Giving a live tour is one of the most effective ways of engaging your customers and prospects.
LIVE TOUR IDEAS:
Tour of your office or store.
Tour of your favorite local businesses.
Tour of a local place of interest.
Tour of an event, trade show, or conference you are attending.
Live Q and A's
Live Question and Answer or "Ask Me Anything!" sessions give viewers the chance to ask all their burning questions. They also position you as an expert in your field. You should plan your Live Q + A session with questions just in case viewers don't ask any so it's not an awkward experience.
LIVE Q + A IDEAS:
What questions do you have about my product or service?
Ask me anything about my upcoming event.
Common misconceptions about ______________ and what actually happens. What questions do you have?
Ask me anything about my dog. (This is a FUN way to get viewers engaged!)
Live Interviews
One of the funnest things about live interviews is that it's almost like eavesdropping on someone else's conversation. Live interviews also give listeners the opportunity to see another side of the interviewee which drives curiosity.
LIVE INTERVIEW IDEAS:
Interview your employees and colleagues.
Interview local business owners.
Interview public leaders.
Interview your followers.
Interview random strangers. That could be FUN!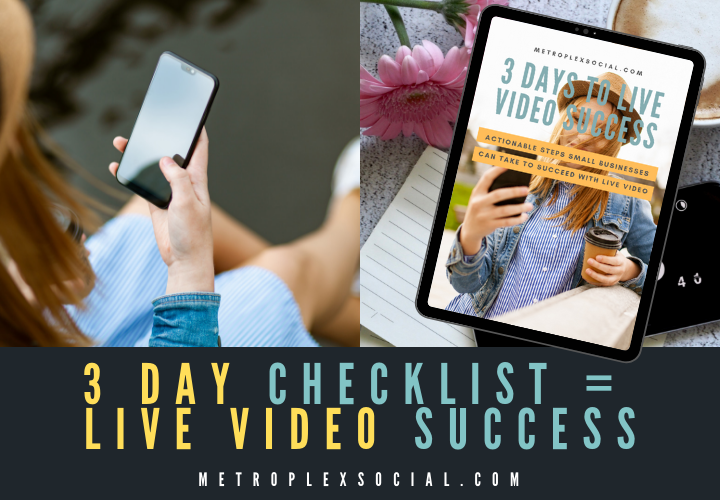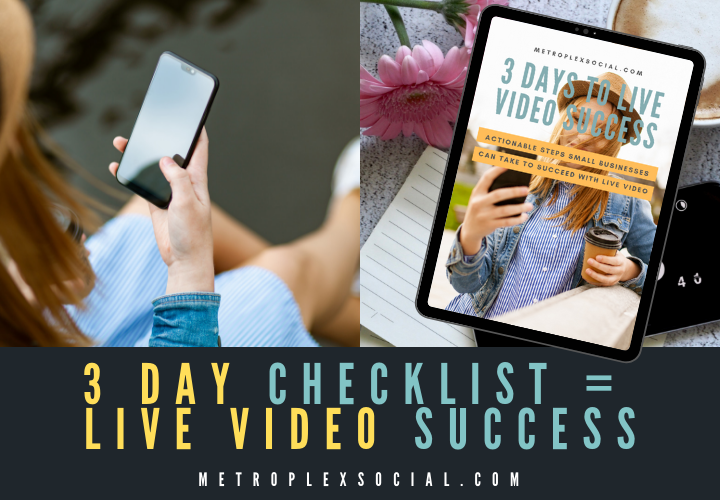 3 Day Checklist to Get You Started with Live Video
The hardest part is getting started.
Day 1
Get your equipment ready.
Decide which platform you are going live on.
Decide where you're going live and have a backup location just in case.
Check that there is a stable internet connection at the location.
Day 2
Decide which topic idea to use for your live video.
Decide what your hook will be.
Create a list of talking points or questions to ask during the live stream.
Ask 1-5 people to be ringers for your live video.
Day 3
Fully charge your phone's battery or make sure your webcam is working.
Check your internet connection.
Ensure where you are going live is free from distractions and noises. If not, use your backup location.
YOU ARE NOW READY TO GO LIVE!!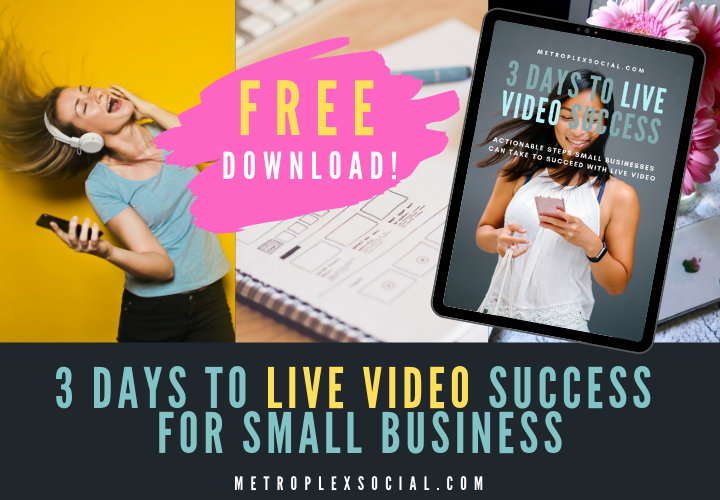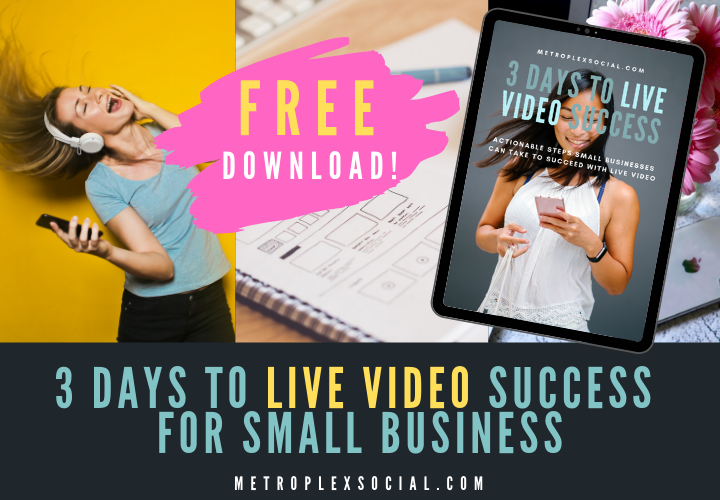 Live Video Helps You Get More Customers
Live video is a great way to build trust with your network and turn prospects into paying customers.
We call strategic live videos "video marketing." What makes live video so advantageous over traditional produced video is three-fold: not only are live videos time saving and cost effective, but small businesses can leverage this marketing method for its shareability factor.
You just need to make sure that your live video plan appeals to your target customer and that you are reusing the content in some way to get the most out of it.
Are you a business wanting to connect with more customers through video? Drop us a line at [email protected].
CLICK HERE and we'll send you the notes on How To Get Started With Live Video In 3 Days.
You may also be interested in our other guide all about How Online Articles Bring You More Customers.