I was quickly reminded last week when my hairdresser handed me a mimosa just how much I love this brunch cocktail. Sex and the City made boozing before noon socially acceptable with brunch, and certain morning only cocktails can be an excellent way to start the weekend. Ready for bottomless mimosas at home? Keep reading How to Make the Best Mimosas…
Also be sure to check out our roundups of the Best Brunch Spots in DFW and our list of 10 Upscale Restaurants in Dallas Fort Worth.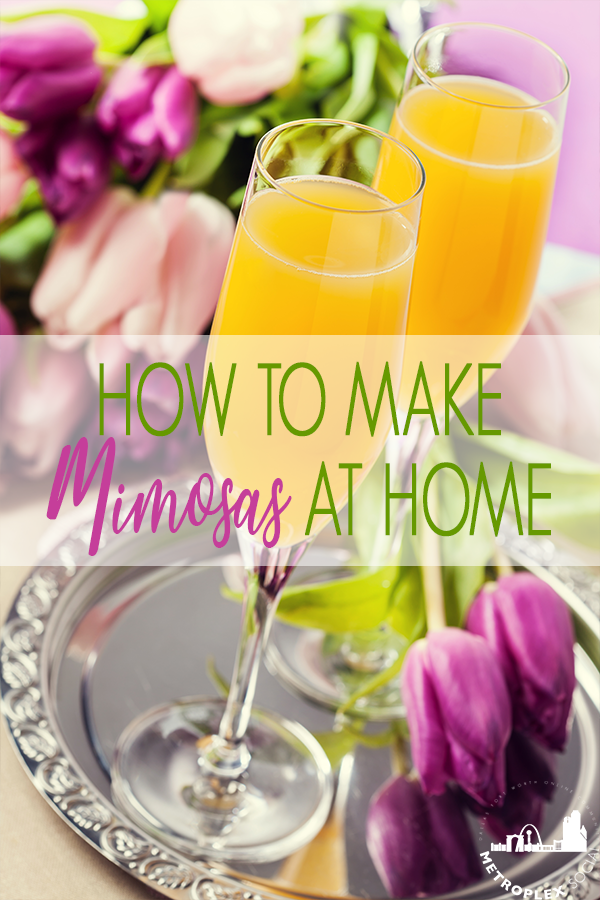 My favorite brunch spots in DFW offer mimosas from 10am on, which can be enjoyed between coffee refills and poached eggs. Heaven I'm straight up telling you. This favorite mid-morning cocktail blends champagne or wine with sweet orange juice. Some say that fresh-squeezed orange juice makes for the best mimosas, but for me any good quality, pulp-less orange juice will suffice. Here's How to Make the Best Mimosas at Home: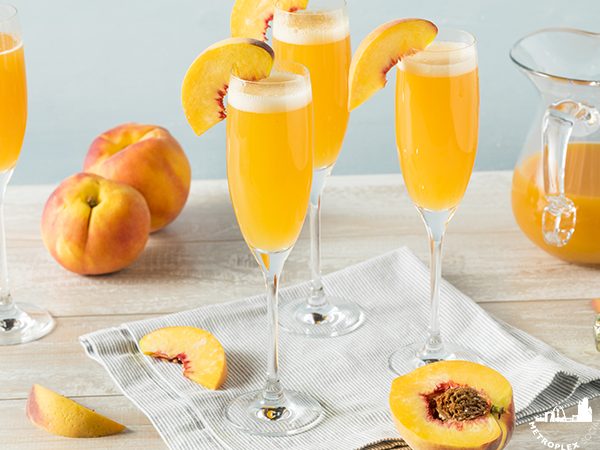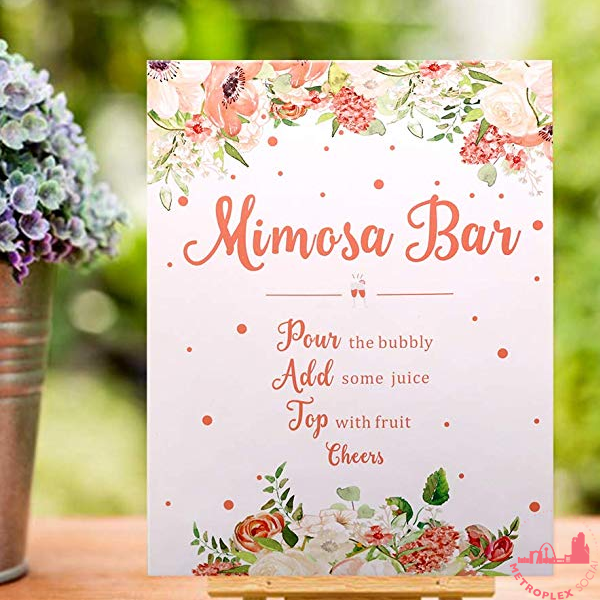 How to Make the Best Mimosas
There are only a few ingredients needed to make mimosas, so feel free to splurge for the sake of quality.
Mimosa Ingredients
Sparkling wine or Champagne
Orange Juice
Optional extras like vodka, Grand Marnier, Chambord, and even whiskey
Mimosa Directions
Fill a champagne glass half-way with sparkling wine or champagne. Add an equal amount of orange juice without the pulp. It is important not to stir your champagne as this will cause your mimosa to go flat. Sip to enjoy.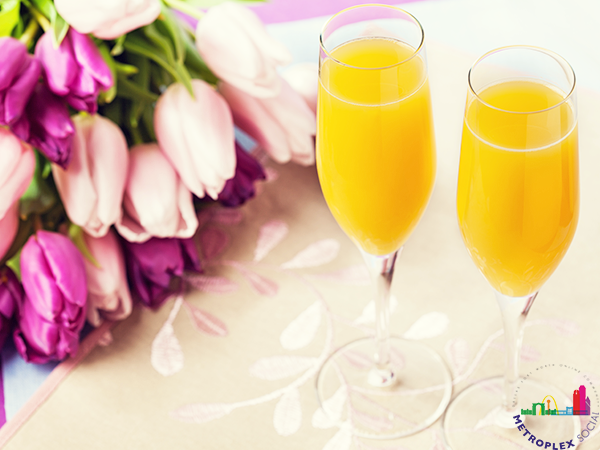 Making Mimosas for a Crowd
Having a few friends over and wondering How to Make Mimosas for Crowd? Here's a couple quick tips on how to make the best mimosas for a crowd. The first thing you'll want to do is make sure you have a pretty pitcher to serve mimosas from. If you're having more than 4-6 guests over, then it may be a good idea to create a mimosa bar instead.
How to Create a Mimosa Bar
Make celebrating even more fun by creating a mimosa bar where guests can make their own mimosas. You'll want to make sure to purchase enough sparkling wine or champagne to serve your guests–because a good hostess never runs out of wine. Most guests will drink 2-3 mimosas, so if you have a party of 20 that means you will need to buy 6-8 bottles of wine, plus another 2-3 large bottles of orange juice. Compare ounces to make sure you're buying nearly equal amounts.
You can even mix mimosas up a little and offer other juices for mimosas as well, such as pineapple, mango or even pomegranate. Just lay all your ingredients and serving glasses out buffet style with instructions written on a board so guests can serve themselves. Make the mimosa table pretty by decorating with fresh flowers, a pretty tablecloth, and enough napkins for everyone.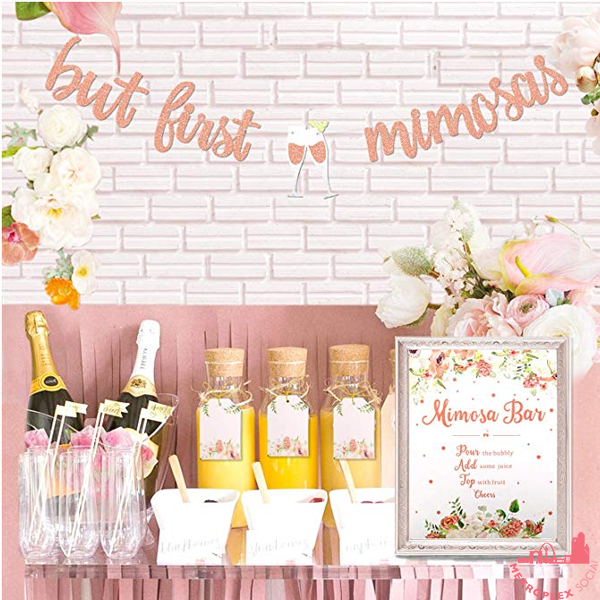 Summary
Mimosas are the perfect brunch cocktail to start your weekend. Gather your girlfriends because Here's How to Make the Best Mimosas at home!
As an Amazon Associate I earn from qualifying purchases.