Do you think the idea of a night out in your pajamas sounds amazing? Do you love giving back to those in need locally? You'll be over the moon to hear about this weekend's Onesie Party In Denton! With live music, drinks, and a onesie contest, this charity event will leave you feeling warm and fuzzy in more ways than one.
Related: Check Out These Awesome Indoor Activities In DFW This Winter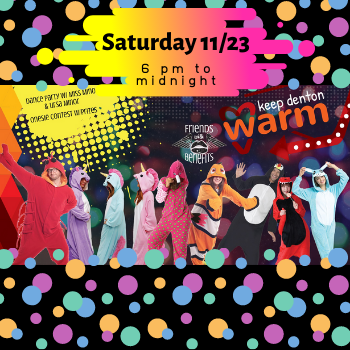 As the winter starts coming in stronger, DFW locals are trying to find fun ways to stay warm. It's great being able to enjoy a great burger from a local joint, good tunes, and do it all for an admirable cause! We're all going to have a awesome plans this weekend thanks to Friends With Benefits and their Keep Denton Warm Charity drive! Here's everything you need to know about this Onesie Party in Denton: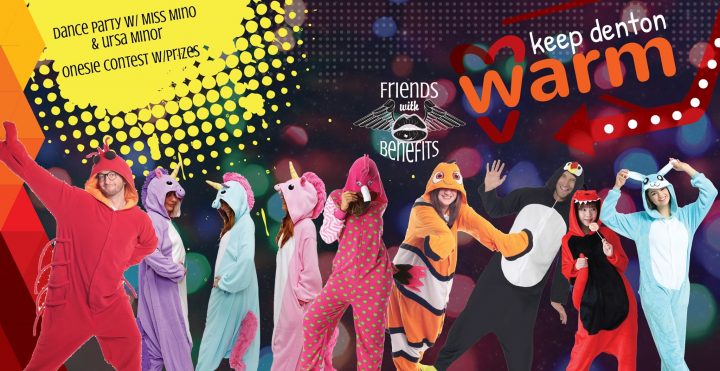 Keep Denton Warm Charity Onesie Party In Denton
Keep Denton Warm is a clothing drive that collects winter clothing yearly to donate to those in need. The warm clothing is given to Our Daily Bread, a downtown nonprofit that provides food from their soup kitchen, as well as various other helpful services to those in need. The main articles of clothing that are requested are coats, blankets, and socks that are in good condition.
The onesie dance party is just a way to celebrate the end of Keep Denton Warm every year, and provide a location to drop off your final donations! You can even participate in their onesie contest for a chance at the grand prize. The best part is that this event is totally free as long as you bring a donation with you, so what are you waiting for?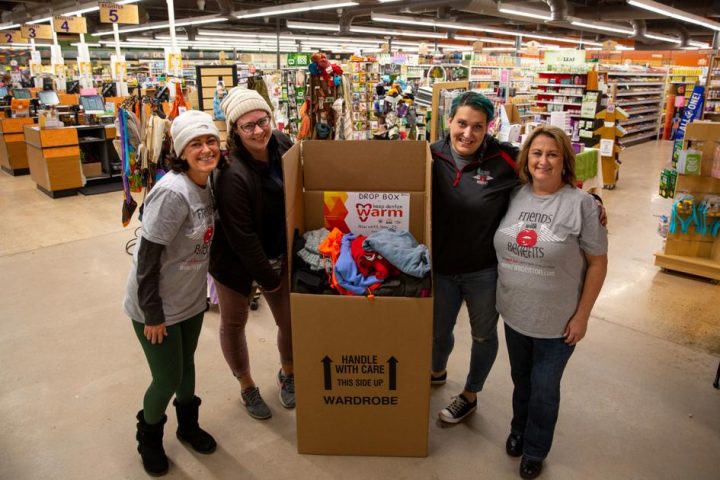 Dance Party In Denton Details
What: Dance Party where guests 21 and over can attend and wear a cute onesie to participate in a onesie contest!
Where: Harvest House in Denton, 331 E Hickory st, Denton, 76201
Why: To celebrate another successful Keep Denton Warm clothing drive by Friends With Benefits.
When:11/23 At 6pm, with the onesie winner announced at 10pm!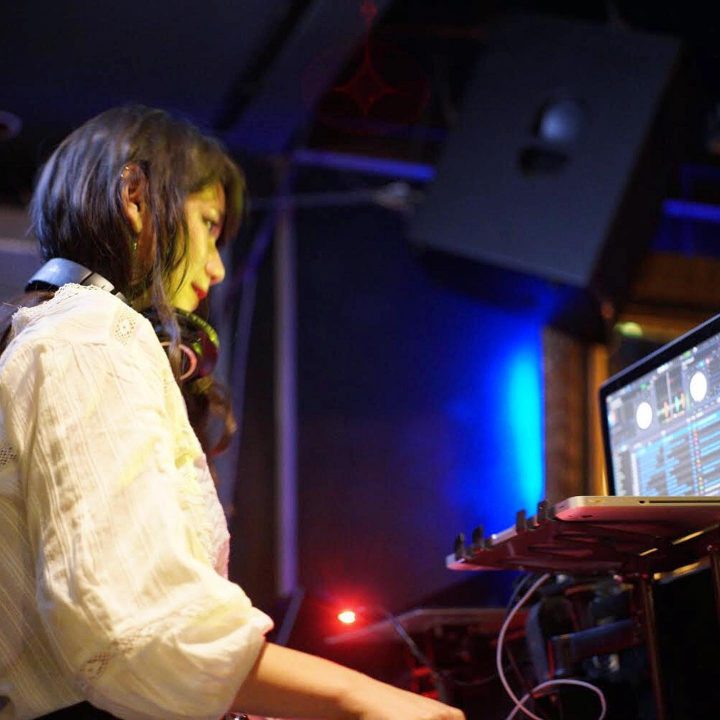 Harvest House – Onesie Party In Denton
Harvest House has been a favorite for Denton locals for years! A great chill spot for live music and local talent makes for just another reason to stop by the pajama party this weekend!
The performers for the onesie party are Miss Mino from 6pm-8pm, and Ursa Minor from 8pm-12am.
What To Bring
Our Daily Bread says that during winter season, and really anytime you donate clothing, it is best to focus on things that can be used during the current season. For the Keep Denton Warm drive they would mostly need warm clothing, coats and jackets, or things that can be easily layered to create warmth. Socks and blankets are also a big necessity. Make sure you bring a donation in order to get into this awesome dance party!
Check Out This Charity Onesie Party!
Bring all your friends out for a great cause this Saturday! Tons of dancing, great drinks, and so much more will make for a night full of fun And the perfect way to stag snuggled up.
Will you be at this onesie party? Make sure to tag us @metroplexsocial!