Are you ready to be transported to the 1920's, where prohibition is in full force? Are you ready for a night out that involves passwords and secret entrances? Keep reading, because this list of speakeasies in Dallas Fort Worth is perfect for you!
Looking for an awesome bar to try out? Check out this trendy jazz themed rooftop bar in Dallas.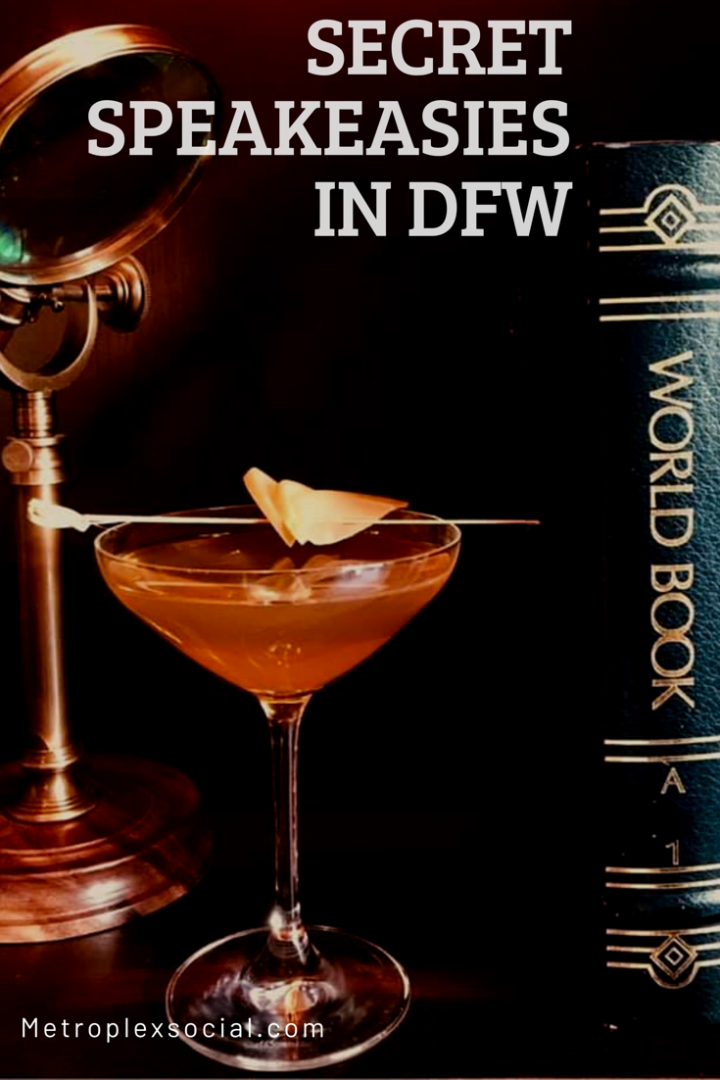 DFW has no shortage of bars and clubs to visit for a night out, but sometimes you've got to spice things up a bit! You're going to want to start looking for the passwords online after hearing about these secret, hidden drinking spots in Dallas. Luckily, this list will help you know what you're looking fo! Here's 11 speakeasies In Dallas Fort Worth You've Got To Sneak Into: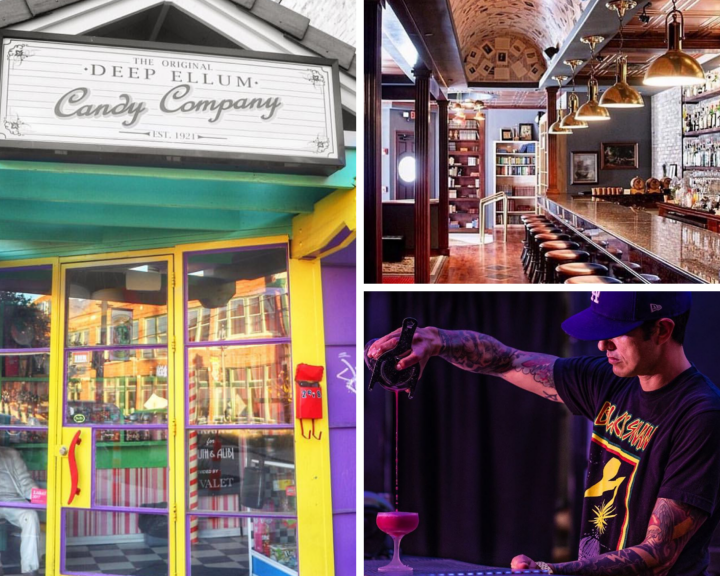 These Secret Speakeasies In Dallas Will Have You Searching For the Entrance!
Start looking for code words and asking around about secret doorways, because these awesome hidden bars are experiences you cannot miss!
Thompson's Bookstore – Fort Worth
Although it might look like your average bookstore, Thompson's is anything but. Find the right bookcase and you'll walk into a gorgeous speakeasy! Check out a book while you're looking.
Address: 900 Houston St, Fort Worth 
Secret Entrance: Bookcase in the back
Black Swan Saloon – Speakeasies In Dallas
Make your way to of the most chill bars in Deep Ellum. The bartenders are dedicated to details in each drink, and it shows! The vibe is totally relaxed, and a nice change of pace from usual Dallas bars. There is absolutely no signage helping you located the entrance, so it may take a little work, but it's worth it!
Address: 2708 Elm St, Dallas 
Secret Entrance: look for the unmarked door facing the street.
Atwater Alley – Dallas
You'd never find this place if you weren't looking. Although the entrance is a simple door in a narrow alley, the inside of this bar will floor you! Elegant design and craft cocktails are all you'll find here.
Address: 4900 McKinney Ave 75205
Secret Entrance: White door in alley.
Trust & Alibi Candy Shop – Deep Ellum
The candy shop at T&A is a super tiny, bubbly room filled with candy. You'd never guess there was a massive bar and club right behind one of their shelves! Make sure to find the password on their Facebook page before trying to get in.
Address: 2618 Elm St Dallas, Texas
Secret Entrance: Shelf in the candy shop, password required
The Volstead Room – Lewisville
As if a speakeasy wasn't already cool enough, they've added a great restaurant and crispy chicken to the mix! The Prohibition Chicken holds the entrance to The Volstead Room – ask the bartender for the password!
Make your visit to Lewisville, Texas awesome by checking out our insider's guide to shopping in Old Town Lewisville.
Address: 201 W Church St. Lewisville 
Secret Entrance: in the back of The Prohibition Chicken – Password required
Midnight Rambler – Dallas
This upscale, intimate speakeasy in Dallas is located directly under the lobby at the famous Joule hotel. Find the stairs leading down into the bar and then be amazed at the glitz and glamor that is the Midnight Rambler! The craft cocktails here really take the cake, with various aromatic choices you'll love.
Address: 1530 Main St, Dallas, TX 75201
Secret Entrance: Stairs leading below the lobby at the Joule.
Bourbon and Banter – Dallas
B&B boats about having Dallas' biggest bourbon collection! Come see all their innovative cocktail options in their gorgeous, modern speakeasy. Head to the basement of the Statler hotel to find this hidden gem.
Address: 1914 Commerce St, Dallas, TX 75201
Secret Entrance: Statler Hotel Basement
Bodega – Secret Speakeasies In Fort Worth
If you were looking for your average grocery store, keep looking. Hidden amongst the snacks is the entrance to one of the hottest speakeasies in DFW! Find the special refrigerator door, and enter the passcode from their instagram to get in.
Address: 2921 Morton St Fort Worth, Texas
Secret Entrance: Fridge, password required.
The Parlor – Dallas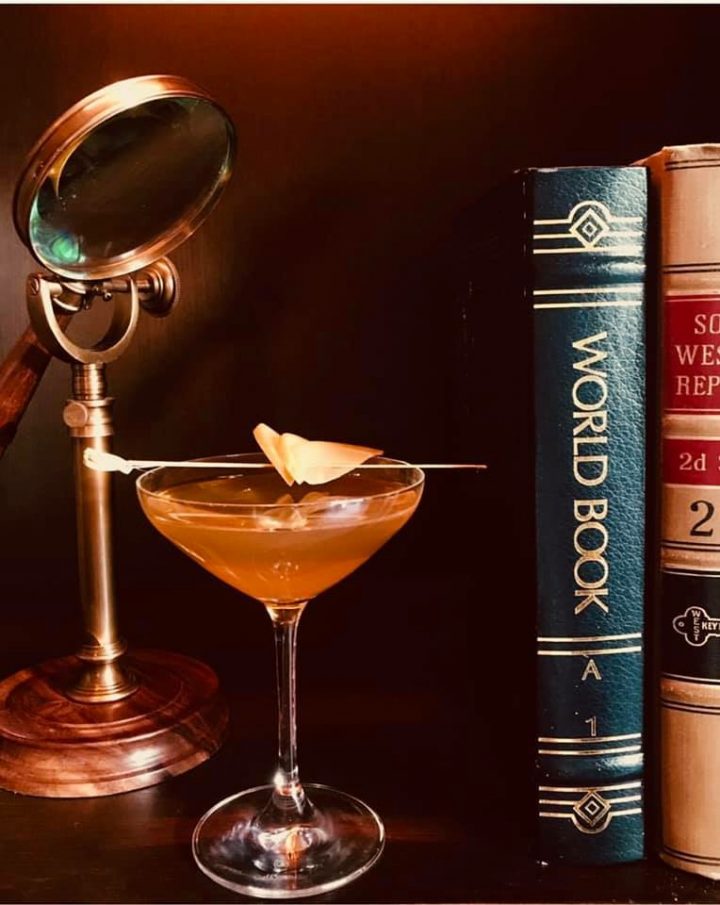 The Parlor is a small bar hidden within the Sheraton Hotel Dallas. Unmarked, it is slightly hard to find if you aren't searching for it. Ask a hotel manager for details and head into this intimate bar that has the feel of a library! It's a great upscale addition to any night out.
Address: 400 N Olive St, Dallas, TX 75201
Secret Entrance: Back corner of the Open Pallette Bar inside the Sheraton, through an unmarked door.
Paschall Bar – Denton
This cozy bar in Denton overlooks the famous historic square. It's friendly and laid back vibe make it a local favorite, and pair that with yummy food and craft drinks for a 5 star experience! Find the unmarked door leading up narrow stairs to the space.
Address: 122 N Locust Denton, Texas 76201
Secret Entrance: Unmarked door to stairway near Andy's bar.
High & Tight Barbershop – Dallas
This fully functioning barbershop is famous for their fresh fades, but once the sun sets there's a new twist added in the shop! Walk past the long line of clients waiting for a trim and find a back door which leads to a 1920's speakeasy!
Address: 2701 Main St ste 180 Dallas, Texas
Secret Entrance: back door inside of barbershop
Have A Legendary Night Out After Visiting These Hidden Bars!
Your friends will be amazed at how you found all these great, secret speakeasies in the metroplex! Pick a few and make your way inside, and never have another basic night out again!
Were you able to get into these speakeasies? Let us know in the comments below! Be sure to follow us on social media at @metroplexsocial.