When an anniversary is coming up, we know you're dying to do something romantic! A juicy steak with that special someone is the perfect way to spend the night together. Whether you're a hopeless romantic or just trying to find an excuse to grab a delicious rib eye, this list of the best steakhouses in Dallas will help you ring in another year together!
When you're done reading this list, here's over 55 more date night ideas in the metroplex.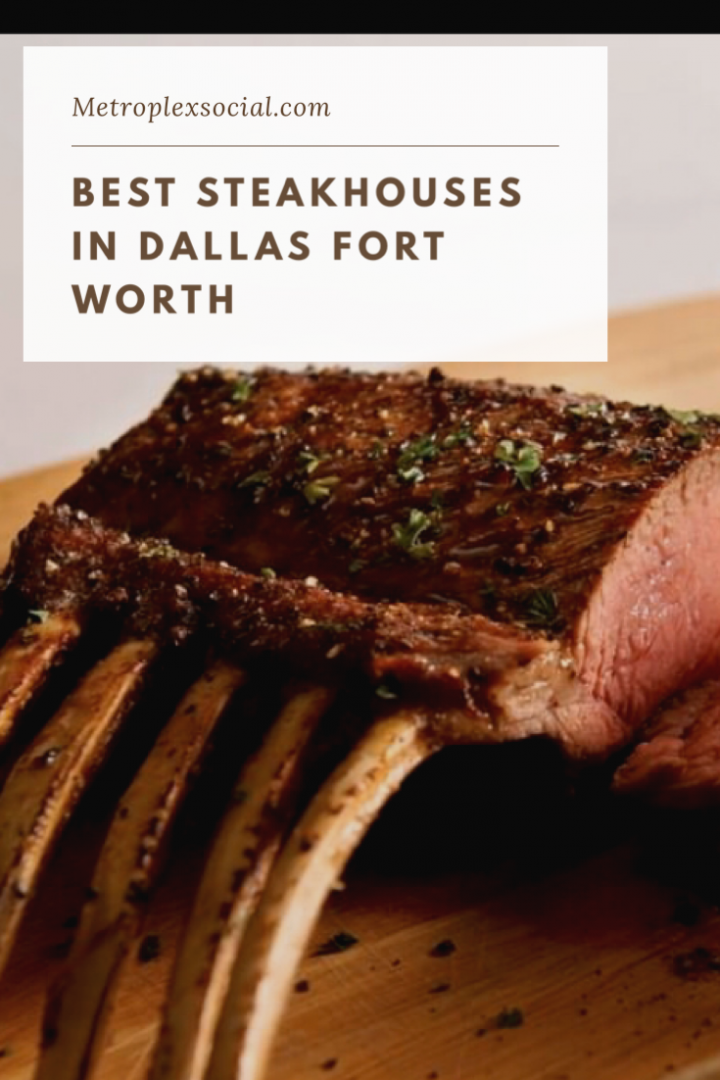 There is so much thought that goes into celebrating an anniversary. Making sure you leave happy and enjoy your meal while also creating romantic and intimate moments can be tough.
Luckily, these steakhouses in DFW are known for their delicious cuts of meat and perfect ambiance! Here's The Best Steakhouses In Dallas Fort Worth To Celebrate An Anniversary: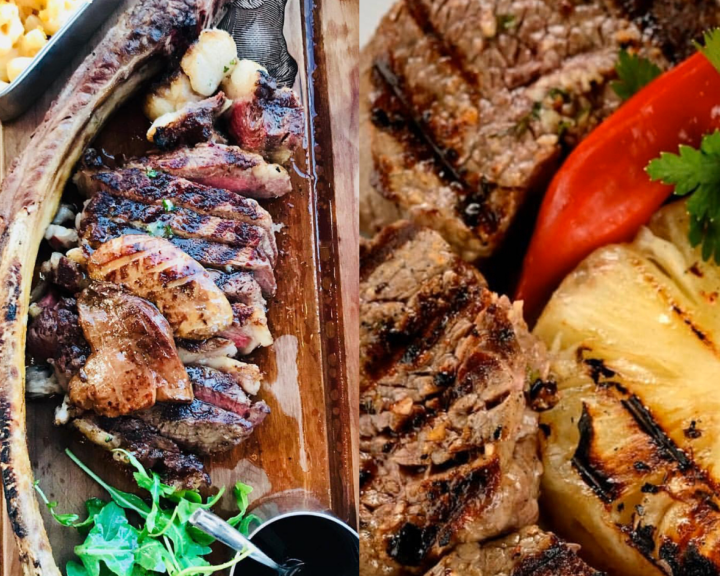 These Steakhouses Seriously Make The Cut
Know that if you take your special someone to these Dallas Steakhouses, they'll keep asking to come back!
Capitol Grille – Plano
Dry aged steak and fresh seafood, right here in Plano? Count us in! Capitol Grille is a memorable and delicious spot for your next anniversary.
Address: Various Locations In DFW
Bob's Steak And Chophouse – Omni Dallas
Bob's Steak and Chophouse was voted the best steakhouse In 2019 by DFW locals! With a track record like that, you can't miss it!
Address: Various Locations In DFW.
Nick And Sam's – Dallas
Not only can you get mouthwatering steak, but the Nick And Sam's menu has a wide variety of options like deviled eggs or even sushi!
Address: 3008 Maple Ave Dallas, Texas
Del Frisco's Double Eagle – Legacy West
Steak, seafood, and an extensive wine list? What are you waiting for! Del Frisco's Double Eagle Steakhouse is a fine dining experience you've gotta try!
Address: 5905 Legacy Dr, Suite A120
Dakota's Steakhouse – Dallas
This elegant steakhouse has been a part of downtown Dallas for over 30 years. Once the site of a Baptist church, there's a reason Dakota's is underground…
Dakota's Steakhouse, 600 North Akard St., Dallas, Texas
Perry's – Steakhouses In Dallas Fort Worth
This extremely successful steakhouse chain is the place to be! Everything from Perry's thick slabs of steak to off menu dishes like the pork chili will make your stomach growl.
Address: Various Locations In Texas
KNIFE – Steakhouses In Dallas, Plano
With KNIFE's industrial look and delicious menu, this modern twist on the traditional steakhouse will make you fall in love! The perfect spot for an anniversary.

KNIFE, 5300 E Mockingbird Ln Dallas, Texas
Town Hearth Steakhouses In Dallas
This spot is unlike any other! With decorative items like full sized motorcycles, the ambiance alone is to die for. Add to that a steak and whiskey, and you're good to go at Town Hearth!
Town Hearth, 1617 Market Center Blvd, Dallas, Texas
Al Biernat's Steakhouse – Dallas
Another local favorite, Al Biernat's in Oak Lawn will leave your mouth watering.
Al Biernat's, 4217 Oak Lawn Ave, Dallas, Texas
Old Warsaw – Dallas
This traditionally elegant restaurant is the perfect place to celebrate another year together, and many more to come! Experience Old Warsaw for yourself!

Old Warsaw, 2512 Maple Ave, Dallas, Texas

Pappa's Bros. – Dallas
Thanks to their amazing staff And five star menu, this Steakhouse In Dallas will have you feeling like royalty. Their gorgeous set up only adds to the experience, so there's truly a reason it's such a popular spot!
Pappa's Bros, 10477 Lombardy Ln, Dallas, Texas
Silver Fox – DFW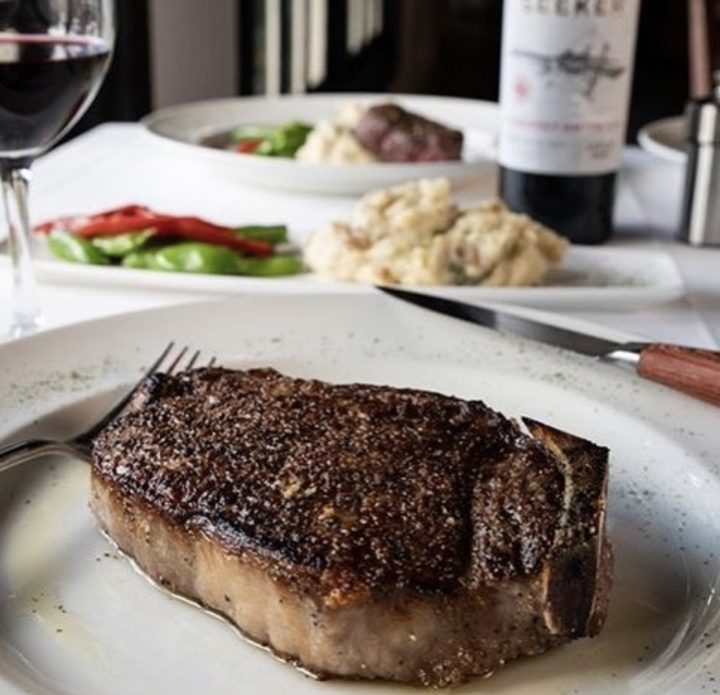 Bring your Silver Fox To Silver Fox! Huge slabs of prime meat for a king.

Silver Fox, Various Locations In Dallas Fort Worth
Truluck's – DFW
Although some think Truluck's is only a seafood restaurant, their filet mignon and other prime steak options cannot be missed! The perfect surf and turf combos.
Address: Various Locations In DFW
Texas De Brazil – Brazilian Steakhouses In Dallas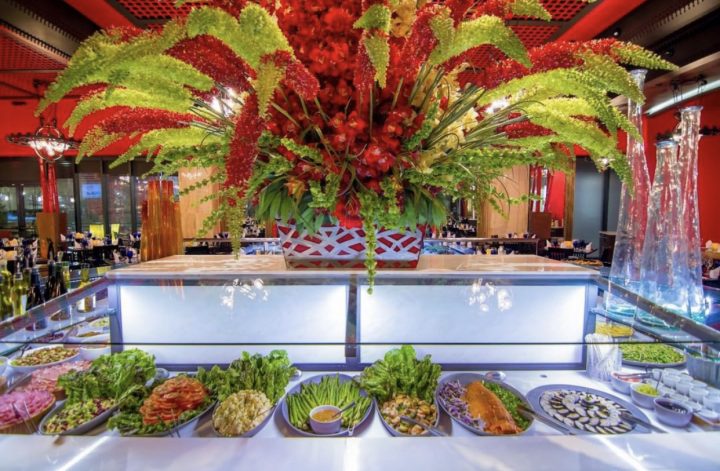 All you can eat Brazilian steak? There isn't much more to say!
Address: Various Locations In Dallas and Fort Worth
III Forks – Dallas
III Forks is a name I'm sure you've heard before if you're a DFW local. They're a Dallas staple for a reason! The classic look of a gourmet steakhouse with an unforgettable taste.
III Forks, 17776 Dallas Pkwy, Dallas, TX 75287
Corrientes 348 – Argentine Steakhouses In Dallas
Located in the heart of Dallas, this Argentine Style steakhouse is the perfect place for a couple looking to add some unique flavors to their meal!
Corrientes 348, 1807 Ross Avenue Dallas, Texas
Ocean Prime – Seafood And Steakhouses In Dallas
Another reminder that seafood restaurants can also carry amazing meats! Check out their full menu here. The best of both worlds can be found at Ocean Prime In Dallas.
Ocean Prime, 2101 Cedar Springs Rd Dallas, Texas
SER Steak And Spirits – Dallas
Eat, drink and be merry thanks to the lovely atmosphere at SER! While you're there, try the elk filet.
SER Steak and Spirits, 2201 N Stemmons Fwy, Dallas, Texas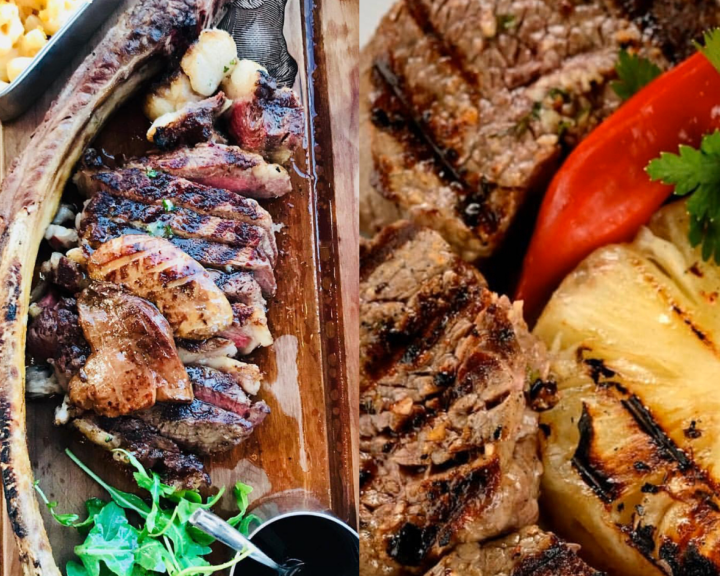 Fall In Love All Over Again Thanks To These Steakhouses In Dallas
These are the top rated steakhouses In Dallas for a reason! Create a romantic date night you'll both love with this list! Take your pick and celebrate your next special occasion at one of our favorites.
Did you favorite spot make the cut? Let us know! Follow us on social media at @metroplexsocial.