Now that we're all stuck at home wondering how we're going to pay our bills, one of the best things we can do is take a moment to focus on the little things that warm our hearts and lift our spirits. Here's the Moments That Restored Our Faith in Humanity This Week.
Be sure to check out the other Moments That Also Restored Our Faith In Humanity.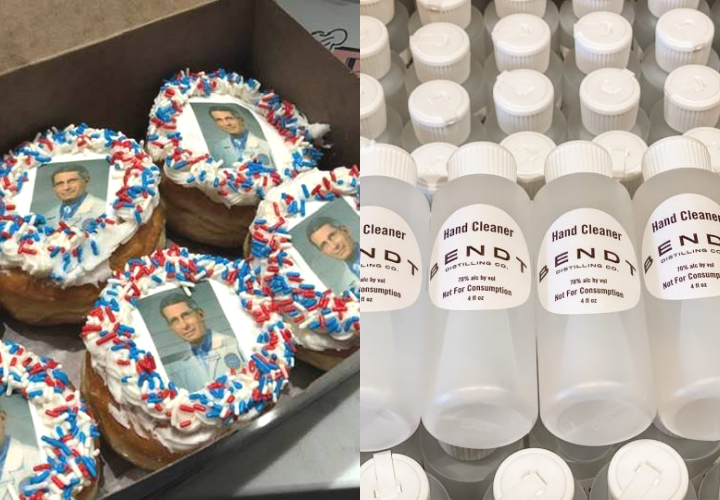 10 Moments That Restored Our Faith In Humanity
1. When this whale made a social distancing fail.
Just a man, a dog, and…a whale.
2. When this sports commentator started narrating everyday life.
When sports are cancelled, but you're a sports commentator. Thanks for entertaining us, sir.
3. When Neil Diamond told us to wash our hands.
"Hands…washing hands!" Thanks for the reminder, friend.
4. When Return the Favor Distilling hope with hand sanitizer
Across America, distillers are retrofitting their equipment to make hand distiller for healthcare workers. I'm so glad Mike Rowe heard about it.
5. When these bakers in New York starting making Anthony Fauci donuts.
Some bakers are selling 100 Fauci donuts an hour. Not all heroes wear capes.
6. When this Lewisville distillery began making hand sanitizer.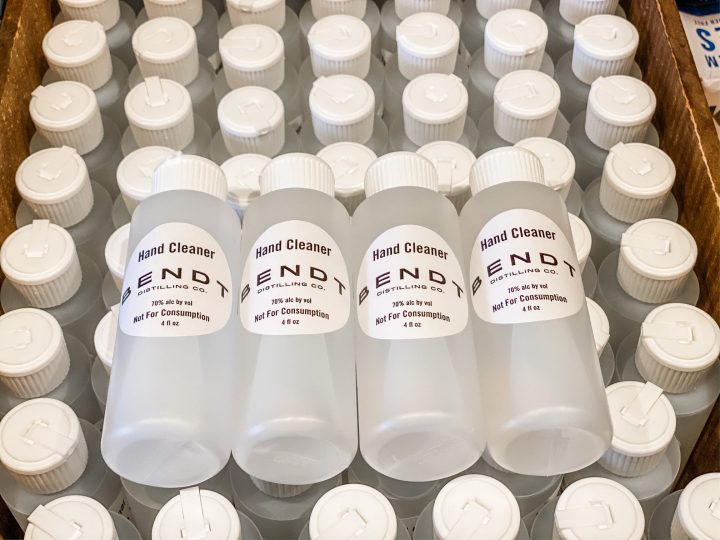 Bendt Distilling Co. in Lewisville has begun production of hand sanitizer because of the shortage. "We make whiskey in our usual lives and right now we're making hand cleaner." The bottles are available to the public from 12 p.m to 3 p.m, Monday through Friday.
7. This Don't Mess With Texas K-12 Art Contest
I want to let you know about the Don't Mess with Texas® K-12 Art Contest.
Texas students enrolled in kindergarten through twelfth grade are invited to participate in the Texas Department of Transportation ("TxDOT") and Keep Texas Beautiful ("KTB").
Winners will have their artwork added to the 2021 Don't mess with Texas Calendar. Each entry will promote the Don't mess with Texas and/or Keep Texas Beautiful litter prevention initiatives in order to encourage the protection of our Texas roadways and environment. The purpose of the Contest is to inspire our future leaders to refrain from littering, advocate for litter prevention, and keep Texas beautiful.
8. This 104 year old veteran who is celebrating both his birthday AND surviving COVID-19
An Oregon man is celebrating both his 104th birthday and his recovery from the novel coronavirus. Read the story here.
9. Samuel L. Jackson's reminder for us to all stay the f— at home.
But seriously y'all.
WARNING – Explicit Language! Just in case you missed it on @jimmykimmellive, here it is in raw, uncut form for easy listening: "Stay the F*ck at Home." Let's all do our part to keep everyone safe and healthy! @jimmykimmel @adammansbach @feedingamerica
Moments That Restored Our Faith In Humanity This Week
There's so much good in the world, we've just got to look for it! Take a moment and focus on the positive things no matter how hard being stuck at home feels is.
Here's even more things on Metroplex Social to look forward to:
What are you doing to stay positive while being stuck at home? Share you thoughts with us in the comments or on social media @metroplexsocial.