Maybe it's the bronze beaver. Maybe it's the beaver nuggets. Whatever it is Buc-ee's Opens APRIL 29th in Melissa, TX and People are Freaking Out. And…I mean, can you really blame them? Buc-ee's isn't your typical travel center gas station convenience store.
No–Buc-ee's is the most Texan of all the gas stations. In fact, no Texas road-trip is truly ever complete without a pit stop at Buc-ee's and a few purchases of tacky beaver swag.
Here's a handy trick to find out if your local Whataburger is selling Dr Pepper shakes.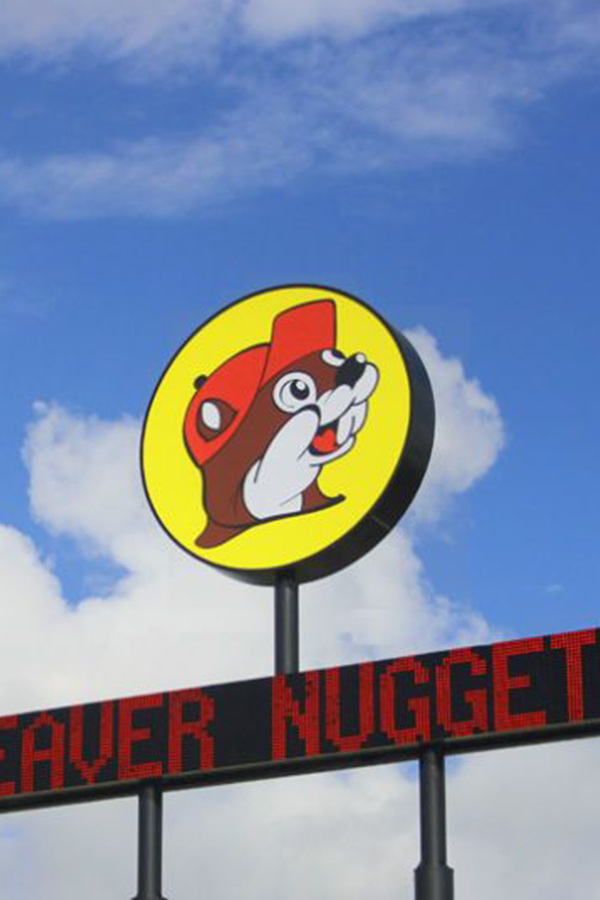 View this post on Instagram
Buc-ee's Opens April 29 in Melissa, TX
The Melissa, TX Buc-ee's will make 4 total Buc-ee's in Dallas Fort Worth. I cannot wait! Currently, the metroplex lays claim to Buc-ee's in Terrell, Fort Worth, and Denton. Buc-ee's is famous for many things. In addition to their freakishly clean bathrooms, they are legendary for having so many gas pumps that you almost never have to wait in line. Prefer ethanol free gas? Both Fort Worth and Denton are DFW locations that carry ethanol free fuel, and so will it when the Melissa, TX Buc-ee's opens April 29, 2019.
This got me thinking though…if you're not from a state that has Buc-ee's, you're probably wondering what all the hype is about a gas station.
Well let me fill you in…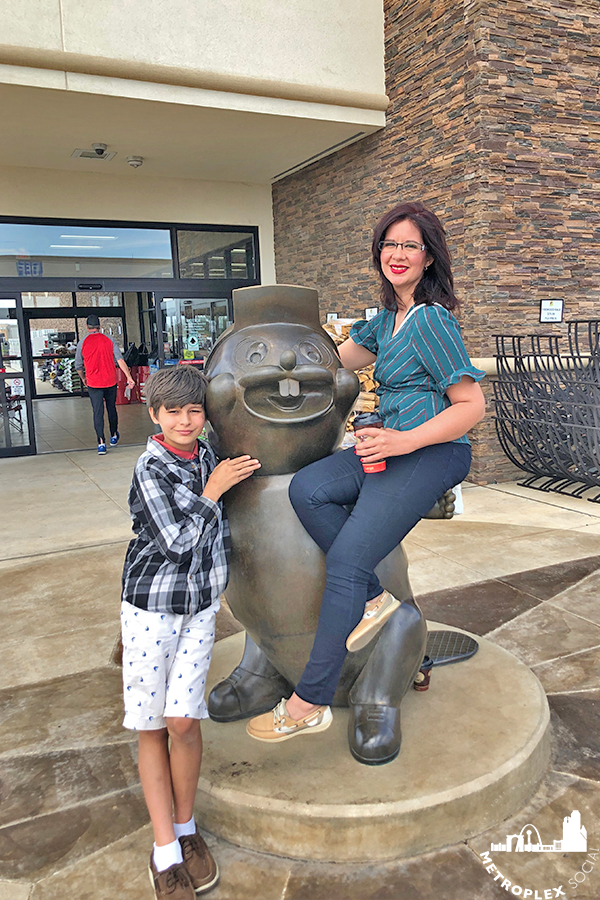 This is Why Everyone is Talking About Buc-ee's
1. Buc-ee's Bathrooms
Now lets talk about those world famous Buc-ee's bathrooms for a moment.
These glorious gas station bathrooms will make you so excited you'll pee your pants. Well, not literally. Buc-ee's bathrooms will definitely leave a mark on your mind and have you agreeing that why yes, I really can hold it another 247 miles.
Buc-ee's, a Texas friendly neighbor along the highways, has the cleanest restrooms in America.
Most Texans already knew that. But it was made official November 2012, when Buc-ee's won a nationwide competition for having the best restrooms in America.
The secret to Buc-ee's Bathroom cult following?
"The secret," founder Arch "Beaver" Aplin said, "is elbow grease and wattage."
Now that's one big roadside relief.
2. Beaver Nuggets
View this post on Instagram
Most importantly, each Buc-ee's feels completely at home with staples such as pickled okra, chow chow, sausage kolaches, 15 kinds of jerky, fudge of the month (which is basically an excuse to visit at least monthly), potato chips fried in-store, BBQ created by a barbecue competitor, and banana pudding in a cup. Also don't forget to pick up some quail eggs, queso, and candied jalapenos.
And lets not forget those beaver nuggets y'all.
Even if you haven't tried all the other 10,598 (I made that number up) food items at your typical Buc-ee's, everyone knows about the beaver nuggets.
Of course, Buc-ee's also carries healthier food choices such as fruit cups, yogurt, fresh sliced cheese and veggie cups.
Personally, I think they have the best house coffee. Smooth, reliable flavor that's just strong enough to keep you awake, without leaving a bitter, burnt taste in your mouth.
3. Buc-ee's is a Phenomenon
View this post on Instagram
You see, Buc-ee's is more than a gas station–it's a destination. Or as I like to call it: a gastination.
Whatever you choose to call this gas station of all gas stations, one thing remains undeniably true…Buc-ee's is a cultural phenomenon. Parents take their kids here for family night out. Couples hang out here on date night. The chain inspires such loyalty that Buc-ee's sells a popular line of t-shirts, embellished with its beaver mascot and tacky phrases like "my overbite is sexy!" and "power to the beaver."
There are also blankets, keychains, cups, fridge magnets, children's toys, and infant clothing, stamped with Buc-ee's branding. It is also known for their over-the-top gift shop where one can find anything from housewares to shoes to jewelry.
Texans love this gas station so much that when the chain opened its Fort Worth, Texas store in May 2016, fans were so excited about its arrival that they lined up to wait for the 6 am grand opening.
4. God Endorses Buc-ee's
If God blessed Texas, then He surely endorses Buc-ee's.
View this post on Instagram
The eyes of Buc-ee's are looking upon you.
Summary
Buc-ee's is a Texas cultural phenomenon. It doesn't matter if you actually like Buc-ee's or not…you're still gonna pull onto the nearest off-ramp when you see the bright yellow beaver sign in the sky when the Melissa, TX Buc-ee's Opens on April 29, 2019!
PS: Someone made these cookies for a different Allie…ummm I think this Allie needs them too.
View this post on Instagram