I went grocery shopping during the COVID-19 pandemic and I immediately regretted it. Here's How To NOT Go Grocery Shopping During Coronavirus Pandemic. Like WTF.
Related: Healthcare Worker Is Encouraging Social Distancing With A Face Mask Covered In Tiny Penises
Some of y'all people are really trying my patience. Evidently, there are people who have never been to grocery stores before, and they are choosing right now during this pandemic to make their first visit.
This ain't the time to browse.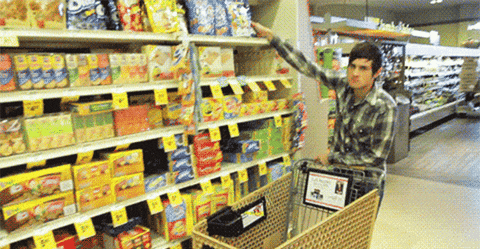 At Tom Thumb just a few minutes ago, I had to get a few necessities and pick up a prescription.
At the milk section, there were six carts lined up 6-8 feet apart, all waiting on this one clueless middle-aged guy who was the center of the universe.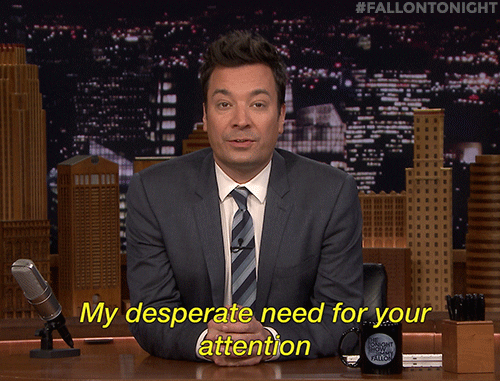 There he stood, in front of the organic milk cooler. Arms at his sides, eyes darting back in forth as he considered (I think) "what is milk? should I drink this, or is it for external use? What are the different types of milk? Is it safe? Do I want white or brown? Skim, 2%, Whole, lactose free, or organic? Half gallon or gallon?"
The dude behind him was dressed like a biker, and his jacket had a big "USMC" patch on it. He was impatient.
"Can you scoot forward a bit?" he asked.
Clueless man just stood there, and pretended not to hear.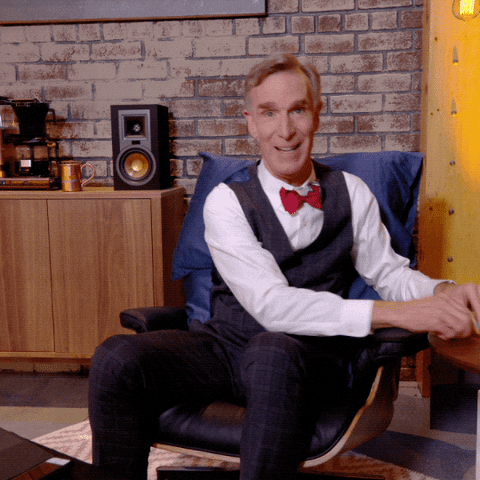 He opened the cooler, and then once again surveyed the top three rows of milk, picking up a half-gallon carton and examining it. Look at milk in hand. Look at milk in cooler. Look at milk in hand. Look at milk in cooler. Look at price label on shelf. Look at other price label on shelf.
He stepped closer and then hollered at a worker in the cooler who was stocking something.
In an accent I couldn't quite place, he asked why the milks had different prices.
The Marine's body language indicated further irritation. The woman in front of me turned to me and rolled her eyes. Clueless guy just ignored.
Today was his day to learn about milk.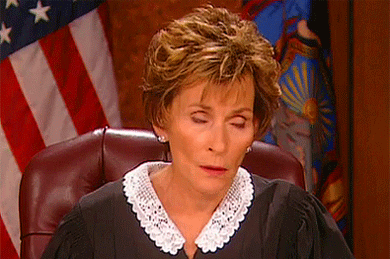 Another person lined up behind me.
Cooler guy came out and approached the middle-aged milk student to answer his questions.
The guy asked again why the milk was priced differently. Evidently he was looking at one type of organic milk, and another was in a similar package, but not the same percentage, as best I could gather.
The guy was not getting it, but the dude explained to him several times in excruciating detail why they were priced differently, and that one was on sale, and the other was not.
You could feel the seismic activity from everyone's eyes rolling to one side.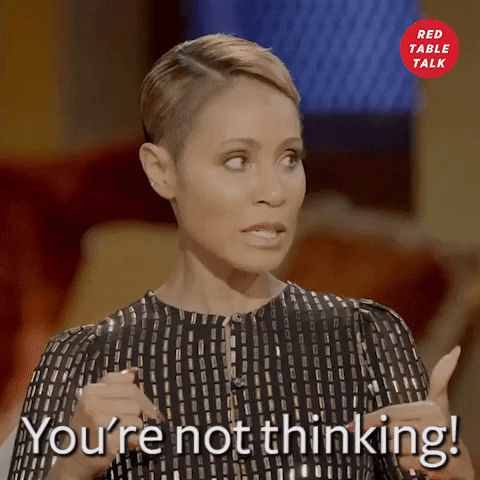 The price of the milk was evidently up for debate.
"Can you please scoot up a bit," asked the Marine, insistently.
The clueless man could no longer ignore, so he backed up approximately 14 inches while the debate continued.
Having had enough, the Marine rushed forward, breeching the line of separation, long enough to duck in and grab a gallon of milk. "Grab it and go," I felt myself recalling, remembering my days in boot camp where a platoon of 65 could get through the chow line in 2 minutes or less.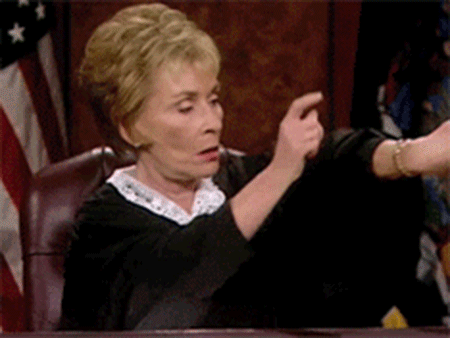 Defeated, clueless man grabbed the milk and continued on. I finally got over there and got my coffee creamer, and was off to the egg section.
Damn. Another line.
A young couple stood in front of the eggs, carefully surveying the full selection of the fully-stocked display.
"What is a chicken egg? Do you throw them? Bathe with them? Eat them? Do we truly need them? What should one pay for eggs? Where do they come from?"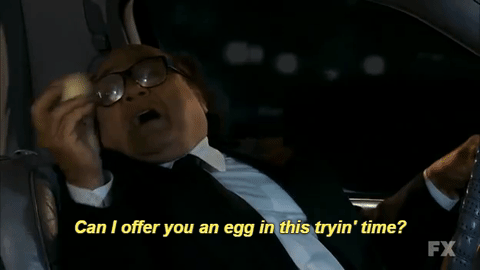 The person in front of me gave up and huffed off.
I stood behind the couple at a safe distance with my arms crossed, trying to telepathically convince them to make a selection.
Eventually, the young woman stepped forward and picked up a basic carton of the cheapest eggs.
Trying to practice active patience, I convinced myself that these two were unemployed and spending their last dollars to try to get some food. Who knows.
The woman opened the eggs and looked inside. Set them down and picked up another to examine it. Then another. Then another, then another.
Finally, she settled on one and stood there with it, still looking at the eggs. She and her man had a couple of words, then stood there as if it were a great place to hang out.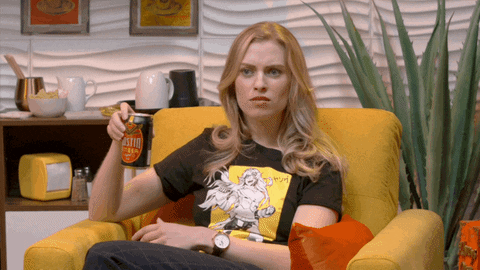 They looked at me, standing there with a handbasket, trying my best to convey "move the fuck out of the way please." I'm sure it's more difficult to read my expressions behind my mask.
Finally, they took a short step back, still sort of blocking the eggs.
"Excuse me," I blurted, taking a calculated risk, I jumped in there and grabbed a carton of our normal type.
I think once I got out of there, they continued to stand there until I turned the corner.
But wait, there's more.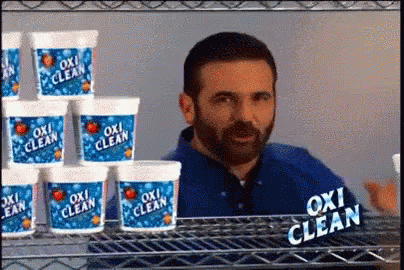 So, I gathered up the crackers and bread that I needed and headed to the first open checkout stand I saw, and plopped my stuff on the belt.
In front of me, was clueless milk guy, who called out to a woman stocking a nearby display to ask about a product while the cashier rang up his order.
"I would buy that if it were 10% off," he said.
"Why would I do that?" she asked. "The price is the price, she said, rolling her eyes and moving on."
Turning his attention back to the cashier, who was now scanning his milk, he leaned in close to examine her screen.
"Shit," I thought.
"That's $3.29," he insisted, when it rang up for more.
She checked it again and told him it was not on sale.
"No, the guy in the back said it was $3.29," he said.
This necessitated the cashier pausing the transaction to approach a manager at the service counter who was already busy helping another customer.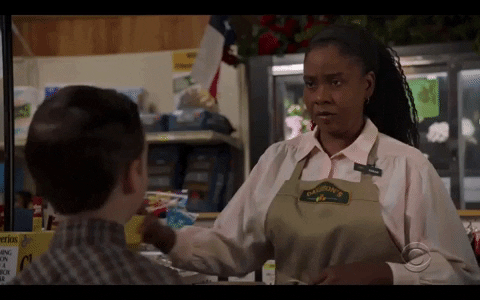 When she freed up, she came and checked, confirming the price charged was correct.
At this point the clueless milk guy looked back at me and the other folks in line, then back to his groceries. The woman behind me shrugged. I shook my head.
If I could have burned a hole in the guy's skull with my eyes, I would have. I considered for a moment whether I might offer to pay the difference.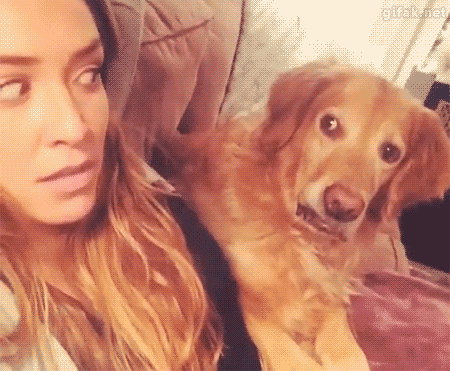 But then the dairy guy who we had earlier heard explain all this to him came by and looked at it.
"No, this is what I was trying to tell you," he said. "They're not the same. This one is not on sale."
I'll spare you the additional 45 seconds of argument before dairy guy went back to the cooler with the carton to make a second price check.
The manager, bless her heart, saw the rest of us in pain. She grabbed my stuff off the belt and took me to another register, where a reasonable person was just about done buying her groceries without incident.
I told her about how the guy had everyone waiting in the milk section.
"He does this all the time," she sighed.
Once I got checked out, I grabbed my stuff, and somehow milk guy was done checking out and walking slowly in front of me, staring at his receipt.
He stopped abruptly right in the doorway, and I nearly ran into him. He turned as if to go back and argue some more. I managed to slip around him, and I'm sorry for whatever hell he put those poor Tom Thumb people through.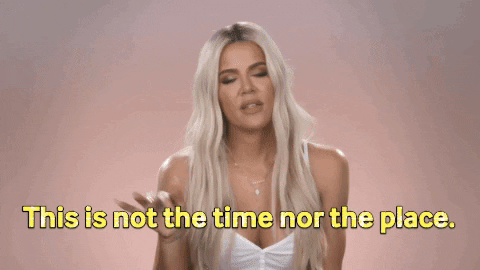 PEOPLE!
Now 👏 ain't 👏 the 👏 time 👏 to 👏 do 👏this 👏 nonsense.
Get in, get your shit, and go. No browsing. No haggling. Take your ass to the flea market if that's your angle.
Guy Goes Grocery Shopping During Coronavirus Pandemic And He's All Of Us Right Now
I went grocery shopping during the COVID-19 pandemic and I immediately regretted it. Here's How To NOT Go Grocery Shopping During Coronavirus Pandemic. Like WTF.
Here's more on Metroplex Social:
Got something to say? Leave a comment below.