A licensed social worker at Utah Harm Reduction Coalition has a message for people who get too close: kindly back the f*** up. In a day when social distancing is paramount to public health and people are wearing face masks to prevent the spread of coronavirus, this coronavirus cock block is a humorous way to remind others to keep back 6 feet.
Related: Mark Cuban, Jerry Jones Drafted By White House For "Open America" Advisory Roles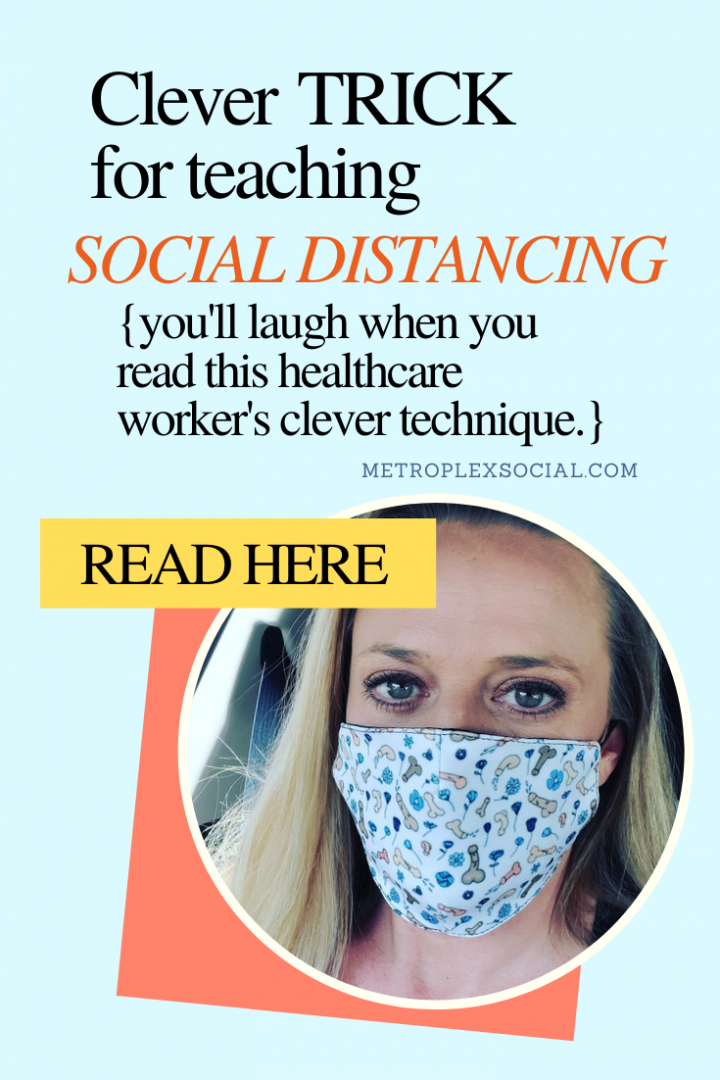 About Cockblock Corona Face Masks
Mindy Vincent shared online in a video that she and her coworkers originally came up with the idea as a way to safely continue their work with the Utah-based nonprofit.
The face mask has the same goal as other homemade face masks–to prevent the spread of coronavirus, the pathogen that causes COVID-19, with ONE exception: the tiny phalluses are too small to notice if you're standing a safe distance away.
How To Order A Face Mask Covered In Tiny Penises
Vincent began making and selling the face masks online for $20 with all proceeds going towards the nonprofit.
The organization has been inundated with requests for the face masks covered in tiny penises with 5,400 masks sold. So far, face mask sales have generated $56,000 to help keep the nonprofit running.
Get your very own Cockblock Corona face mask HERE.
Vincent recently announced on Twitter that other eyebrow-raising patterns are available, but they sell out quickly so you'll want to hurry should you decide to order one with that stimulus payment you just got.
About Utah Harm Reduction Coalition
Utah Harm Reduction Coalition provides harm reduction education, advocacy, and services, including syringe exchange, to people that misuse substances. The non-profit is also Utah's first legal syringe exchange location.
According to the nonprofit's website: "We believe that substance misuse is a symptom of other difficulties people may be experiencing. Everyone is their own primary agent of change and we support their right to choose their own definition of recovery. We are proud of our treatment first model and we embrace all pathways to recovery – our only requirement for treatment is the desire for change."
Vincent serves as the executive director.
Social Worker Is Encouraging Social Distancing With Face Mask Covered In Tiny Penises
This healthcare worker is teaching others social distancing with a creative face mask trick involving fabric covered in tiny penises.
Here's More on Metroplex Social:
Would you wear this face mask as a subtle way to let people know they're too close? Tell us in the comments below.