How long will the coronavirus shut down last? When will I be able to return to work? It's the questions on everyone's mind. Perhaps the answer everyday Americans really want to know is how long will it take for things to return to normal?
Since no one has an answer seeing as the pandemic crisis is unprecedented, what we can do is focus on our basic needs such as shelter, clothing, utilities, and food. Keep reading to find out how much food you'll need over the next three months.
Planning on growing a garden this year? Here's How To Grow Your Own Amazing Garden In North Texas.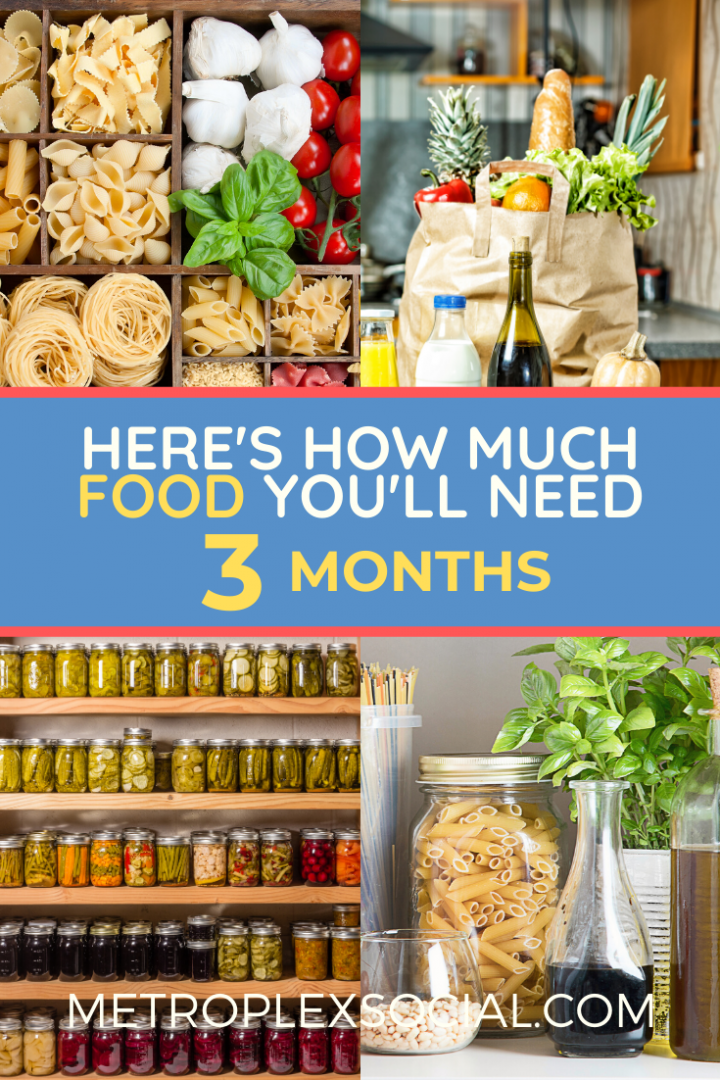 Some would say the uncertainty about how long the coronavirus shut down will last has caused more panic than any other reason. No one really has a solid answer to the question so we must prepare and plan to have food for a few months while those in charge figure things out. Here's Everything You Need To Know About Planning Your Three Month Food Supply: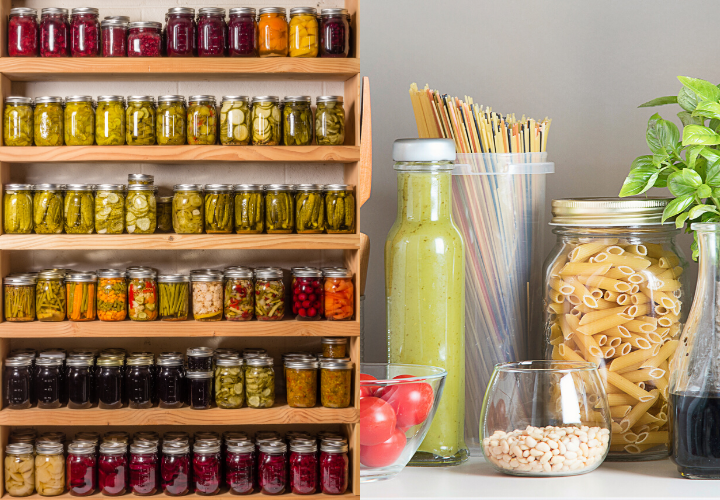 How Much Food You'll Need For The Next Three Months
In order to determine how much food you'll need for three months while you're stuck at home, the first thing you need to do is determine how many calories you'll need. This is perhaps the most important step.
The recommended daily allowance for an average adult is around 2,000 calories per day. This amount will be higher or lower depending on factors such as your activity level, gender, and age.
The average adult person is going to need 180,000 calories over 90 days. Two adults will need 360,000 calories. That's a lot!
Feeling overwhelmed yet? Start off with a daily menu and work your way up to a weekly menu to make sure you're staying on track.
Daily Budget-Friendly Menu Ideas
Day 1
Day 2
Day 3
Breakfast
Pancakes
Sausage links
Milk
Fresh fruit
Grapefruit half
Oatmeal with fresh
Yogurt
Orange Juice
Scrambled eggs
Bacon
Canned fruit
Buttered toast
Milk
Lunch
Tomato soup
Grilled cheese sandwich
Milk
Tuna fish sandwich
Apple
Celery sticks
Canned ravioli
Carrot sticks
Milk
Dinner
Chicken-rice casserole
Green beans
Steamed carrots
Fresh fruit salad
Peanut butter cookies
Hamburgers
Potato salad
Garden salad
Baked beans
Cantaloupe
Chicken enchiladas
Spanish rice
Black beans
Corn on the cob
Watermelon
100% fruit juice
For 1 adult = about 2,000 calories
Recommended Daily Food Intake Guide
Food Group
Portion Size Considered 1 Serving
Dairy
Adults – 2 servings
Kids – 3 servings
Teens – 4 servings
8 oz (1 cup) milk
1.5 oz (4 dice) cheese
1.5 slices cheese singles
1 cup yogurt
Fruit
Everyone – 2 servings
Focus on whole fruits that are fresh, canned or frozen. 1 cup or 1 whole piece such as apple, orange, pear, grapes, banana. 100% fruit juice. 1/4 cup dried fruit, i.e. raisins
Vegetables
Everyone – 2.5 servings
Focus on dark green leafy and colorful vegetables. 1 cup = 1 serving size. Fresh, frozen or canned such as spinach, carrots, beans, avocado, broccoli, squash
Grains
Everyone – 3-5 servings
Half should be whole grains. 1 serving = 6 oz. Whole grains = oatmeal, popcorn, whole wheat bread, etc. Refined grains = cereal, pasta, grits, tortillas, etc.
Protein/Meat
Adults – 2-3 servings
Teens – 3-5
Kids – 2-3 servings
Serving = 1 oz of meat, poultry or fish, ¼ cup cooked beans, 1 egg, 1 tablespoon of peanut butter, or ½ ounce of nuts or seeds.
Based on USDA Food Plate guidelines
Very young children will require less.
What Kind Of Food You Should Store
Now that you have a good overall idea of how many calories you'll need, the next thing to do is determine what kinds of food you'll purchase and/or grow.
You and your family should be buying and storing the food you actually like to eat above all else. There is no point in storing food you don't like and that may go to waste because no one wants to eat it.
Your food storage plan is exactly that: YOUR food storage plan.
It should be contain as many multipurpose and highly nutritious food items. However, if you hate oatmeal, then don't buy it!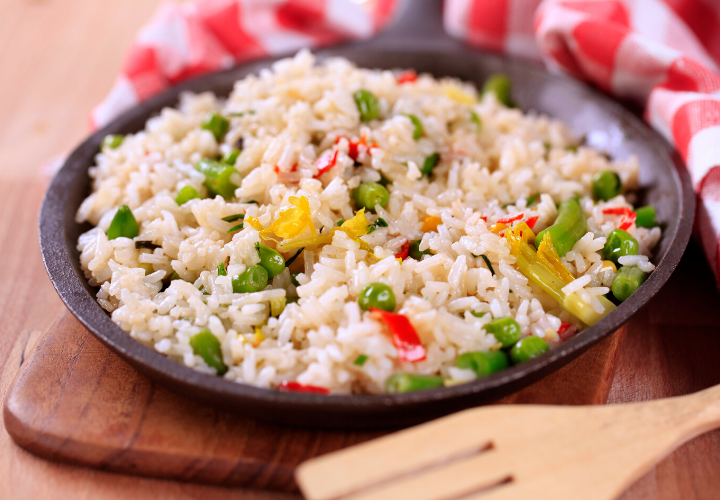 Here are the basic pantry foods you should store:
Rice
Beans
Eggs
Oatmeal
Cornmeal
Flour
Sugar
Salt
Oil
Shortening
Yeast
Baking Powder
Baking Soda
Vinegar
Remember how when I said that if you don't like oatmeal, then you shouldn't store it? I know the above list contains "oatmeal" but you could always switch it out for more flour, grits, more dried beans or rice, etc.
Even if you aren't a big bean eater now, don't discount storing beans. Not only are they inexpensive, but they are also high in protein and nutrients. Beans can also be easily sprouted. Add sprouts to salads, sandwiches or grow if it's the right season.
Personally, I don't really like beans–and I definitely don't like cooking them! However, I'm happy to store canned ranch-style beans, dried lentils, dried peas, etc as an alternative to pinto, black, and navy beans.
Above all else, store what you and your family will actually eat.
More Pantry Food Ideas You Can Store
There's actually quite a bit of "convenience" type foods that you can store in your pantry that are inexpensive and comforting.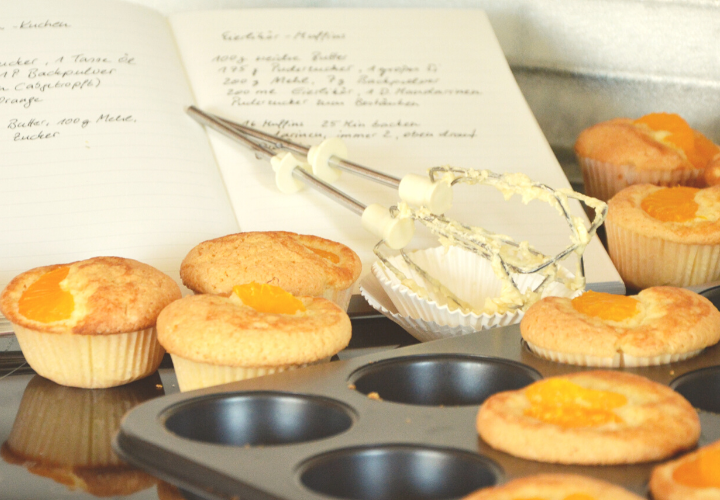 These foods are handy and can be bought at most supermarkets. Try stores that sell bulk items like WINCO or Sprouts for more selection.
Muffin mix
Pancake/waffle mix
Baking mix (such as Bisquick)
Cheese sauce mix
Gravy mix
Broth granules
Powdered milk (use to make your own baking mix)
Jello
Packaged cookies like Oreos, animal crackers, etc
Dried pasta, noodles
Top ramen
Nut butters
Jelly and jams
No matter what you choose to buy, store everything in air-tight containers!
Grow A Garden To Extend Food Budget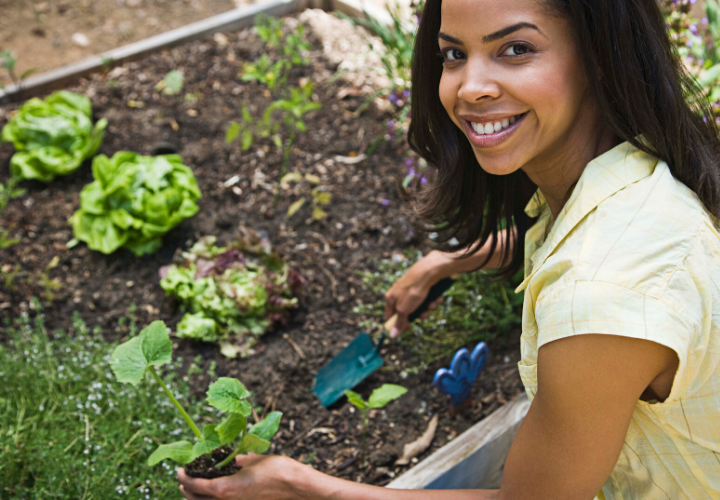 You can expand your nutritional intake and the variety of food you eat by growing a small or large garden. Growing a garden is also a great way to save money.
Joy of Gardening is by FAVORITE gardening book and I recommend it to anyone thinking about starting their own garden. It will show you how to garden virtually anywhere. (affiliate link)
In the city, you may only have enough room for a patio or container garden.
Those in the suburbs probably have room for a much larger garden. You could even consider using your flower beds to grow some herbs or food this year.
Food Anyone Can Grow In A Garden This Year
Radishes (take just 3 weeks to grow!)
Herbs like basil, oregano, rosemary, sage, and lemon balm (great for container gardens)
Tomatoes (indeterminate types can be cut back in August and will continue to produce until the first cold snap)
Peppers such as banana peppers, poblanos, jalapenos, and bell (love heat)
Butternut and spaghetti squash (more hardy than other squashes, require space and more water)
Onions (you can plant sprouting onions in your pantry and eat the green tops)
Eggplant (long, skinny varieties produce for longer and more prolifically than the round ones)
Okra (will grow tall, doesn't require a lot of water, at their peak they will need to be harvested almost every day)
How Do I Store Meat In My 3 Month Food Plan?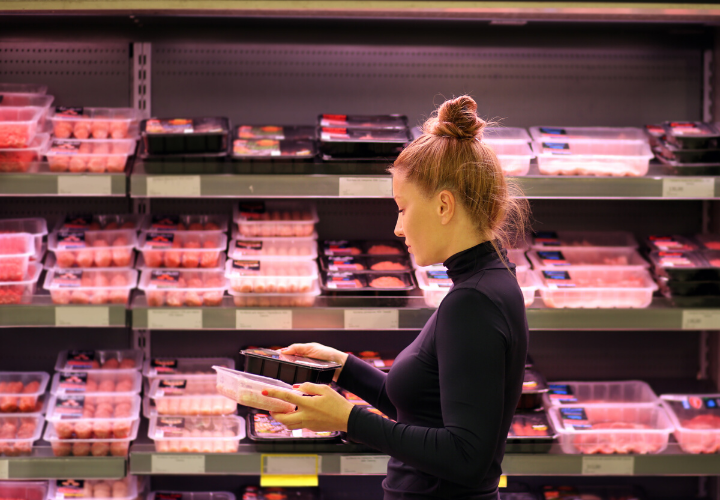 I haven't really talked about meat yet, but it's definitely something many of us enjoy having in our diet.
Meat is one of the most expensive food items to purchase. You can however buy meat and store it for three months while staying in budget if you watch grocery store sales, buy in bulk, and are willing to try different cuts.
Here's Nutritious And Budget-Friendly Meats You Can Store For 3 Months:
Canned fish (tuna, salmon, sardines, clams)
Canned meat (spam, mini wienies, chili, raviolis)
Liver (freeze in serving portions, eat fried or pate)
Ground beef bought in chubs or tubes (freeze in serving portions)
Chicken, dark meat (freeze)
Rotisserie chicken, cooked, bought at the end of the day when they're discounted (debone and freeze)
Eggs (sell by date is not an expiration date, eggs should last at least 4-5 weeks after the sell by date printed on carton if kept at 40 F to 45 F; obviously don't eat eggs that smell bad or look weird)
Hotdogs (can be frozen)
Bacon (purchase bits and ends, use in soups and sauteed vegetables, freeze)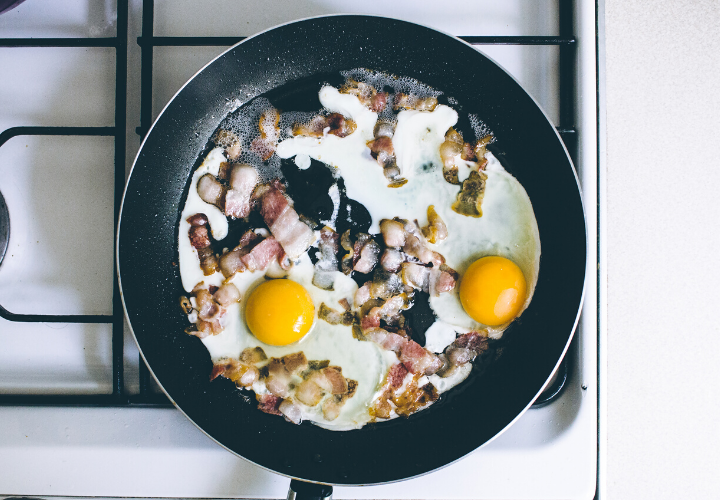 What If I Can't Afford To Feed Myself Or My Family?
There are many families that are worried about where their next meal will come from and that number is increasing every day the COVID-19 shut down continues as people lose their jobs and food budgets are stretched ever thinner.
Simply put, many Americans don't have money for food to feed their families.
We'll be updating this section soon with local places you can get free food for yourself or your family. For now, check with food banks, churches, neighbors, and your local school if you have children.
See if you qualify for SNAP (formerly food stamps) benefits or WIC (Women, Infants, Children program).
Many school districts are providing two meals a day per child and some are even busing in food to neighborhoods. This is often an extension of the USDA federal program to provide meals to children up to the age of 18.
Check with your school district, but most go on the honor system and don't require identification or for the student to be present in order to receive food.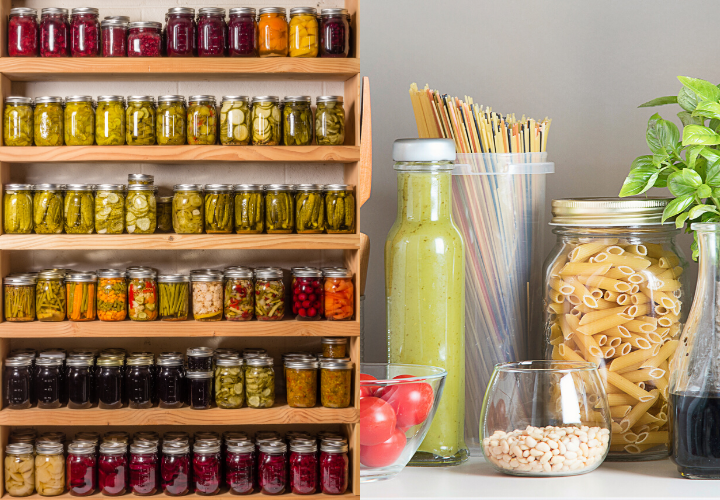 This Is How Much Food You'll Need For The Next 3 Months
We all want to know when life will return to normal after the coronavirus shut down. Since no one can answer that question definitively, planning where you'll get your food for the next three months will help you feel some control over your life right now. Here's how much food you'll need for the next months.
Here's More On Metroplex Social:
Has the coronavirus shut down changed your shopping habits? Are you cooking at home more? Leave us a comment below.