Since we first learned about COVID-19 (the disease caused by a novel coronavirus, SARS-CoV-2) scientists have been trying to figure out how dangerous the ongoing pandemic is to humans. One thing is for certain–nearly 3x the number of people have died in the United States in half the time as seasonal flu, according to the CDC. Keep reading for a list of viruses that infect humans and are more deadly than COVID-19.
RELATED: Experts Say COVID-19 Is Much Worse Than Flu: Here's Why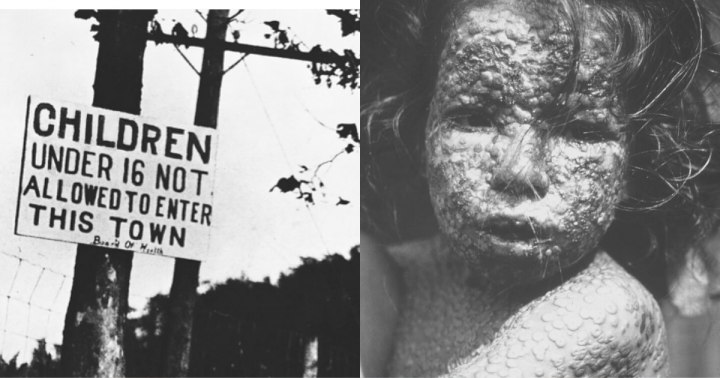 It can be difficult to understand how the pandemic fits into a historical context and how it compares to other communicable diseases. Here's A List of Contagious Viruses That Are More Deadly Than COVID-19: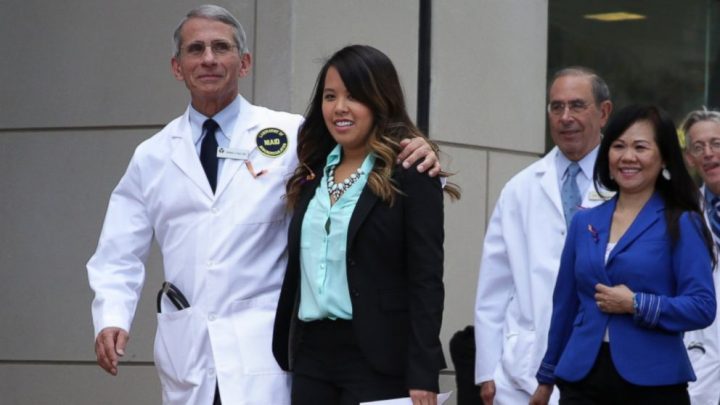 List of Viruses That Are Worse Than COVID-19
Most of these viruses you may never come across during your lifetime, many are preventable through vaccination or other measures, some are not usually found in North America, while one is completely eradicated. Get more information about human disease mortality rates here.
Rabies is a viral disease that causes inflammation of the brain in humans and other mammals. CFR = near 100% once symptoms develop. Vaccine is available and if treated with post-exposure prevention before symptoms develop, then CFR is near 0%.
Ebola, also known as Ebola virus disease (EVD), is a viral haemorrhagic fever of humans and other primates caused by ebolaviruses. Signs and symptoms typically start between two days and three weeks after contracting the virus. Nina Pham, 26, cared for Liberian native Thomas Eric Duncan, the first patient diagnosed with Ebola on U.S. soil, at Texas Health Presbyterian Hospital in Dallas during fall 2014. Duncan died on Oct. 8, and Pham tested positive for the virus a few days later. Here is a timeline of Ebola in Dallas. CFR = 83-90%.
HIV/AIDS – Human immunodeficiency virus infection and acquired immune deficiency syndrome is a spectrum of conditions caused by infection with the human immunodeficiency virus (HIV). Data are counted during the first 5 years of infection in developed countries. HIV is not lethal on its own; patients are usually killed by respiratory diseases, such as flu or pneumonia because of immunodeficiency caused by HIV virus. CFR = 80-90% if untreated.
Macacine alphaherpesvirus 1, Herpesvirus simiae, or Herpes virus B) is the Simplexvirus infecting macaque monkeys. Scientists working with macaque monkeys must use personal protective equipment to avoid becoming infected with the virus. The last known human infection was in 2019. The last known human death was in 1997. CFR = 80%.
Marburg virus disease is a severe illness of humans and non-human primates caused by either of the two marburgviruses, Marburg virus (MARV) and Ravn virus (RAVV). MVD is a viral hemorrhagic fever (VHF), and the clinical symptoms are indistinguishable from Ebola virus disease (EVD). CFR = 23-90%.
Middle East respiratory syndrome (MERS), also known as camel flu, is a viral respiratory infection caused by the MERS-coronavirus (MERS-CoV). CFR = 35%.
Eastern equine encephalitis (EEE), commonly called Triple E or sleeping sickness, is a disease caused by a zoonotic mosquito vectored Togavirus that is present in North, Central, and South America, and the Caribbean. CFR = 33%.
Dengue fever is a mosquito-borne tropical disease caused by the dengue virus. CFR = 26%.
Hantavirus causes two potentially fatal syndromes of zoonotic origin (rodents). CFR = 21-36%.
Severe acute respiratory syndrome (SARS) is a viral respiratory disease of zoonotic origin that surfaced in the early 2000s caused by severe acute respiratory syndrome coronavirus, the first-identified strain of the SARS coronavirus species severe acute respiratory syndrome-related coronavirus (SARSr-CoV). The syndrome caused the 2002–2004 SARS outbreak. CFR = 11%.
Yellow fever is a viral disease of typically short duration. In most cases, symptoms include fever, chills, loss of appetite, nausea, muscle pains particularly in the back, and headaches. The disease is caused by yellow fever virus and is spread by the bite of an infected female mosquito. It infects only humans, other primates, and several types of mosquitoes. CFR = 7.5%.
Smallpox was an infectious disease caused by one of two virus variants, Variola major and Variola minor. The last naturally occurring case was diagnosed in October 1977, completely eradicated before 1980. CFR = 3% if vaccinated (eradicated).
1918 flu pandemic was an unusually deadly influenza pandemic caused by the H1N1 influenza A virus. Lasting about 15 months from spring 1918 to early summer 1919, it infected 500 million people – about a third of the world's population at the time. Death counts are disputed. CFR = greater than 2.5% without modern treatment or understanding of viruses (viruses were not discovered yet).
Measles is a highly contagious infectious disease caused by measles virus. Vaccination is available. Here is an article about a woman who was quarantined (along with 25 others) in Illinois after a measles outbreak in February/March 2019. CFR = 1-3% if unvaccinated.
COVID-19, Coronavirus disease 2019 is an infectious disease caused by severe acute respiratory syndrome coronavirus 2 (SARS-CoV-2). It was first identified in Wuhan, China, and has since spread globally, resulting in an ongoing pandemic. As of 27 May 2020, more than 5.58 million cases have been reported across 188 countries and territories, resulting in more than 349,000 deaths. This study published by the University of Washington estimates the real CFR (IFR-S) = 1.3%. There is currently no vaccine available.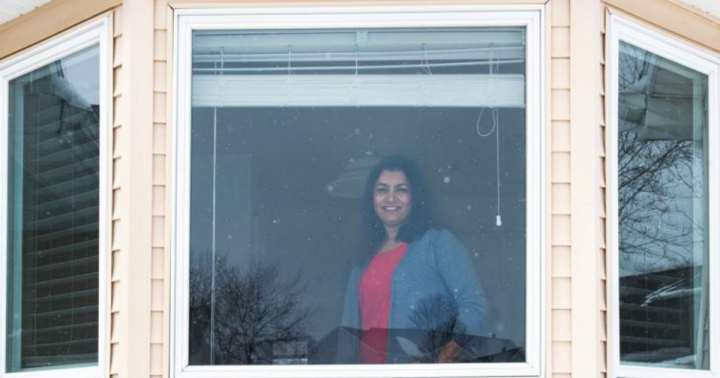 List of Viruses NOT Worse Than COVID-19
Now that you know which diseases causes by viruses are worse than the disease caused by the novel coronavirus, here's a list of diseases that are NOT worse than COVID-19.
Lassa fever, also known as Lassa hemorrhagic fever (LHF), is a type of viral hemorrhagic fever caused by the Lassa virus. Initial spread to people is via contact with the urine or feces of an infected multimammate mouse. It can then spread person to person. Relatively common in West Africa. No known cases in North America. Many people never develop symptoms. CFR = 1% (significantly higher in patients needing hospitalization).
Mumps is a viral disease caused by the mumps virus. Initial signs and symptoms often include fever, muscle pain, headache, poor appetite, and feeling generally unwell. Vaccination available. CFR = 1% if not vaccinated.
Venezuelan equine encephalitis virus is a mosquito-borne viral pathogen that causes Venezuelan equine encephalitis or encephalomyelitis (VEE). VEE can affect all equine species, such as horses, donkeys, and zebras. CFR = less than 1%. No vaccine available.
Polio, short for poliomyelitis, is an infectious disease caused by the poliovirus. In about 0.5 percent of cases, there is muscle weakness resulting in an inability to move. This can occur over a few hours to a few days. The weakness most often involves the legs, but may less commonly involve the muscles of the head, neck and diaphragm. Many people fully recover. In those with muscle weakness, about 2 to 5 percent of children and 15 to 30 percent of adults die. For all those infected, in up to 70 percent of infections there are no symptoms. Another 25 percent of people have minor symptoms such as fever and a sore throat, and up to 5 percent have headache, neck stiffness and pains in the arms and legs. These people are usually back to normal within one or two weeks. Years after recovery, post-polio syndrome may occur, with a slow development of muscle weakness similar to that which the person had during the initial infection. Vaccine is available. CFR = .1% with no artificial breathing support. Through vaccination, polio has been eliminated in the United States since 1979.
1956-58 Asian Flu, Influenza A virus subtype H2N2 (A/H2N2) is a subtype of Influenza A virus. H2N2 has mutated into various strains including the Asian flu strain, H3N2, and various strains found in birds. It is also suspected of causing a human pandemic in 1889. The geographic spreading of the 1889 Russian flu have been studied and published. CFR = .1% (about the same as seasonal flu).
1968-69 Hong Kong Flu, Influenza A virus subtype H3N2 (A/H3N2) is a subtype of viruses that causes influenza (flu). H3N2 viruses can infect birds and mammals. In birds, humans, and pigs, the virus has mutated into many strains. In years in which H3N2 is the predominant strain, there are more hospitalizations. CFR = .1% (about the same as seasonal flu).
Hepatitis A is an infectious disease of the liver caused by Hepatovirus A (HAV). Many cases have few or no symptoms, especially in the young. The time between infection and symptoms, in those who develop them, is between two and six weeks. Primarily spread by eating food or drinking water contaminated with infected feces. Vaccination available. CFR = 0.015% for the general population (higher if over age 50).
Seasonal flu caused by influenza A virus. United States annual flu season is typically October 1 to April 1 and causes 20,000 to 60,000 annually in the U.S. CFR = .1% (2018-2019 flu CFR estimated .0993% or just under .1%).
Chickenpox, also known as varicella, is a highly contagious disease caused by the initial infection with varicella zoster virus (VZV). The disease results in a characteristic skin rash that forms small, itchy blisters, which eventually scab over. Vaccine available. CFR = .001-.02% if not vaccinated.
Hand, foot, and mouth disease (HFMD) is a common infection caused by a group of viruses. It typically begins with a fever and feeling generally unwell. This is followed a day or two later by flat discolored spots or bumps that may blister, on the hands, feet and mouth and occasionally buttocks and groin. Signs and symptoms normally appear 3–6 days after exposure to the virus. The rash generally resolves on its own in about a week. Fingernail and toenail loss may occur a few weeks later, but they will regrow with time. CFR = .01%.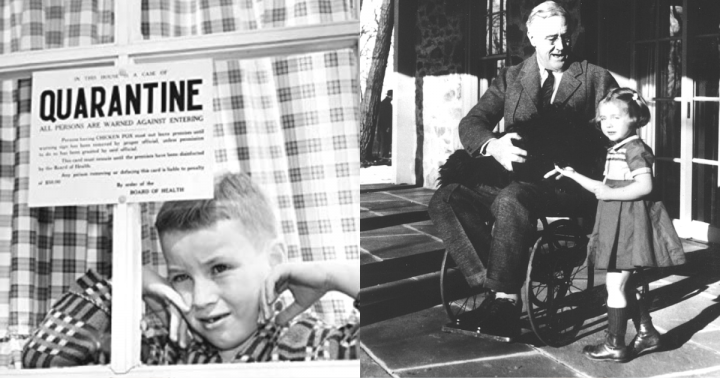 List of Viruses That Are Worse Than COVID-19
It can be difficult to understand how the pandemic fits into a historical context and how it compares to other communicable diseases. Here's A List of Contagious Viruses That Are Actually Worse Than COVID-19.
More on Metroplex Social:
Got something to say? Leave a comment*.
*We will not publish conspiracy theories.