Do you love engineering and science? Are you looking for a warm space to spend your winter? We've got the perfect spot for you! You have got to check out the newly updated Texas Instruments Engineering and Innovation Hall at the Perot Museum during their "Tech The Halls" event! With tons of holiday activities robot hockey, snowflake races, and arctic dinosaur fossils, this is the perfect spot for people of all ages to visit in December. Looking for another great exhibit at the Perot?
Check out actual human fossils at the ORIGINS: Exhibit for the first and only time outside of South Africa!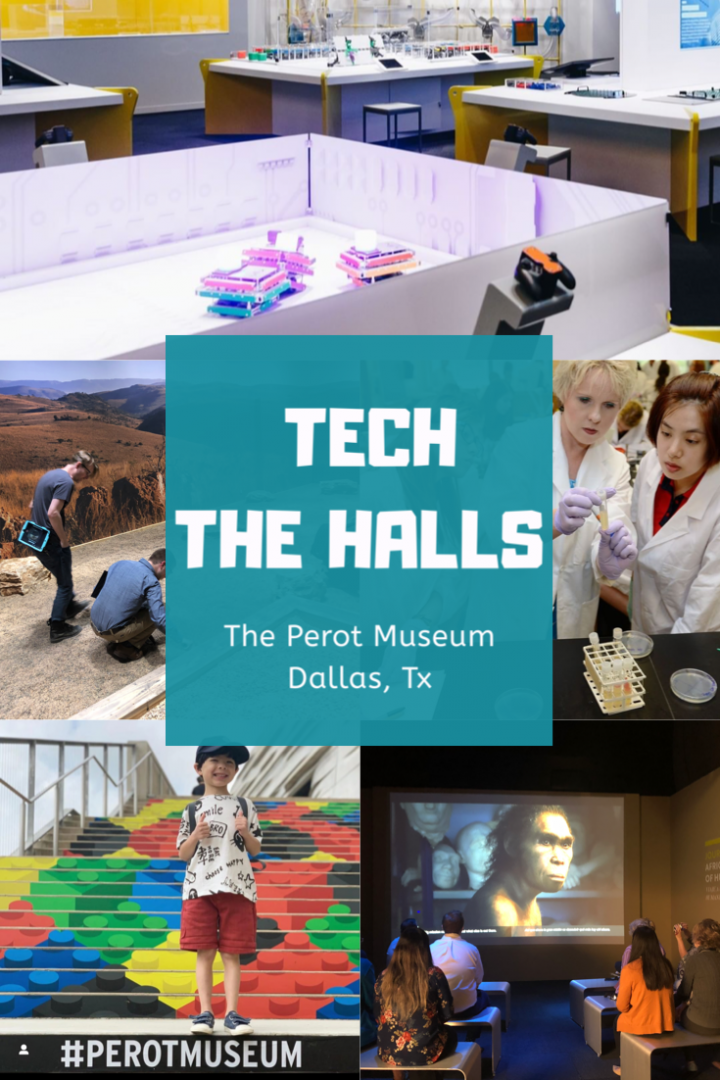 The Perot Museum always has exhibits that leave you in awe, and now there are even more reasons to stop by! After a massive renovation you can now spend the day at the newly updated Texas Instruments Engineering and Innovation Hall. The hall gives visitors a chance to feel like a scientists in a 1,400 square foot lab, create original music, and even program robots! Plan your visit to the Perot Museum of Nature and Science the see The Texas Instruments Engineering and Innovation Hall.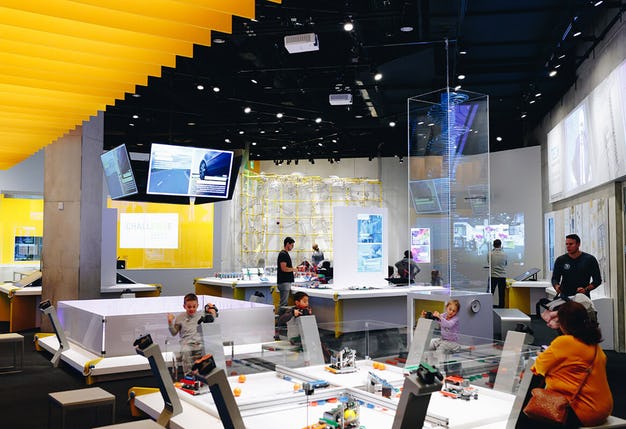 Tech The Halls Exhibits at the Perot Museum
The Perot Museum is ready to wow you this holiday season with constant unique activities through the season. Visitors of all ages can feel like a real life engineer this Christmas thanks to "Tech the Halls." This exhibit is like something you've never seen before and features activities like robot hockey, polar pulleys, coat designing, snowflake races and presentations by paleontologists who have worked with Arctic fossils.
There are even some exclusive exhibits that will be housed by the Perot Museum this Winter, like the Origins: Fossils from the Cradle of Humankind exhibition which presents the actual fossils of our ancient human relatives. This is the first time an exhibit like this has ever been seen outside of Africa!
Some other unique holiday activities include sleepovers for kids and their parents, seasonal Discovery Camps, and extended hours for everyone to enjoy during upcoming Thanksgiving and winter breaks.
What New Features Have Been Added To The Perot Museum?
The brand new Texas Instruments Engineering and Innovation Hall features tons of state of the art technology. Engage in themed engineering challenges that are no longer than 20 minutes by visiting the 1,400-square-foot Challenge Lab. Have a blast with challenges that include a lunar craft "egg drop" moon landings in both English and Spanish!
Next, the "Amazing Airways" section will leave your kiddos gasping for air! The 23 foot wind tunnels are perfect for kids and their eager parents. Next, stop by the robot and circuit stations for programming, or check out the music coding sequencer and create some tunes! Other highlights include a shrinking microchip, interactive facial recognition interactive, mechanical art pieces, and so much more.
What Ages Should Visit The Engineering and Innovation Hall?
The best part of all the state of the art renovations done to the Technology Hall is that it is now accessible for everyone from toddlers to adults! Over 4,000 square feet are dedicated to a play area for toddlers and kids to explore STEM activities.
In addition to the wonderful children's space on the lower level, which also includes an infant area! Throughout the museum there are interactive exhibits all ages can enjoy as well. Some presentations are geared toward adults and include riveting research and interviews of paleontologists.
How Do I Buy Tickets To The Perot Museum?
Gain access to the Tech The Halls and most of the Perot Museum by purchasing a general admission ticket. The Origins Exhibit requires a special exhibit entrance fee. Purchase tickets here.
General admission tickets cost: $20 for non-members (discounts for members, law enforcement and first responders, educators, and low income families)
Special exhibit tickets cost: $10 Prices for entry to special events like sleepovers or camps vary, so head to the official Perot Website for schedules and fees.
The Perot Museum of Nature and Science is located at: 2201 N. Field Street, Dallas, TX
See The New Engineering Hall At The Perot In Dallas!
Explore all things STEM thanks to Texas Instruments and the Perot Museum! Tech The Halls is the perfect winter events for those of you science lovers that are trying to stay warm, and remember that all these renovations are here to stay so you have plenty of time to enjoy them.
Do you plan on checking out the new hall at the Perot Museum? Let us know in the comments below.
Be sure to tag us on social media @metroplexsocial if you go!