Calling all Walking Dead fans! Are you ready to prepare for the next zombie apocalypse? Are you a paintball lover that is ready is ready to take it to the next level? I guarantee you've never heard of anything like this Zombie Safari Dallas.
Looking for awesome things to do this Halloween? Check out this huge Day Of The Dead festival in Denton! and then head over to these terrifying DFW haunted houses.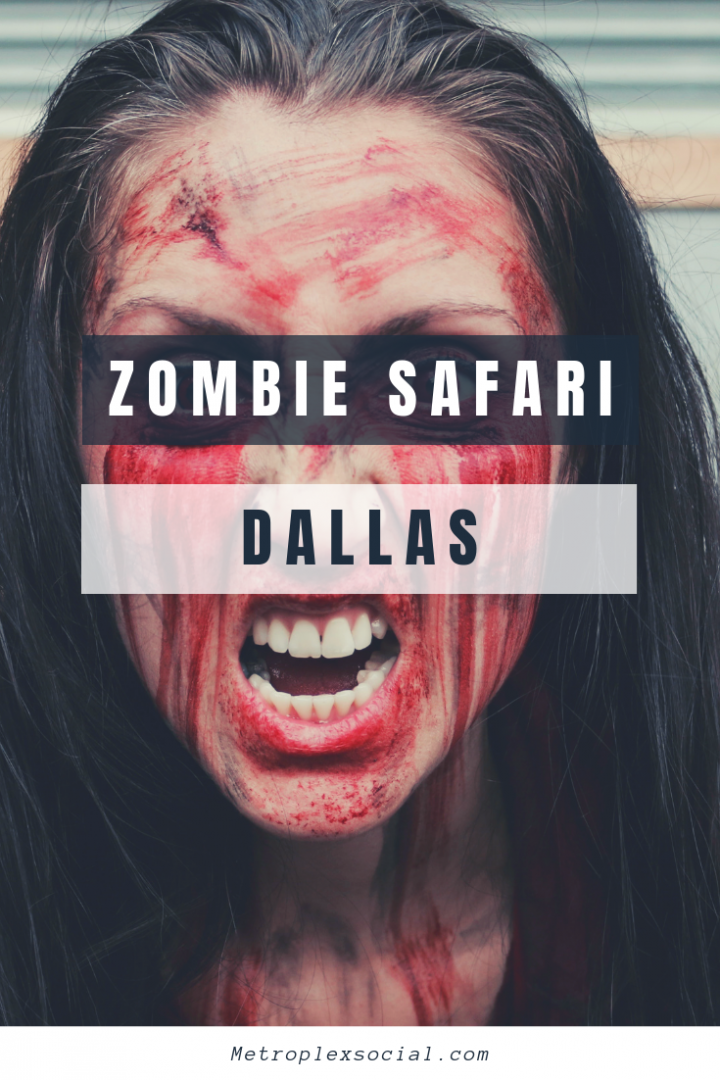 You don't have to wait for the world to end to finally put your zombie killing skills to the test. Cousin's Paintball in Forney has taken paintball to another level by incorporating a Zombie Hunt. Not only will you be aiming and shooting at the undead, you'll get to do it with your friends from a moving bus! Seriously, this is a Halloween event in DFW you cannot miss. Here's everything you need to know about Zombie Safari Dallas:
Zombie Safari Dallas Info
Complete with a mounted paintball guns and creative zombie characters, visitors to Zombie Safari in Forney are able to hunt zombies from their bus or even just attend as ride alongs. From October 4th through the 31st, starting at 7pm you can attend this one of a kind Zombie hunter experience!
Cousin's Paintball is in rural Forney just 20 minutes outside of Downtown Dallas. Their state of the art facility is home to some of the most unique paintball spots, including abandoned cars and even a helicopter to use during matches.
You'll hop into Cousin's Paintball's ZRV, or  Zombie Response Vehicle, and work hard to contain the outbreak and save DFW! You also get to shoot at some familiar characters like Scooby-doo and the Mystery Gang, and of course your run of the mill infected zombies too.
Throughout your journey, you get to use mounted .50 caliber paintball guns in this amazing first person shooter adventure.  For this specific experience, you don't have to be worried about being shot at. You'll be in complete control of wiping out Zombies and will be totally safe within the Zombie Response Vehicle!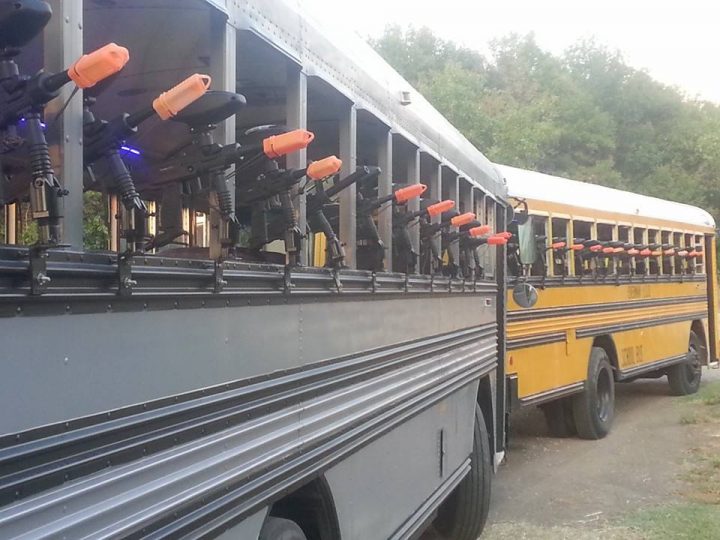 Is Zombie Safari in Forney Family Friendly?
Zombie Safari Dallas prides themselves on being a family friendly facility. This is a Halloween experience everyone will enjoy and your kids will not be able to stop talking about! If they aren't comfortable shooting, you can grab tickets as a rider on the ZRV and watch as others take out DFW zombies. Make sure to stock up on paintball rounds!
This is a great opportunity for families, team building, or just some Halloween fun. The entire experience can take a few hours, and you might want to explore Cousin's Paintball's other activities like the hay ride or concession stands.
How Much Does Zombie Safari Dallas Cost?
Prices start at just under $25 for 100 rounds and a general admission ride on the zombie response vehicle. Upgrade to VIP for $35 and double your rounds to 200! VIPs also get fast track admission so they can skip long lines. You also have the option to become a spectator as a ride along for only $10.
For private events with friends, coworkers, or for a special occasion you can also book a private zombie hunt and get a ZRV all to yourself! Various packages are available depending on total attendees for your party. Check out Zombie Safari's Website for tickets and full pricing information.
Zombie Safari Location
Check out Zombie Safari at Cousins Paintball, 8975 FM 740 SOUTH Forney, TX 75126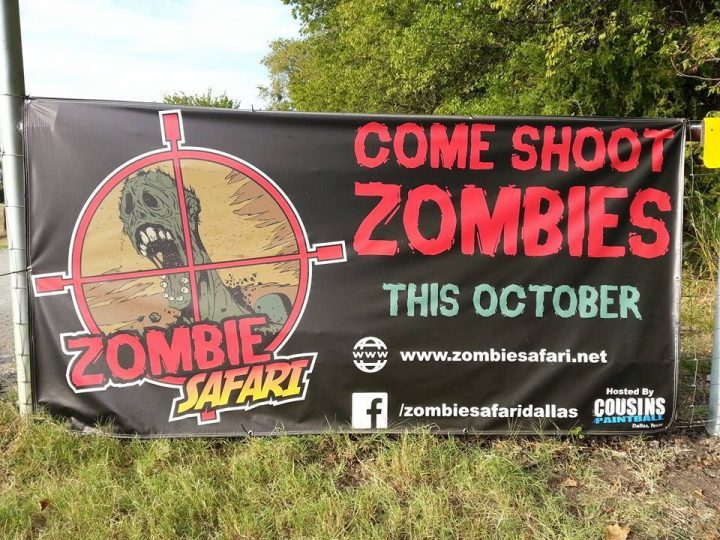 Save The City At The Zombie Safari in Forney!
Adventure awaits at the Zombie Safari! Have a hunting trip like never before thanks to Cousin's Paintball and their yearly Zombie Hunt!
Will you be heading to Forney to visit this October Event? Let us know in the comments below! Tag us at @metroplexsocial if you decide to go!