This post is sponsored by Cogburn's Heating and Air
I'm pretty sure I still own a t-shirt that says "I survived the summer of 2011." Y'all remember that? 70 days of 100+ degrees. Lets face it–Dallas Fort Worth gets hot…about May and stays that way for at least the following six months. The easiest way to beat the heat is to stay at home in your air conditioning, but eventually you're going to get stir-crazy. Plan ahead with our roundup of the 10 BEST Places in DFW to Cool Off this Summer!
There's definitely no shortage of fun things to do in DFW this summer–here's list of the FUNNEST Indoor Play Places in Dallas Fort Worth.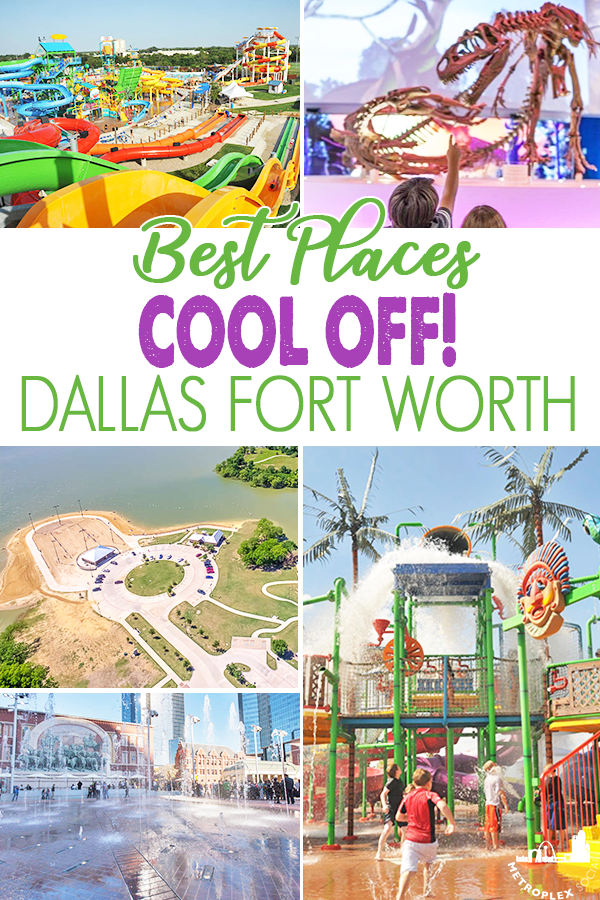 Where to Go in DFW to Cool Off this Summer
Look, being hot in your own home makes it hard to relax. Add to the mix kids or pets, and you're gonna quickly think you're going crazy. During the dog days of summer it is crucial that your air conditioning system is running at optimal levels. High temperatures can put a strain on your AC leaving you to sweat it out–and trust me it ain't pretty.
Ask me how I know.
Look, no one wants to come home to a hot house after enjoying the cool air at these indoor places in the DFW area. To keep your AC system in its best performance, make sure to it cleaned and have maintenance performed regularly. A Denton Texas air conditioning company, Cogburn's Heating and Air, offers affordable maintenance plans. Let the professionals find problems before they start. It's easy to prevent your home from turning into the neighborhood sauna.
Now, get planning with our roundup of the 10 BEST Places in DFW to Cool Off this Summer before summer turns the oven on outside: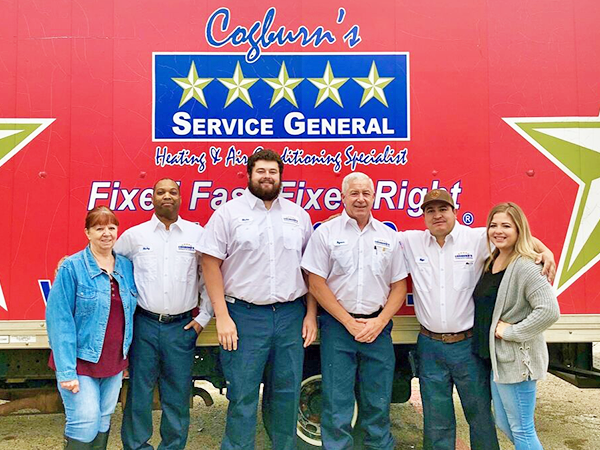 10 BEST Places in DFW to Cool Off this Summer
1. Fort Worth Museum of Science and History
Science never gets old at the Fort Worth Museum of Science and History! This DFW museum is nestled within the Fort Worth Cultural District and houses a variety of traveling and permanent exhibitions. Permanent exhibits include DinoLabs & DinoDig®, Energy Blast, Fort Worth Children's Museum, and the Cattle Raisers Museum. Innovation Studios— a five glass-walled studio that houses Inventor, Doodler, Designer, Imaginer, and Explorer—is where imagination, curiosity and creativity are encouraged and nurtured. Be sure to check out the amazing science and history films at their two theaters: the Omni Theater and an IMAX® dome. Stargazers will love the Noble Planetarium.
Address: 1600 Gendy St., Fort Worth, fwmuseum.org
2. White Elephant Saloon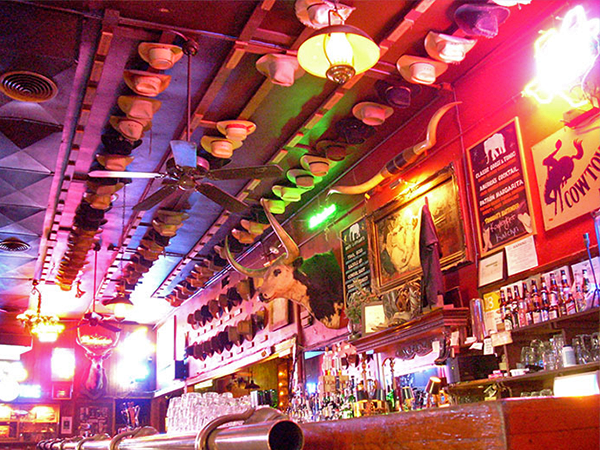 Grown-ups are going to want to head on over to one of Fort Worth's most legendary watering holes, the White Elephant Saloon. This historic honky tonk is owned by celebrity Fort Worth chef & TV personality, Tim Love. Centrally located on Exchange Ave next door to the Love Shack, White Elephant Saloon is the perfect place to kick back with lively tunes, shoot some billiards, sip on a margarita, and enjoy company!
3.River Legacy Science Center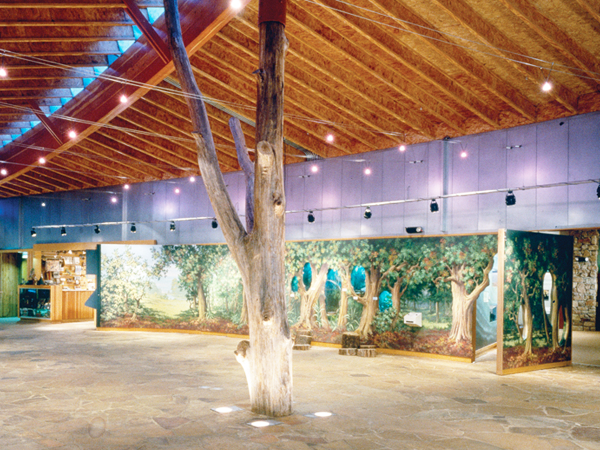 So many fun kids activities at this amazing living science center located in Arlington, TX! This science and nature center has lots of stuff to do both indoors and outdoors. Kids and parents are going to enjoy the environmental learning aspect of this awesome place in DFW to cool off this summer, such as:
Interactive environmental exhibits
Aquariums & Terrariums with native animals
Gift shop
Nature trails & pond
Public programs
Education programs
Summer Classes
Address: 703 NW Green Oaks Blvd, Arlington, riverlegacy.org
4. Sixth Floor Museum at Dealey Plaza
Anyone who is interested in the life and death of John F. Kennedy will want to visit the Sixth Floor Museum, located in what was the Texas School Book Depository, at Dealy Plaza. Guests will be taken through JFK's life, assassination, and the legacy he left behind. Every year, some 350,000 people continue to visit the Sixth Floor Museum in Dallas, TX.
The museum also hosts public events. These programs explore specific aspects of the Kennedy presidency and assassination with museum collections, personal stories, and experiences. This is a stop on the JFK Assassination Conspiracy Tour, focusing on the first and fatal shot.
Address: 411 Elm St, Dallas, jfk.org
5. Sundance Square
Think of it as a 55,000-square-foot living room: a place to hang out with friends, indulge your senses, and let your everyday worries disappear. On any given day, you might find a band playing on the permanent stage, a yoga class in progress, or thousands enjoying an outdoor movie. Sundance Square Plaza is a masterpiece of urban design, complete with fantastic fountains, four giant umbrellas, and a state-of-the art sound and lighting system. Come see Sundance Square Plaza for yourself – it's unlike any other public space in Texas.
About the Sundance Square Fountains:
The fountains are on and can be viewed during all hours of operation. For those who like to step into them we've allotted the following hours to do so. Please see below for fountain guidelines.
2 PM – 6 PM MON-FRI
1 PM – 6 PM SAT-SUN
Address: 420 Main St, Fort Worth, sundancesquare.com
6. Dallas Holocaust Museum
The Dallas Holocaust Museum and Center for Education and Tolerance founded 1984, teaches the history of the Holocaust. It also works to advance human rights. The goal is to combat prejudice, hatred, and indifference. The programs aim to have a deep impact on all visitors, regardless of age. With the different exhibits and programs, guests learn about the discrimination and deep-rooted hatred of the Jews that led to the attempted annihilation that was the Holocaust. It is the only Holocaust museum located in North Central Texas, as well as Oklahoma, Arkansas, and Louisiana. The North Texas area is home to over 50 survivors, refugees and hidden children from the Holocaust.
Address: 211 N. Record St., Suite 100, Dallas, dallasholocaustmuseum.org
7. Denton Courthouse-on-the-Square
This free museum located on the Square in Denton is a place of learning and discovery of Denton County. The Denton County Office of History and Culture operates the 1896 Courthouse-on-the-Square and the Denton County Historical Park. Take a picnic and have lunch on the lawn of the Square or visit one of the many local restaurants, bars, and coffee shops in Downtown Denton. There's also plenty of shopping and you're going to love the several public murals that make great instagrammable backdrops. Plan to stay late because the Square gets poppin' with live bands and night life after dark.
Address: 110 West Hickory Street, Denton, dentoncounty.com
8. Dallas World Aquarium
Adventure awaits at the Dallas World Aquarium! Your journey begins at the top of the rainforest exhibit, where exotic birds, such as Cocks-of-the-rock and many species of toucans, can be seen. Lounging around are Two-toed and Three-toed sloths. Endangered animals, such as Orinoco crocodiles, Giant river otters, Antillean manatees and several species of monkeys are part of the many conservation projects. The aquarium portion displays interesting marine life, including Japanese crabs, jellyfish, Leafy, Weedy and Ribbon seadragons. Black-footed and Blue penguins can be seen swimming as guests enjoy the outdoor South Africa exhibit. Sharks, rays and sawfish are only a few of the fish living in the Mundo Maya cenote. Safe from Neotropical eagles, are euphonias, tanagers and hummingbirds. Reptiles and amphibians, both of significance to the Maya culture, can be seen throughout the exhibit.
Address: 1801 N Griffin St, Dallas, dwazoo.com
9. Little Elm Beach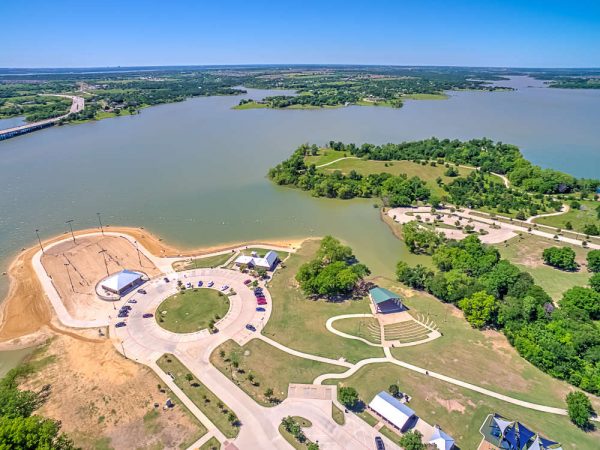 Little Elm has a beach! The beach has one of the largest open swim areas in North Texas, and offers a lot of family fun. There is not a lifeguard on duty, so please be careful. Life jackets are available on loan at the beach. The Beach is always open (24/7) and is free. There are also ten sand volleyball courts down on the beach, overlooking the lake, and two more courts up by the playground in the park. The courts are filled with championship quality (AVP approved) sand, perfect for any tournaments or casual games you have planned. The courts are first come first serve, but may be rented for tournaments.
Little Elm Park and Beach are always open and parking is free. There are not lifeguards at the beach; police and staff patrol frequently.
Address: 701 W Eldorado Pkwy, Little Elm, Little Elm Beach Park
10. Hawaiian Falls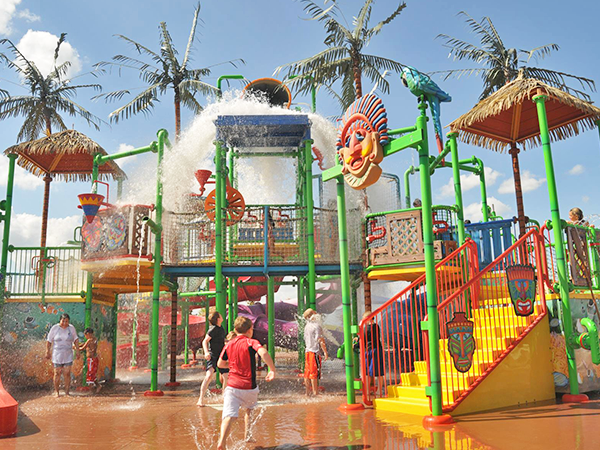 Get ready to have a splashing fun time at Hawaiian Falls! With multiple Dallas Fort Worth area waterpark locations including Garland, The Colony, Mansfield and Roanoke, there's a location near you no matter what part of North Texas you're in. Whether you and your family are visiting Texas or live right here in the Lone Star State, Hawaiian Falls is the place to be to cool off in DFW!
Multiple DFW locations (Garland, The Colony, Mansfield, Roanoke), hfalls.com
SAVE money by purchasing a Pogo Pass which gets you entry into 24 different DFW venues for only $39.98 (savings of $10). Hawaiian Falls is one of the venues included with your Pogo Pass.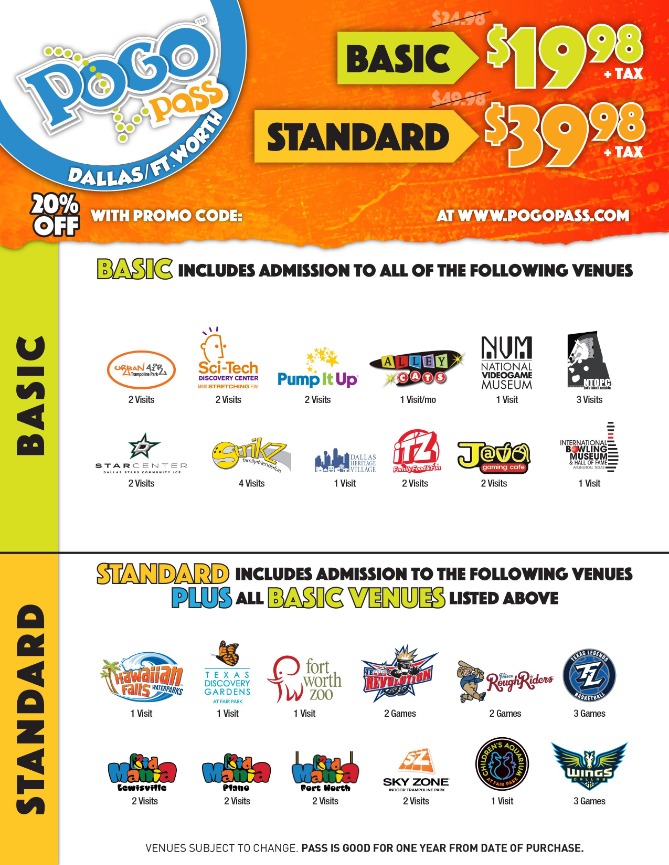 Summary
There's no shortage of fun and relaxing places in DFW to cool off this summer…but no one likes coming home to a hot house in Texas. Let the experts at Cogburn's Heating and Air take care of you and your family with their maintenance plans that only cost pennies a day. They can help discover potential problems before they start. Give the professionals a call – Cogburn's Heating and Air at 940-243-9199.