Myth: You can't grow apples in Texas. These orchards in Texas prove that delicious apples can be grown in our great state. In fact, some of the country's best apples are grown right here. So, when fall arrives and you want to go apple picking in Texas, here are our favorite apple orchards in Texas that are road trip worthy.
Looking for more road trip worthy ideas? Check out these Weekend Getaways Within a Drive from Dallas.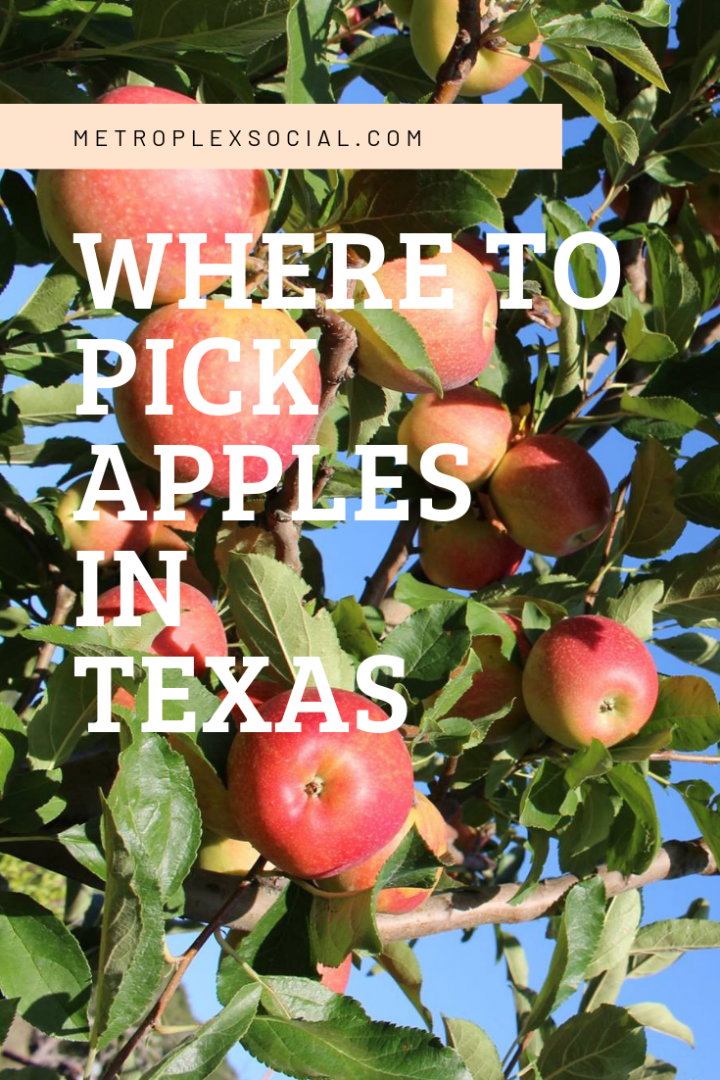 Quite often I hear from transplants who have moved to the metroplex that they miss fresh apples in the fall. Well, why miss them when you can do your own apple picking in Texas?! Texas has plenty of u-pick farms scattered throughout the state. We've done our research and here are the best places to pick apples in Texas for 2019: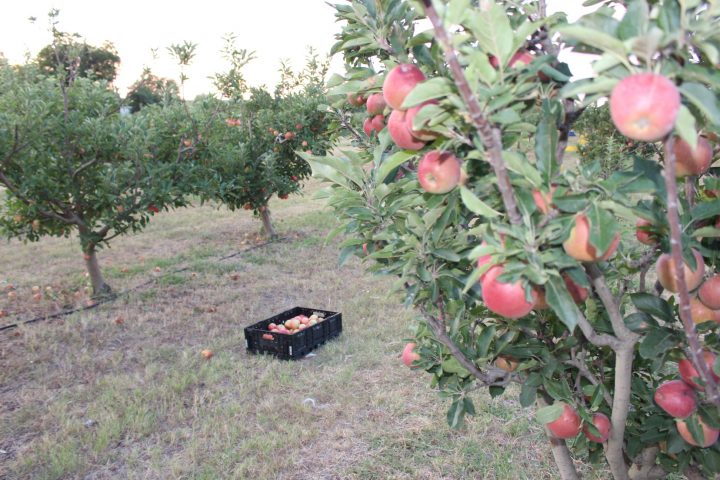 Where to Go Apple Picking in Texas
Due to a dry season and late cold snap this spring, here are the best places for apple picking in Texas for 2019.
Henrietta Creek Orchard – Roanoke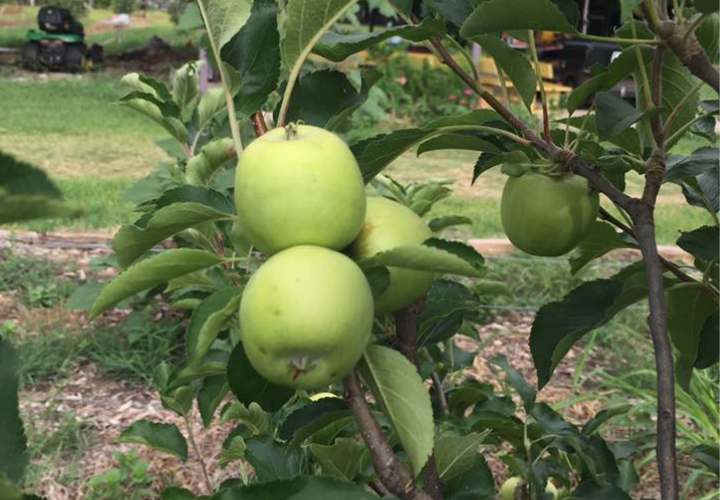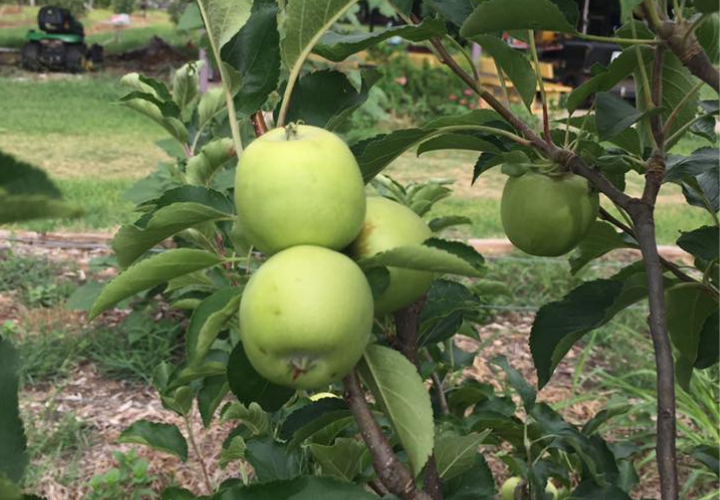 UPDATE: CLOSED THIS SEASON
Henrietta Creek Orchard in Roanoke, Texas has welcomed visitors for more than 30 years! This apple orchard in Texas located within the DFW metroplex focuses on the positive impact that farming on small acreage can have for our habitat, society, and culture. Their orchard has over 500 hybrid dwarf apple trees and around 200 peach trees.
Henrietta Creek Orchard is located a few miles from the Texas Motor Speedway and just east of Alliance Airport. Check their Facebook page or call 817-439-3202 before you come out so you can make sure they have apples ready to pick.
Apple varieties at Henrietta Creek Orchards include:
Golden
Fuji
Granny Smith
Pink Lady
Winesap
Enterprise
Apple picking is from mid-September through October.
Drive time:
30 minutes
Must do:
Learn about the importance of bee pollination
Side trip:
Buc-ee's Fort Worth!
Address: 14255 Old Denton Rd, Roanoke, TX
CALL BEFORE YOU VISIT 817-439-3202
UPDATE: HENRIETTA ORCHARD IS CLOSED FOR 2019
Apple Valley Orchard – Llano, TX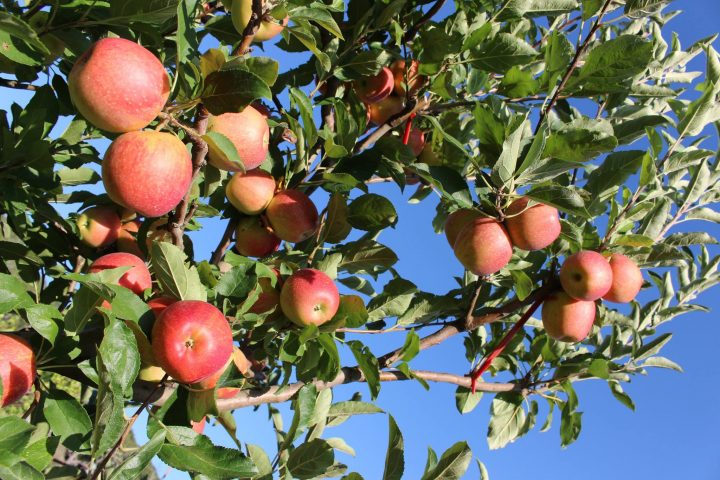 Tucked away in the Texas Hill Country is Apple Valley Orchard. John and Susan have done an amazing job with their apple orchard. Although we can't tell if you can actually pick apples at this orchard in Texas, they DO sell several varieties both on-site and at nearby farmers markets. You'll definitely want to call ahead 325-247-3979 to make sure they have apples before heading out to this orchard.
Apples ripen depending on the variety from mid-July through October.
Several varieties of apples are grown at Apple Valley Orchard.
Drive time:
3.75 hours
Must do:
Buy a famous homemade apple pie!
Side trip:
Fredericksburg, Texas
Address: 12340 S State Highway 16, Llano, Texas
CALL BEFORE YOU VISIT: 325-247-3979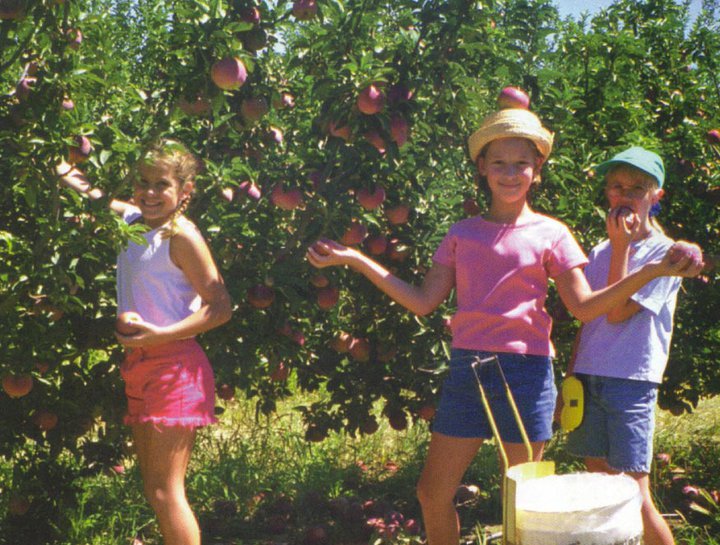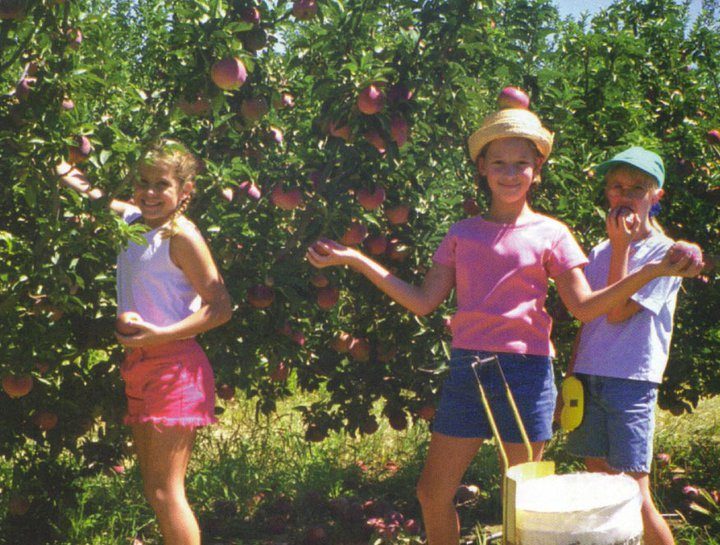 The Orchard is a favorite apple picking in Texas location for families and private groups. The orchard is located East of Idalou, Texas. Owned by the Crawford family, The Orchard is blessed with great growing temperatures, rich soil, and breathtaking views throughout. Make sure to stop by the store and say hello!
West Texas breezes carry the fresh smell of 6,000 apple trees to visitors at Apple Country, where apples are picked from the trees and available for purchase from their Country Store. Much more is awaiting the visitor from their unique gift shop and bakery. Not only do the apples beat store prices, but tree-ripened apples simply taste better.
Apple varieties grown at The Orchard in Idalou, TX include:
Jonathon
Holly
Red Delicious
Golden Delicious
Winesap
Braeburn
Fuji
Granny Smith
Pink Lady
Sundowner
Apple picking starts in August and continues through October.
Drive time:
4.5 hours
Must do:
Enjoy a delicious plate of BBQ and proceeds will benefit Texas Boys Ranch
Side trip:
Caprock Canyons State Park and Trailway
Address: 12206 E Highway 62, Idalou, Texas
CALL BEFORE YOU VISIT: 806-892-2961
Best Places to Go Apple Picking in Texas in 2019
Texas is one of the best places in the country to go apple picking! These beautiful apple orchards are definitely road trip worthy.
Have you ever been to any of these apple orchards? Which was your favorite? Let us know in the comments below and follow us on social media at @metroplexsocial.com for more awesome places in Texas and the Dallas Fort Worth metroplex to visit.