Denton TX is home to so many hidden gemstones. And, there's always something to do On-The-Square. Downtown Denton is filled with restaurants, coffee shops, bars, boutiques, antique shops and so much more! You are going to love these places in Denton to bring your friends this year!
Looking for more secret shopping spots to explore in DFW? Then check out: These Hidden Shops in Old Town Lewisville Will Make You Want to Stay All Day.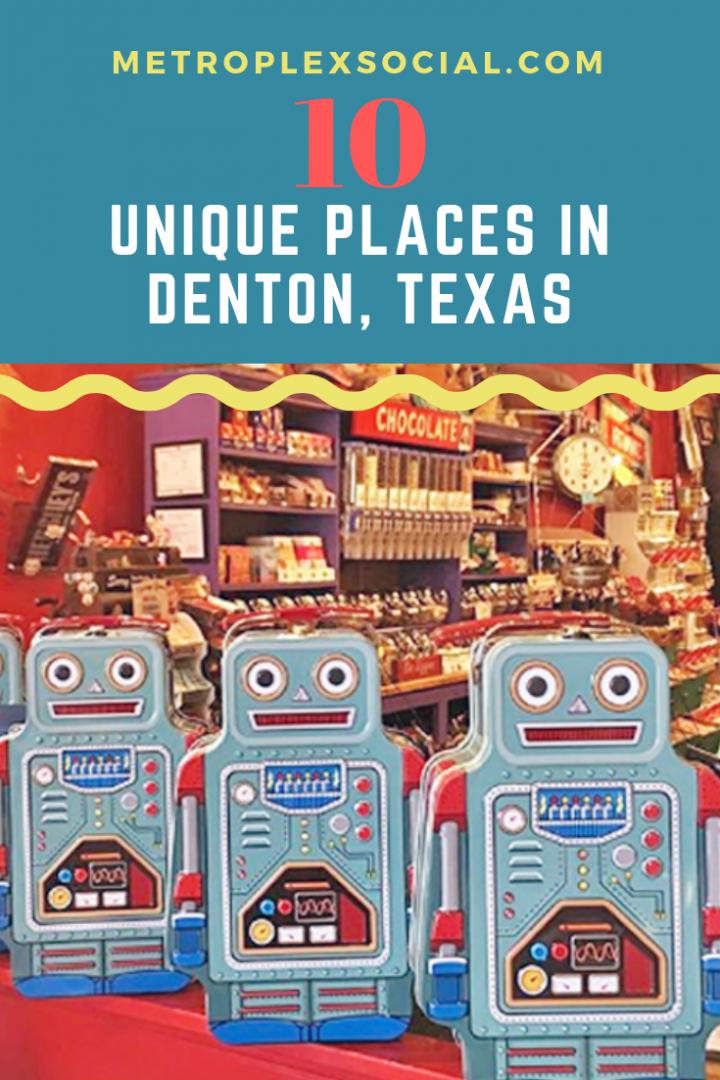 I fell in love with Denton when I attended UNT! I love the eclectic charm that's so unique to Denton. The Square has been around since the 1880s and is continuously growing. Every time I visit Denton, I find something new I fall in love with and it always feels like home. Discover my favorite unique places in downtown Denton to Shop, Eat, and Explore: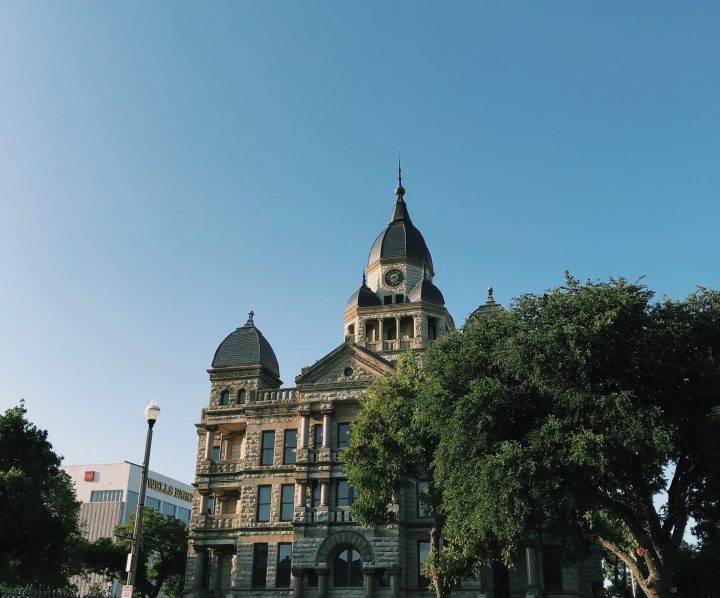 10 Unique Places in Downtown Denton to Shop, Eat, and Explore!
If you're a local or a first-time visitor, these are my favorite places in Denton and I'm sure you'll love them too!
The DIME store
The Denton Independent Maker Exchange (DIME) is a curated shop where you can find handmade goods. From baby clothes to plant pots, you'll find a variety of one-of-a-kind items. Not only can you buy handmade items, but they host workshops as well. For example, basket weaving, watercolor painting, and calligraphy. DIME is home to 60 crafters and it's the perfect spot to discover local makers.
Address: 118 E McKinney St, Denton, TX
Atomic Candy Shop
Atomic Candy is a blast from the past! They have over 300 different types of candy. So, you'll find a sweet treat for everyone! Your kids are guaranteed to love it. Atomic Candy also serves soda and they have a variety of novelty items and retro toys. Locals rave about this totally awesome candy shop!
Address: 105 W Hickory St, Denton, TX
Denton Trading Company
Denton Trading Co. is a one-stop-shop! You'll find furniture, clothes, home decor, jewelry and much more! When I first visited the shop, I wanted to buy it all. What you'll find at DTC is a representation of the Denton community. Owner Kristin Brittain fell in love with the Denton atmosphere and residents, which is why she decided to open DTC.
The Denton location is the sister store to Roanoke Trading Co. Kristin has been intentional on the differences of these two stores. "The way I always describe it is that RTC [Roanoke Trading Co.] is more like Anthropology and DTC [Denton Trading Co.] is more like Urban Outfitters," Brittan says.
Address: 112 W Oak St, Denton, TX
J.T. Clothiers
J.T. Clothiers has been a Denton staple since 1970. James Tritt envisioned opening the store in '69. So in 1970, he took a leap of faith and opened up the store. Family-owned and operated, J.T. Clothiers prides themselves in bringing great clothing and customer service.
When I first walked into J.T. Clothiers, I had no idea what to expect. I was pleasantly surprised to find well-known brands on display but with a twist. Although they carried brands like Free People, the items were curated to fit the Denton aesthetic.
Address: 200 W Oak St, Denton, TX
Recycled Books
Recycled Books, Records & CD's is home to over half a million books and it's in the heart of Denton. There's so much history on-the-square. For example, Recycled is located where the Wright Opera House used to be in 1899-1919.
Known as the "big, purple building on The Square", it's become a significant building for locals. It's the spot for book and music lovers. A key attraction is the maze-like feeling you get when you stop by. Each section of the three-story building is carefully curated.
Address: 200 N Locust St, Denton, TX
West Oak Coffee
West Oak Coffee is a must-stop coffee shop. This new age saloon has quickly become the friend's meet-up place, study spot, and a Dentonite favorite. Although they're known for their coffee and pastries, you'll also find a selection of breakfast options and lunch food. If you're visiting with your kiddos, they also serve milk chocolate on tap.
Did we mention they also serve wine and beer? It's time for a happy hour at West Oak! Every season they concoct seasonal drinks, so there is always something new to try! West Oak brews their own coffee and all pastries and food items are made in-house. If you're like me, you'll want to order everything off the menu.
Want to find other coffee shops in Dallas-Fort Worth? Check out our blog post about the best DFW coffee shops.
Address: 114 W Oak St, Denton, TX
The Palm Tree Boutique
Who doesn't love trendy, affordable clothes? I sure do! The Palm Tree Boutique is the perfect spot to find gifts for your mom, sister, bestie, and everyone in-between. I'm the kind of person who's overwhelmed by huge stores like Forever21 and H&M, so finding trendy pieces in-person can be difficult sometimes, especially when I'm on a budget. So, The Palm Tree Boutique is a life and time saver!
Address: 119 N Elm St, Denton, TX
Ravelin Bakery
You can't go wrong with making a pit stop at Ravelin Bakery. My personal favorite is the chocolate cake. It's seriously the best, and trust me, I've had a lot of cake. The chocolate shortbread cookies are also a family favorite. You'll find European style bread and pastries here. They use whole and natural ingredients and everything is hand-crafted. It's the best place to stop by and treat yourself!
Address: 416 S Elm St, Denton, TX
Barley & Board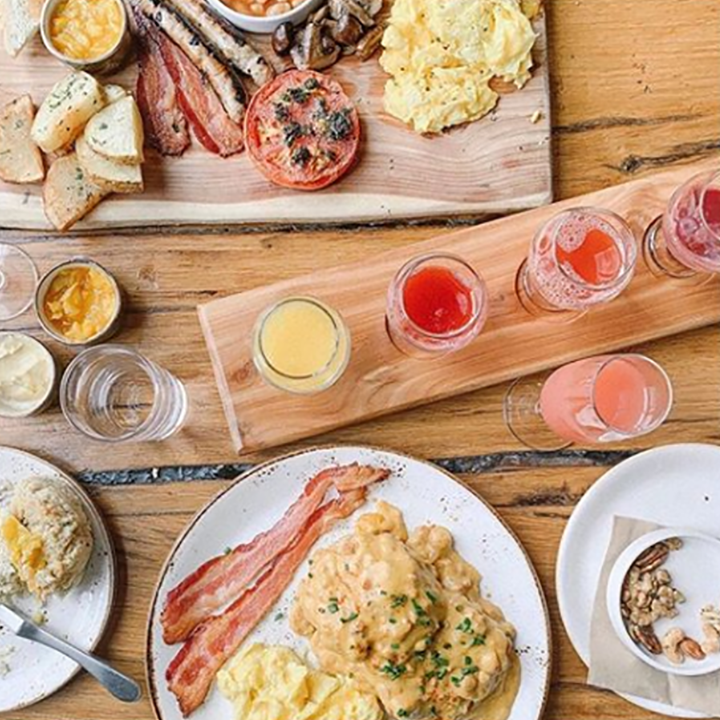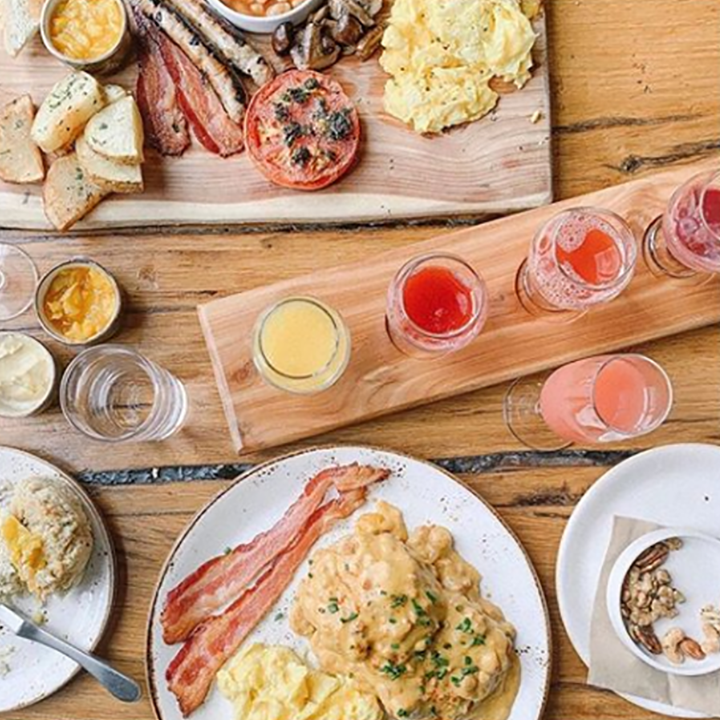 Barley & Board doesn't just serve delicious brunch, but their lunch and dinner menus hit the spot! My personal favorites are the cookie board and Al Pastor board. I've never been disappointed, and Barley & Board was even the spot I chose for my rehearsal dinner.
Fun fact: the space was actually home to the first hotel in Denton. Additionally, it's also the first gastropub in Denton. So, if you're in the area and need to find a place to eat — Barley & Board is a must.
Address: 100 W Oak St #160, Denton, TX
LSA Burger Co.
Order a delicious burger, a refreshing beverage and enjoy the view of The Square meanwhile you listen to live music on the rooftop. Now that's a great way to spend your Friday night. If you're not a music fan, a Texas fan, or a burger fan — LSA Burger may not be the place for you.
You'll find a mural inside LSA Burger that honors Texas musical legends, our personal favorite feature is Willie Nelson. Similarly, you'll find murals on the rooftop created by Denton locals.
Address: 113 W Hickory St, Denton, TX
Coolest Places in Denton to Bring Your Friends This Year
Once you visit Downtown Denton, you'll want to come back. There are so many great restaurants, coffee shops, shops and tons of photo ops! The Square is a great place to visit year-round, but during the holidays, it lights up.
What's your favorite spot in Downtown Denton? Leave them in the comments below. Be sure to follow us at @metroplexsocial on social media for more cool places to visit around Dallas Fort Worth!