Arbor Hills Nature Preserve is a little oasis tucked in between the Dallas North Tollway and the Sam Rayburn Tollway. Once inside this scenic, 200 acre park full of trees, trails, and creeks, you forget that you are only minutes from the hustle of Plano, Texas.
Here's another amazing oasis located in northern Texas you should visit! You can read all about that right here.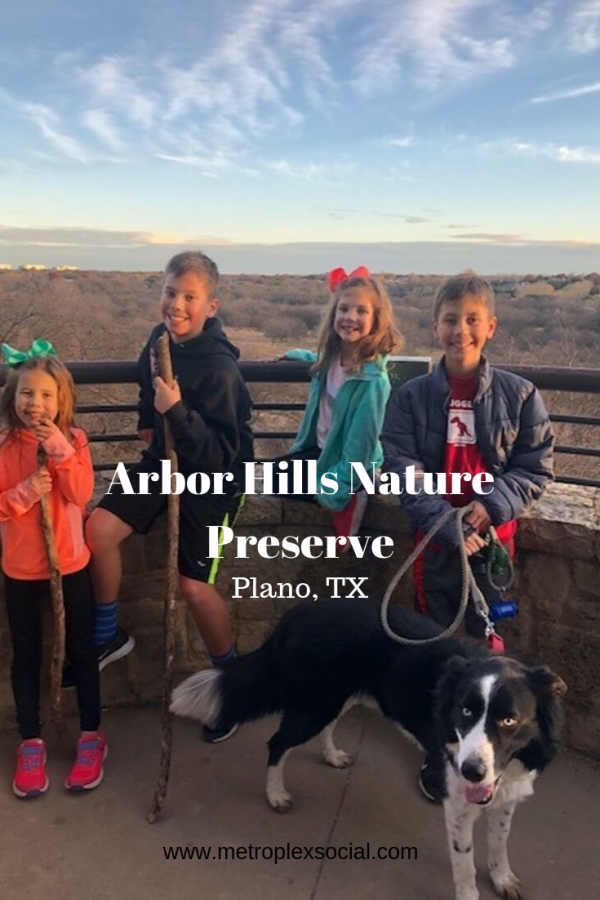 If you are looking for a place to escape the metroplex traffic and reduce your stress level, grab your sneakers and head over to Arbor Hills Nature Preserve. A study by the University of Michigan found that nature walks are linked to better mental health and can lower levels of depression and stress (Health.com, 2014).
So what are you waiting for? Keep reading to find out why Arbor Hills Nature Preserve and see why this is one of Plano's top places to hike and bike.
Arbor Hills Nature Preserve Is Where to Go Hiking Near Dallas
There's a hidden oasis for hiking near Dallas that you've got to see for yourself.
Arbor Hills – Hiking Trails
There are approximately 3 miles of wide paved trails for walking and jogging. Leashed dogs are welcome in the park. This trail takes you through a large portion of the park and loops back around to the parking lot. The trail is well kept and will lead you to a look out tower with a great view of the park and surrounding area. Lots of trees, flowers, and cacti can be viewed from this trail.
There are also 3 miles of unpaved trails through the park that are open to pedestrians. You can find these trails right off the paved trail. Here you can hike to the creek, through the forest, and out to the prairie land.
Be on the look out for wildlife in the area too. Owls, herons, snakes, turtles, rabbits, fish and many insects all inhabit the park. Coyotes and bobcats roam around in the Upland Forest area but are rarely seen. The Upland Forest area is the higher section of the park you can access through the unpaved trails.
For the off road bikers, there are 2.8 miles of cycle trails just for you. This twisty loop is great for the beginner to intermediate biker and the trails are located off the paved trail just beyond the playground. You can access the park map here.
You can check the condition of the the trail before you go by calling the City of Plano's Trail condition hotline at (972) 210-2936 and press 7 for Arbor Hills.
https://www.instagram.com/p/B2Zapz3BcsG/
Arbor Hills Nature Preserve – Park Features
Paved parking lot
Restrooms with wifi
Playground
Pavillions
BBQ grills
What to Know Before You Go
Skateboards and all motorized vehicles, including hover boards are prohibited
Bring sunscreen and bug spray, chiggers are out during the summer months
Watch out for poison ivy and wildlife
There are many great spots in the park for photos and you will see a lot of photographers in the fall/winter months here.
Where is Arbor Hills Nature Preserve Located?
Arbor Hills Nature Preserve is where you want to go to walk, hike, or bike while being immersed in nature. The park is FREE. There is no admission or parking fee. Clean, well kept trails, and a playground make this a family friendly outing.
Address: 6701 W. Parker Rd, Plano, TX 75093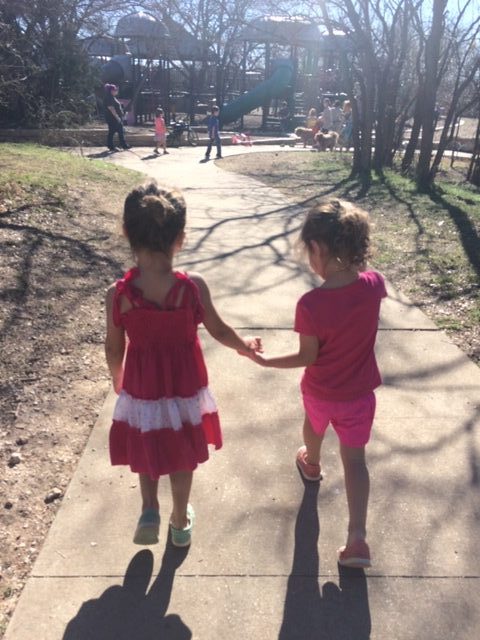 Arbor Hills Nature Preserve is a Hidden Oasis Near Dallas
With over 200 miles of trails for biking and hiking near Dallas, Arbor Hills Nature Preserve is a hidden oasis near Dallas.
Do you know of any other parks in the metroplex with good hiking trails? I would love to hear about them and go exploring. Leave me a comment with your recommendations.
Be sure to tag your pics on social media with @metroplexsocial.