Possum Kingdom Lake has the clearest blue water in North Texas that'll make your summer even more fun! When was the last time you were at the lake? Grab your bathing suit and a fishing pole and follow along to see what makes this lake just west of Fort Worth so special.
Related: This Hidden Swimming Hole in Fort Worth Will Let You Make a Splash All Summer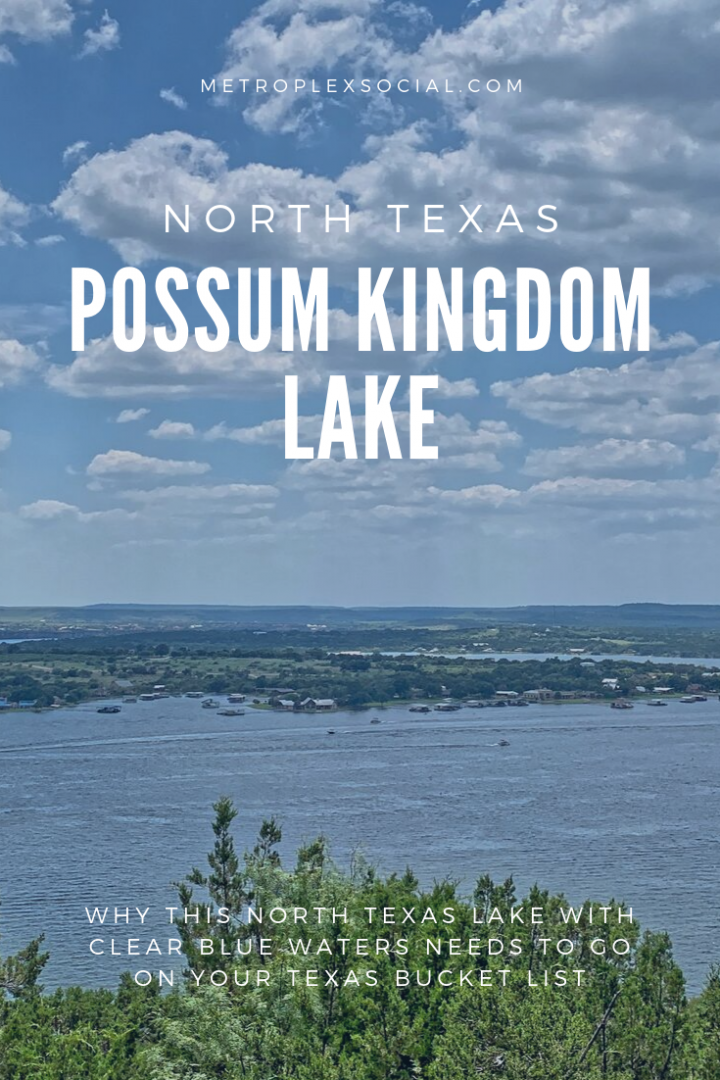 Possum Kingdom Lake is a popular North Texas place to visit because of the area's beautiful scenery, abundant wildlife, clear cool water, and beautiful cliffs. These incredible cliffs tower 92 feet above the lake and are appropriately named Hells Gate. You will also find Possum Kingdom State Park here. This state park in Palo Pinto County was built in the 1940s by the Civilian Conservation Corps.
Possum Kingdom Lake is situated within the Palo Pinto Mountains and Brazos River Valley of Texas. Possum Kingdom Lake is a 20,000 acre reservoir known for its clear blue waters. The lake twists for 65 miles down the Brazos River. Unlike the metroplex, this area enjoys low humidity year round which is another reason you're gonna want to visit soon.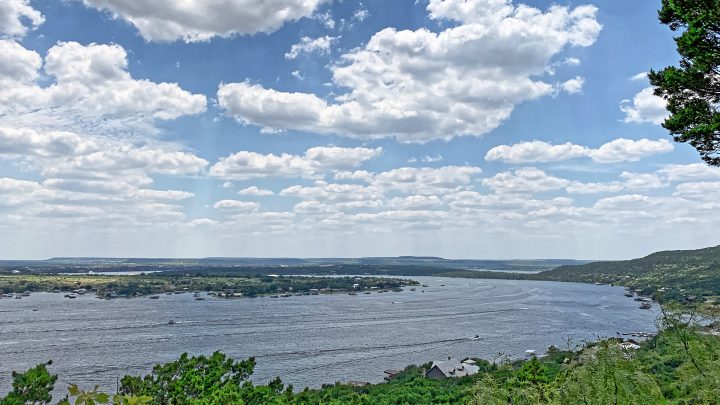 This North Texas Lake is Where You Can See Beautiful Cliffs
There's plenty to do at Possum Kingdom Lake. With over 300 miles of shoreline, scenic coves, and incredible cliffs you'll stay busy having fun both water and land! Possum Kingdom Lake is located an hour west of the DFW Metroplex.
Things to Do at PK Lake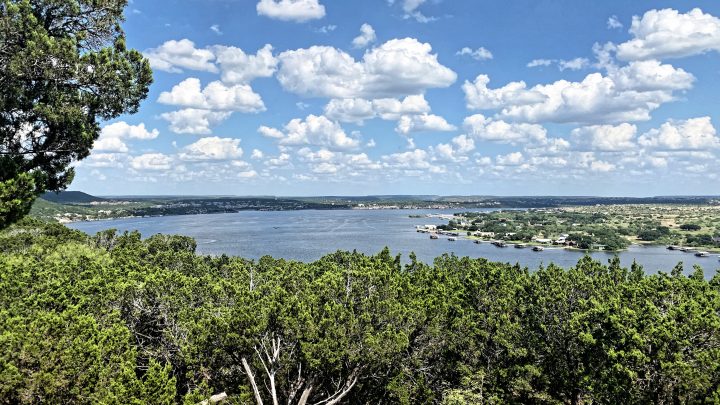 Observe wildlife such as xxx when you visit PK Lake. Find the best places to observe wildlife on the Palo Pinto Loop of the Great Texas Wildlife Trails.
Catch a fish! A variety of fish are found at Possum Kingdom Lake. Fish caught here include largemouth, striped, and white bass; channel and blue catfish; and white crappie. You do not need a fishing license to fish from a shore at a Texas state park.
Go camping at Possum Kingdom State Park. You can stay overnight in an air-conditioned cabin or pitch your tent at one of their sites. It only costs $4 to get in and children 12 and under are free!
Texas' Biggest Fireworks Display is held at Hell's Gate on Possum Kingdom Lake ever 4th of July. Get ready to be astounded with a dazzling display of fireworks that will light up the night sky with the best views from anywhere in Texas. You do not want to miss this!!
International Red Bull Cliff Diving World Series. Watch as dare devils dive from Hells Gate in September. The best cliff divers in the world gather every year at Hell's Gate and then plunge into the lake's bone-chilling depths of an estimated 53℉ in the Dragon's Lair.
Things to Do on Water at Possum Kingdom Lake
v
Popular water fun at P.K. Lake includes swimming, boating, water-skiing, conoeing, scuba diving, and snorkeling. Water activities at this North Texas lake are even more exciting since the water is known for being a clear blue color.
A private store and marina at the park rents canoes, boat slips, wakeboards, kneeboards, water skis, and tubes. They also sell a few grocery, camping and fishing supplies.
You will need to bring your own water though since the water here is non-potable due to high salt content.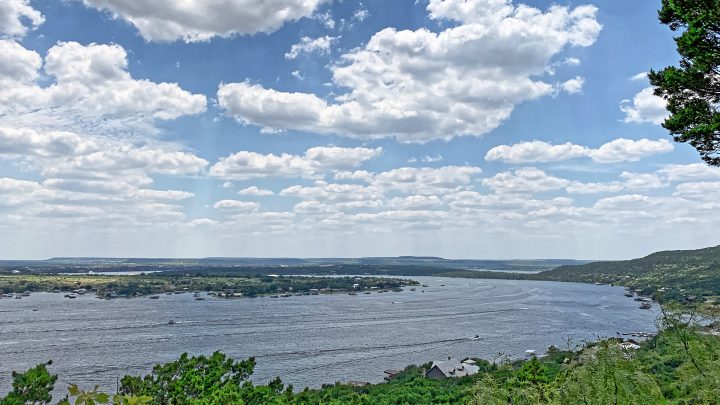 Things to Do on Land at Possum Kingdom Lake
Once you've had enough water fun, there's still plenty to do. Grab a park map and hit the trails at the state park hiking or mountain biking. Enjoy a picnic with family and friends, study nature, and geocache if that is your thing. You can even go golfing at an 18 hole golf course located near the lake.
At Possum Kingdom State Park you have the option of staying in an air-conditioned cabin or toughing it out in a tent. If that doesn't sound relaxing enough, then an area resort offers hotel accommodations, a restaurant and bar for entertainment, a conference center, and even a spa and fitness center.
How to Visit Possum Kingdom Lake
Possum Kingdom Lake lies between three thriving small towns: Graham, Mineral Wells and Breckenridge. Each of these towns offer history and art museums, entertainment, and restaurants. It is located at 3901 State Park Rd. 33, Caddo, TX 76429. For more information, you can visit their website here.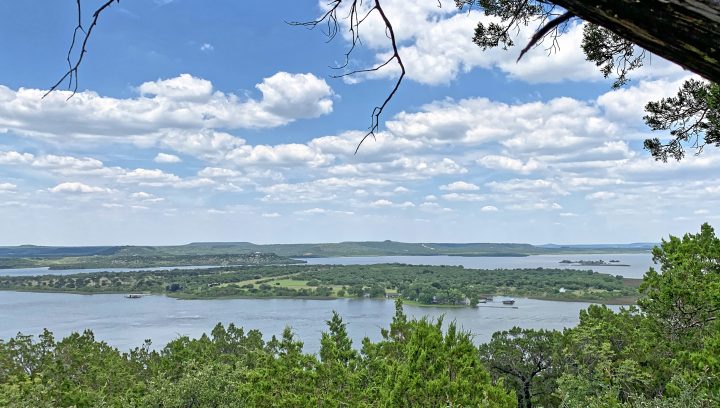 Possum Kingdom Lake has the Most Stunning Views in ALL of North Texas
Possum Kingdom Lake in North Texas has clear blue water and beautiful cliffs. It's the perfect weekend getaway from Dallas Fort Worth this summer and all year round!
What's your favorite weekend getaway in Texas? Let us know in the comments below!
Be sure to tag us on social media @metroplexsocial if you visit PK Lake!