In a process that has outraged Americans across the nation, JPMorgan, Chase, Wells Fargo, Bank of America, Bancorps, and other big banks are accused of frontloading the PPP loan queue with businesses seeking higher loans. This meant that millions of real small businesses didn't get the money that they desperately need to pay their employees, rent, and other operating expenses. Keep reading to find out what the lawsuit alleges.
Related: BIG Companies Got PPP Loans Meant For REAL Small Businesses And It's A Slap In The Face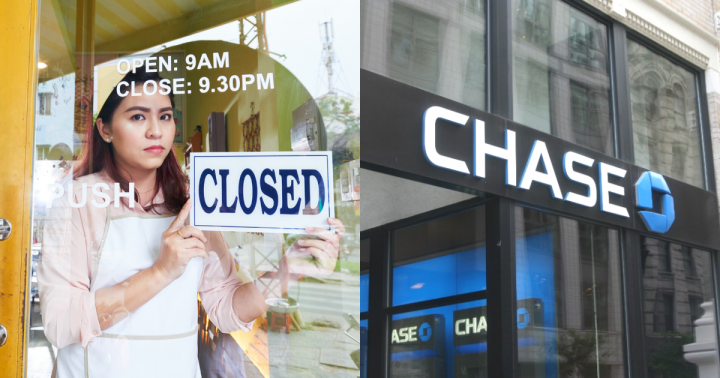 Lawsuit Alleges Chase, Wells Fargo, Other Big Banks Shuffled PPP Loan Applications
Two companies in California have now filed a class-action lawsuit against JPMorgan Chase bank alleging unfair business practices.
The legal action is just one in a series of lawsuits taken against big banks like Wells Fargo, Bank of America, and Bancorps.
The loans are part of the United States government's Paycheck Protection Program which was meant to help bridge the gap for small businesses so they would survive the coronavirus shut down.
The lawsuit which was filed on behalf of a cybersecurity firm and event planning company, accuses Chase Bank of prioritizing borrowers who were seeking larger loan amounts rather than processing the taxpayer-backed loan applications on a first-come, first-serve basis as advertised.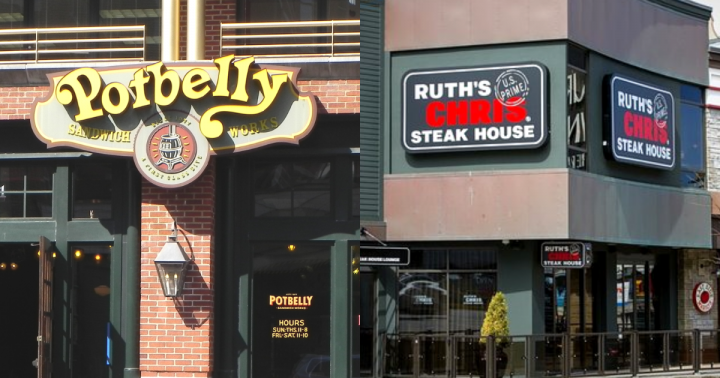 Big Companies Took PPP Loans Meant For Real Small Businesses
Ruth's Chris Steak House, which had annual sales in 2019 of $761 million received $20 million in taxpayer-backed PPP loans.
Potbelly got a $10 million taxpayer-backed forgivable loan from the program on April 10 as you can see in this regulatory filing. Potbelly had annual sales of $410 million last year.
It is worth noting that in the very same SEC filing that revealed its PPP loan, Potbelly revealed they had promoted Steven W. Cirulis to the roles of chief financial officer and chief strategy officer. The new role pays him a $425,000 yearly salary, temporarily reduced by 25% due to the coronavirus pandemic. Additionally, Cirulis was awarded a $100,000 sign-on bonus and is eligible for a year-end bonus worth up to 60% of his base salary.
Taco Cabana, owned by San Antonio-based Fiesta Restaurant Group LLC, received a $10 million in taxpayer-backed PPP loan which you can see in this SEC filing.
Facing public backlash, Shake Shack, who was recently granted a $10 million PPP loan, is returning the entire loan amount and reducing the executive team pay for an definite period as you can read (page 6) in this SEC filing. The announcement was made Sunday in an open letter by CEO Randy Garutti and Chairman/Founder Danny Meyer.
Other big companies like airlines, big hotels, large restaurants, construction companies, and investment firms are all accused of getting PPP loans meant for legitimate small businesses.
The Orlando Sentinel reported, "Hersha Hospitality Trust disclosed in investor filings that it has applied for taxpayer-backed loans for each of its 48 hotels.
"[Hersha Hospitality Trust] who owns the Ritz-Carlton Coconut Grove in Miami has applied for as many as 48 taxpayer-backed loans under an emergency program meant to help the nation's smallest businesses hang on to their employees through the coronavirus pandemic.
The company also assured investors before they applied for the loans that it has enough money under a private line of credit with Citbank and Wells Fargo to survive into 2021, even under a "severely disrupted scenario.
A Maryland hotel company that did more than $1.5 billion in revenue last year has applied for more than 50 loans — and been approved for about 10 so far."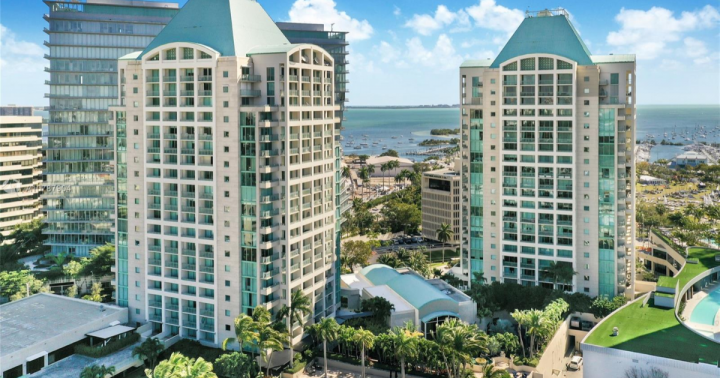 Here's How Much Big Banks Like Chase Will Make On PPP Loans
Banks will be compensated a percentage of each approved loan amount as a processing fee.
The move means that Chase would collect larger processing fees — $6 BILLION in total — by front-loading the queue with businesses seeking higher loans, according to the lawsuit.
The lawsuit alleges that businesses seeking lower loans were deprioritized, so many small business applicants didn't get the aid they were entitled to.
Here's how much banks will receive for each loan they process, based on loan amount, according to the Small Business Administration:
How will PPP lenders be compensated?
Processing fees will be based on the balance of the financing outstanding at the time of final disbursement. SBA will pay lenders fees for processing PPP loans in the following amounts:
Five (5) percent for loans of not more than $350,000;
Three (3) percent for loans of more than $350,000 and less than $2,000,000; and
One (1) percent for loans of at least $2,000,000.
The loans are part of the $349 billion emergency Small Business Administration PPP loan program meant to help small businesses keep their doors open and Americans employed during the COVID-19 shut down.
The taxpayer-backed PPP loans are 100% forgivable if certain conditions are met, such as keeping employees on staff.
Can PPP loans be sold in the secondary market?
PPP loans can be sold in the secondary market. The SBA will not collect any fee for any guarantee sold into the secondary market.
The Paycheck Protection Program opened April 3 and was funds were exhausted in less than two weeks on April 16.
America's Main Street Small Businesses Need SBA PPP Loans To Survive The Shut Down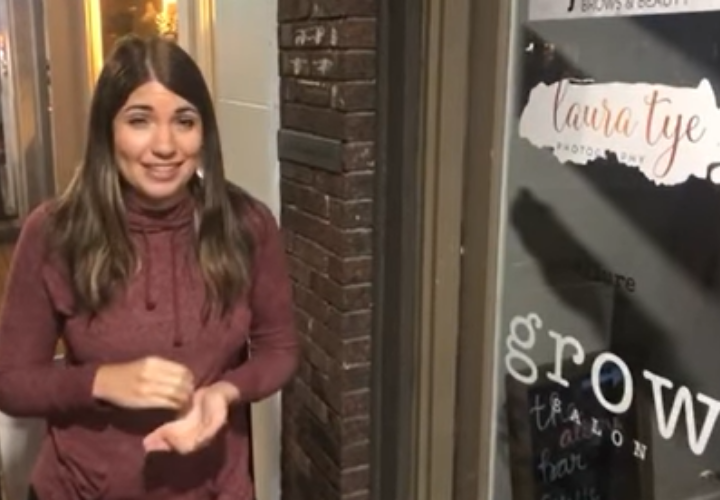 Laura Tye, owner of Laura Tye Photography, is one of many American Main Street small businesses who applied for loans under the Small Business Administration's Economic Injury Disaster Loan and Paycheck Protection Program.
Tye applied for a PPP loan through one of these big banks, but found out online last Thursday that the fund was depleted.
Tye owns Laura Tye Photography located in Downtown McKinney, Texas. A judge recently ruled Tye was illegally locked out by her landlord.
Her infant photography studio was deemed non-essential and she hasn't had any revenue since the coronavirus shutdown occurred. A loan from the SBA would've helped small businesses like hers make ends meet until they could reopen.
Chase Reshuffled PPP Applications, Prioritized Bigger Loans Lawsuit Alleges
"Chase concealed from the public that it was reshuffling the PPP applications it received and prioritizing the applications that would make the bank the most money," the lawsuit said.
Chase updated a statement to small business customers on its website on April 19, the day the lawsuit in California was filed.
The statement from Chase Business Banking CEO Jennifer Roberts says, "I also understand that many of you are frustrated that you applied early in the process, but that SBA funding ran out before you could receive a loan. We want you to know that we are working to make sure as many of our Business Banking customers receive loans as possible. Our Chase Business Banking initial form went live on April 3rd. In the first hour more than 75,000 of our Business Banking clients completed our initial form – a number that grew significantly in the following days."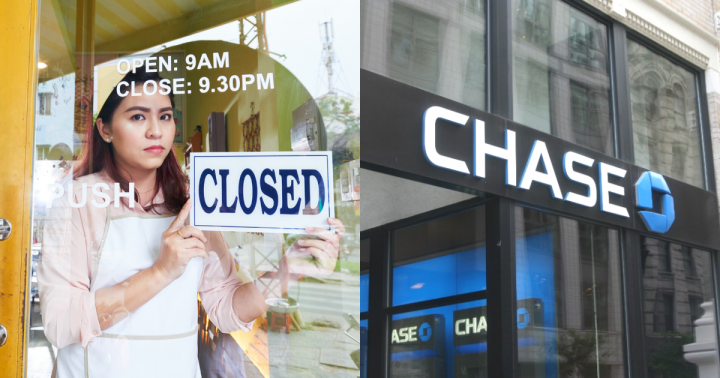 Lawsuit Alleges Chase, Wells Fargo, Other Big Banks Shuffled PPP Loan Applications
Chase, Wells Fargo, Bank of America, Bancorp, and other big banks are accused of prioritizing bigger loan amounts according to lawsuits filed on behalf of America's small businesses.
Here's More on Metroplex Social:
What do you think? Tell us in the comments below.