People right now are searching for your products and services. The easiest way to make sure your local business is found is to be one of the first results that appear after a potential customer hits "enter." Keep reading to discover 3 Actionable Ways You Can Do Your Own Small Business Marketing to get more customers…today!
==> CLICK HERE to have the notes from this article emailed to you so you can start getting more customers.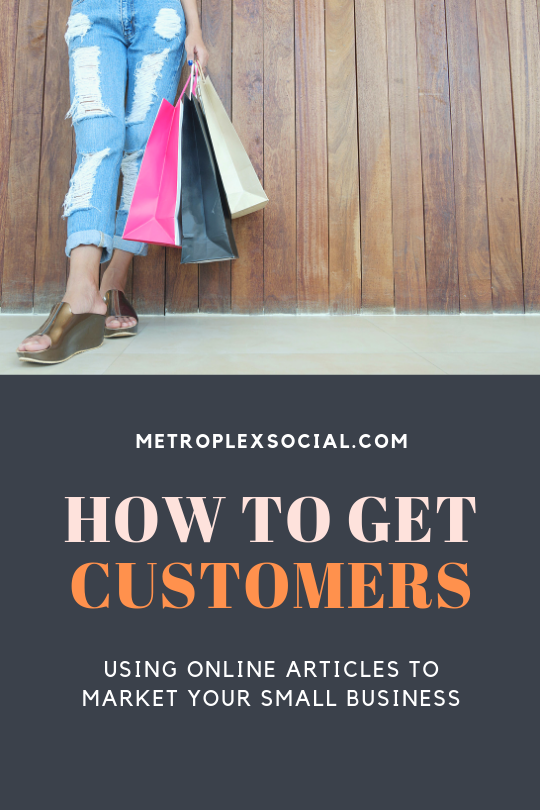 Small Business Marketing Tips You Can Do Today!
Now, everyone wants their business to show up on the first page of Google…which means there's lots of competition. That competition also means that it's getting more expensive for local businesses to advertise online.
Quick Facts:
–> 75% of all users never scroll past the 1st page of Google search results!
–> 50% of all consumers view 3-5 pieces of company created content before contacting that business.
Of course, there are other methods your business should employ to get the most out of online articles, however in this article we will be focusing on tactics your company can make today.
The awesome thing about online content is that it is shareable content. The chances for more potential customers to hear about your local business organically (read: doesn't cost a dime) is possible when you post articles online.
Here's the small business marketing steps your company can take right now to get more customers using online articles: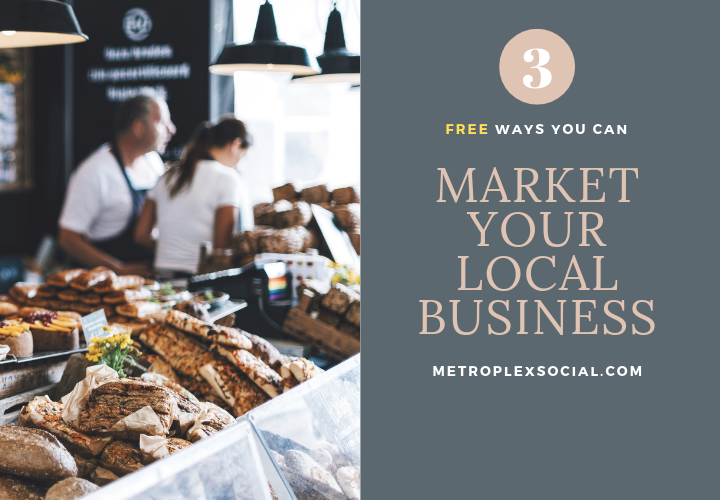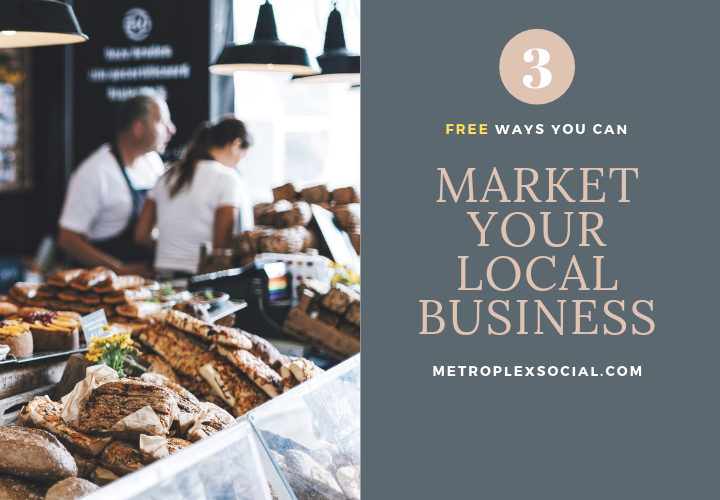 3 Ways Online Articles Help Local Businesses Get More Customers
Here are 3 ways you can start using online articles to get more customers right now.
1.) Guest Post on Local Websites
Lots of Dallas area company websites have blogs or a place where recent news and highlights about their business are posted.
Carefully crafted articles can be a great way to not only talk about what your company does, but also increase your chances of showing up when customers are searching for your services.
To help get the most out of your online articles, you should partner with another company to guest post. This is a great way to build both backlinks and raise your local authority. Backlinks are important because it increases your SEO (search engine optimization) and keeps your company relevant. Backlinks are basically a "vote of confidence" from one company to another.
Your article showing up on another local business' website also increases customer awareness of your company with people who may not have heard of you before–yet are living nearby and are likely to be interested in your services or products.
Best part about guest posting is that it doesn't cost your company a single dime, except the time it takes to draft the article.
All you need to do to take advantage of this opportunity is find a local business who has customers with similar buying interests as your customers.
This means you need to find a company in a similar industry, but not the same as yours.
For instance, if you are a local HVAC company, then you might partner with a foundation company to guest post. I recently did an article swap just like this–the foundation company wrote an article about how foundation problems can result in inefficiencies in your air conditioning system and the HVAC company wrote about the effects of air conditioning on foundation issues.
The goal of your article isn't to sell, but rather to inform.
Just be sure to leave a link to your business website at the end of the article in the author bio section.
==> If writing isn't a strength of yours and/or you just don't have the time to sit down and figure out SEO, then it pays to invest in hiring an expert to do this for you instead just like our advertising partners do here at Metroplex Social. We're experts at online small business marketing.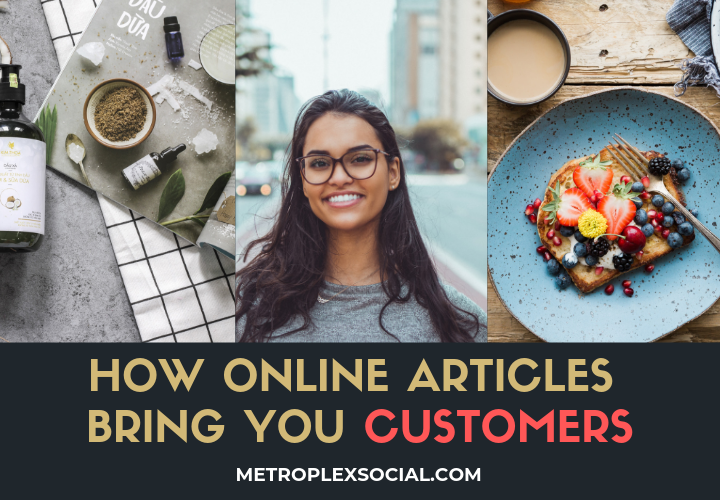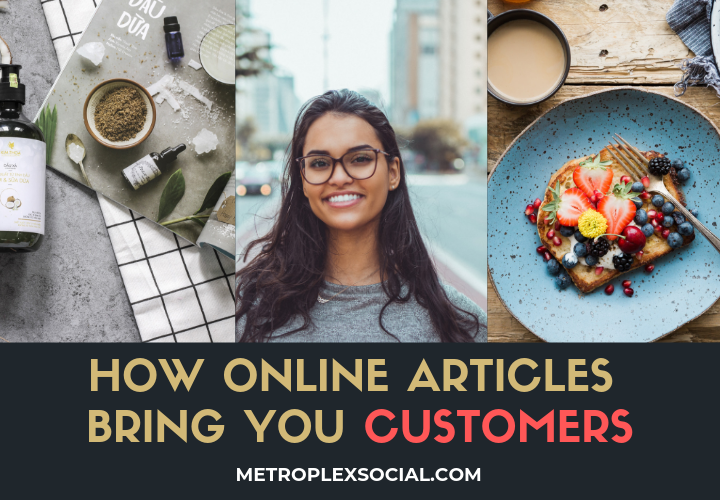 2.) Include Your Local Business in Online Business Directories
This is a great strategy for building local SEO and is an easy way to build links across the local digital landscape.
As a business owner, you probably already belong to a local Chamber of Commerce, business association, tourism board or networking group.
A lot of these organizations offer as a part of their membership a link to your business on their website. Make sure that you are utilizing that part of your membership! Sometimes these organizations forget.
We also have a local business directory on Metroplex Social where DFW businesses pay a small monthly investment to list their business information, monthly specials, coupons, website, social media links, and more. It is much more than a typical business directory listing.
3.) Promote Engaging Local Content in Local Facebook Groups
The key to gaining any new customer is establishing a relationship based on likability and trust. One of the easiest ways to do this is to share local content you have created in local groups on Facebook.
The key to this content you create is that it is pertinent to your local area and is interesting to locals.
Now, when you are brainstorming for articles to write, the goal is to stay away from content that is self-promotional. Group members will see right through your tactics.
Plus, a lot of group admins label self-promotional posts as spammy and will remove you from the group. That's no bueno so make sure you read the rules first.
Content that almost any local group audience will love include:
Example 1: A local HVAC company could publish an article about 4 Crucial Home A/C Maintenance Tips Any DFW Homeowner Can Do Themselves.
Example 2: A local tire shop could post an article on The Ultimate Texas Road Trip Guide. (I can see this one going viral, so quick–steal the title!)
In the above examples, it is also a great idea to follow up with each venue or destination listed to let them know they were featured. Those companies will likely also share your article to their network on social media or in email which further increases your brand visibility and local authority.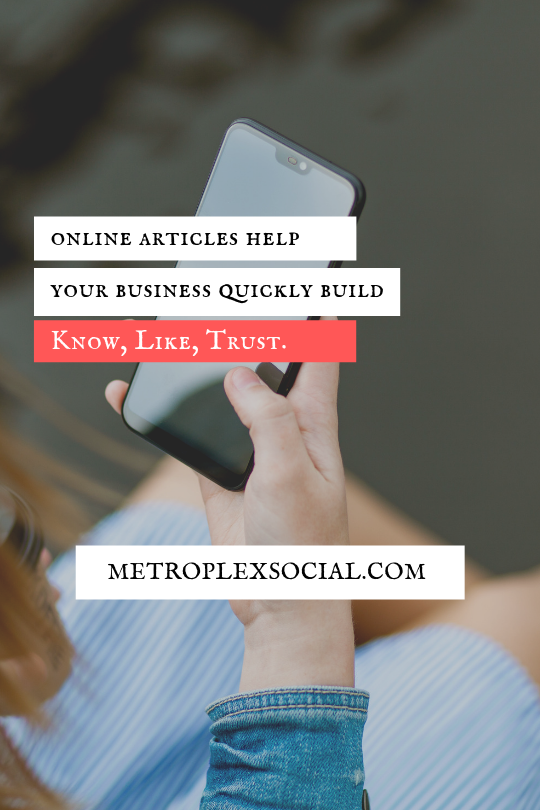 Online Articles Help You Reach More Customers
Online articles are a great way to build trust with your network and turn prospects into paying customers.
In the digital sphere, we call strategic online articles "content marketing." What makes content marketing so advantageous over traditional small business marketing methods is its shareability factor.
You just need to make sure that you are posting the right kind of content that appeals to your target customer to get the most out of it.
Are you a business wanting to connect with more customers? Drop us a line at [email protected].
CLICK HERE and we'll send you the notes on How Online Articles Can Bring Your Business More Customers in 2019.